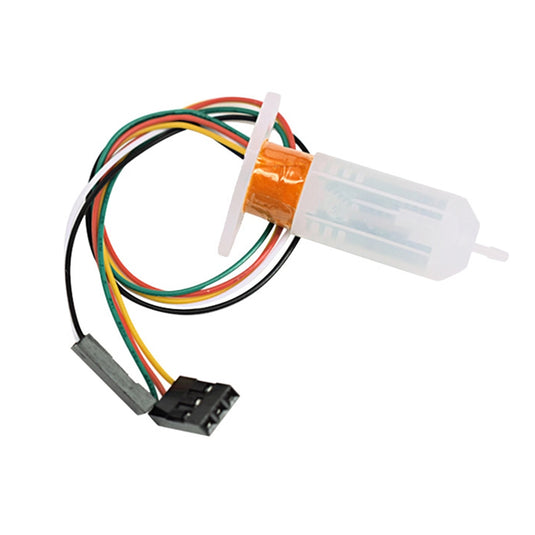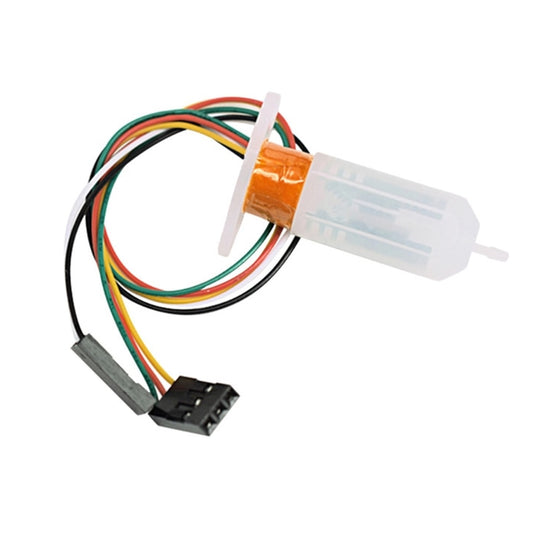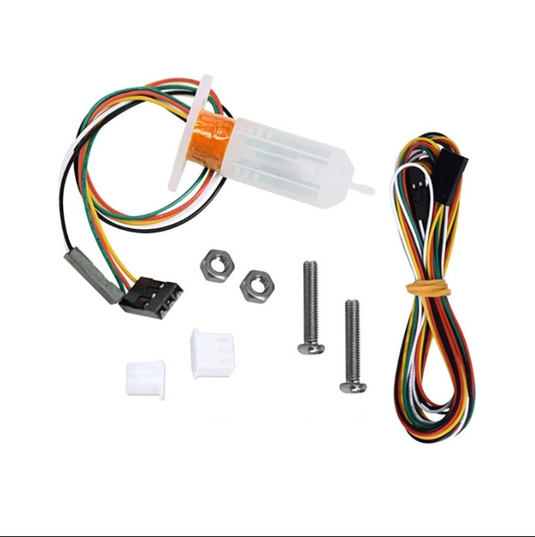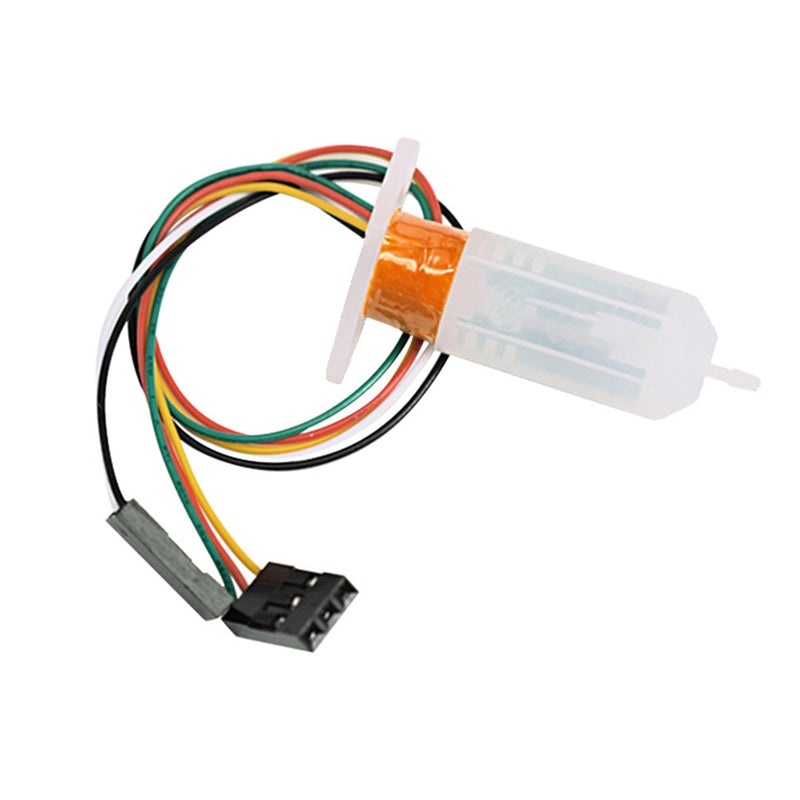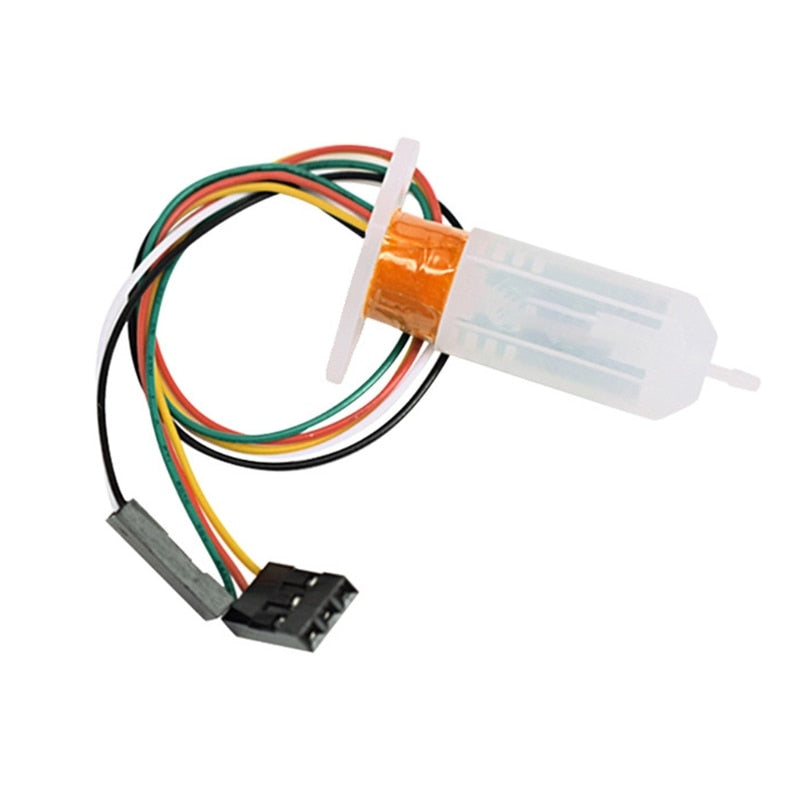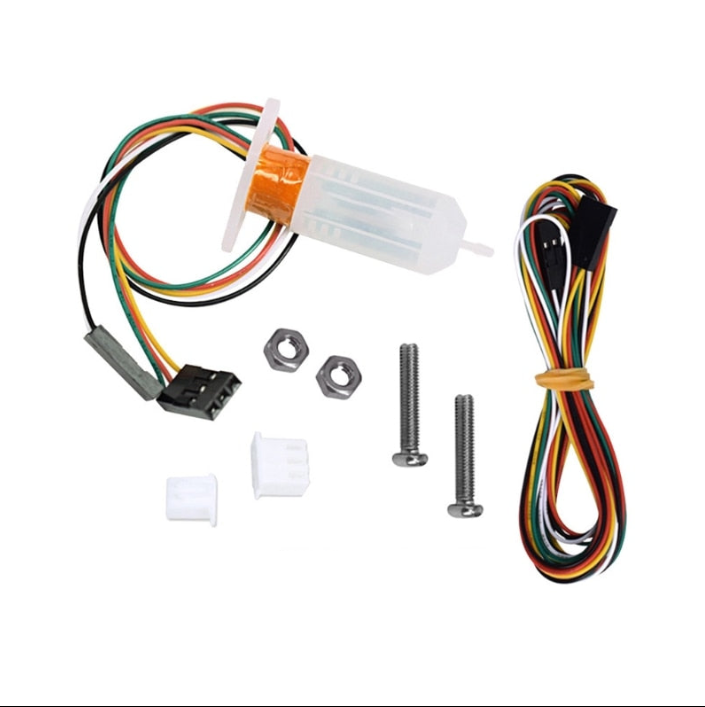 BL Touch Precision Auto Bed Leveling Sensor Kit
3D Touch is an auto leveling sensor for 3D Printers that can precisely measure the tilt of your print surface. It greatly improves the printing precision of your 3D Printer.
Works with almost any kind of bed material - glass, wood, metal, etc. 
Using progressively designed solenoids and Hall sensors, high precision is integrated in this simple mechanism.
Suitable for Ender-3 / Ender-3s / Ender-3 Pro / Ender 5 / CR-10 / CR-10S / CR 10S4 / CR 10S5 / CR-20 / CR-20 Pro / Ultimaker 2/ Kossel / BLV / Voron / Anycubic mega and other 3D printers. 
Specification:
Color: White translucent 
Voltage: 5V 
Current: 15mA 
Maximum current (crest value): 300mA 
Shell material: PC 
Cable length: Short line: 200mm; long line: 1000mm 
Wiring: 

3pin: Green: -GND; red: +5V; orange: signal wire 
2pin: Black: -GND; white: Zmin

Weight: 50g 
Bl touch sensor.
Sensor works perfectly fine and delivery was quick too only think I wish the thinkrobotics team could give a instruction guide or video on how to set up. I understand there are multiple videos on YouTube but all of them seem confusing. But mine works great. So cheers.
Working excellent as expected :D
BL touch was most awaited upgrade i have done to my 3d printer. Thanks to Thinkrobotics for shipping it.
Procedure to install BL touch sensor gets more complicated as you browse more, so here i am pasting best tutorial which worked for me .
Complete guide by
SMITH3D here: https://www.smith3d.com/ender-3-v2-bltouch-firmware-installation-guide-by-smith3d-com/
i will suggest you to go through this page once. He has explained every smallpart in detail.
BL touch mount : https://www.thingiverse.com/thing:4462870 ( print this part before dissambling printer)
Download professional firmware : https://github.com/mriscoc/Ender3V2S1/releases/download/20221002/Ender3V2-422-BLT-20221002.bin ( for board version 4.2.2 )
https://github.com/Jyers/Marlin/releases/download/v2.0.1/E3V2-BLTouch-5x5-HS-v4.2.7-v2.0.1.bin ( for board version 4.2.7 )
Here are my installation images.
https://www.instagram.com/p/Cs_1Az3r3Xx/?igshid=MzRlODBiNWFlZA==
BL Touch Automatic Bed Leveling Sensor
mout not present
you need to print mount yourself not included in kit rest is good