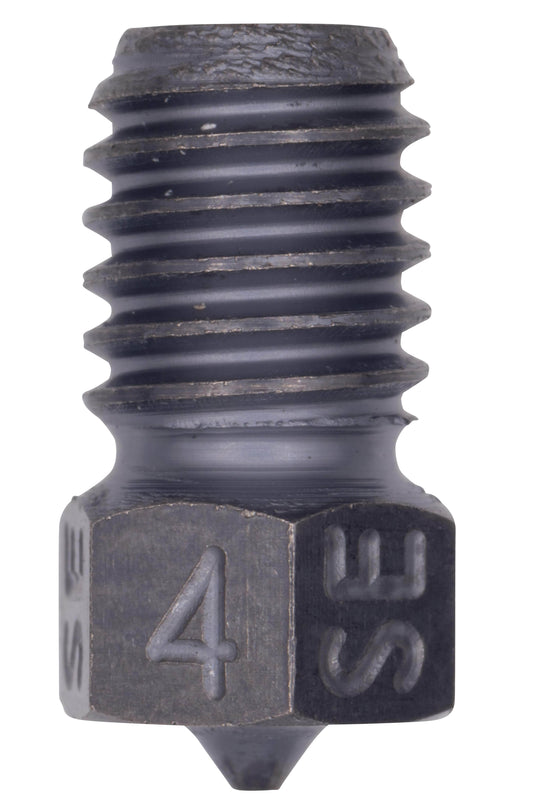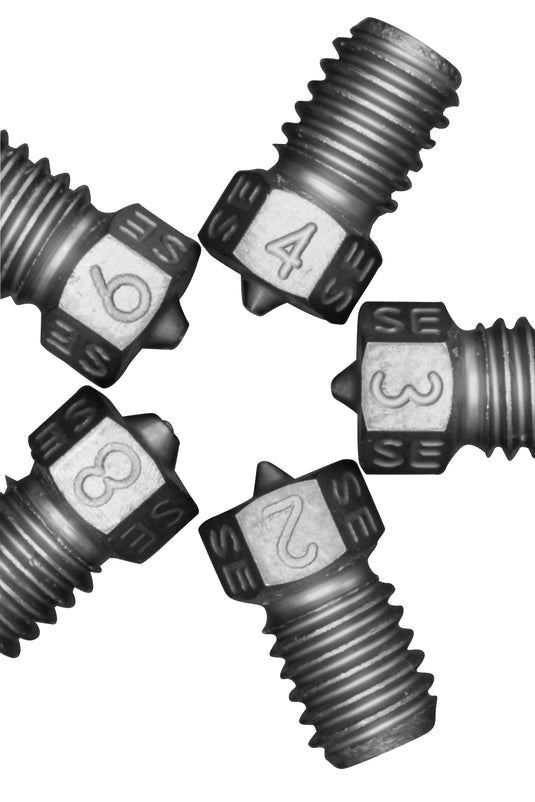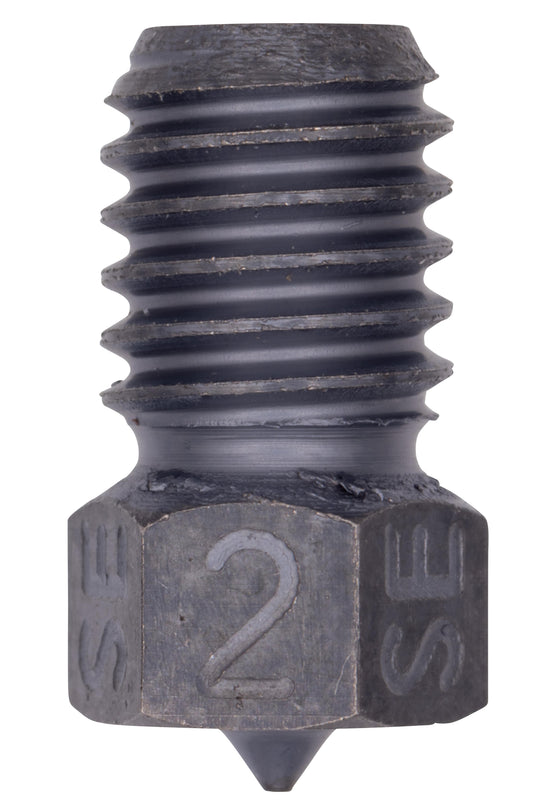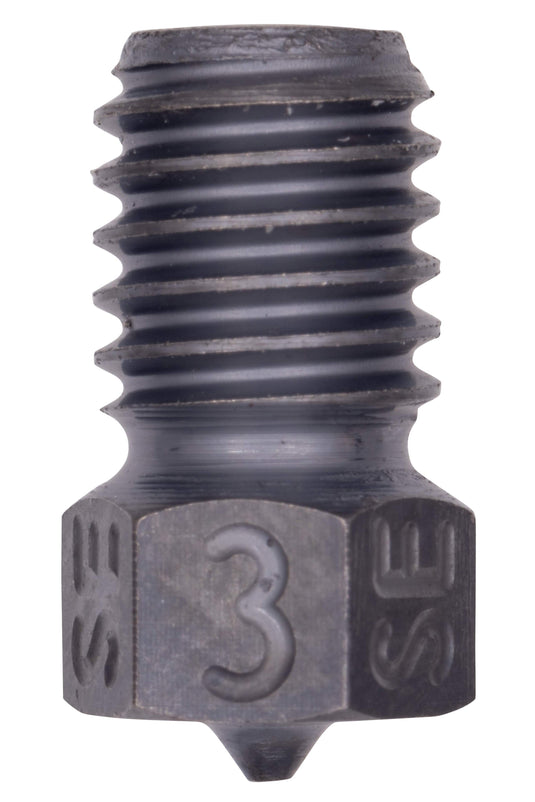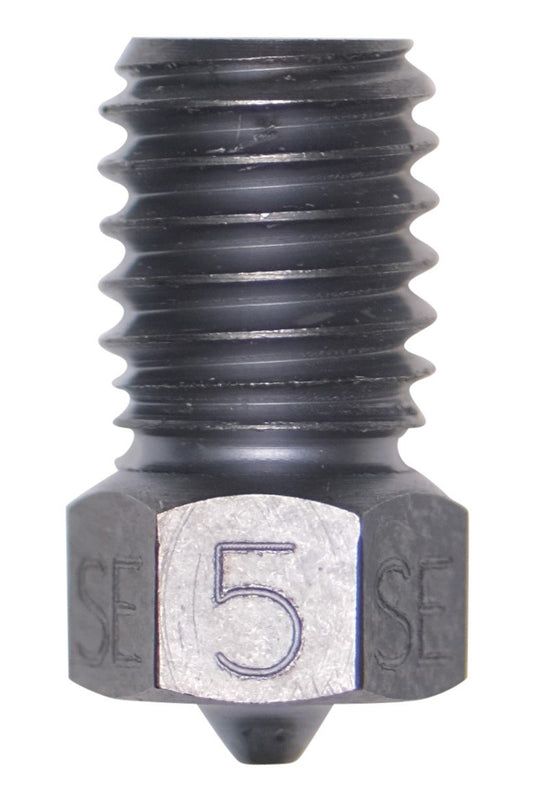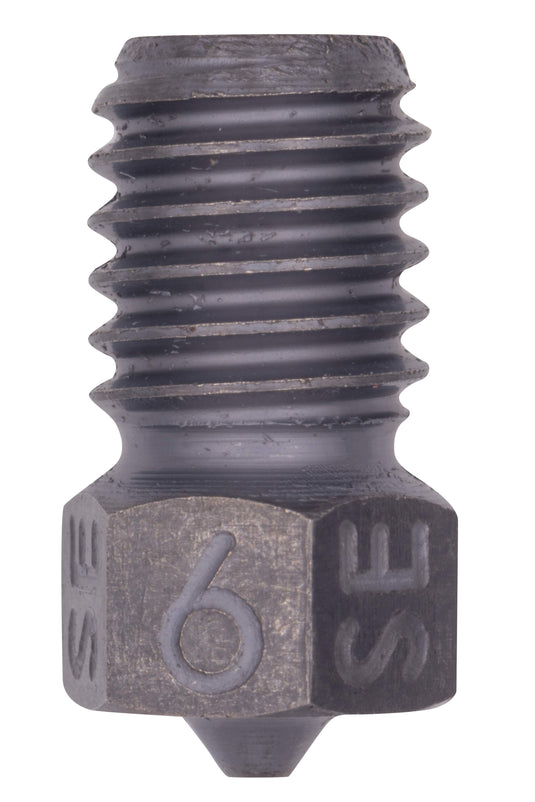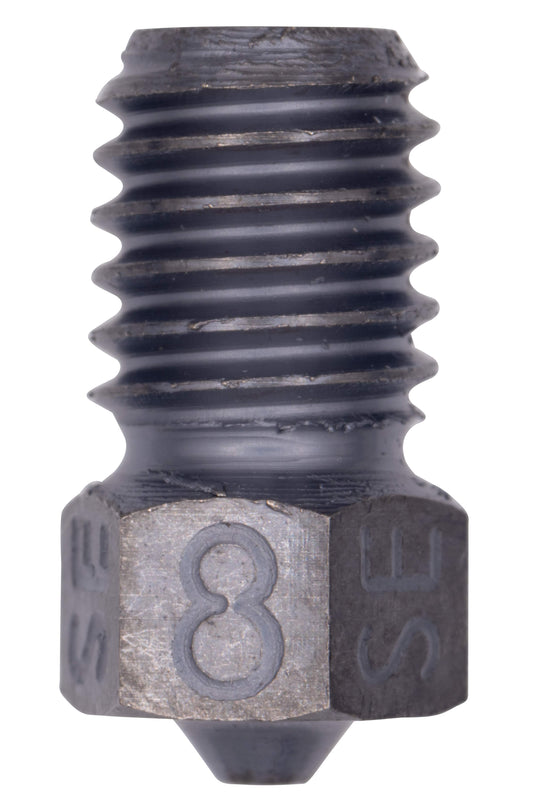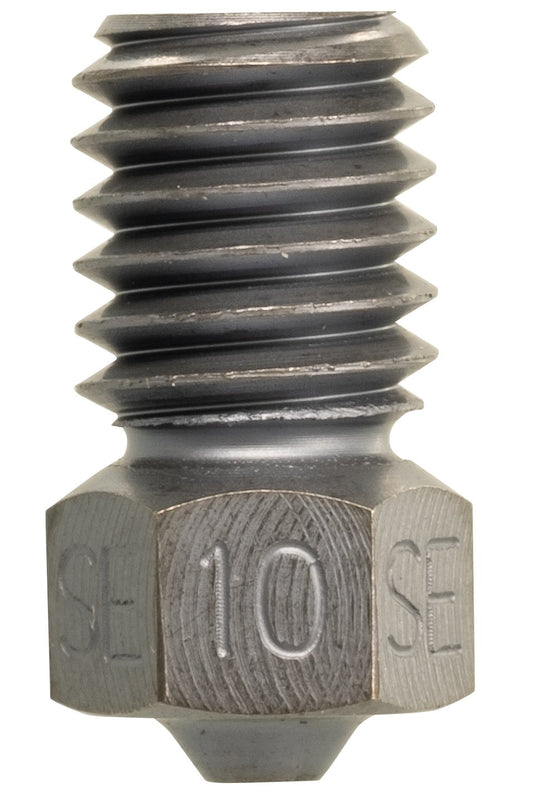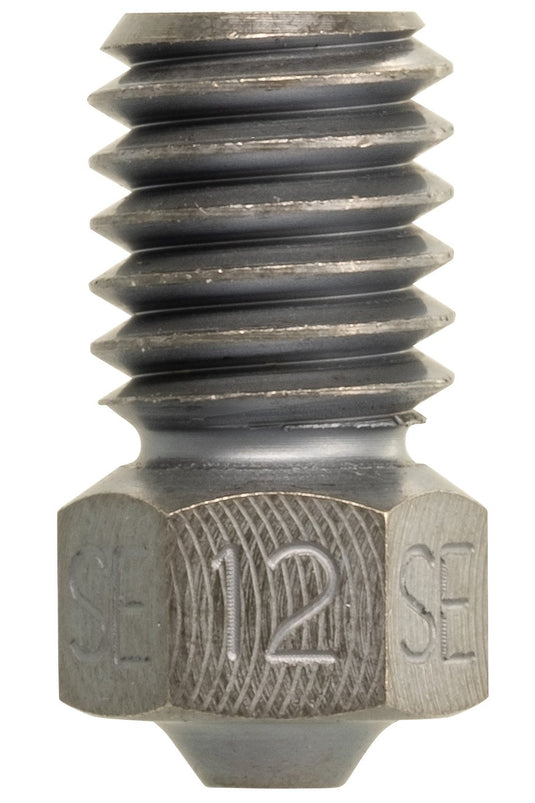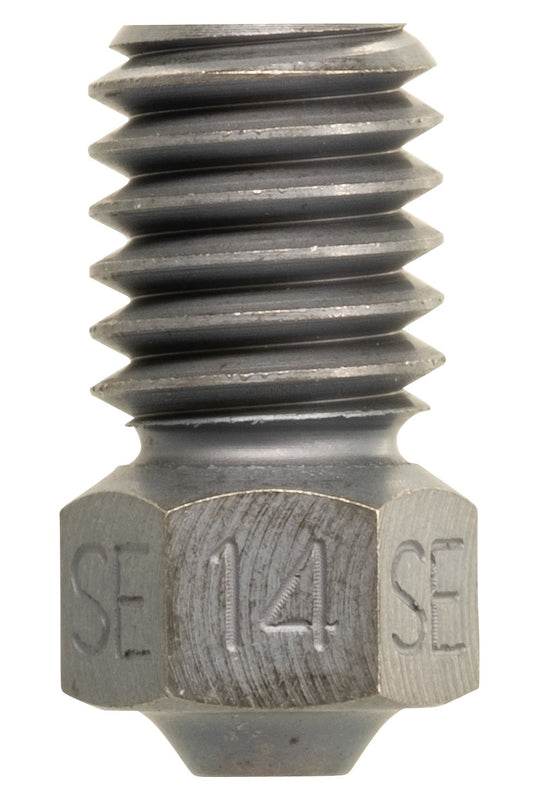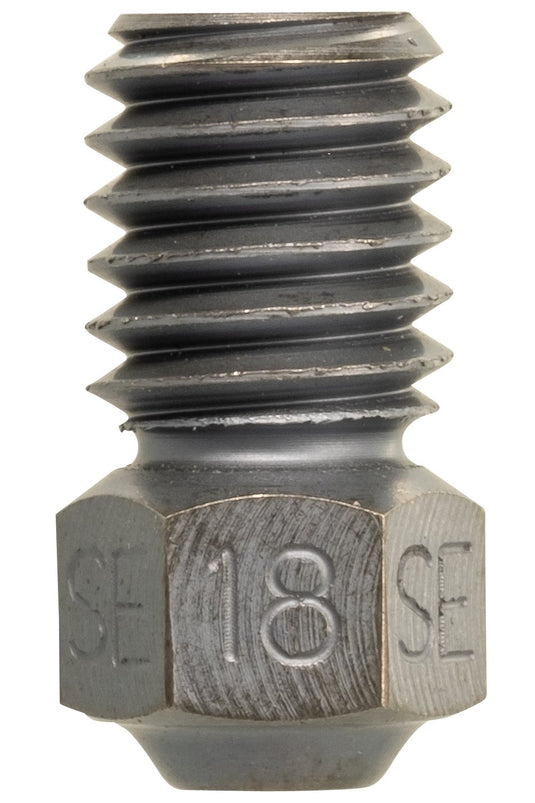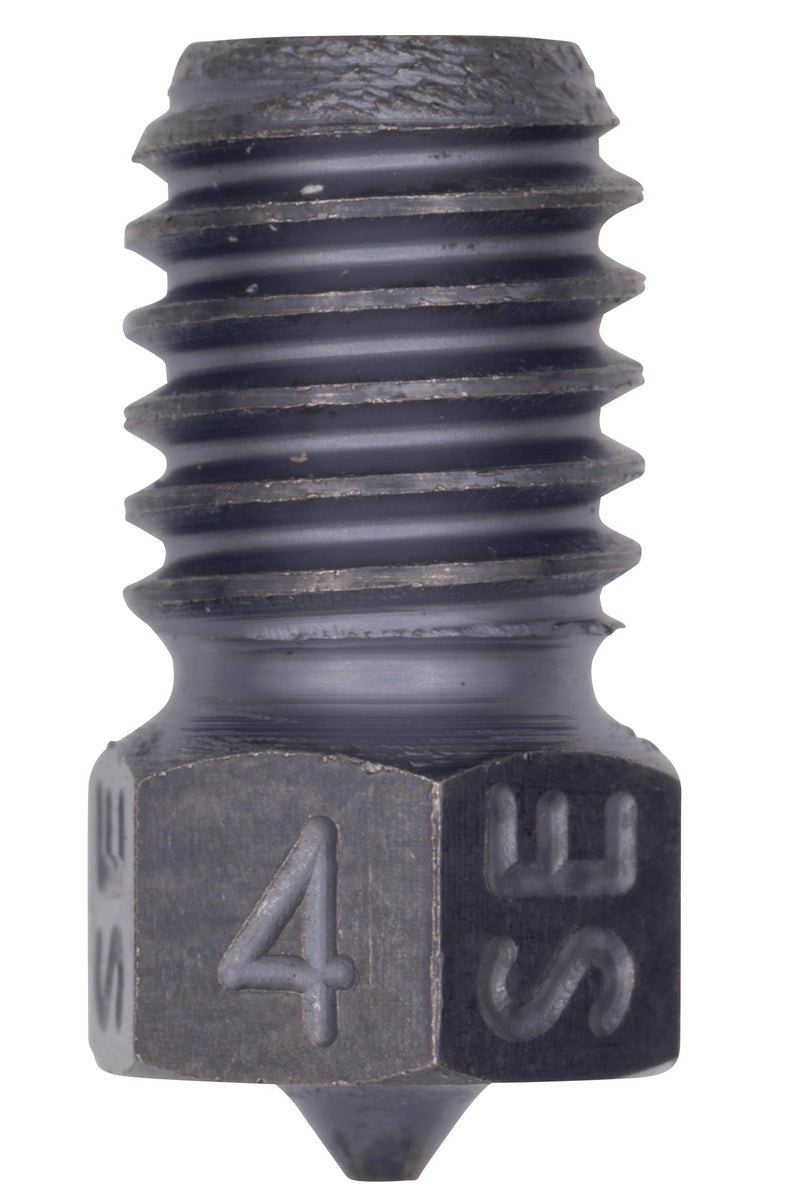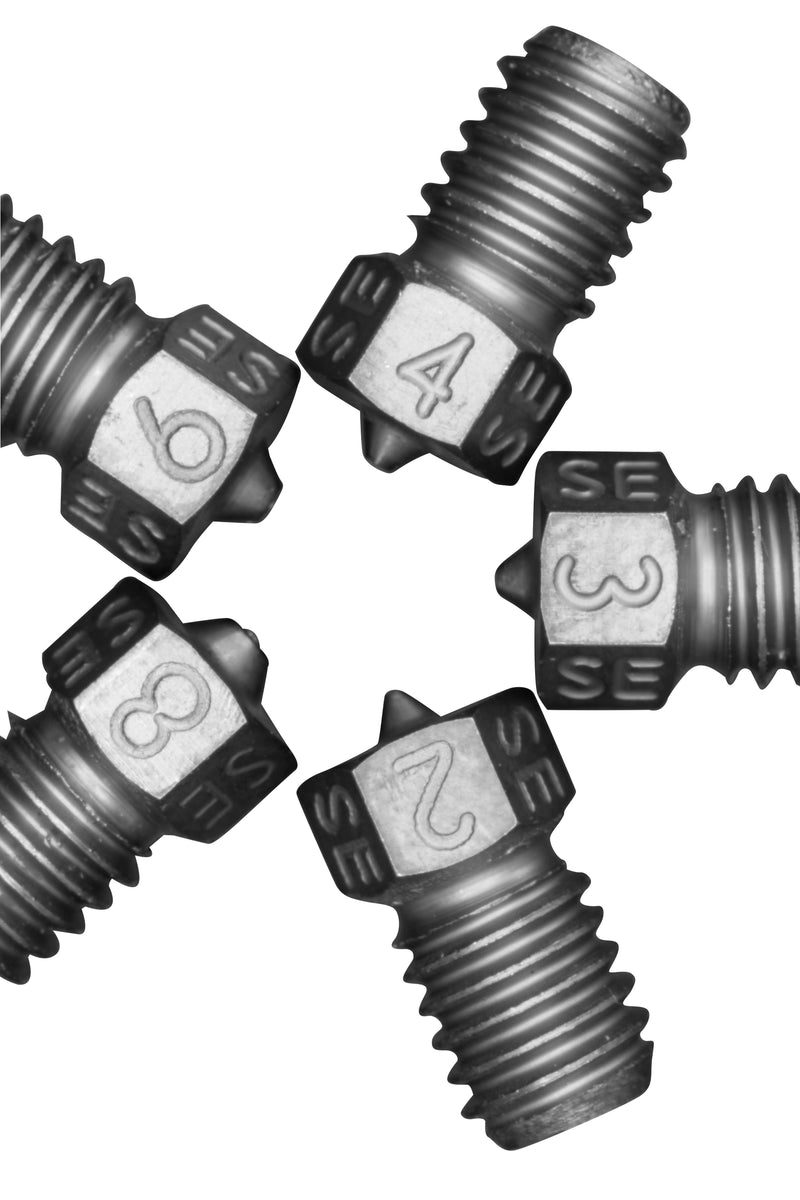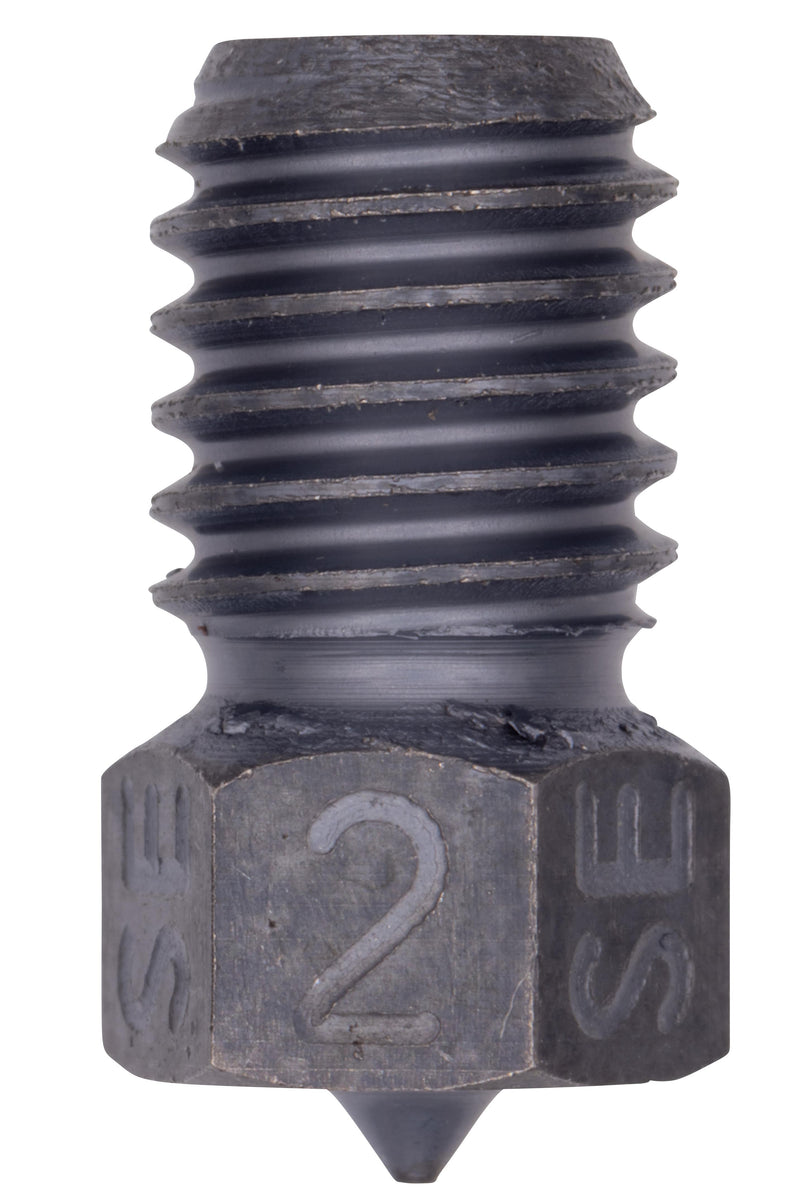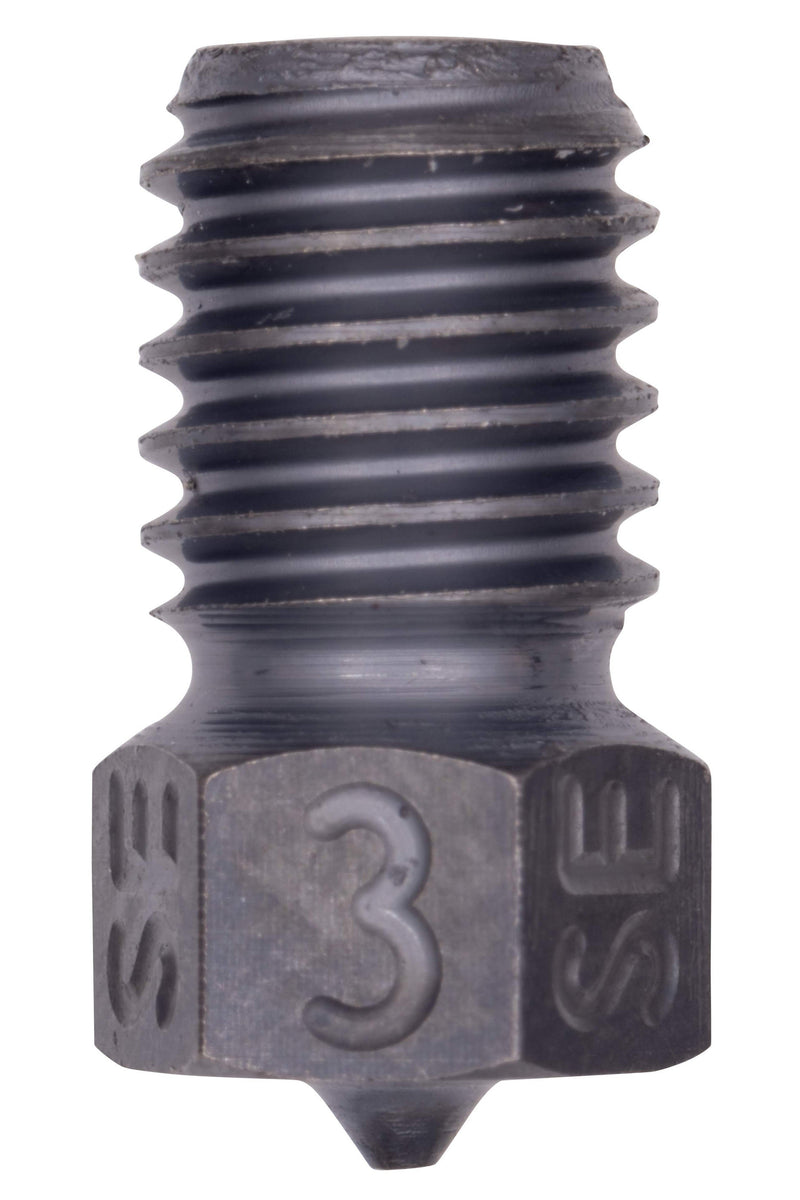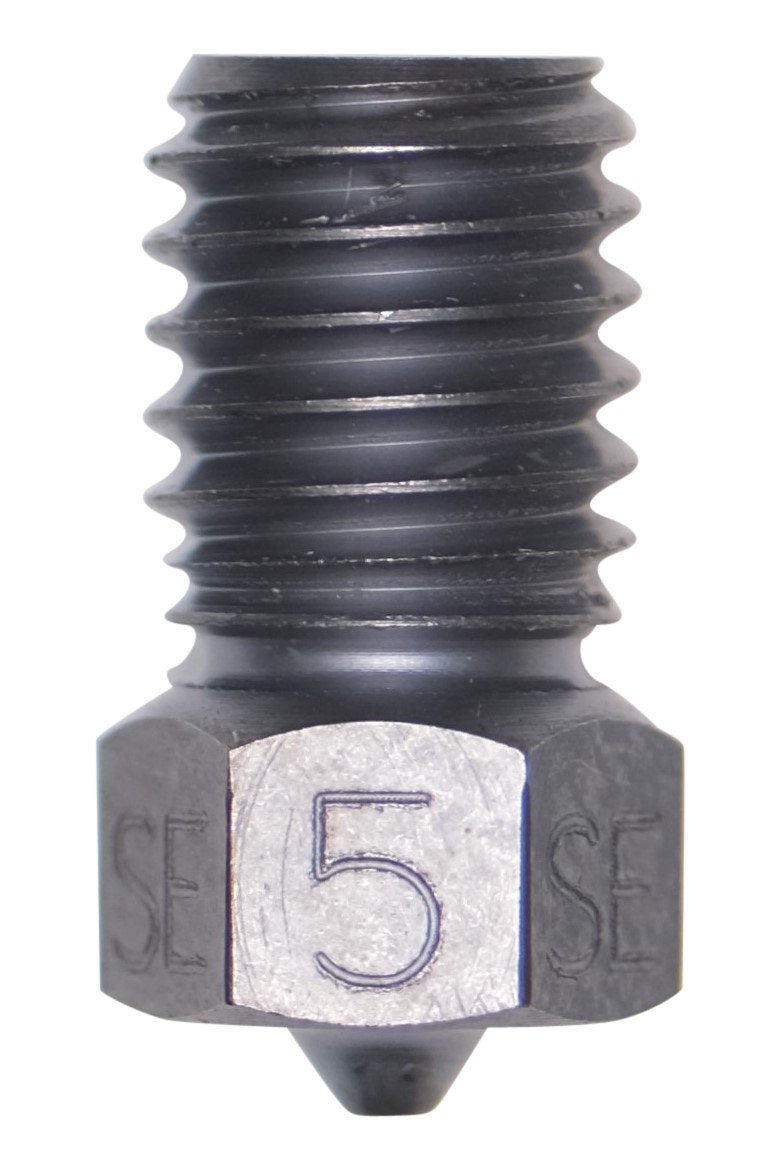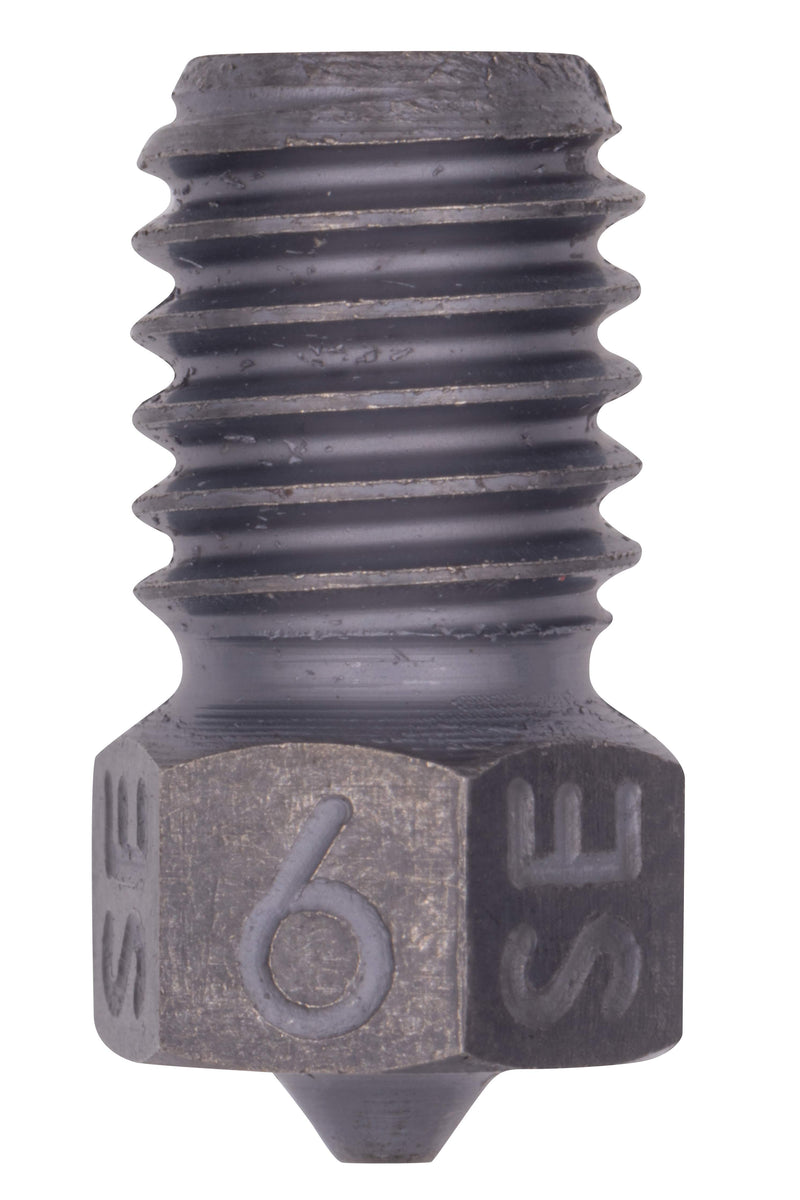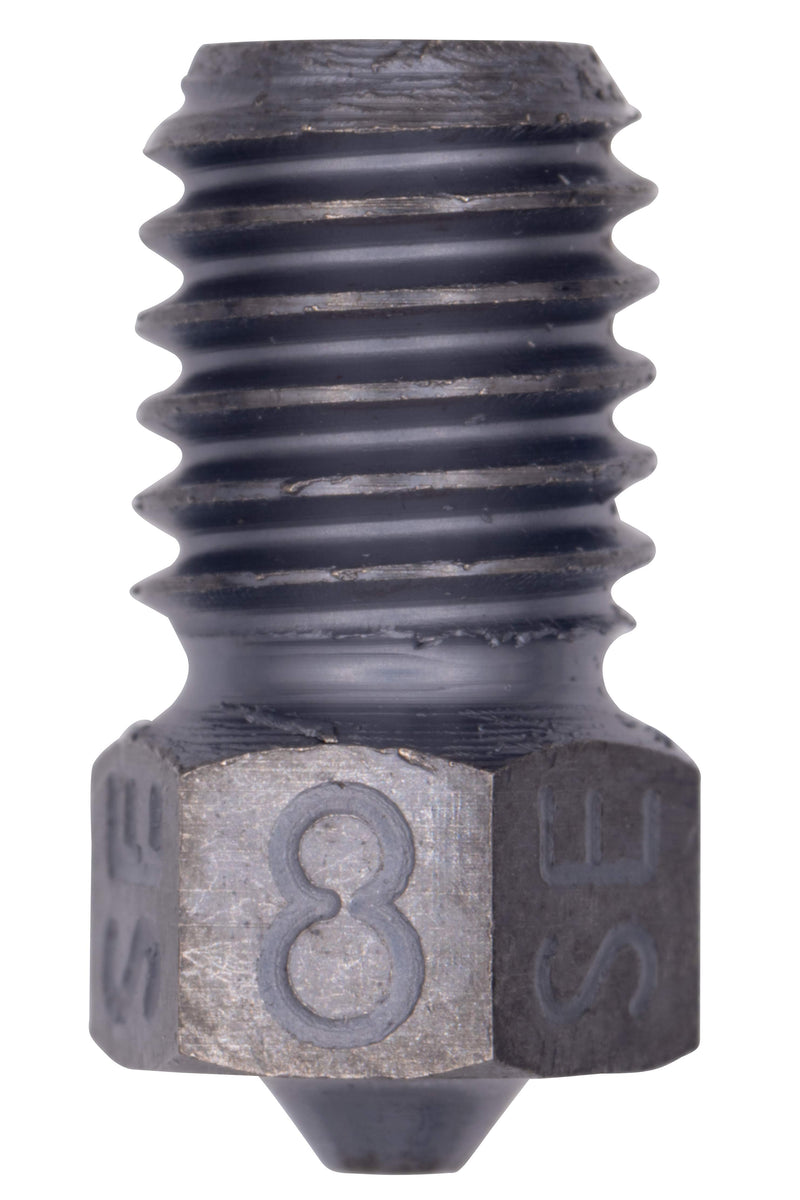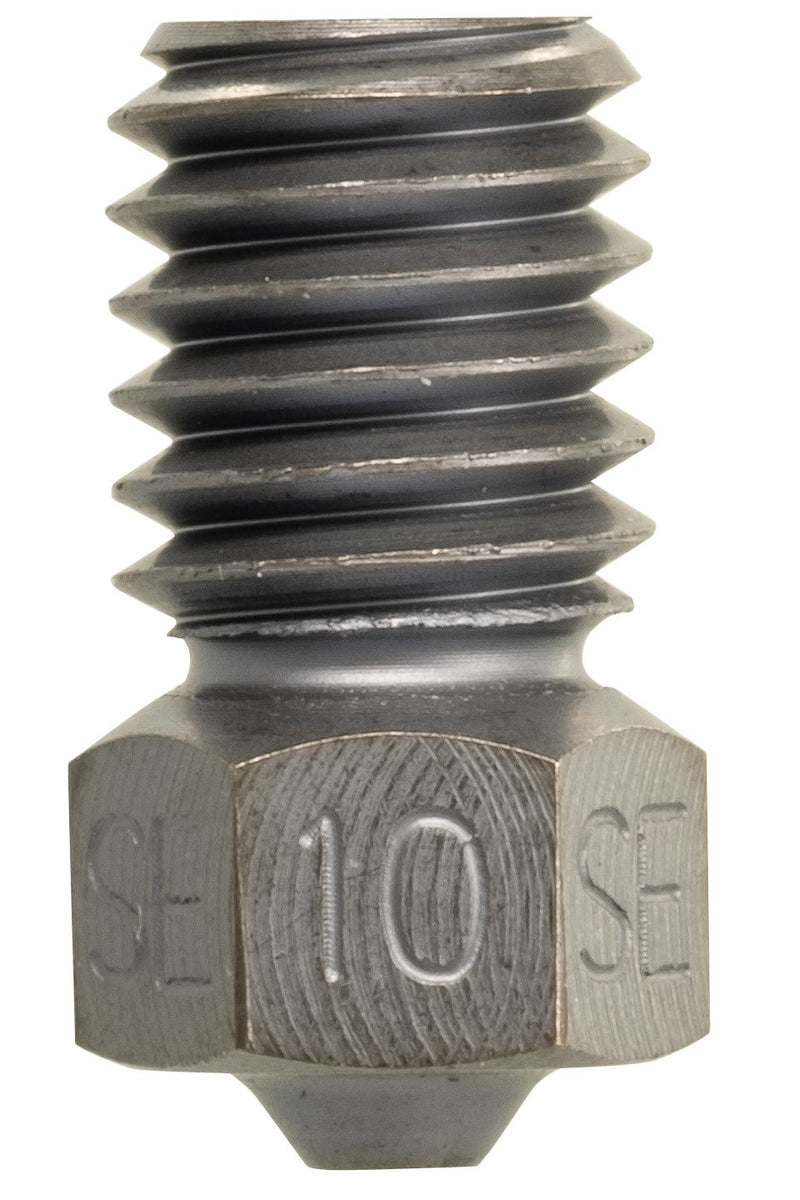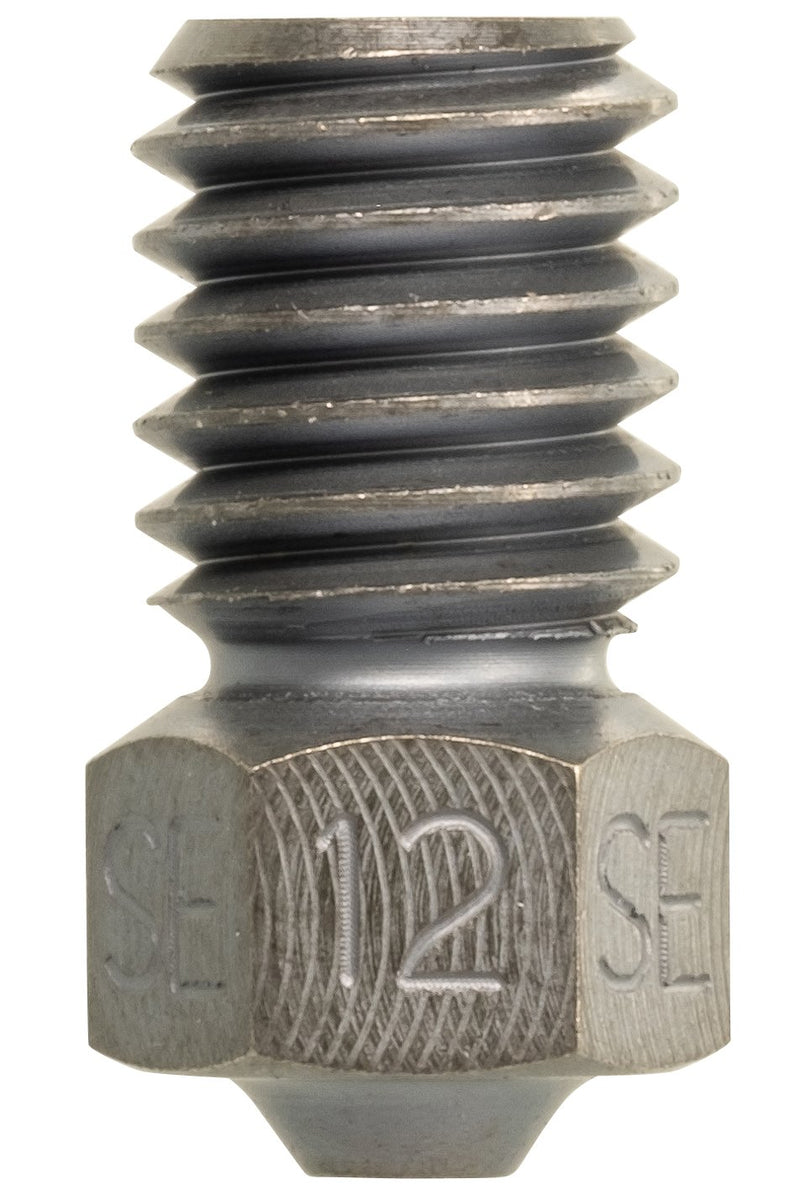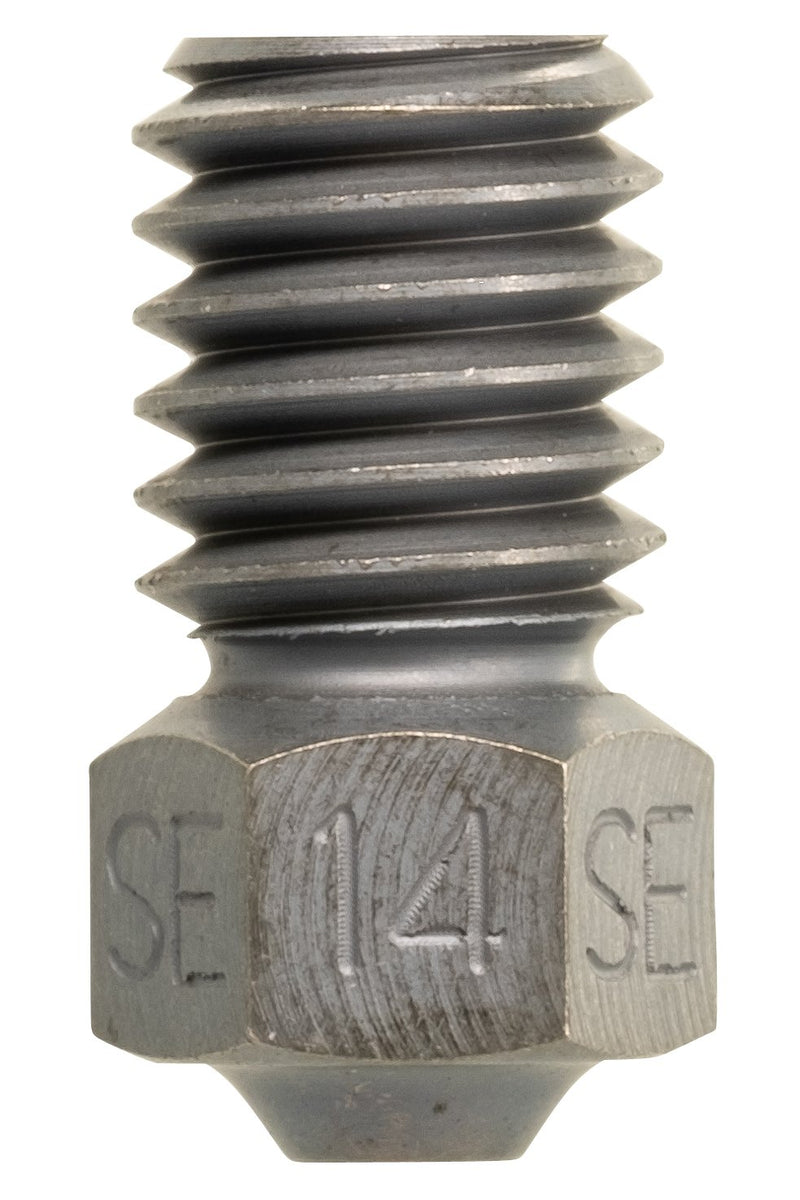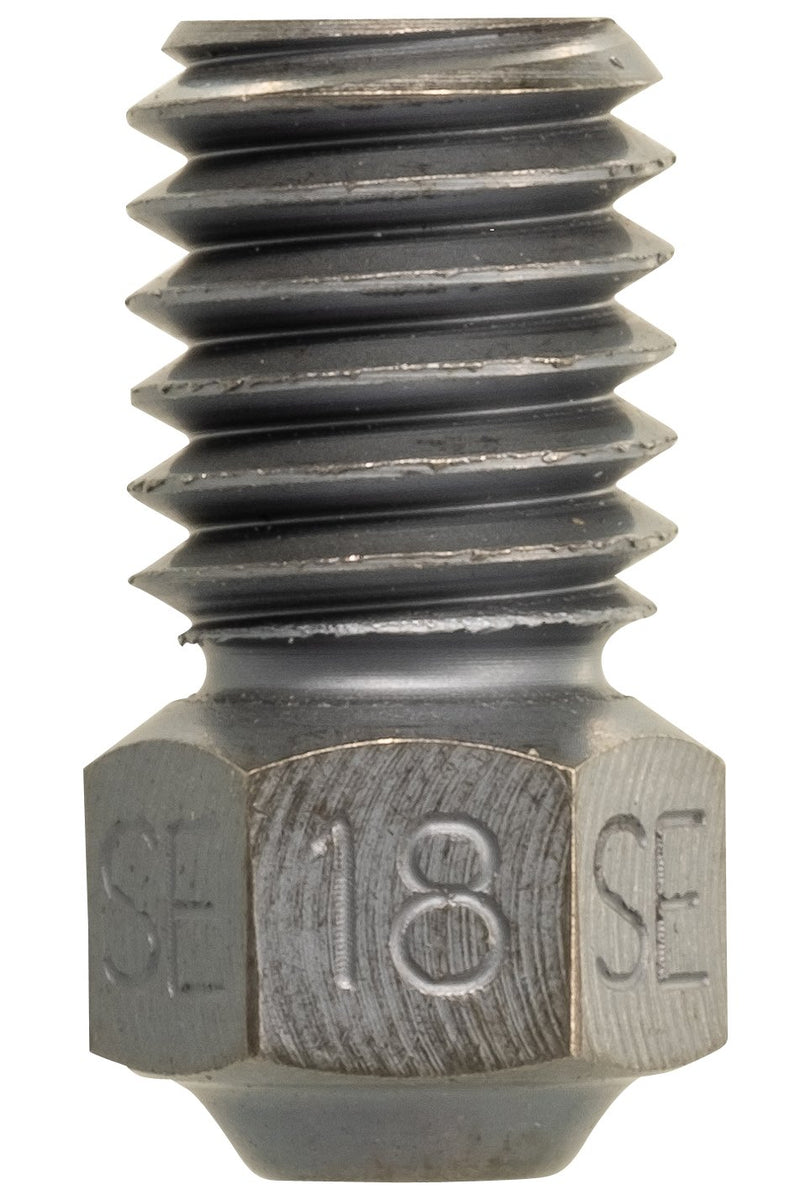 Would you like an indestructible nozzle? Try ours out. With a 64 Rockwell C hardness (Vickers HV 910) minimum rating, and the highest hot hardness on the market (compared to other metallic nozzles), it's virtually unscratchable.
We also use a repellent coating to reduce plastic build-up on the nozzle, so you are less likely to experience misprints from plastic being scraped across your masterpiece.
People who truly value their prints and put deep care into their finished product — they want the most durable, reliable, premier nozzle to carry out the job.
Oh, and did we mention that we offer a lifetime warranty against abrasion?

Primary benefits:
Hard to the Core - Vanadium™ Nozzles are hardened and tempered to 65 Rockwell C all the way through the substrate, not just on the surface.
Crafted from vanadium-alloyed high-speed steel for superior abrasion resistance at printing temperatures, not just at room temperature. Do you print at room temperature? We sure don't.
Surface coated with a wear-resistant, plastic repellent coating to keep your nozzle as clean as possible.
Forgot what size nozzle you have installed? With the Vanadium™ Nozzle you don't need to know braille, or read a chart, the orifice size is engraved on 3 sides for easy viewing.
Compatible with common metric (6 mm) and standard (1/4 in) socket tools for easy installation.
Rep Rap style (M6 x 1.0 threads with a 7 mm thread length and 12.5 mm overall length)
The best warranty in the business: a Lifetime Warranty against abrasion
100% Made in USA

NOTE: Contact us for sizes that are out of stock.