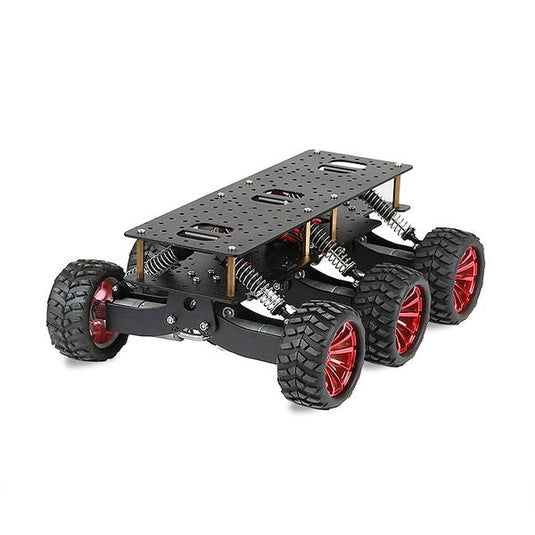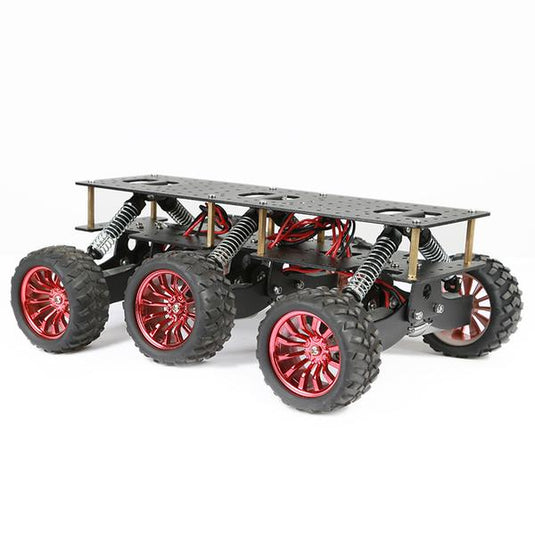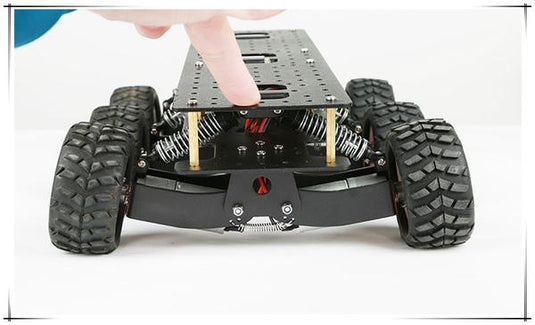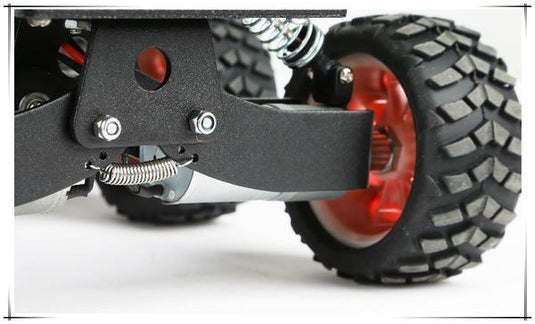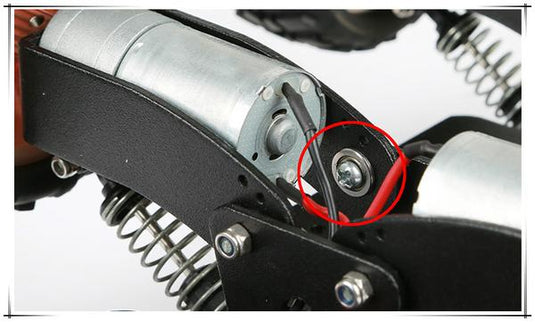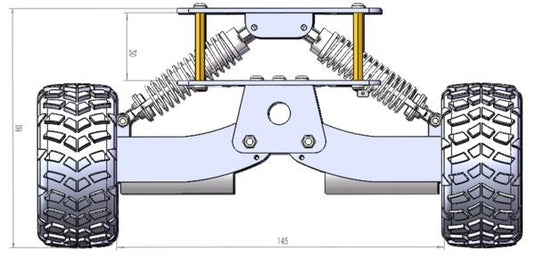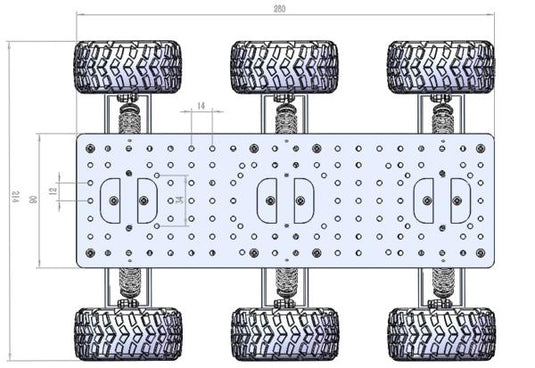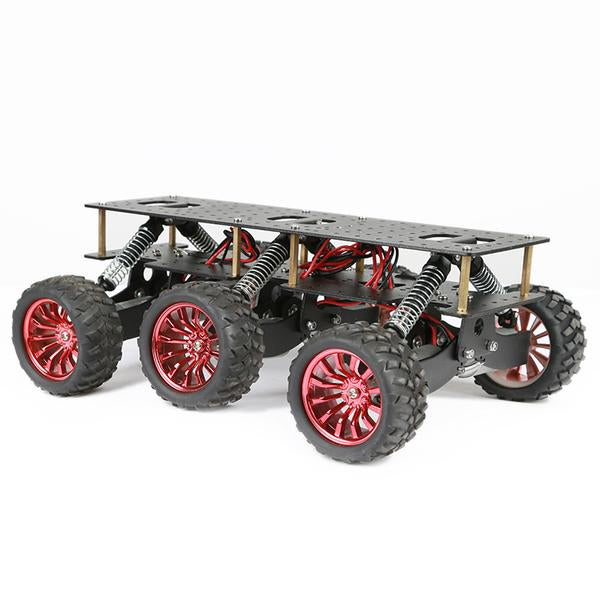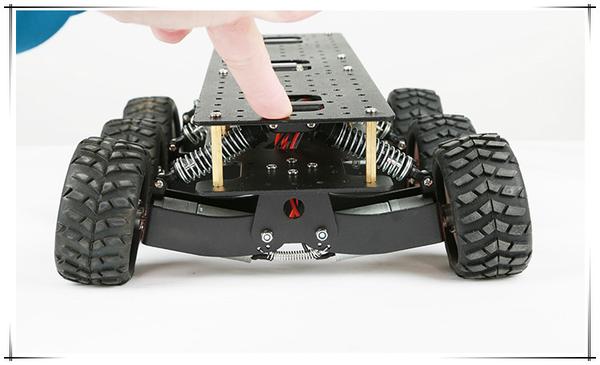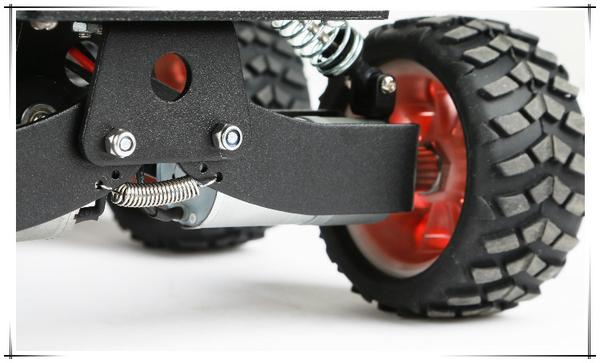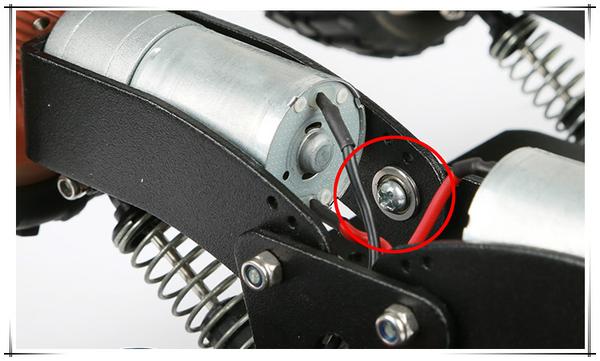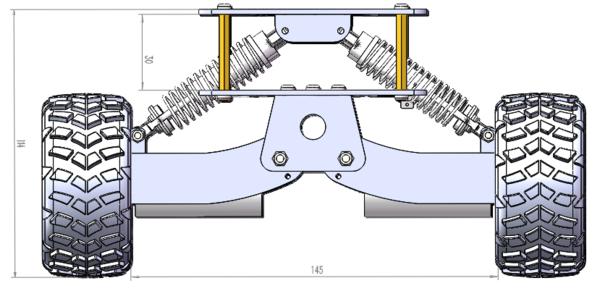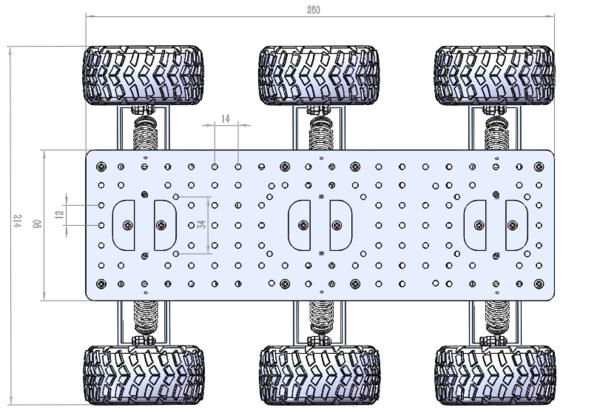 A newly designed 6WD Mobile platform, with individual suspension on each wheel, gives this robot chassis unprecedented drive capabilities in every terrain.
This chassis uses 2mm Aluminum alloy created with die-press molding, with a high-quality surface finish.
High-speed DC Gearmotor with a 1:34 reduction ratio and original speed of 17000 RPM, offer strong off-road performance to this robot chassis. 6 hydraulic shock absorbers connect the motors to the main chassis, enabling the robot to navigate complex terrains and bumps.
6WD Metal Robot Chassis DIY Platform can be controlled with Arduino, Jetson Nano, Raspberry Pi, or similar control boards. 
The chassis has a mounting plate with 3mm holes (ideal for M3 screws) with horizontal holes distanced at 12mm and vertical holes at 14mm distance. This enables a wide variety of sensors and actuators to be mounted on the robot.

Product parameters:
Vehicle size: 28cm X 21cm X 11.5cm
Vehicle Weight: 1.4kg
Maximum load: 6kg
Operating Voltage:12V
Rated Current: 350mA per motor
Output Shaft Speed: 500 RPM
Rated torque: 5 kgcm