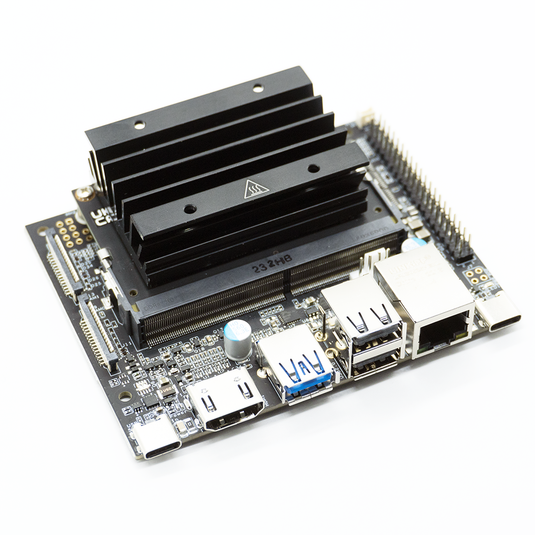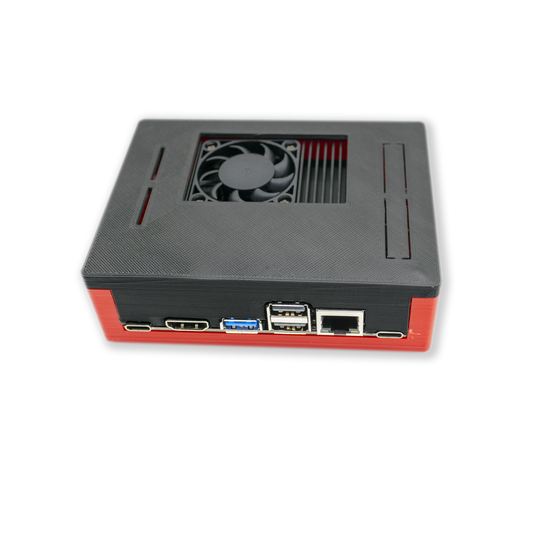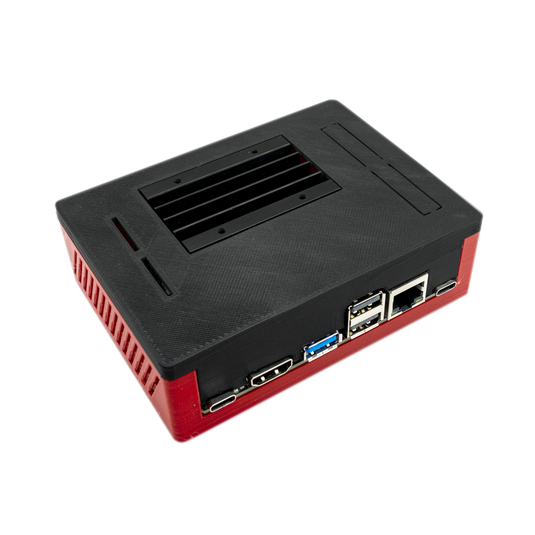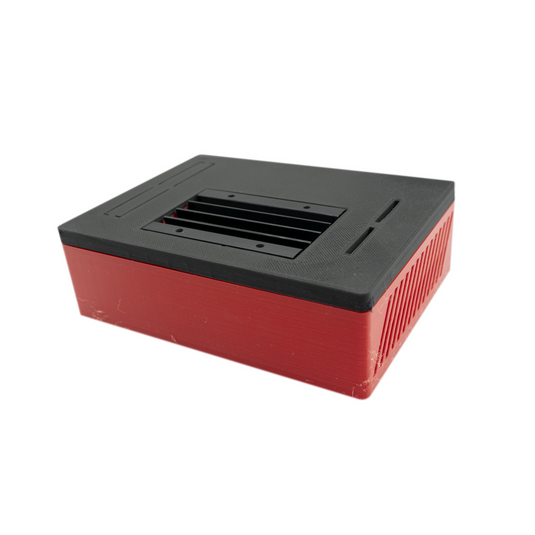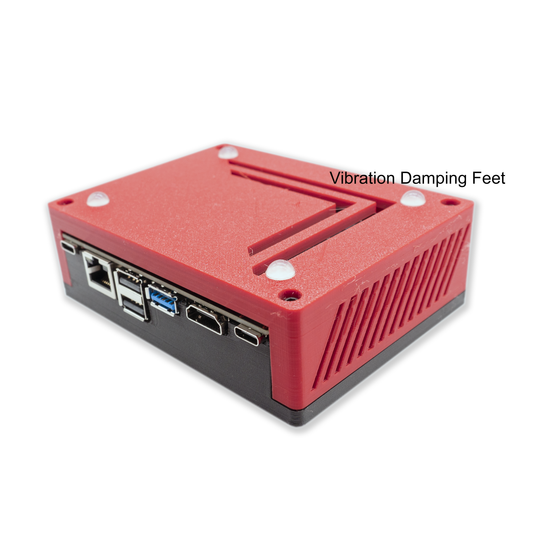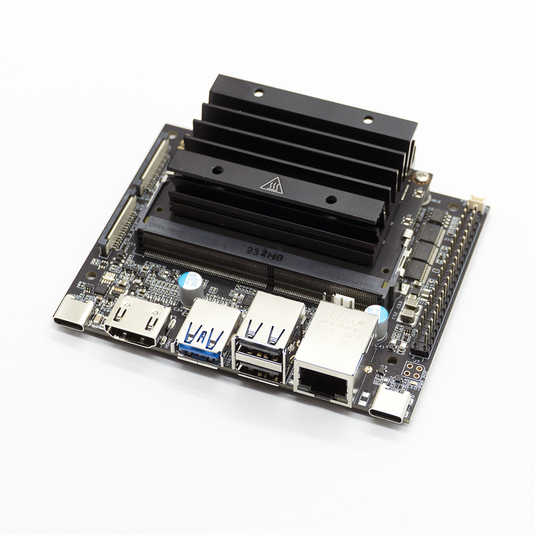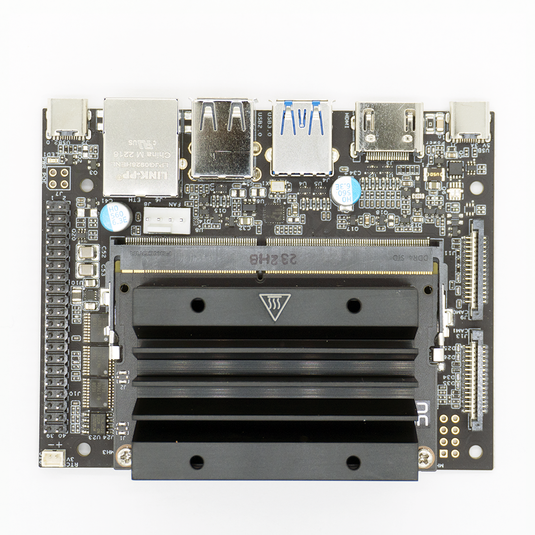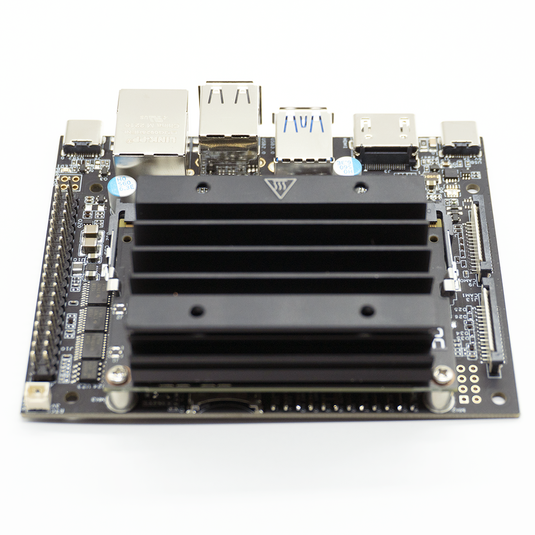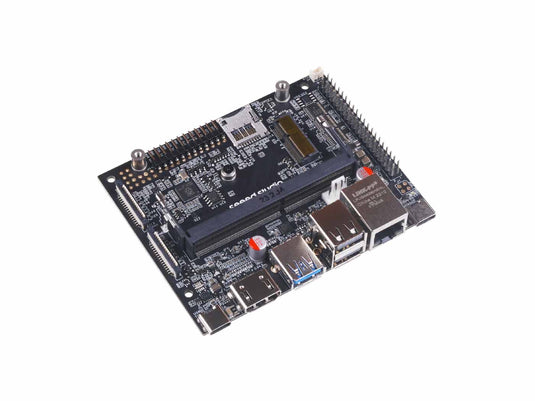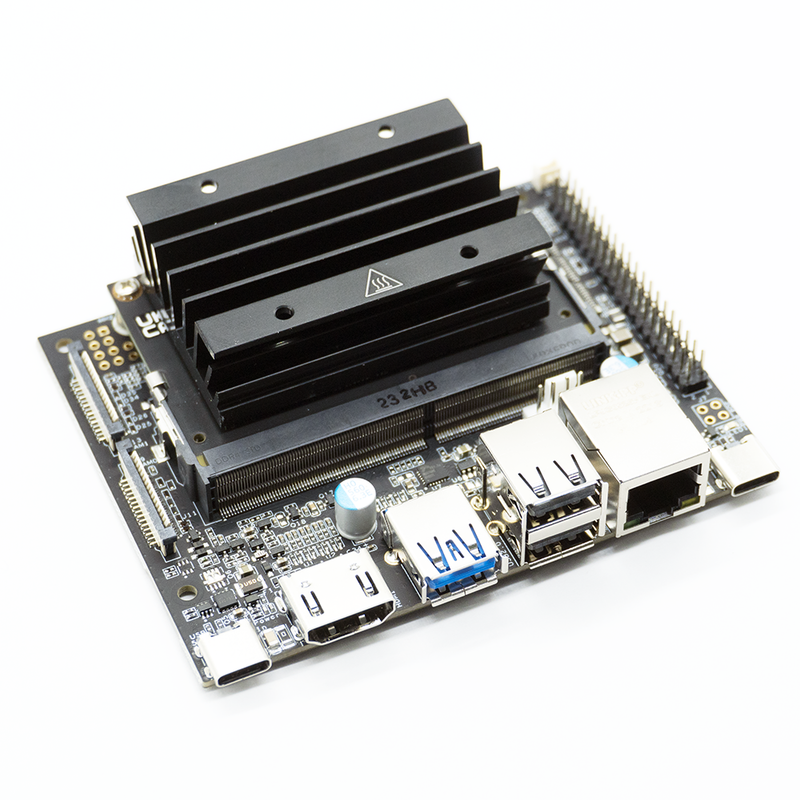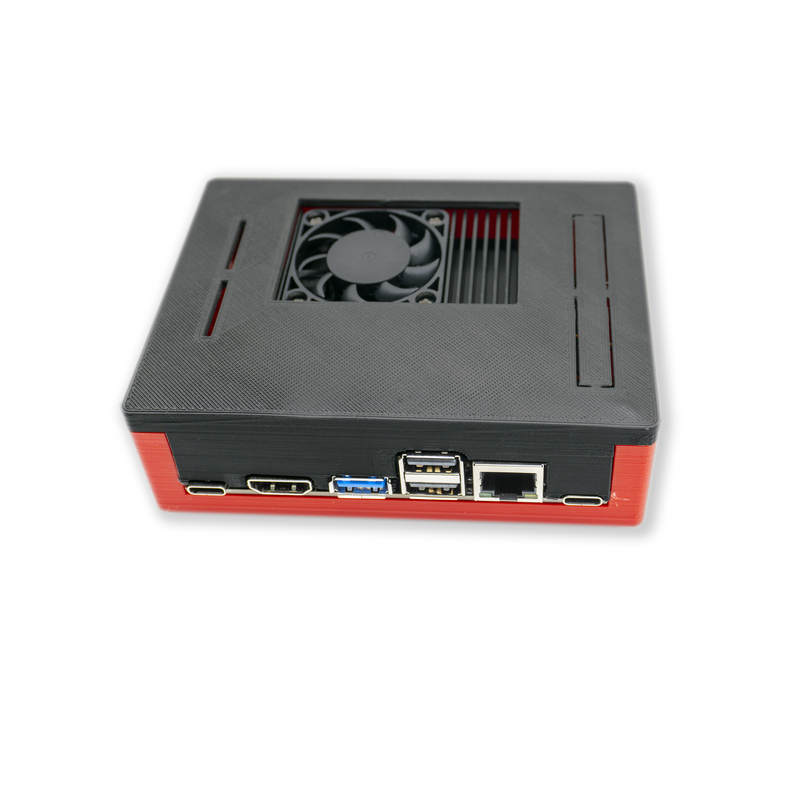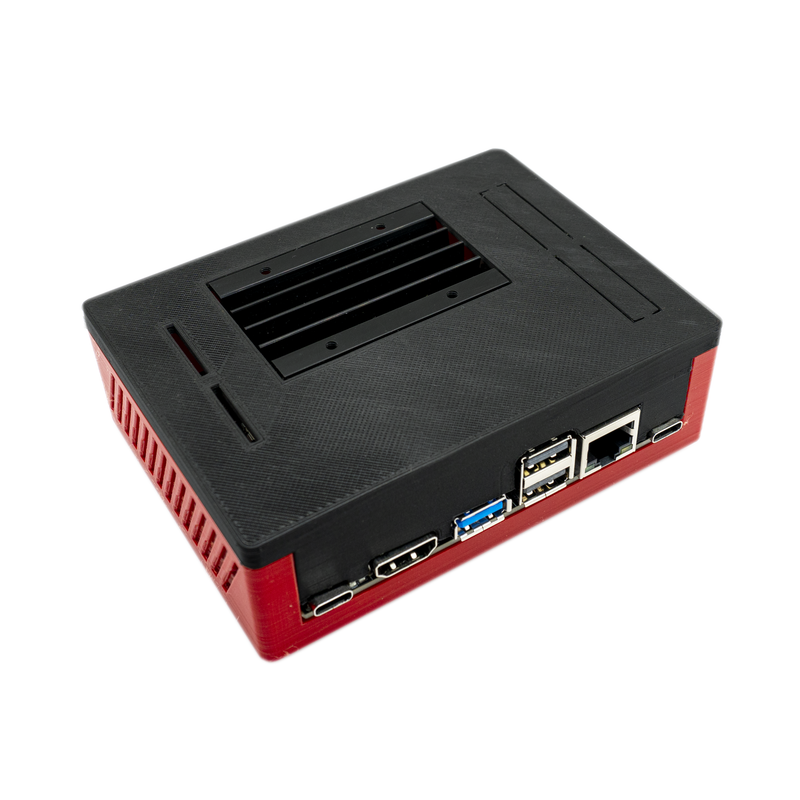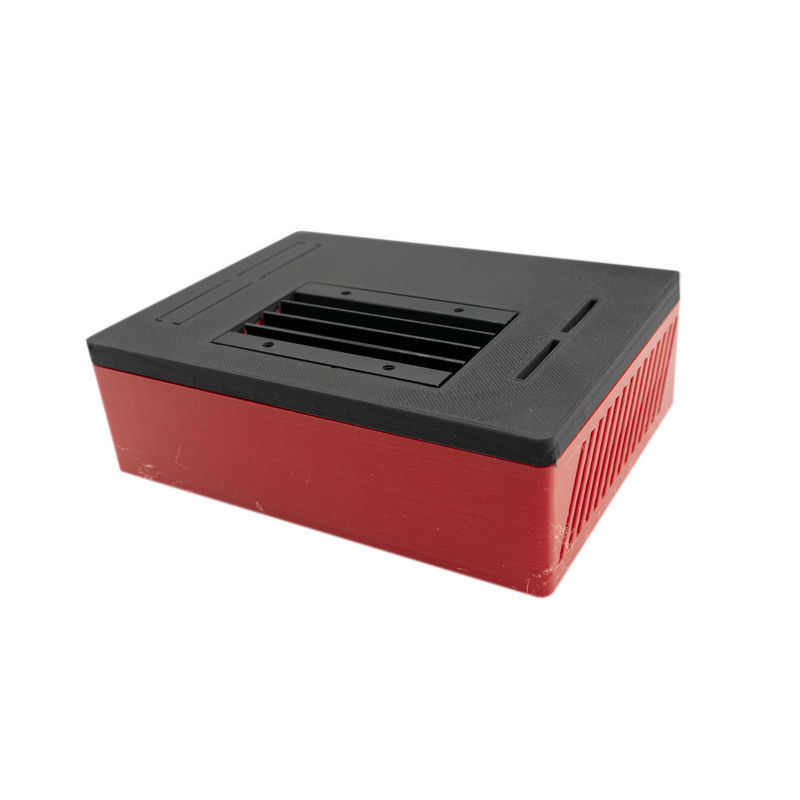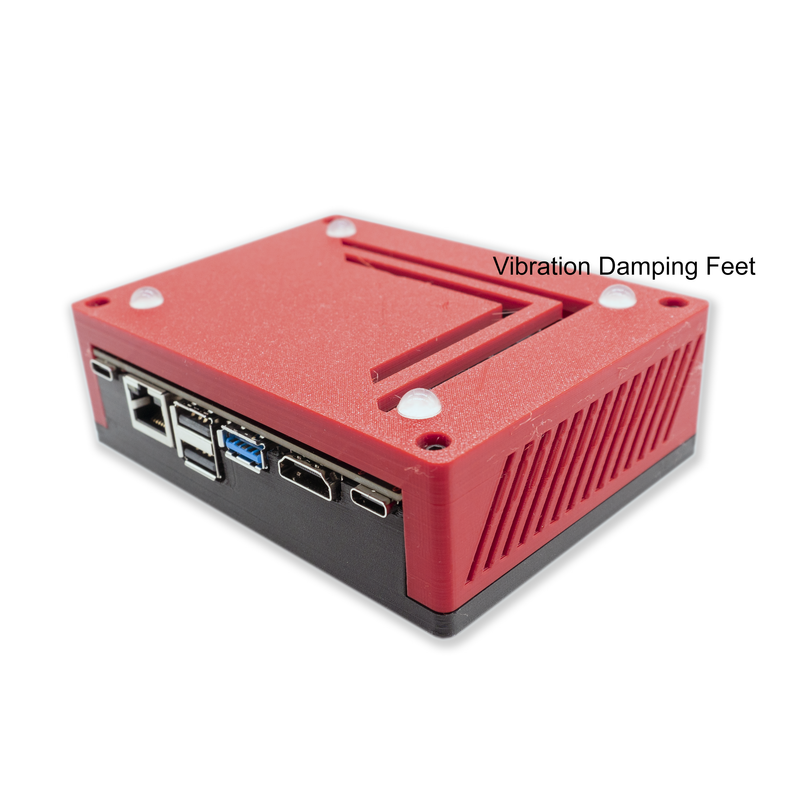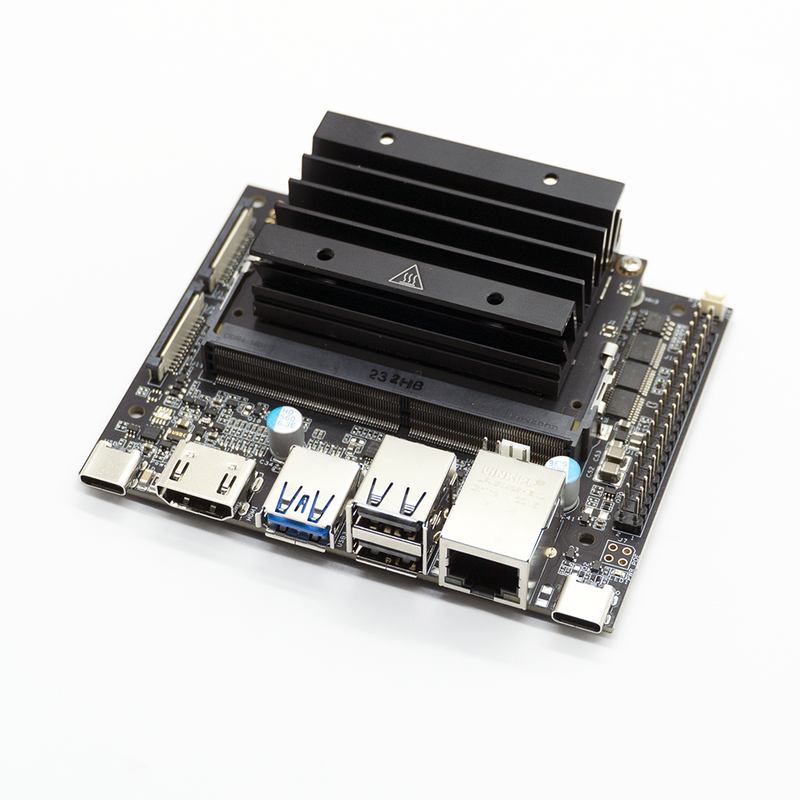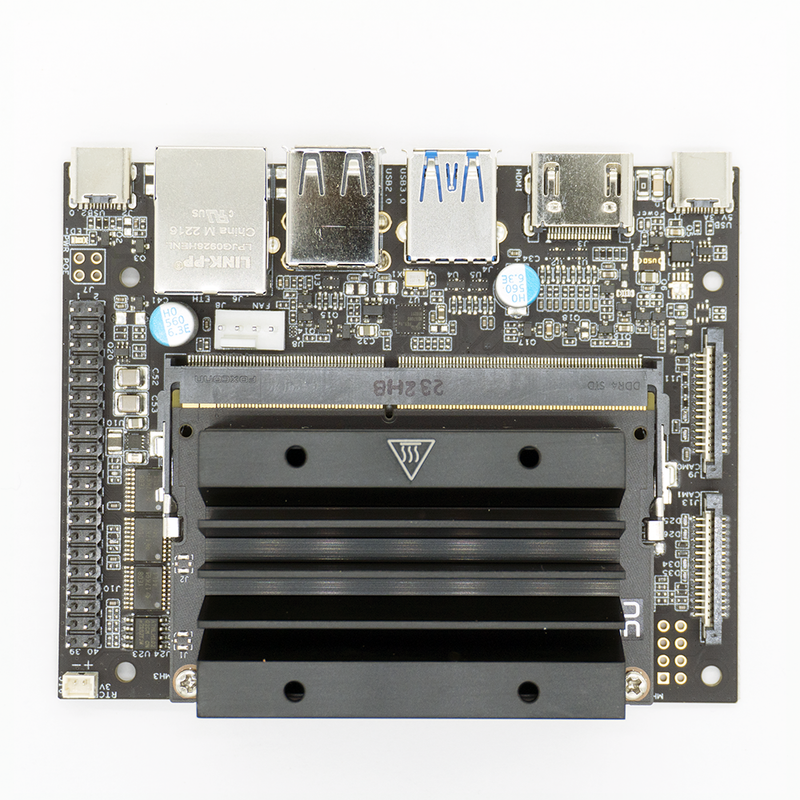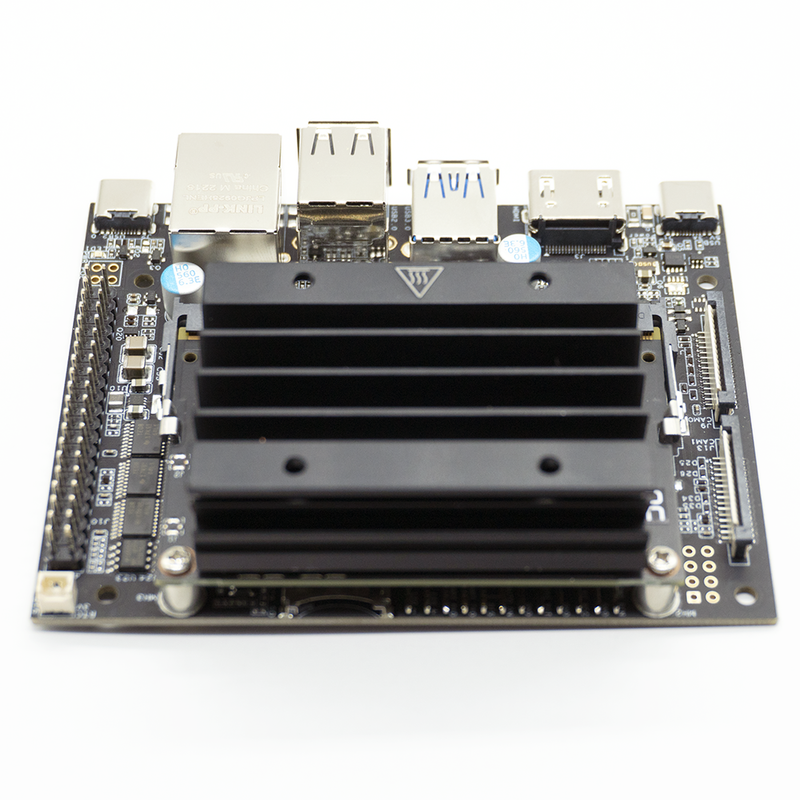 The ThinkRobotics NVIDIA Jetson Nano Development Kit (4GB) comes with an interface rich carrier board from SEEED studio, with Jetpack preinstalled.
The J101 carrier board is a cost-effective and interface-rich NVIDIA Jetson Nano compatible carrier board. It included HDMI2.0, 2x USB 2.0, 1x USB 3.0, micro SD card slot, 2 xCSI, M.2 key E WIFI / BT, GPIO, I2C, I2S, Fan, and other rich peripheral interfaces. It has nearly the same functional design and exactly the same size as the carrier board of NVIDIA® Jetson Nano™ B01.
Color of the case may vary. For customization of 3D Printed case, and programming - please contact us. The carrier board and modules come with a 1 year manufacturer's limited warranty supported by ThinkRobotics.
100+ units available. Usually ships in 3 working days.
Documentation & Wiki: Please also check out Seeed wiki guide including getting started with Jetson Nano and also building different projects. 
Features
Perfectly suited: Design for Jetson Nano Module (260-pin SODIMM).
Dev Kit carrier board alternative: 1:1 matches the size and nearly the same functional design as the carrier board of Nvidia's official Nano Developer kit. 
Expandable storage: SD card slot for storage expansion of Nano module (16GB eMMC).
Rich peripherals: Higher performance stability consists of USB 3.0, USB 2.0 ports, M.2 key E for WIFI, RTC, Raspberry Pi GPIO 40-pin, and so on.
Super cost-effective: Suitable for the good start and quick evaluation of AI applications.
Comes in 3D Printed Case as an option.
Comprehensive certificates: FCC, CE, RoHS, KC.
Functionality
Working with NVIDIA Jetson Nano module, powered by NVIDIA Maxwell with 128 NVIDIA CUDA® cores, it's ready to bring the power of modern AI to everyone: makers, learners, and embedded developers. 
With the NVIDIA Jetson Nano module assembled, it could support NVIDIA JetPack, which includes a board support package (BSP), Linux OS, NVIDIA CUDA®, cuDNN, and TensorRT™ software libraries for deep learning, computer vision, GPU computing, multimedia processing, and much more. With its multiple camera connectors, it is suitable for running multiple neural networks in parallel for applications like image classification, object detection, segmentation, and speech processing.
Edge AI Applications
Working with Jetson Nano module, reComputer J101 is ready to bring modern AI power to real-world applications such as image recognition, object detection, pose estimation, video processing, and many more. Check out the following application example with tutorials! 
Find in the Jetson Community Resources page tools and tutorials the community has created to power your development experience, and check out the Community Projects page to inspire your next project! 
Specifications:
Module Compatibility: Jetson Nano series
PCB Size / Overall Size: 100mm X 80mm
Display: 1x HDMI and 1x DP
CSI Camera: 2
Ethernet: 1x Gigabit Ethernet (10/100/1000M)
USB: 1x USB Type-C (Power In); 1x USB 3.0 Type-A (5 Gbps); 2x USB 2.0 Type-A; 1x USB Type-C (Device mode)
Micro SD card: 1x Micro SD card slot (48MHz CLK Frequency)

M.2 Key E
FAN: 1x fan connector
Multifunctional Port: 1x 40-Pin, 1x 12-Pin
RTC: RTC 2-pin, RTC socket(reserved)
Power supply: 5V/4A(USB Type C)
Comparison with NVIDIA Nano series Dev kits carrier board:
Nice kit
Flawless installation. Good speed for AI applications.
Needs heat sink fan during heavy computations
Low cost and delivered on time
Happy with the shipping. The buying process was smooth. Plenty of payment options.