MyAGV - Compound Robot
It can be equipped with my series of robotic arms to realize mobile grabbing, expand the workspace, and enable it to complete complicated warehousing or manipulation tasks.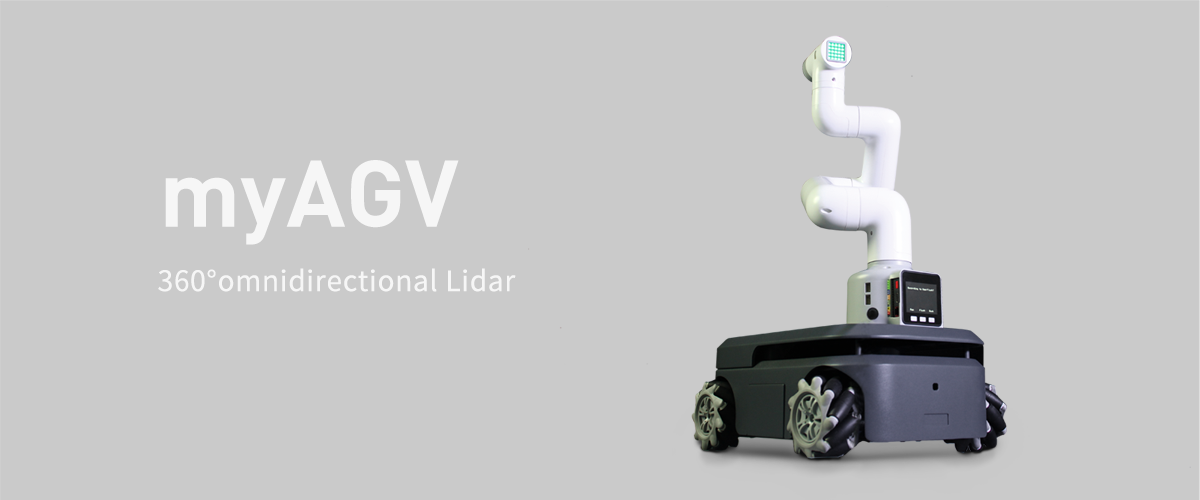 MULTIPLE WAYS TO PLAY
The gamepad control supports multi-robots collaboration in real-time.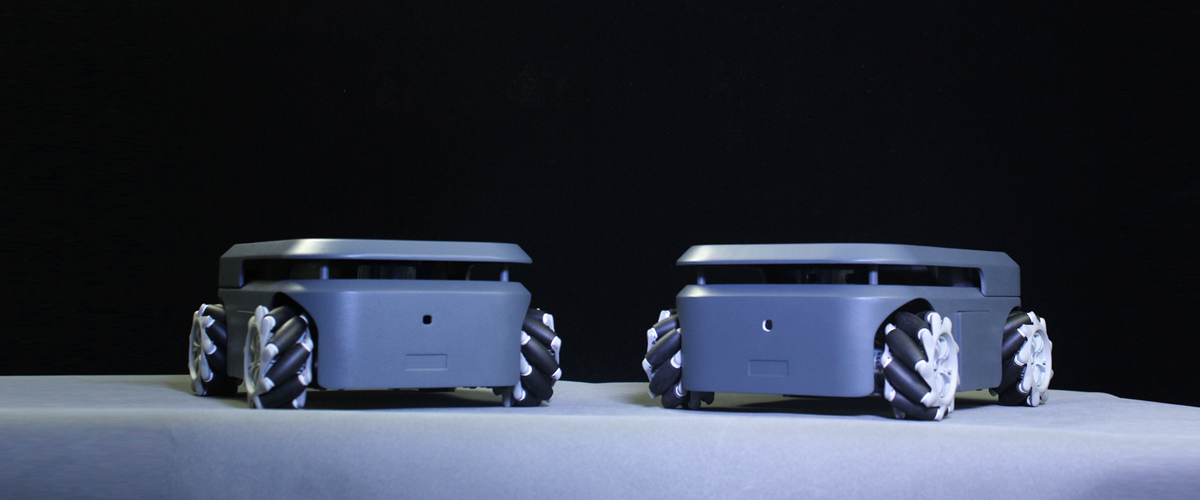 HARDWARE PARAMETERS
ROBOT ARM IS NOT INCLUDED - FOR VISUALISATION ONLY

MyAGV Compatibility Chart with ER Robot Arms
FAQs (Frequently Asked Questions):
Q1: What can myAGV do?
A1: It can combine with "my" series of robotic arms to realize mobile grabbing, expand the workspace, and enable it to complete more tasks.
Q2: How long can it work for one time?
A2: It can work for 1-1.5 hours after charging for 4 hours.
Q3: How much weight can it lift/grip?
A3: The payload is 2000g.
Q4: Can it be controlled by a gamepad?
A4: Yes. myAGV supports a variety ways of play.
Q5: How long is the warranty?
A5: We provide customers with return and warranty services. Return service is limited to goods not opened within 7 days after the receipt date of logistics of the products. The freight or other risks incurred in return shall be borne by the customer. During the warranty period of the delivered product, the company only repairs the malfunctions that occur during the normal use of the robot for free. For more warranty content, please check out the product details page.
Q6: How long will it take to ship after I placed the order? And What kind of logistics?
A6: We ship worldwide and we use the following carriers: FedEx、UPS 、DHL. The products shall be delivered by International Express within 1-2 weeks. All products use standard cartons and specially customized super hard paper shells to firmly fix the products and prevent damage from impact.
Q7: Does it have a built-in camera?
A7: Yes. There is a built-in 5 million high-definition camera for object recognition and precise positioning.
Q8: What is the maximum movement speed?
A8: Competition-level Mecanum wheels make myAGV's speed reach 0.9 meters per second.
Q9: Are there any additional extensions?
A9: Of course. myAGV can equip with the suction pump, and cooperate with the myCobot /mechArm/myPalletizer M5/Pi robotic arm to achieve more applications.
Q10: Hello, can you provide relevant information about the myAGV of Elephant Robotics, and post a tutorial?
A10:
Our Product Introduction and User Manual Link is mentioned above.