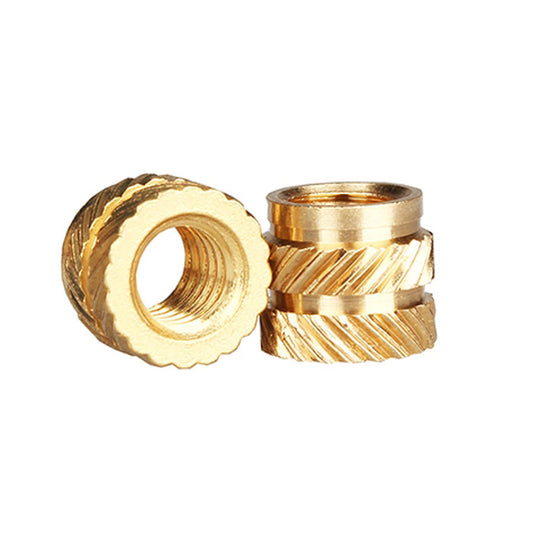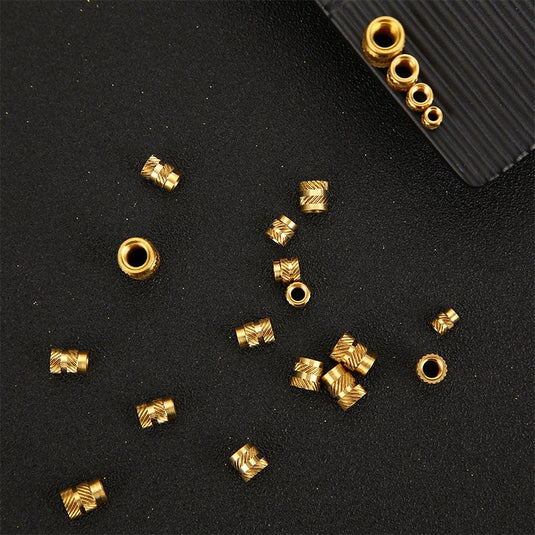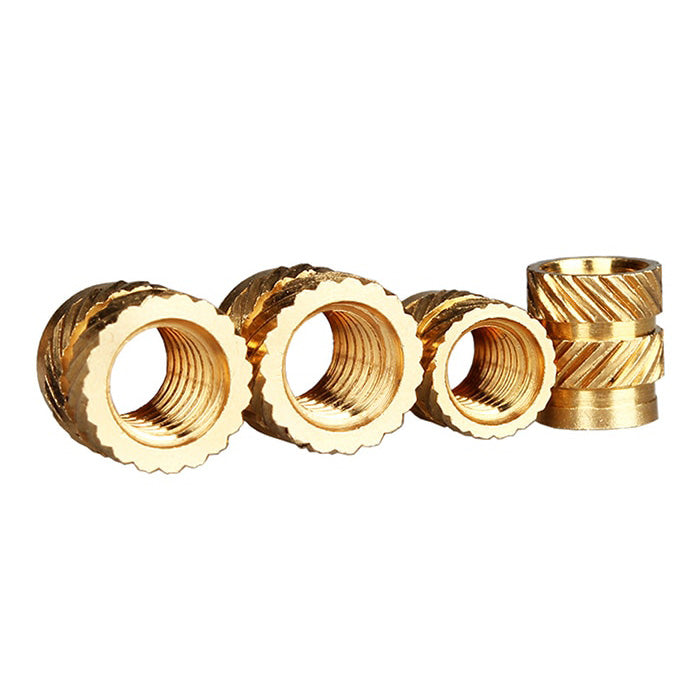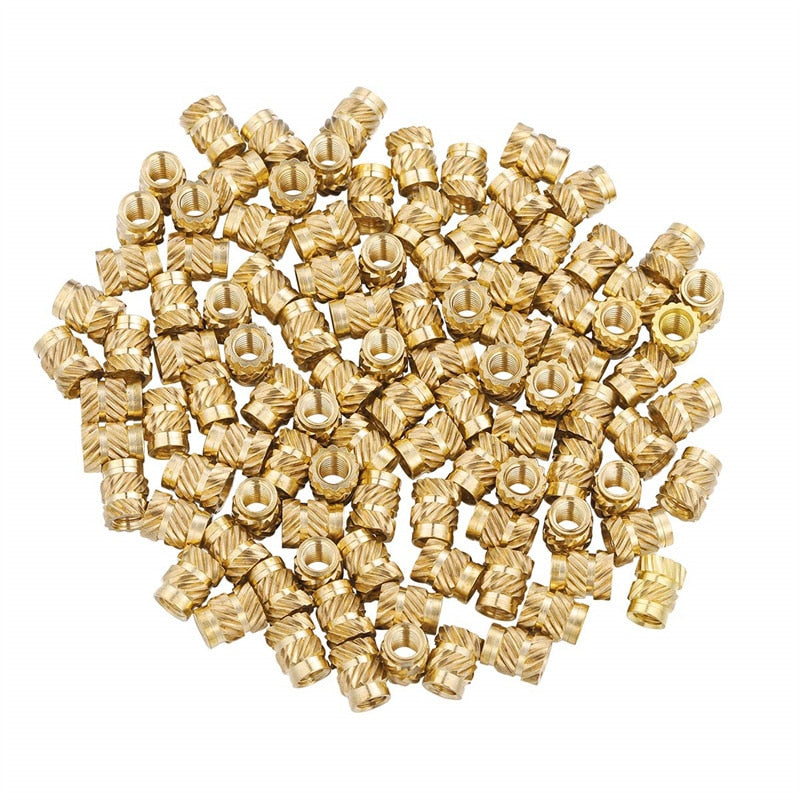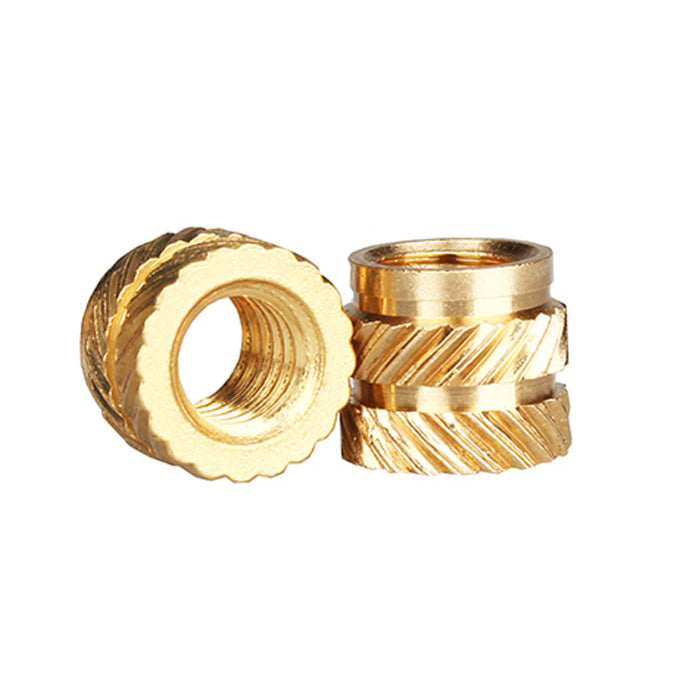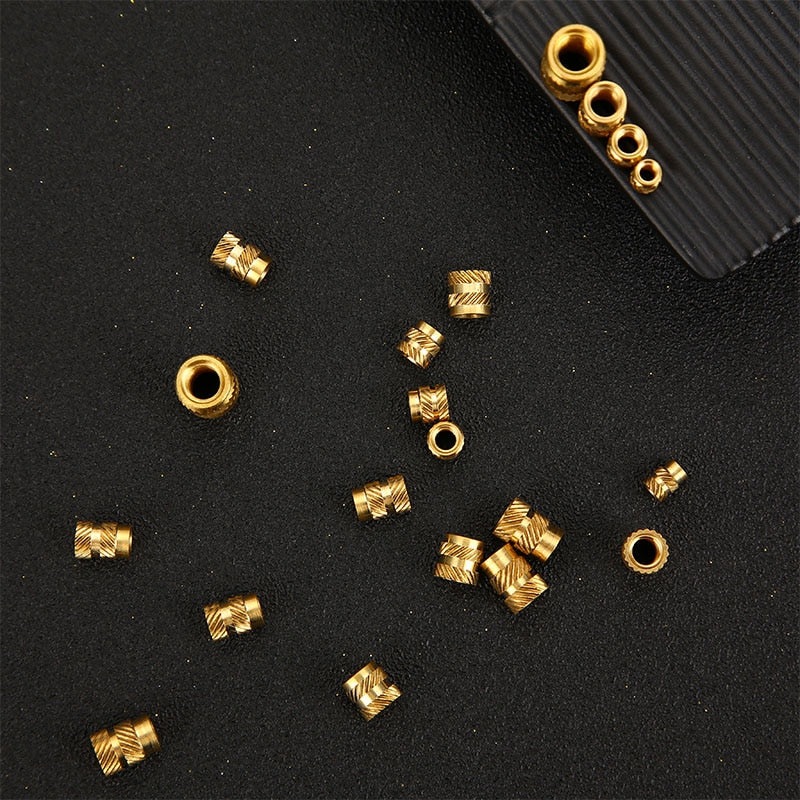 Want improve the connection strength between your project's 3D-printed parts, and also have the ability to screw in and screw out of your plastic parts? Instead of screwing into plastic, we recommend strong and reusable machine screws and heat-set inserts.
Heat set inserts are only reasonably priced and have a grooved outside, with theads on the inside. Originally they were designed for injection molded parts but they work fabulously for 3D printed plastic as well.
You could use a plain soldering iron to try to heat-press these in - Heat up the iron and use it to press the insert in, wait for it to cool, then use like a hex nut that's embedded inside the plastic.
M2 Heat-Set Insert Drawing
M3 Heat-Set Insert Drawing
M4 Heat-Set Insert Drawing
M5 Heat-Set Insert Drawing
M6 Heat-Set Insert Drawing
M8 Heat-Set Insert Drawing
Brass Heat-Set Knurled Inserts for Plastic (Pack of 10)