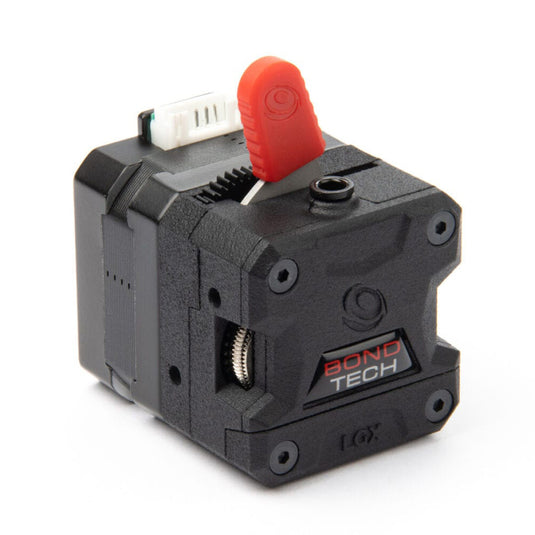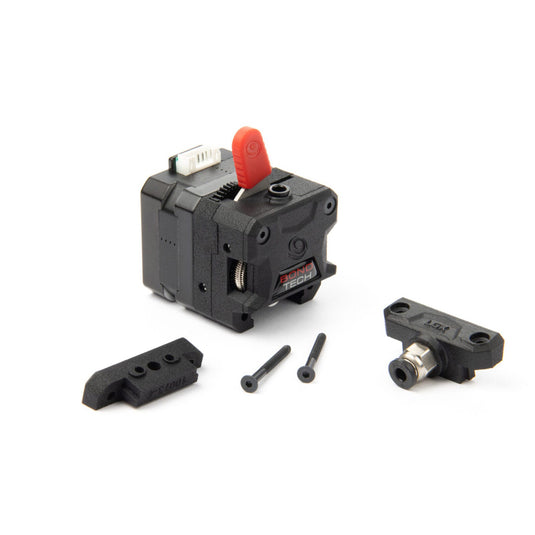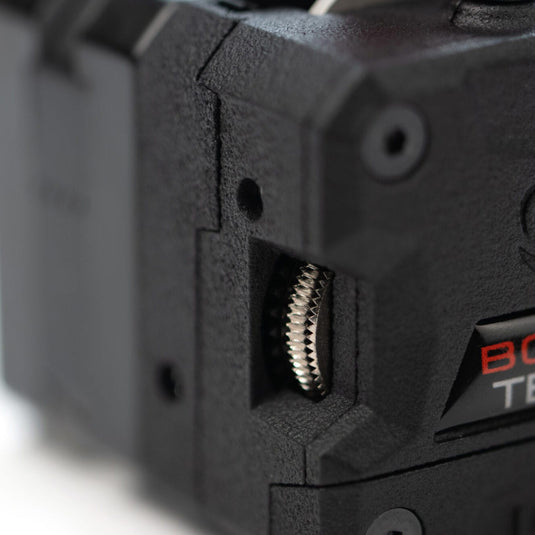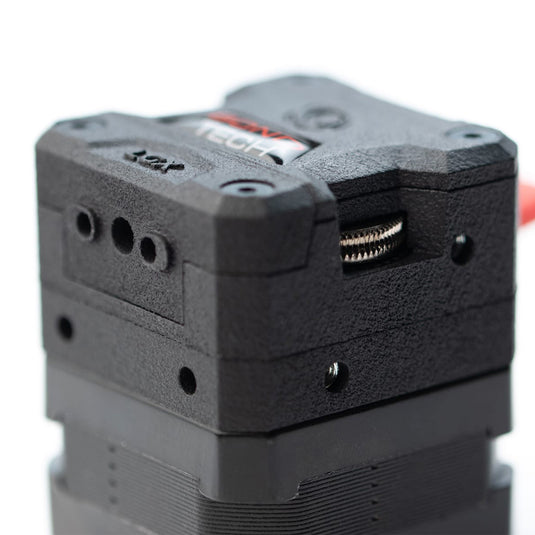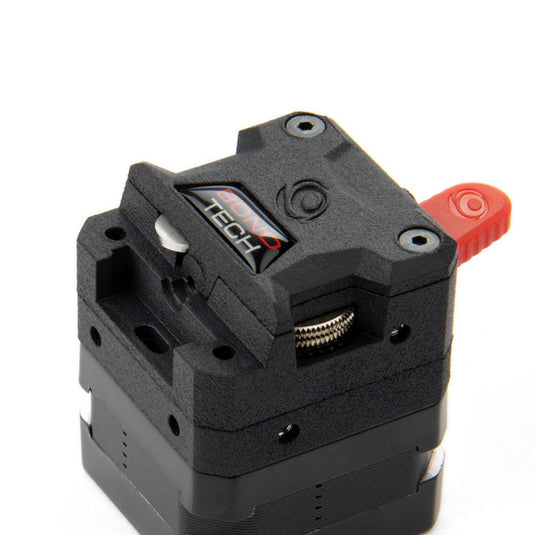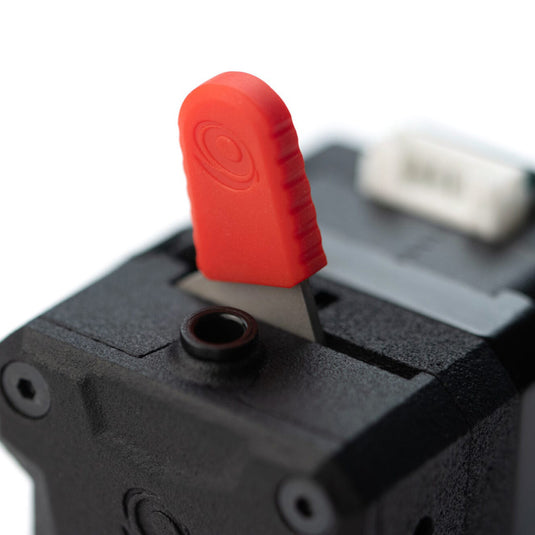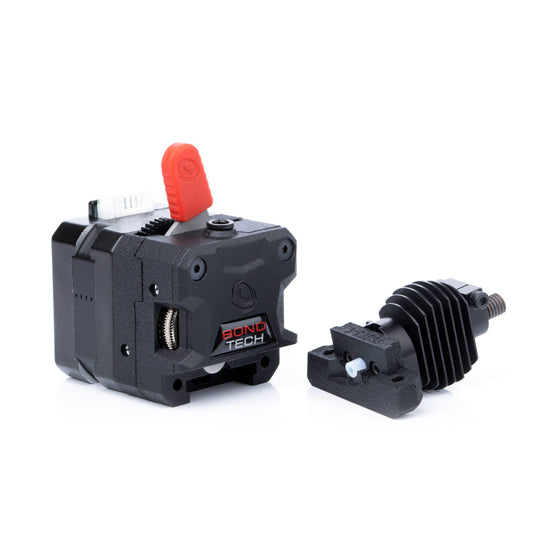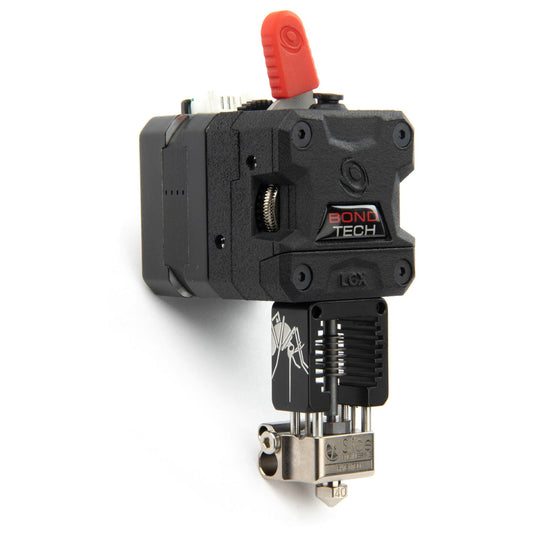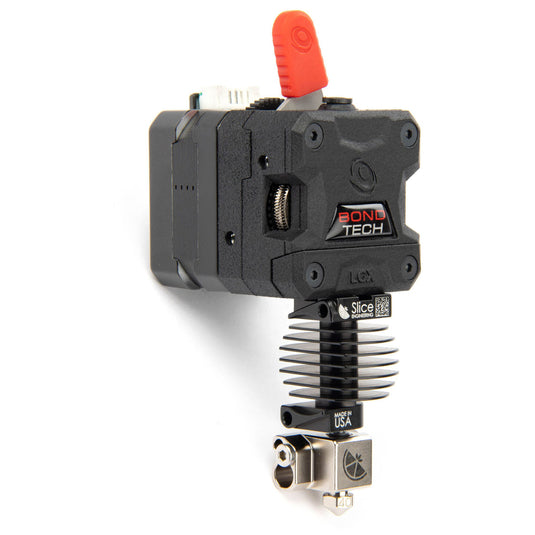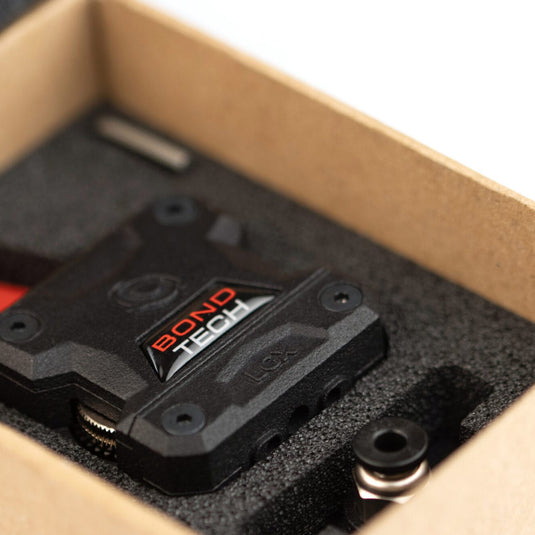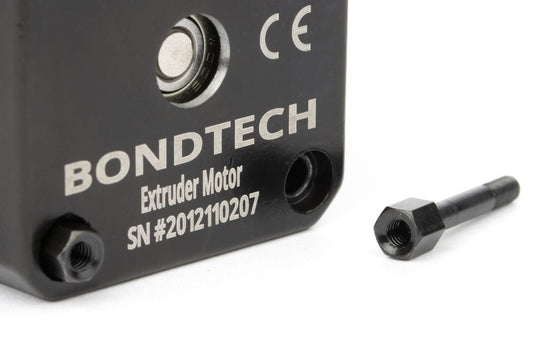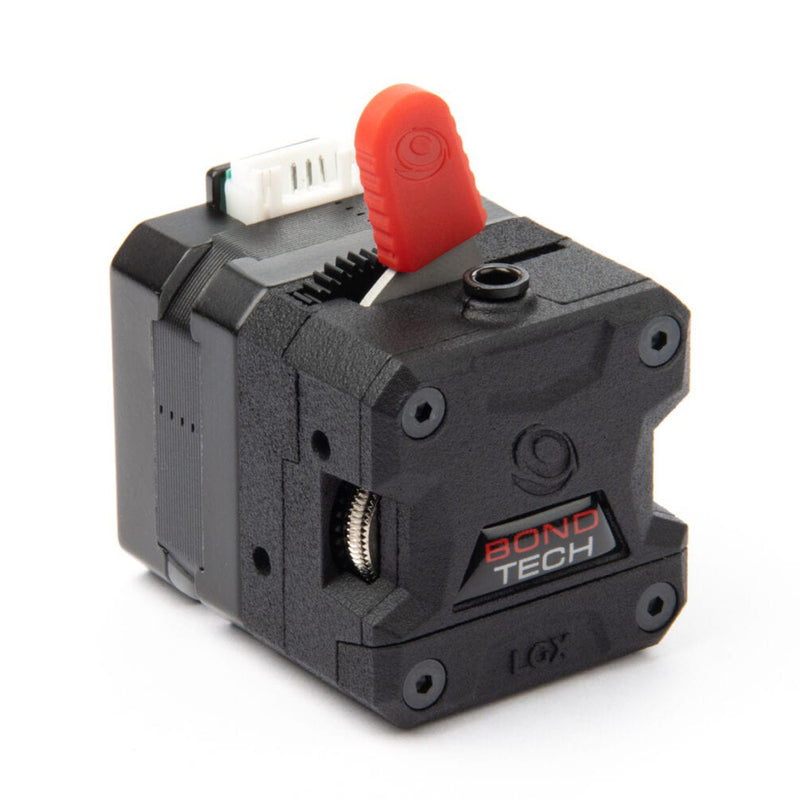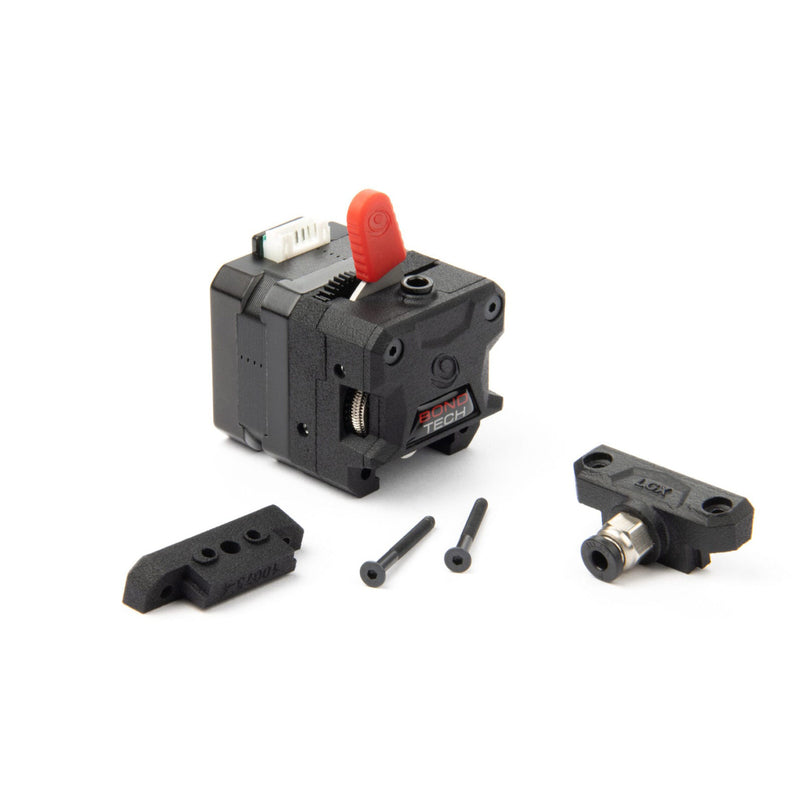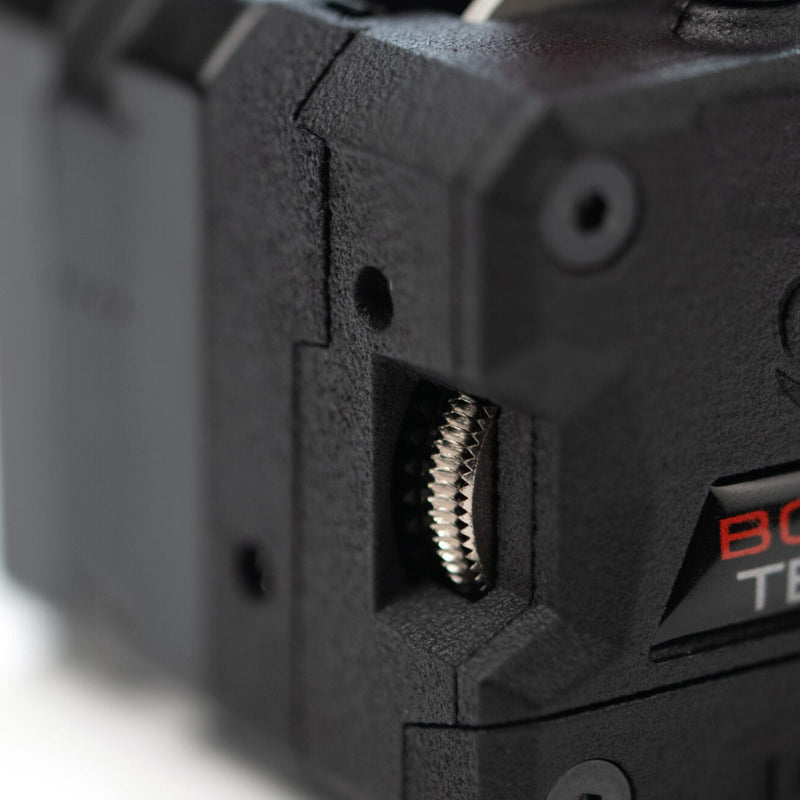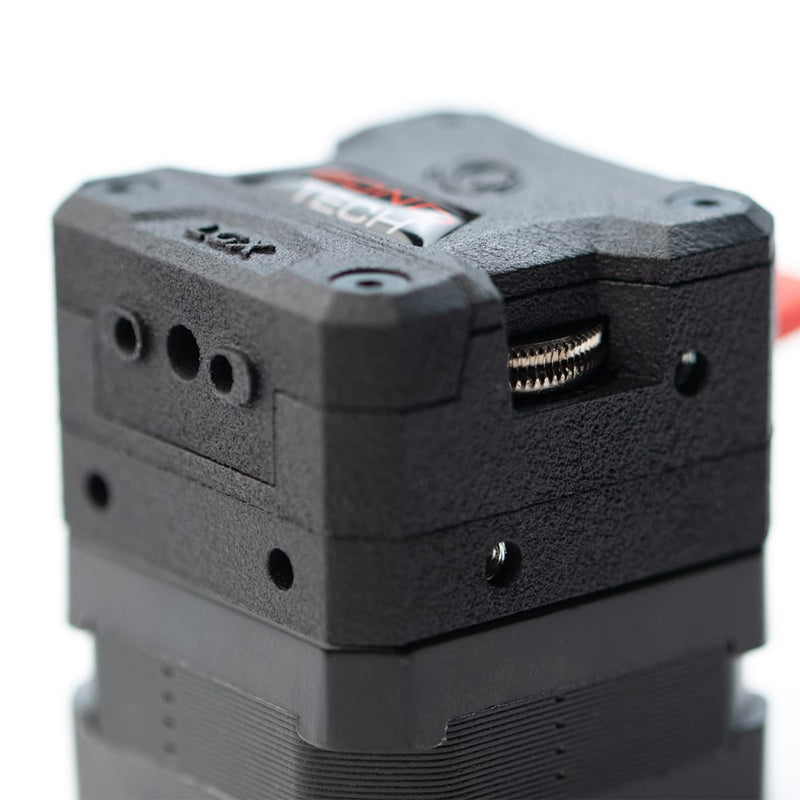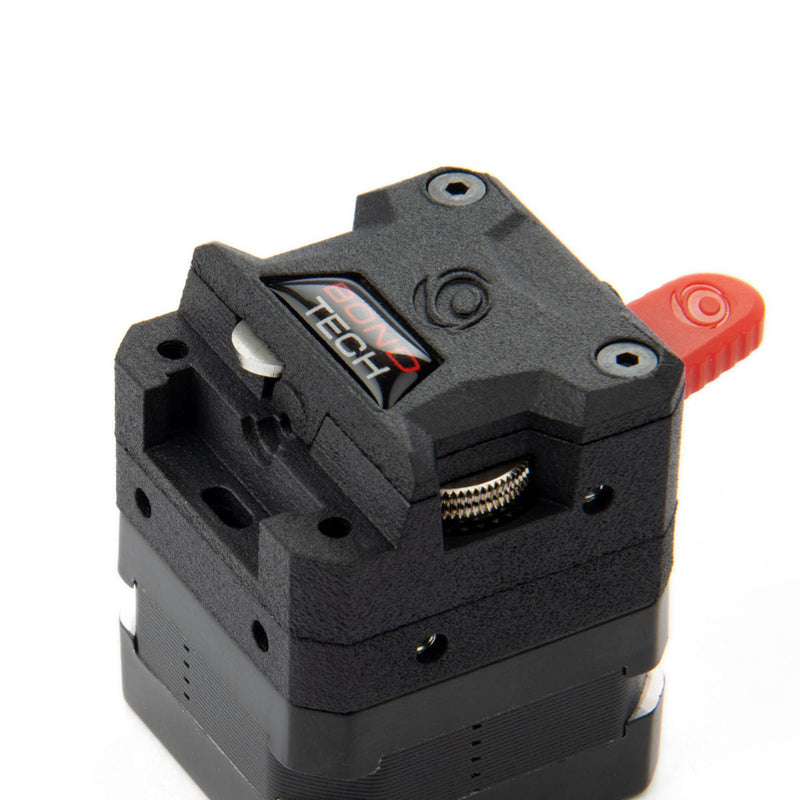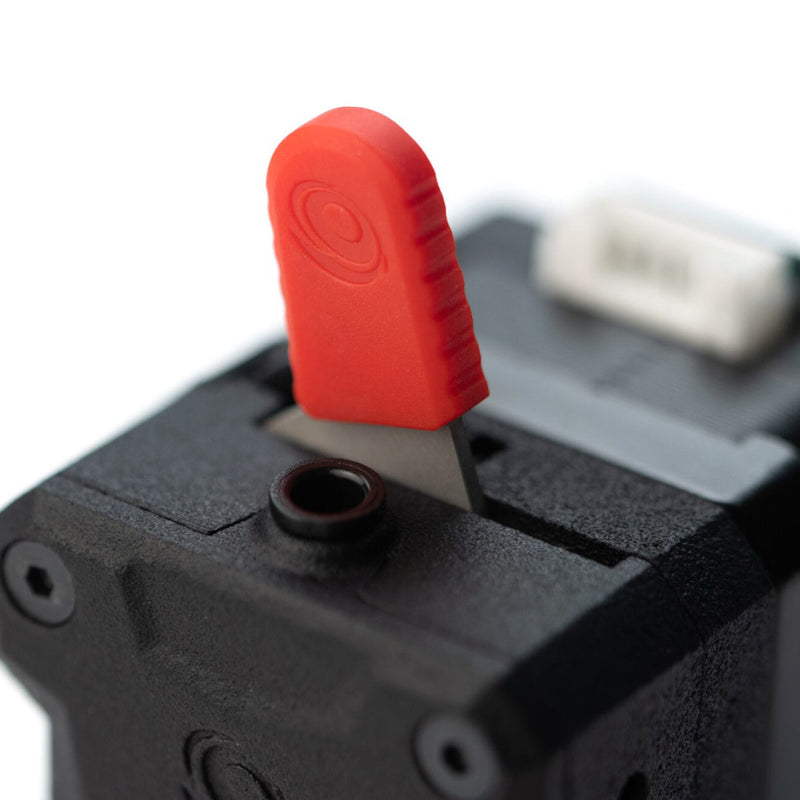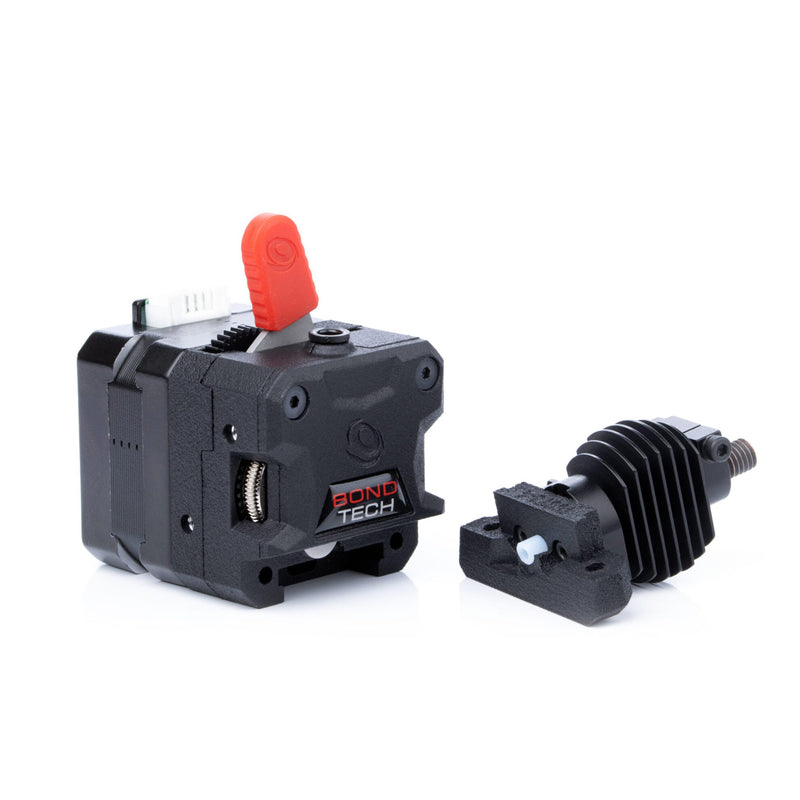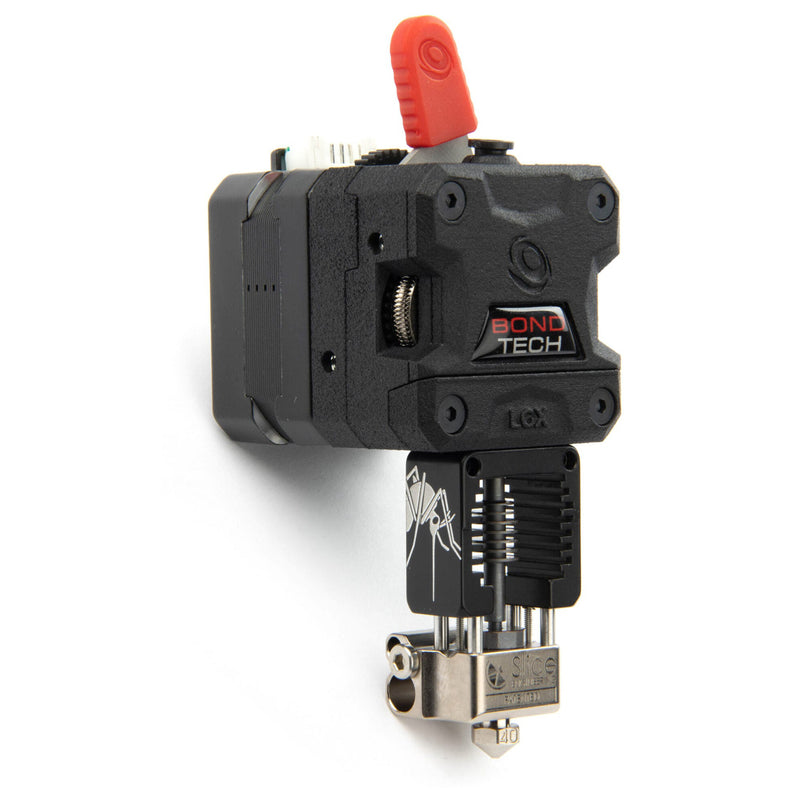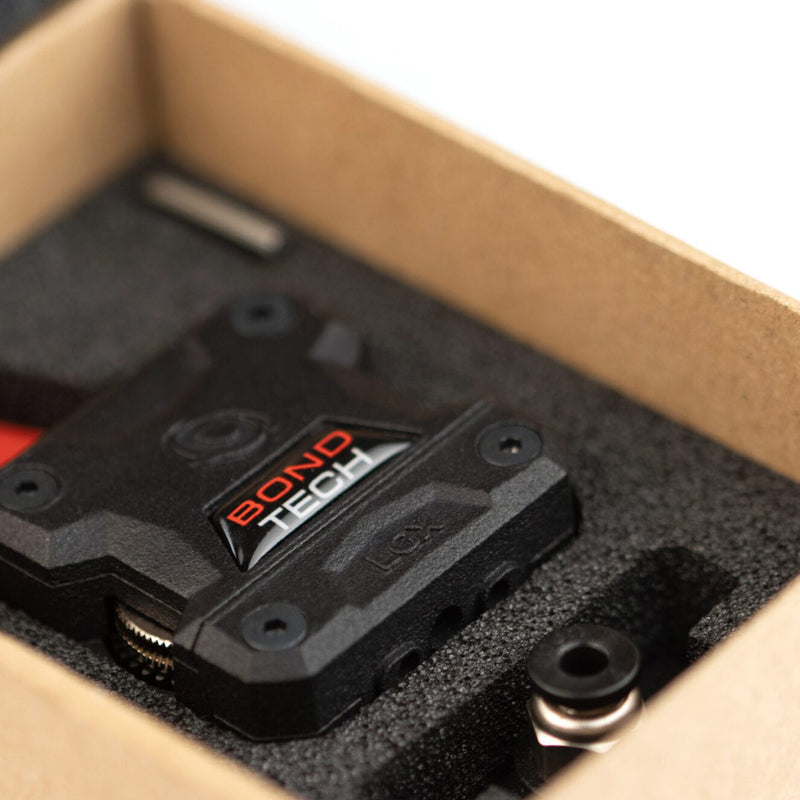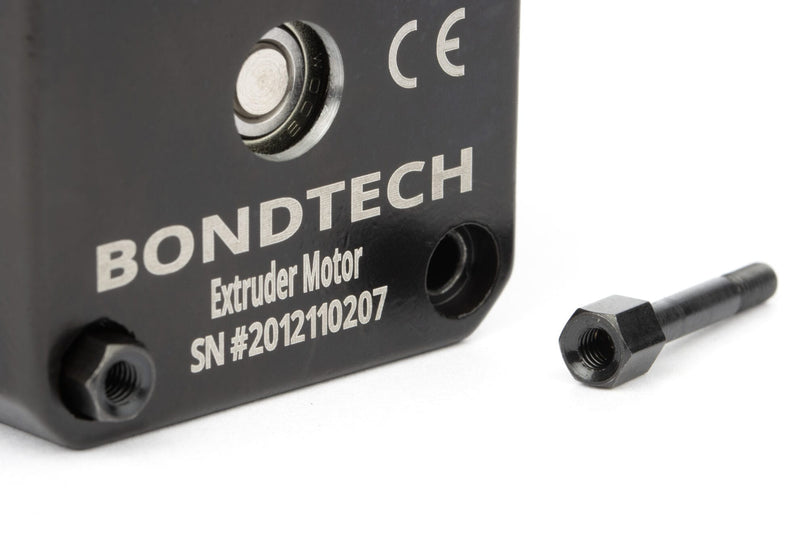 The Bondtech LGX™ Large Gears eXtruder is the first of our filament feeders using Bondtech's new Dual Drive Technology based on larger drive gears.
7 new features on a Bondtech eXtruder:
Larger drive wheels, for increased filament grip;
Filament pre-tension lever, for repeated results;
Multi-function interface socket, for tool or application quick swap;
Drive wheels' maintenance windows, for easy cleaning;
Compact, light & symmetric design, for increased performance and compatibility;
Multiple mounting hole patterns, for easy and flexible setup;
A small step for a greener Future, craft boxes without bleaching & no coating.
You can read more about the new features by clicking here.
3D Printed Housing using PA12
The housing parts are professionally printed with nylon for maximum strength and precision and higher temperature resistance.
Extruder and Stepper Motor go together
Preferably, you should always use the extruder attached to the stepper motor when you mount it on a printer.

If you need to put a plate in between the stepper motor and the extruder please notice that you need longer screws, and the max supported thickness is 3mm.
This image below shows what screws are used on the LGX, and the red ones are used to attach the stepper motor and extruder:
To use a plate in between the stepper motor and the extruder, you need to replace the stock M3x27 low head screws with the 3 M3x30 low head screws we send in the accessories bag, which are compatible with printer plates of thicknesses between 2 and 3mm.
Don't use a plate in between without using the longer screws.
4 ADDITIONAL MOUNTING POINTS
Use the supplied studs to replace the 4 screws of the stepper motor and use them as additional mounting points.
You can find these studs on the accessories bag in your LGX™ package.
They have a M3 thread with 4 mm depth.
Each LGX™ extruder is supplied with:
1x LGX™ feeder;
1x Custom LDO Nema17 25mm pancake stepper motor
(with PH-06AWJ connector);
1x Bowden Interface Plug (with threaded metal push-fit);
1x Direct Drive Interface Plug (for Slice Engineering hotends);
1x 2mm Hex Key (recommended tool);
1x Product Line Information Brochure;
1x Powered By Bondtech sticker.

Now also shipping with additional accessories:

3x M3x30 mm Low Head screws;
4x M3x18 mm Stud with 5mm Hex with M3x4 thread;
30mm PTFE tube to use in the Direct Drive Interface Plug.
This extruder only supports 1.75 mm size filament.