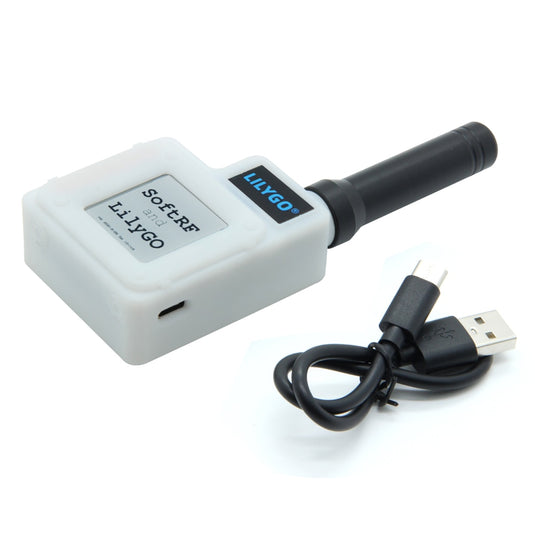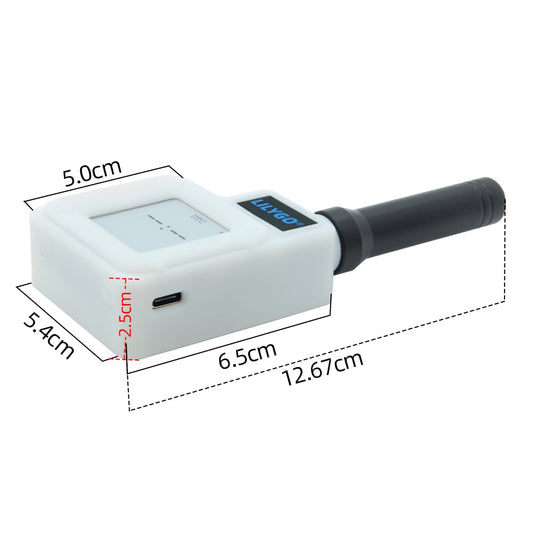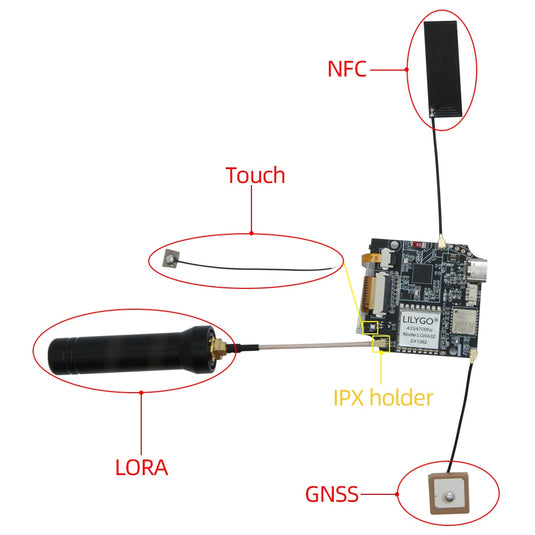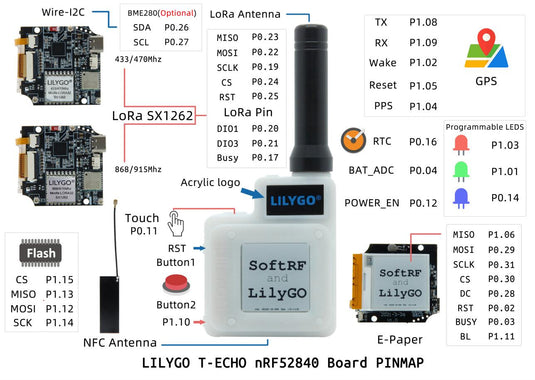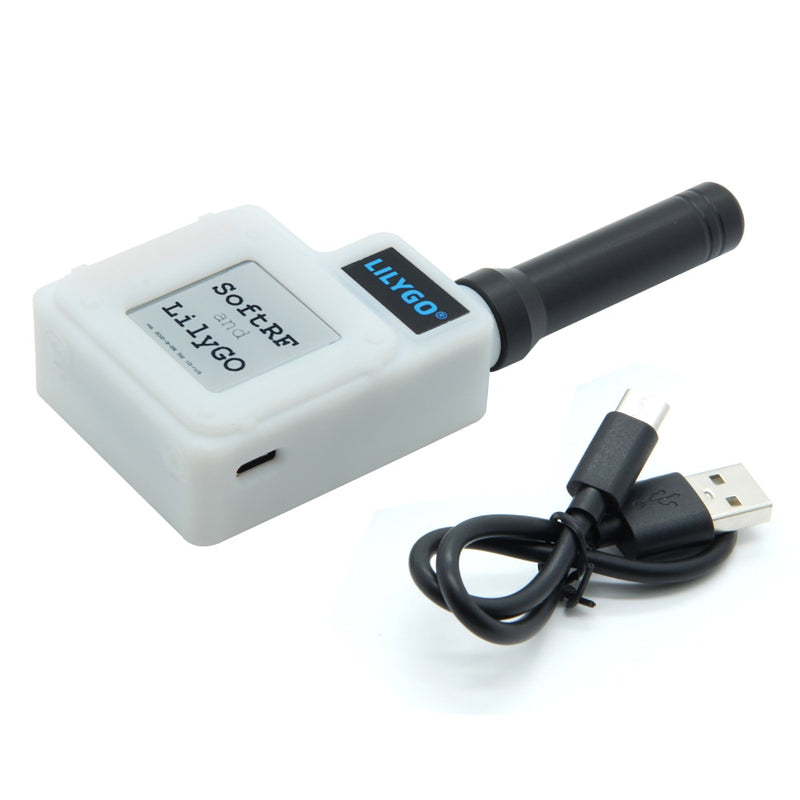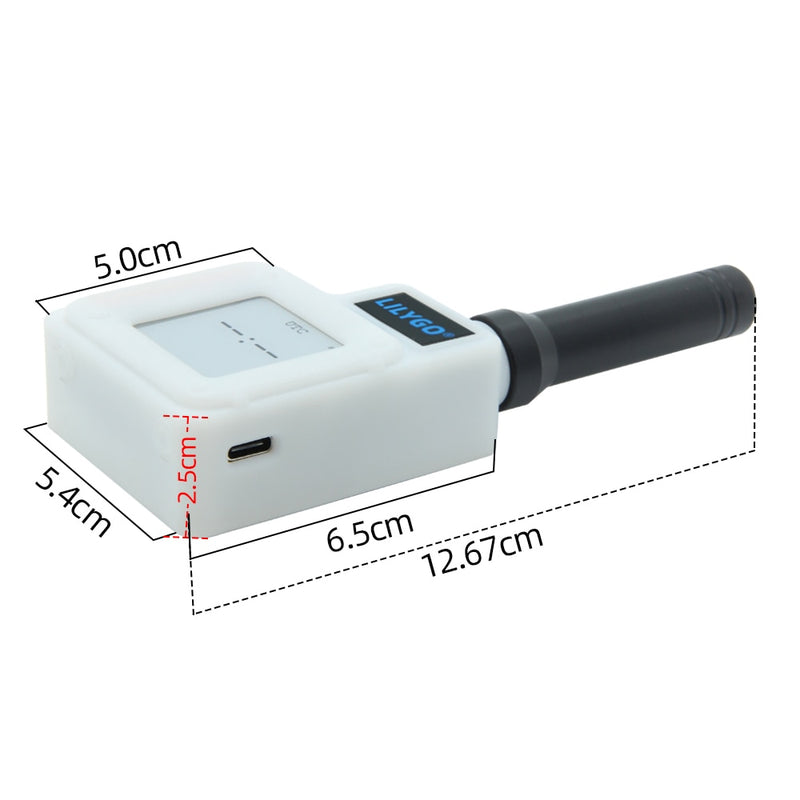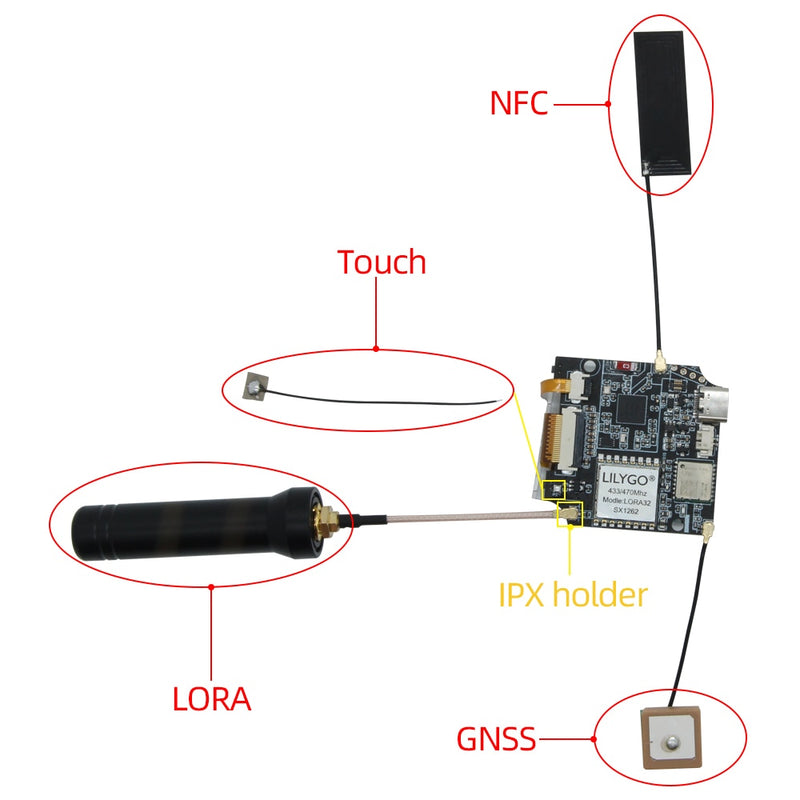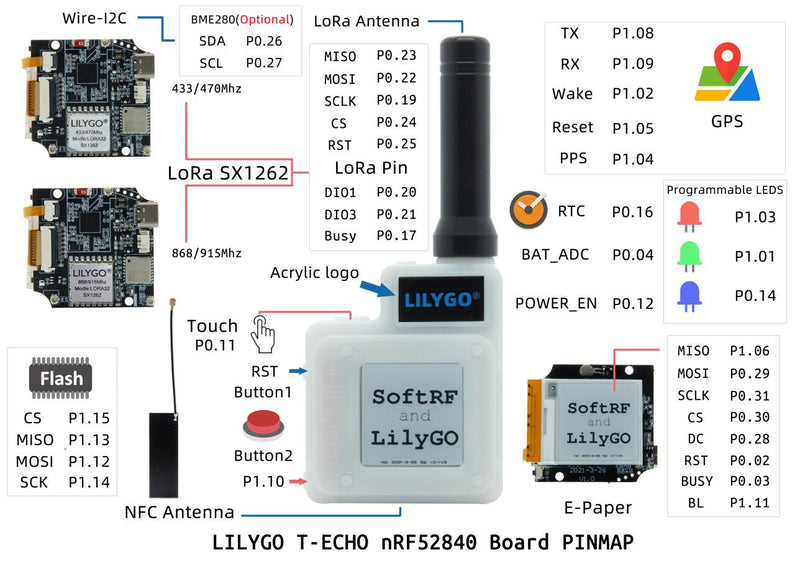 LILYGO T-Echo is a version evolved from LILYGO T-BEAM. At the beginning of the design, more consideration was to adapt to Meshtastic and SotfRF, so Bluetooth and low power consumption were considered when designing, and NRF52840 Advanced Bluetooth 5 was selected with Thread and Zigbee multiprotocol SoC.
The LORA function continues T-BEAM's LILYGO SX1262 (alternate for SX1276) version functional module.
T-SX1262 wireless transceiver module, using Semtech SX1262 LORA RF transceiver chip design, working in the 868/915MHz ISM frequency band, integrated high stability TCXO 32MHz crystal oscillator, half-duplex transceiver module, power up to +22dBm, receiving sensitivity -139dBm. Automatic transceiver Switching, internal transmission and reception channel isolation, advanced LORA spread spectrum communication technology, strong anti-interference and privacy, can realize long-distance wireless data transmission and reception.
GPS module uses QUECTEL L76K GPS module
Features of the module: Multi-satellite positioning system L76K is a support multi-satellite system (GPS, BeiDou, GLONASS, QZSS), multi-system joint positioning and single system independent positioning, support AGNSS function, built-in low noise amplifier and surface filter, can provide users GNSS module with fast, accurate and high-performance positioning experience.
Compared with a single GPS system, the high-precision positioning multi-satellite system greatly increases the number of visible and usable satellites, improves positioning accuracy, and can achieve stable high-precision positioning even in complex urban environments. It supports the AGNSS function, which can greatly Reduce the time for the first positioning, built-in low-noise amplifier, can achieve high sensitivity, high-precision positioning and fast signal capture and tracking, even under weak signal conditions can also ensure a good positioning performance, built-in surface acoustic filter, can greatly The anti-interference ability of the module is enhanced, and the active antenna detection circuit and protection circuit are integrated inside to protect the module and the active antenna from damage.
The display uses a 1.54-inch electronic paper display with front light, 200x200 resolution 1.54 front LED E-paper, and it can be used in a dark environment.
Github link:
https://github.com/lyusupov/SoftRF/wiki/Badge-Edition
https://github.com/Xinyuan-LilyGO/SoftRF
Application scenarios:
IOT terminal controller
lora networking
Stem education product
DIY creation
GPS positioning
T-Echo Specifications:
- 1 .54 E-paper with front LED screen light
- 1.25 pitch battery holder
- 12. 5V input Type-C USB
- 10pin 0.4 pitch BTB socket can be used to expand functional modules