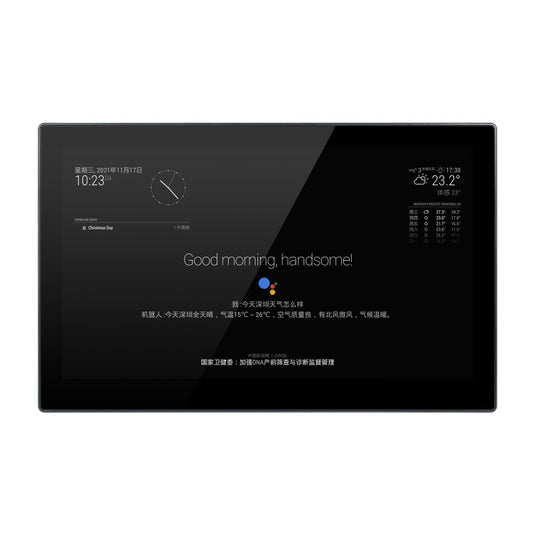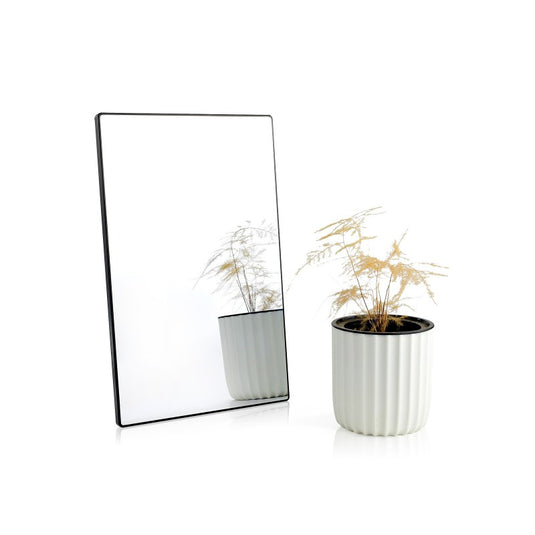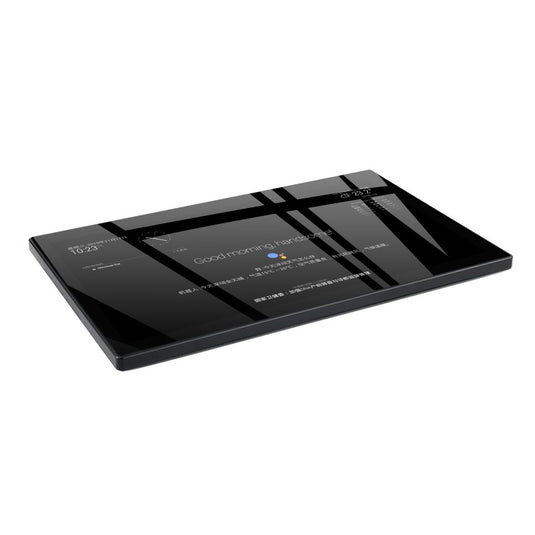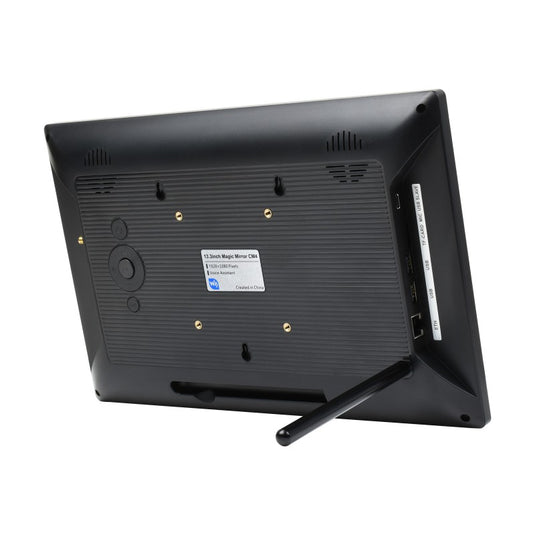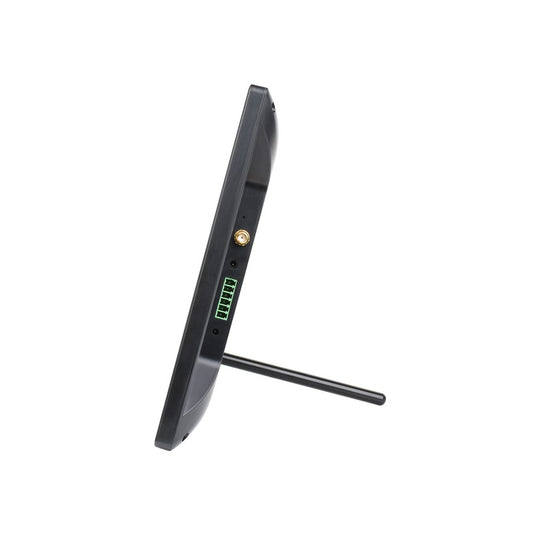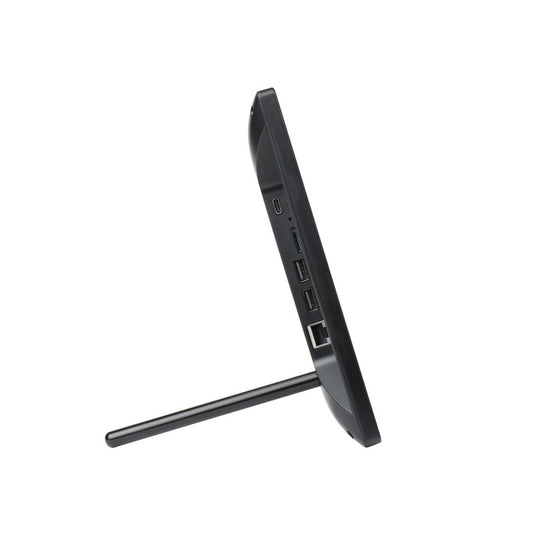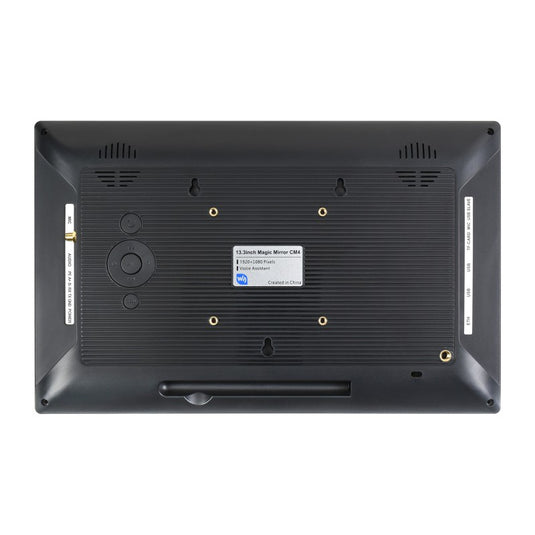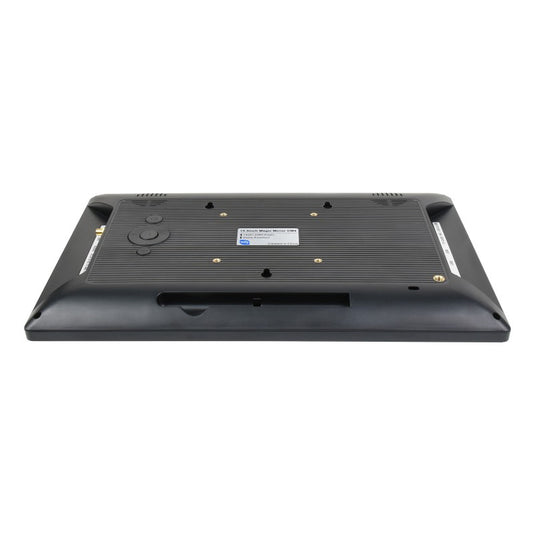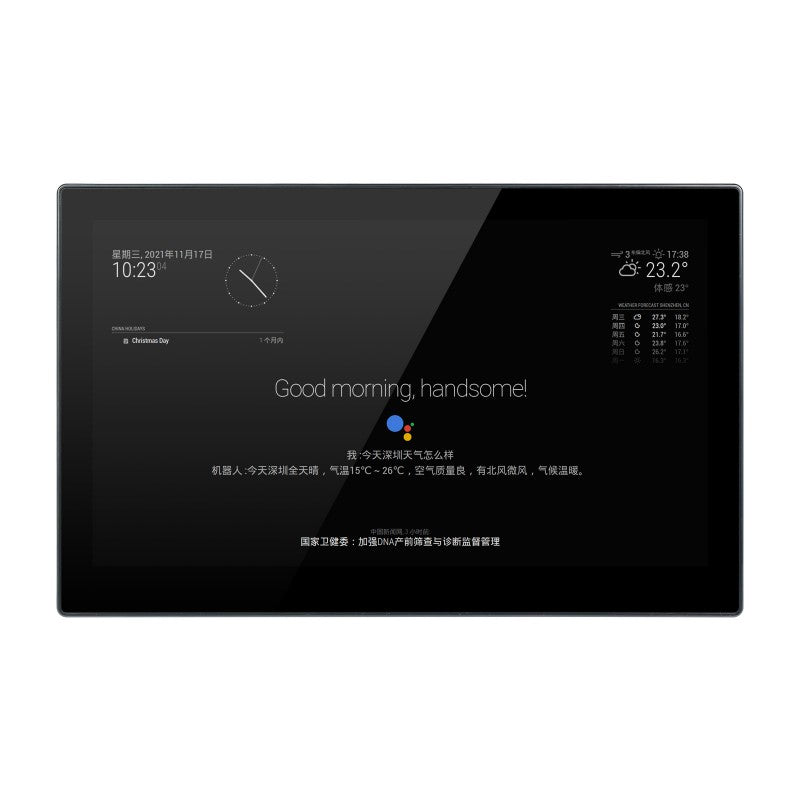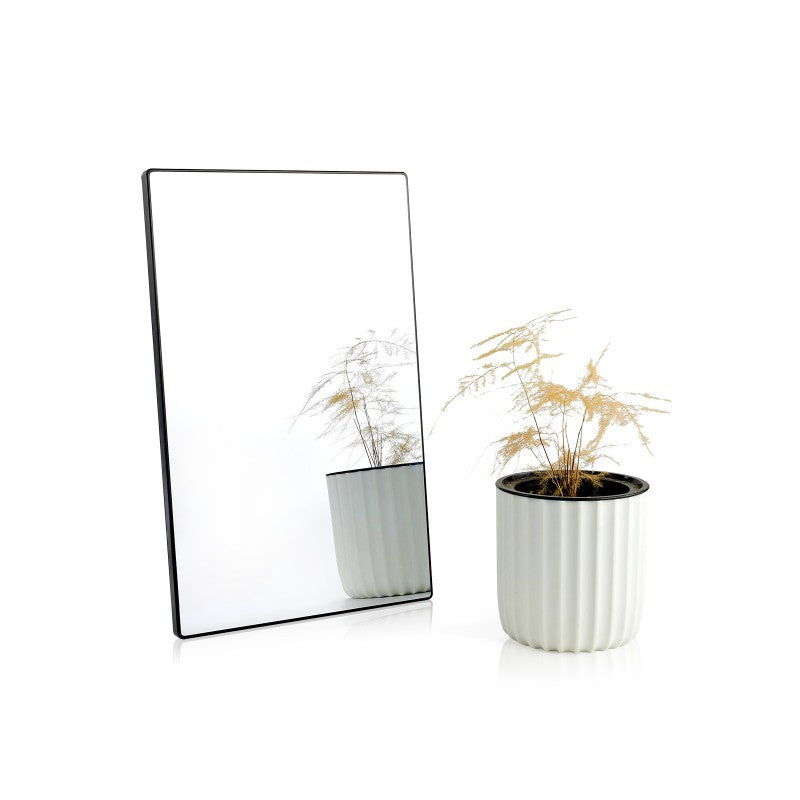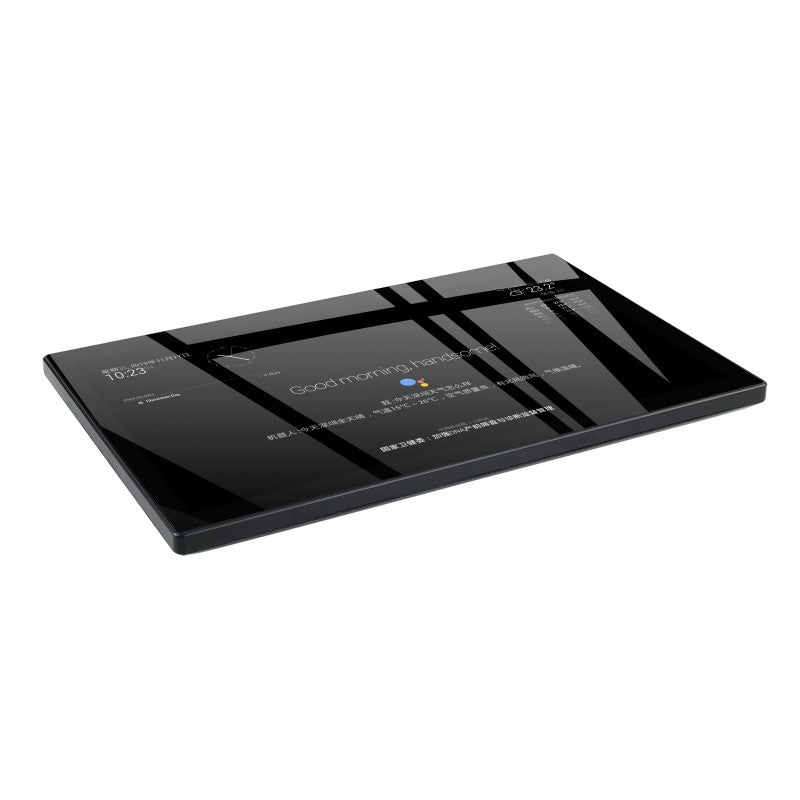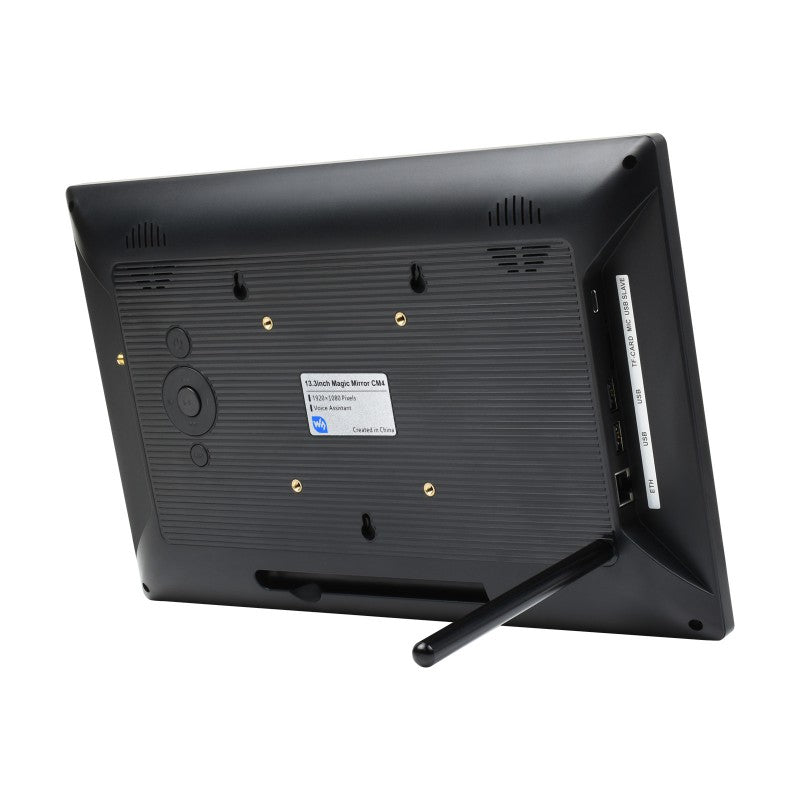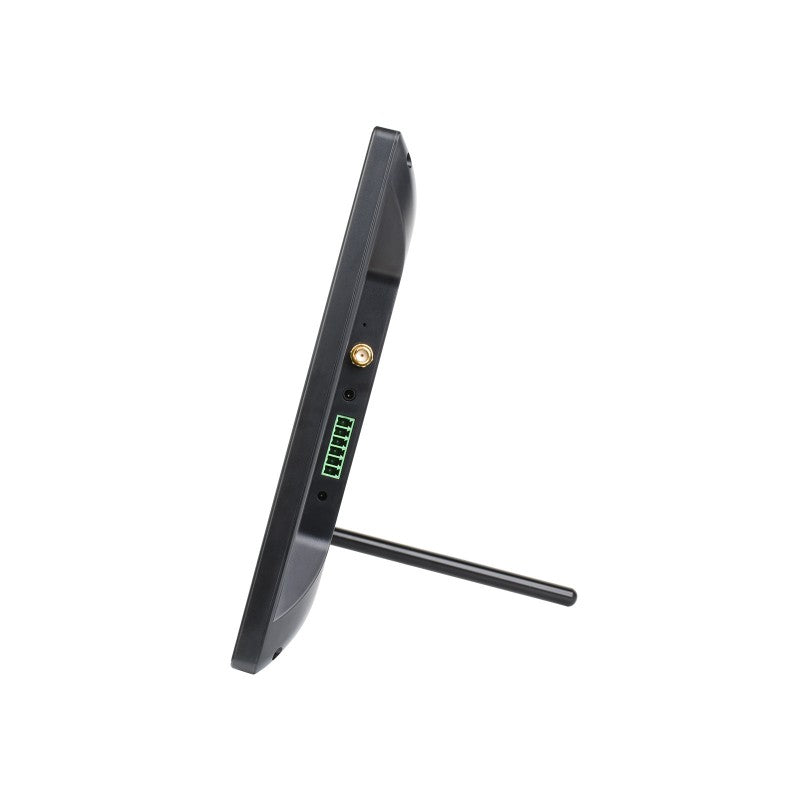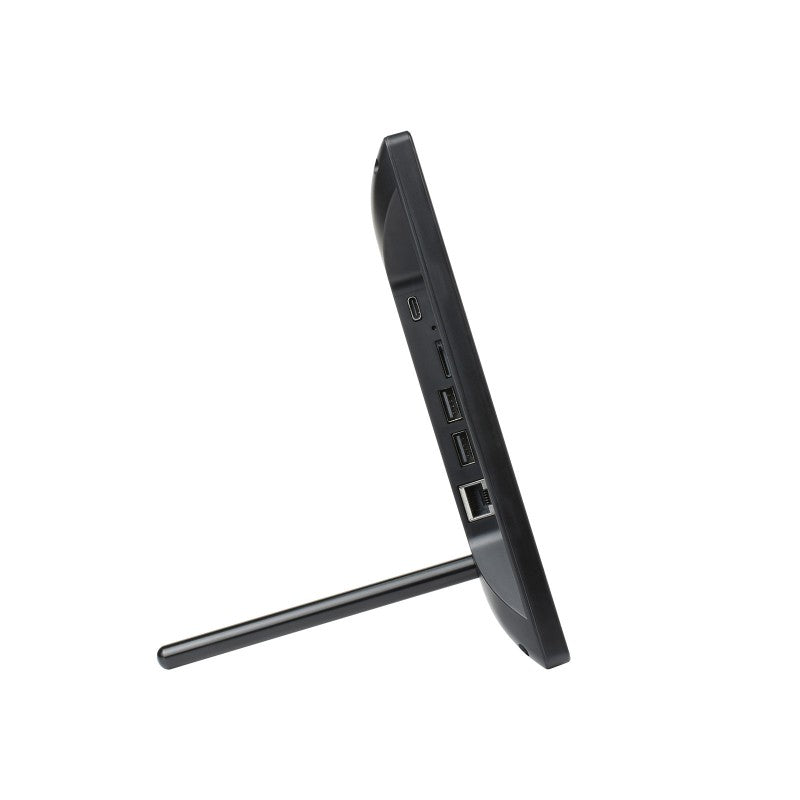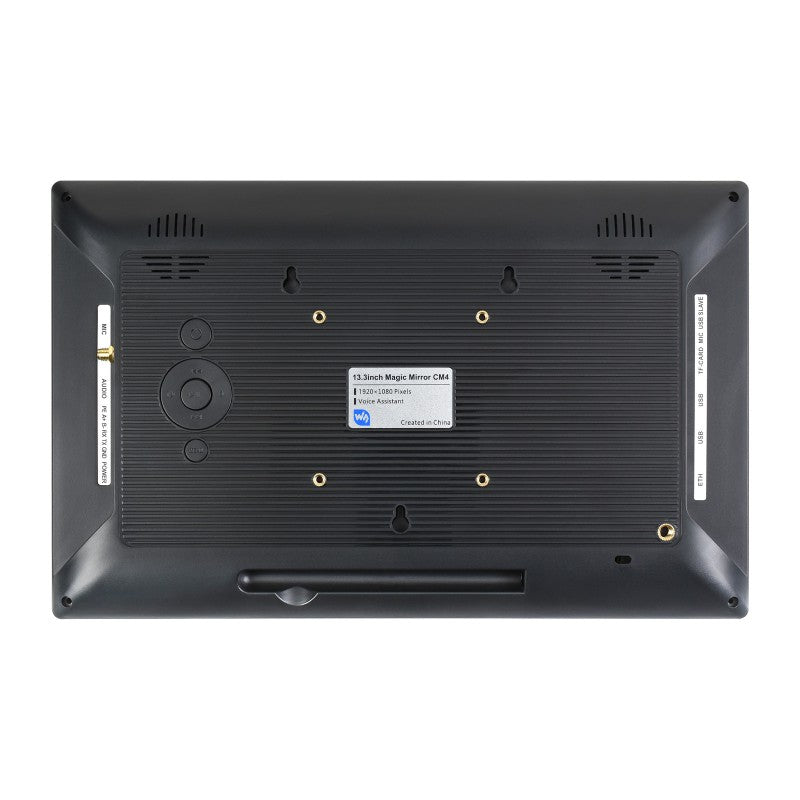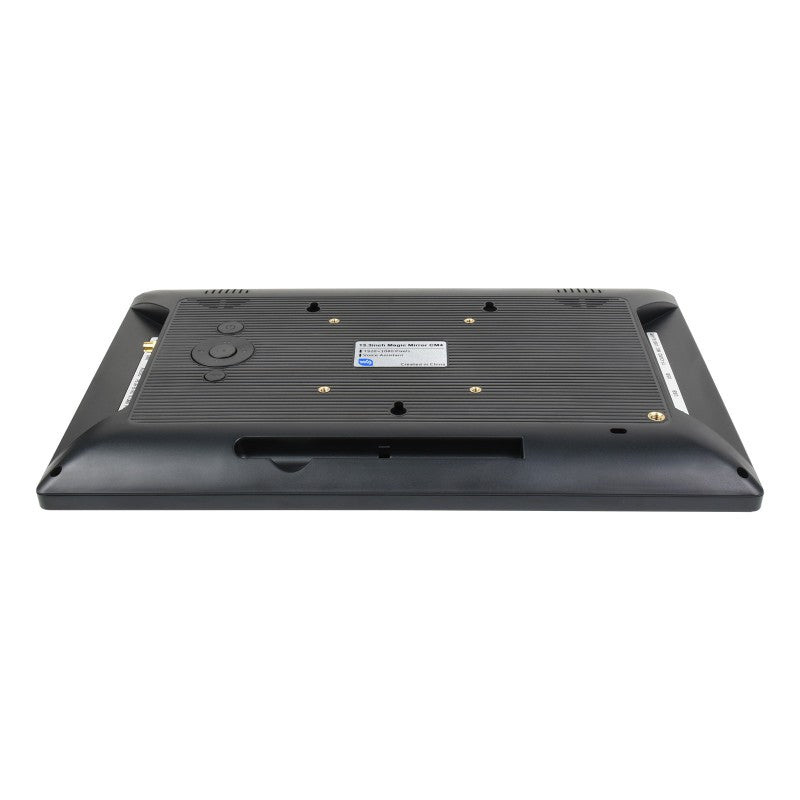 Mini-Computer Powered By Raspberry Pi CM4, 13.3inch HD Touch Screen, USB / ETH Ports
This is a 13.3inch magic mirror, a Mini-Computer that is powered by the Raspberry Pi CM4. This display uses 13.3inch IPS display panel and a 10-points capacitive touch panel. This magic mirror can show news, weather, and more user-defined content.
Features:
Embedded Raspberry Pi CM4, 64-bit 1.5GHz Quad-core, dual-band WIFI, Bluetooth5.0.
IPS display, 1920 x 1080 HD resolution.
One-way mirror, can display news, weather and time.
Toughened glass capacitive touch panel, 6H hardness, supports up to 10-points touch.
Embedded ferrite Hi-Fi speaker.
Embedded microphone and speaker, adopts Snowboy Hotword detection engine.
75 x 75mm spacing mounting holes (M4 screw hole) for wall mounting.
Comes with a 75° tilt angle stand.
Package Contains:
1x 13.3inch Magic Mirror C4
1x Back stand
1x 2.4G/5G WiFi antenna

1x OPTIONS

 

12V 1A power supply
1x Screwdriver
Compute Module 4 core module & accessories

1x CM4 Module
1x 16GB Micro SD card
1x Card reader
Resources:
Package Includes
Magic Mirror Kit With 4GB RAM CM4
Powerful Controller: Raspberry Pi CM4
Not Just A Simple Display, With Powerful Raspberry Pi CM4 Inside
Read News On The One-Way Mirror
Other Than A Normal Mirror, This Magic Mirror Will Show You News, Weather, Time, And More User-Defined Content
Talk To Me
Embedded Microphone And Speaker, Adopts Snowboy Hotword Detection Engine
Google Assistant For English
Transform To Mini-Computer In One Second
Just Connect Mouse And Keyboard, Now I'm A Raspberry Pi Mini-Computer
 Landscape Or Portrait
Display Orientation Is Changeable By Easy Configuration
10-Points Touch Screen
Up To 10-Points Capacitive Touch, Combined With The One-Way Toughened Glass Panel
* the actual touch points depends on the software system
Dual Track Hi-Fi Speaker
Embedded Dual Track Ferrite Hi-Fi Speaker, Enjoy The Nice Sound Quality, Also A 3.5mm Headphone Jack

Appearance And Dimensions