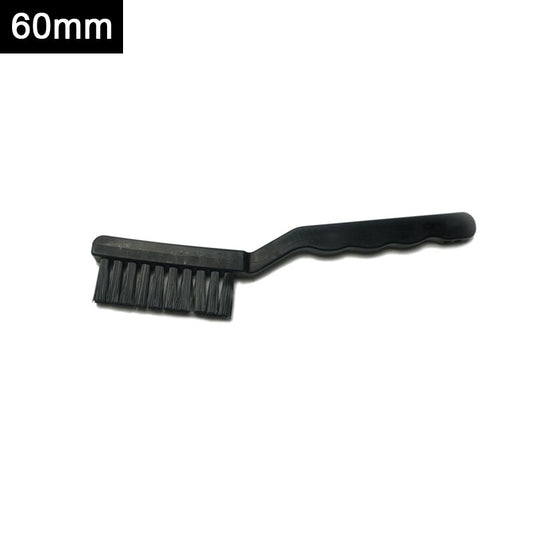 Black hard material - anti-static (ESD) brush for industrial board cleaning and dusting. 
These Anti-static Brush removes dirt on PCB or other sensitive components, and discharges the static electricity to the ground. 
Brushes minimize static charge generation and dissipate ESD charges to ground when held by grounded personnel, dissipative polypropylene black handles are able to remove charges.
Specification:
Material: Plastic, Synthetic fiber

Color: Black

Size: 60mm

Characteristics: no dust, high temperature resistance, sweeping off the surface of PCB board and sensitive devices, and the generated static electricity is discharged to the earth, suitable for cleaning, cleaning and packaging.