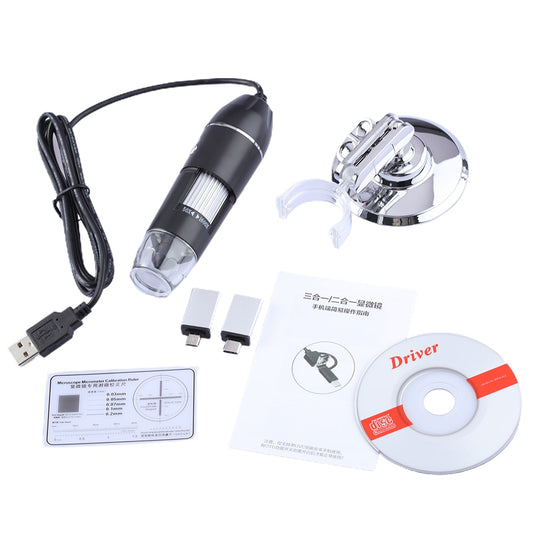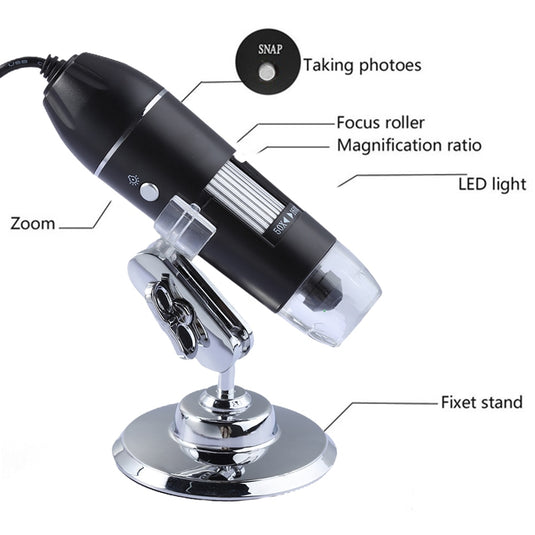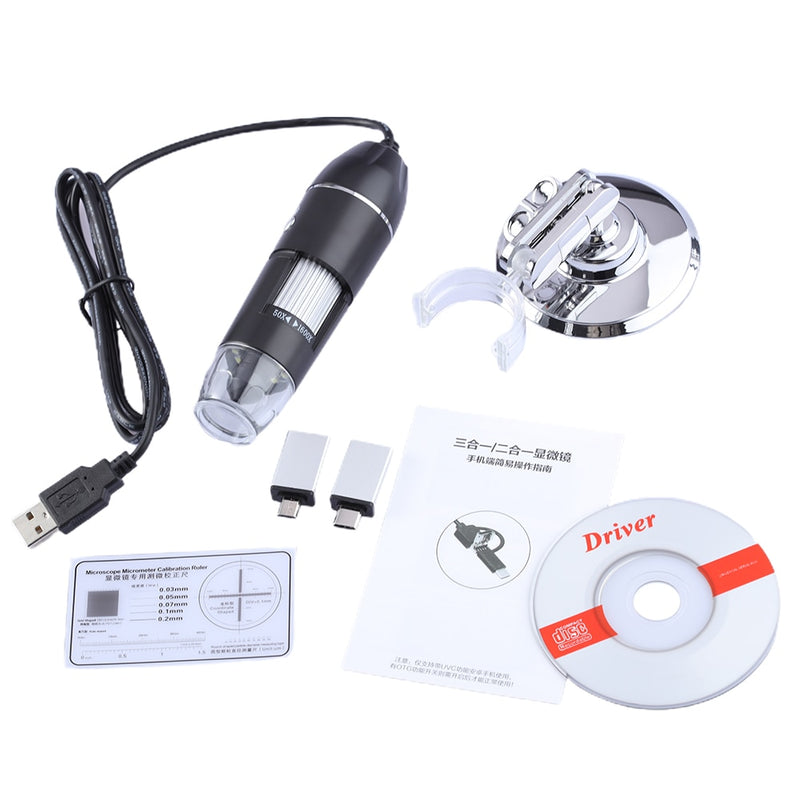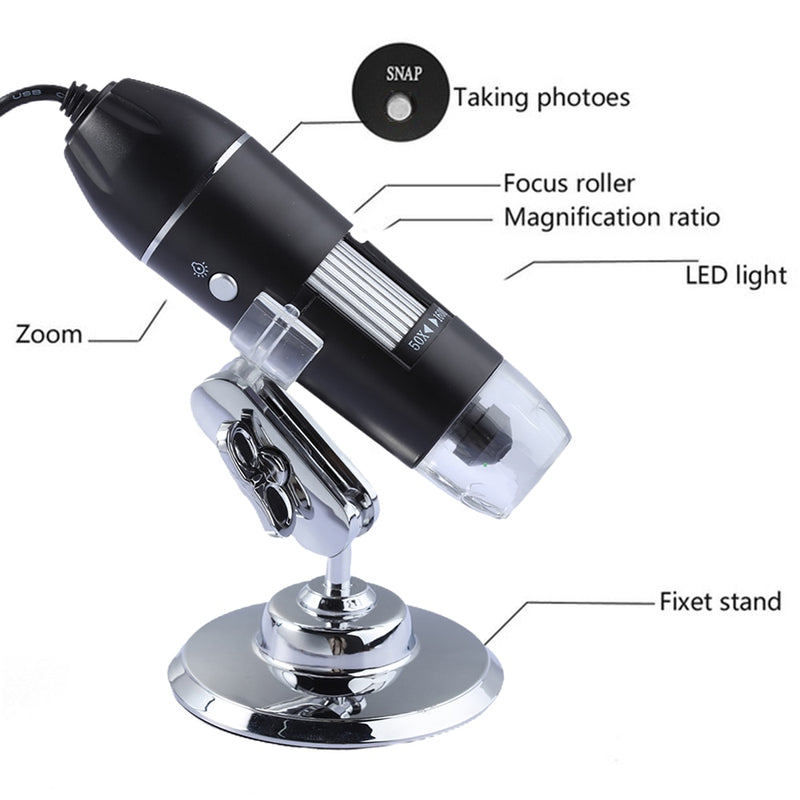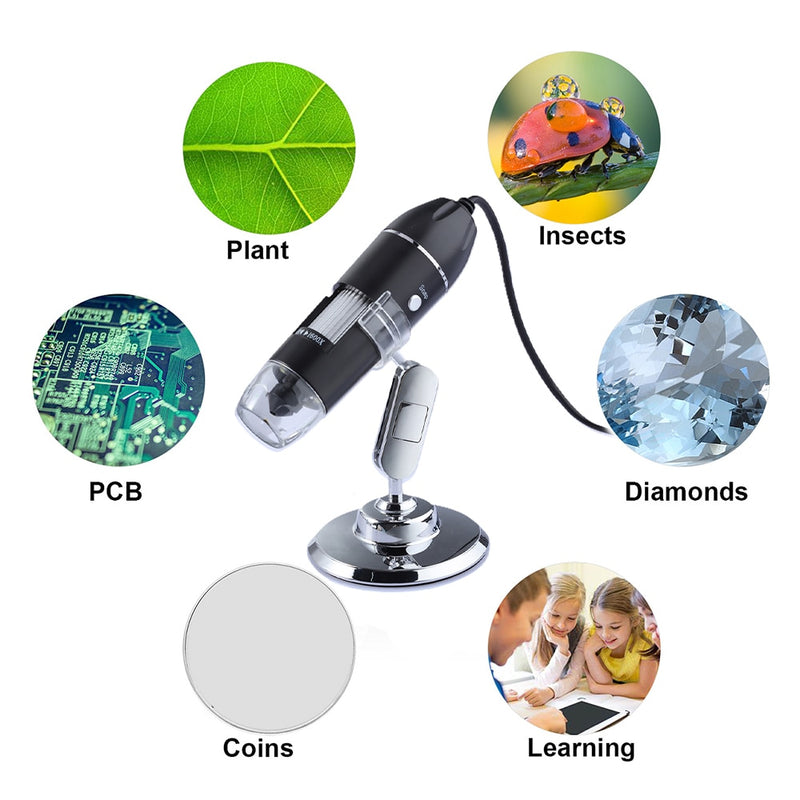 High Quality Pocket Microscope with premium anti-skid handle, comfortable and durable. This portable microscope is a perfect learning tool for kids to explore the micro world, and equally suitable for the electronics industry to magnify and debug a PCB or make microscopic observations.

The microscope is made up of high-quality IC and electronic components, with clear image quality, low power consumption, high-resolution, and a 500x magnification.
 
Universal rotating base: Support horizontal and vertical 360° full field of view without dead angle observation, and the bottom is anti-skid.

Three-in-one connection port: supports multiple functions and multiple choices of USB MICRO TYPE-C.

Package includes:

1x Microscope
1 x Metal stand
1 x Charging Cable