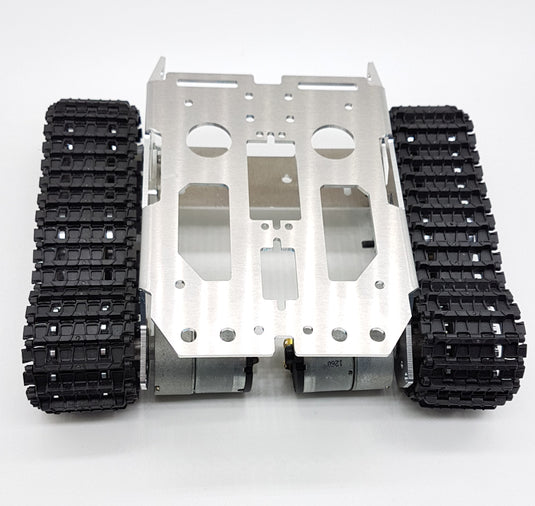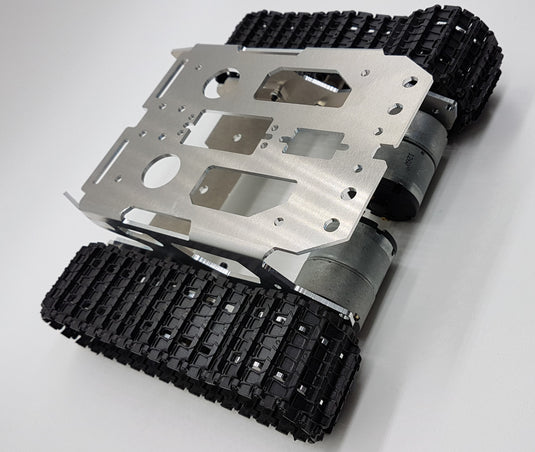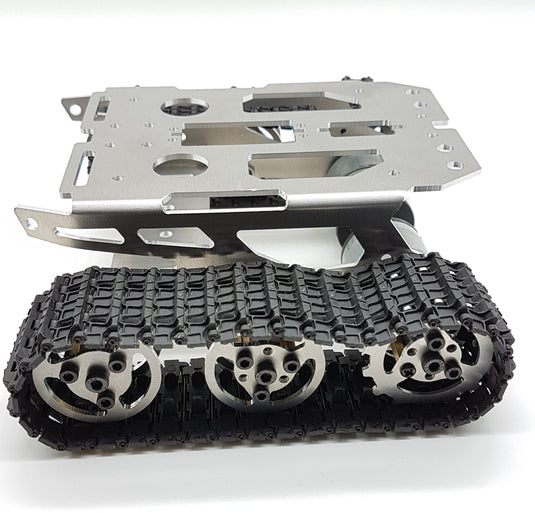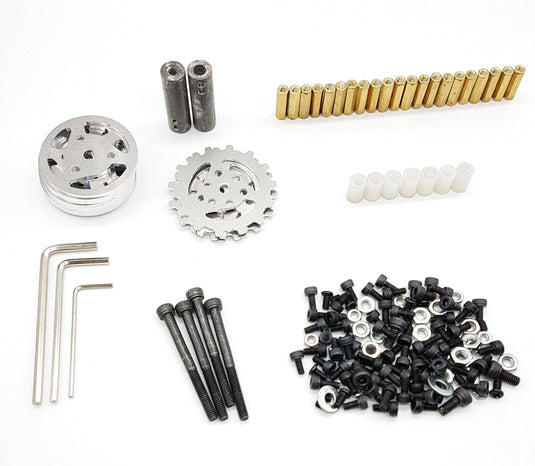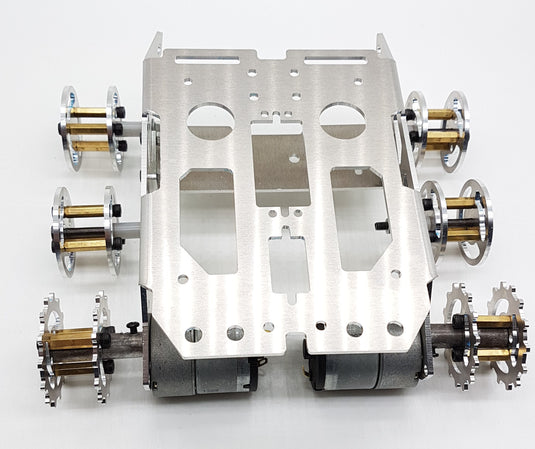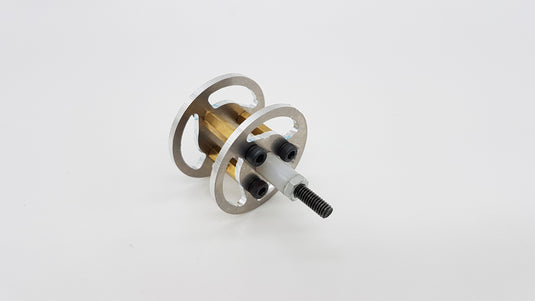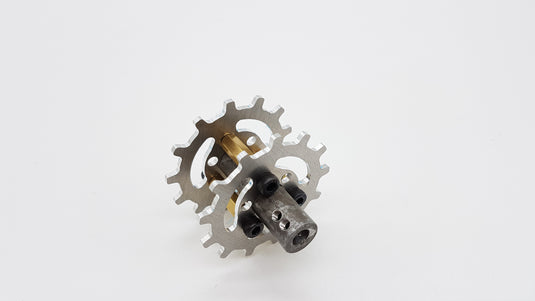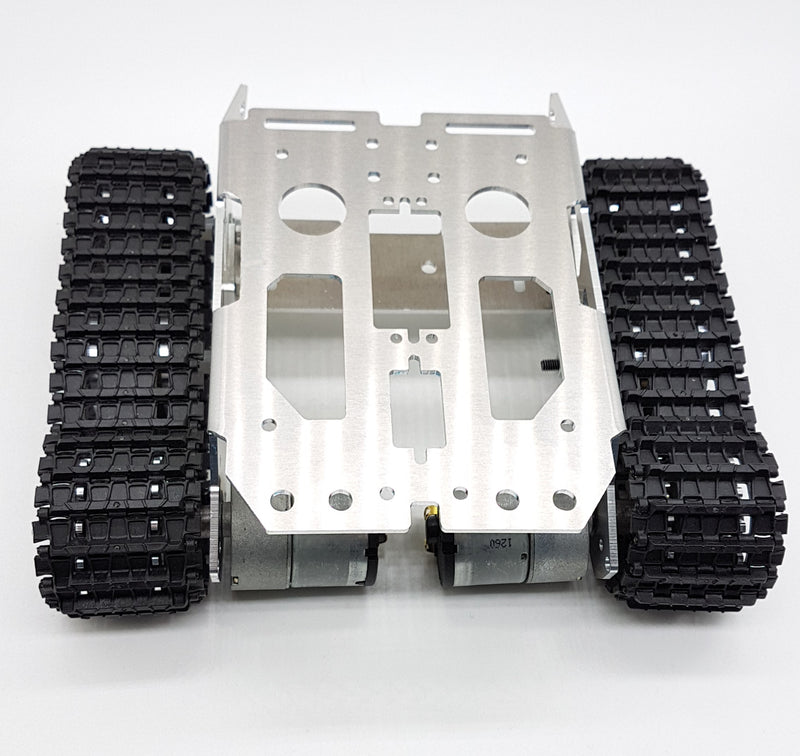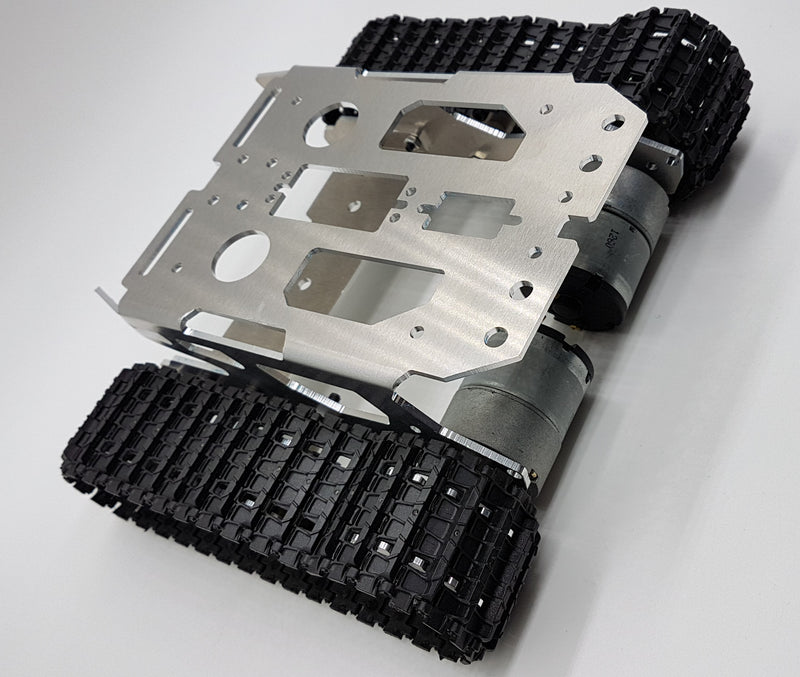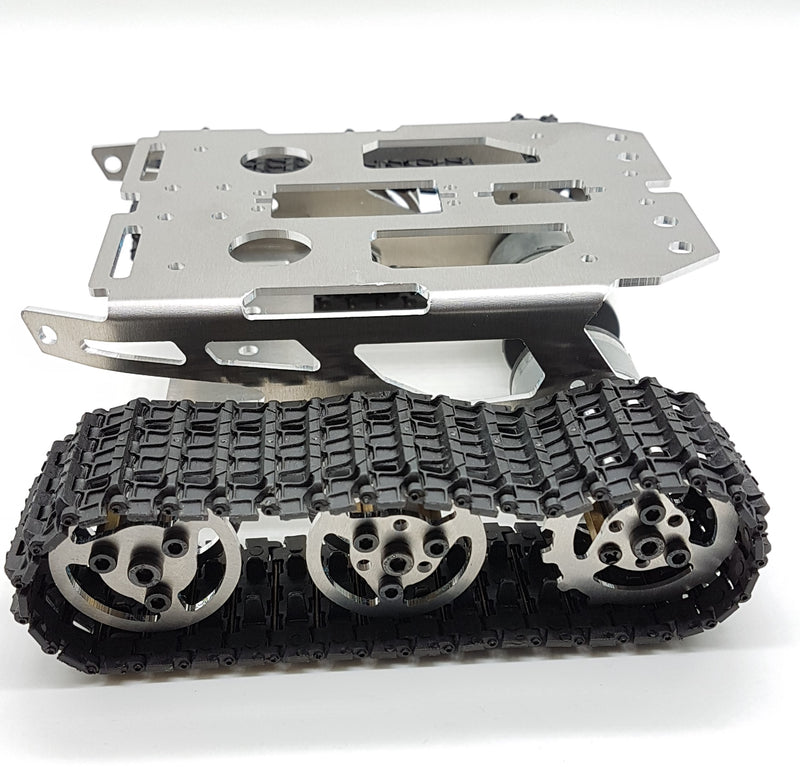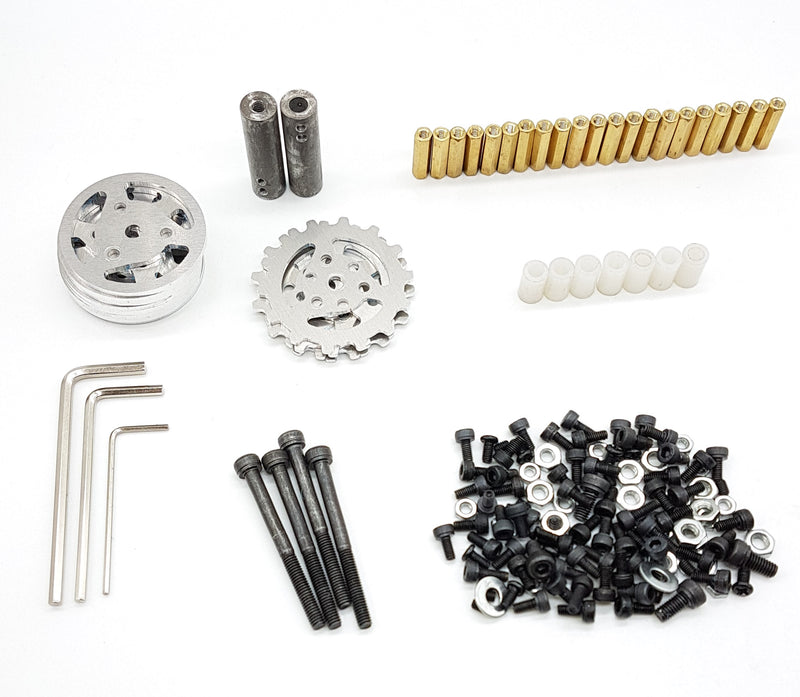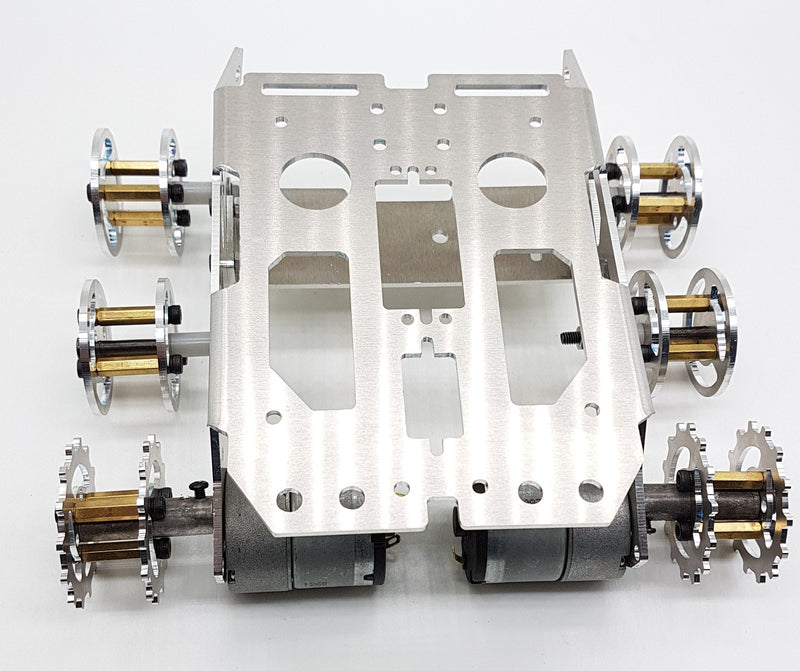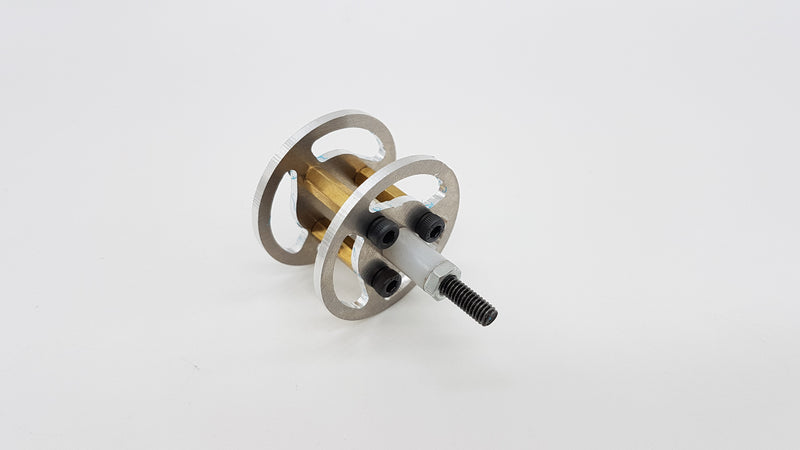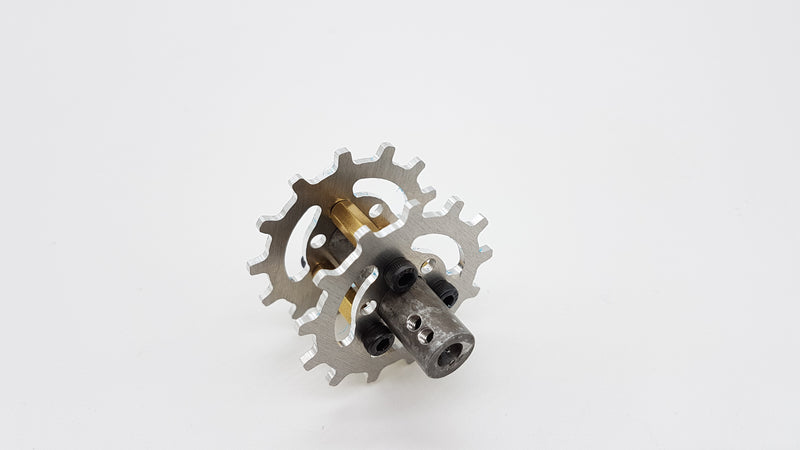 This light weight, Aluminium Tank Track Chassis is a novel design that comes with two powerful motors for driving your robot.
Body and wheels are made of metal
Structure is solidly built and quiet stable
33mm Motors can operate at 6V (170 RPM) or 12V (350 RPM)
Tons of mounting holes & slots!
Three servo holes are provided on the chassis
Wont crack or break if it falls down the stairs (it happens)
Size: 156mm X 105mm X 45mm (L X W X H)

.