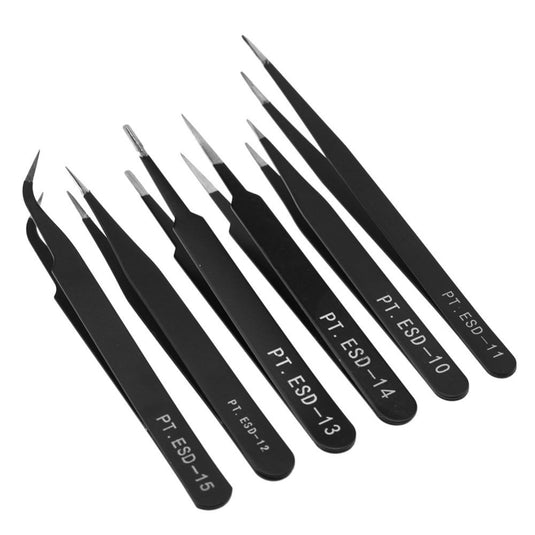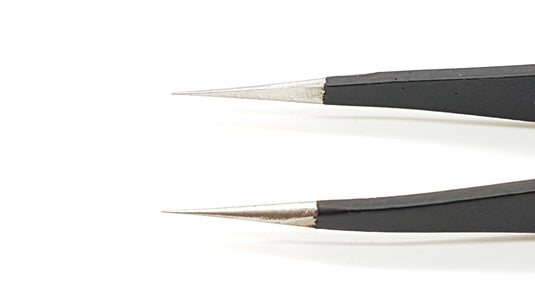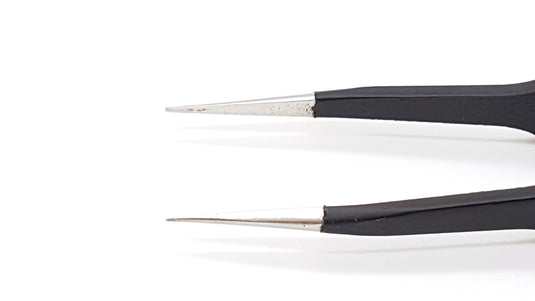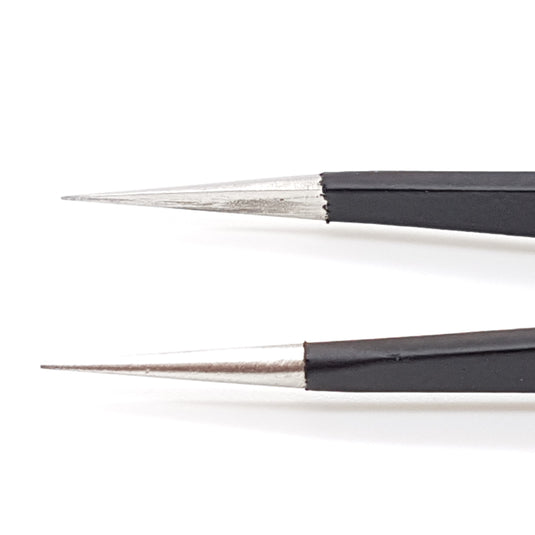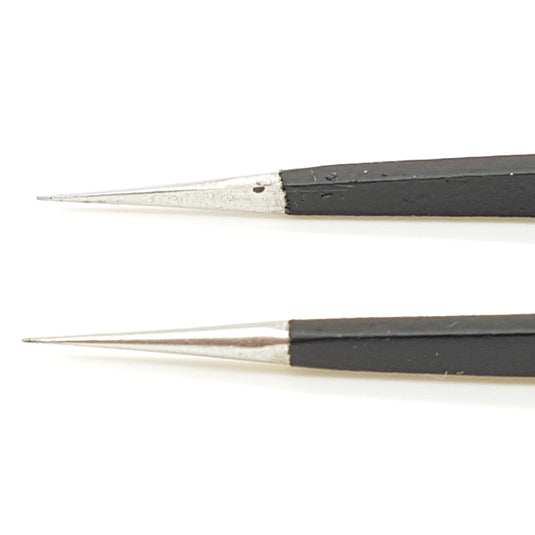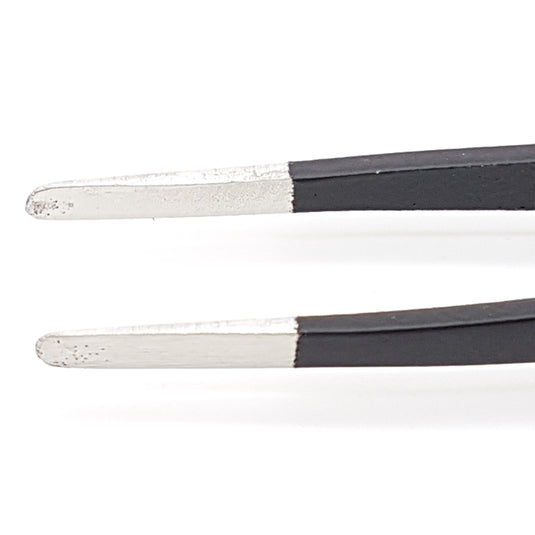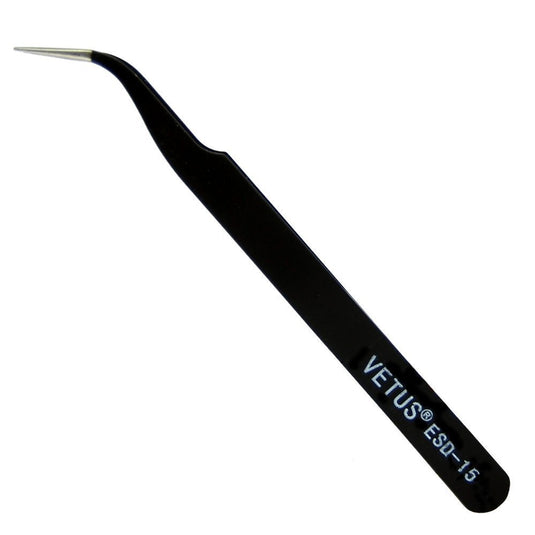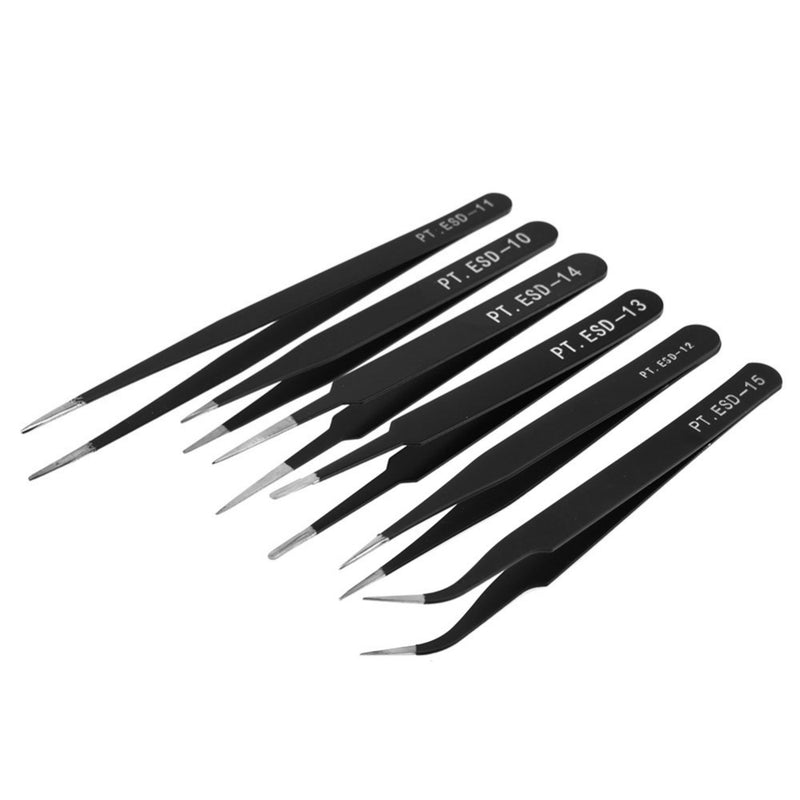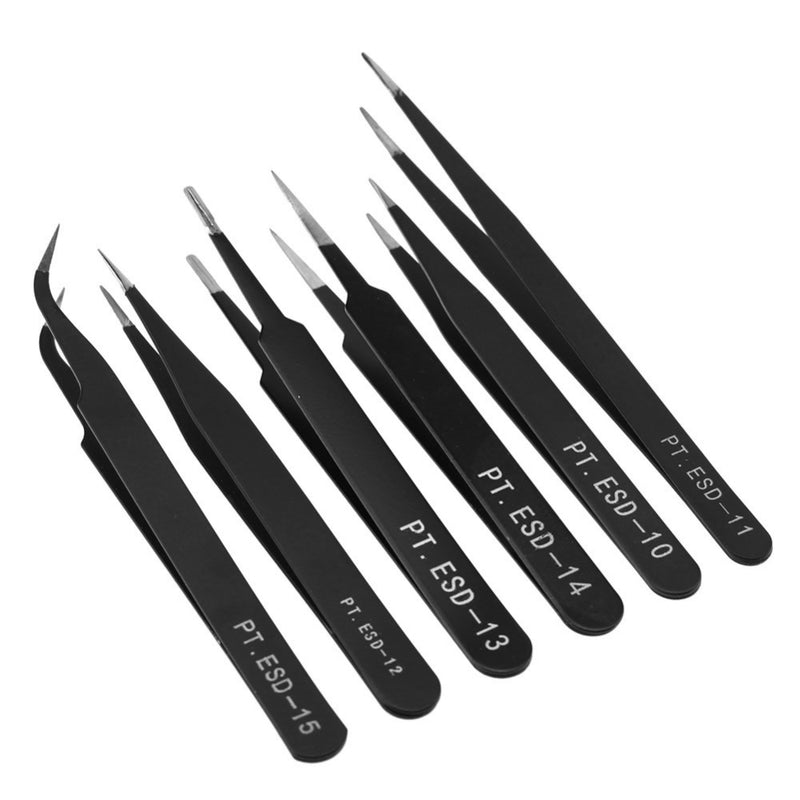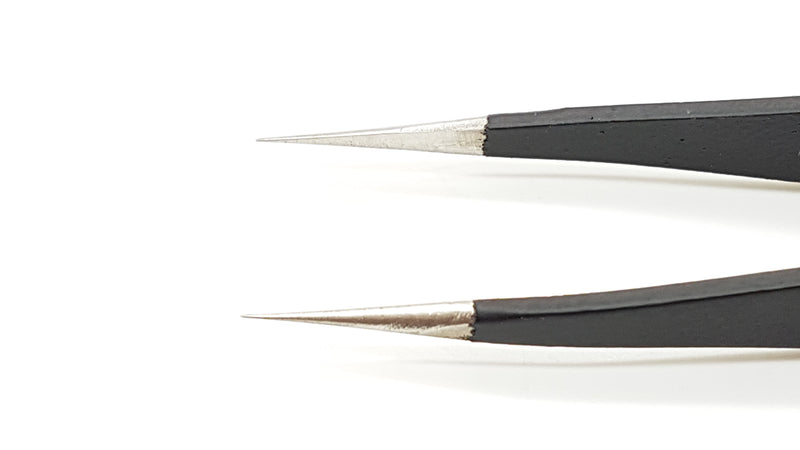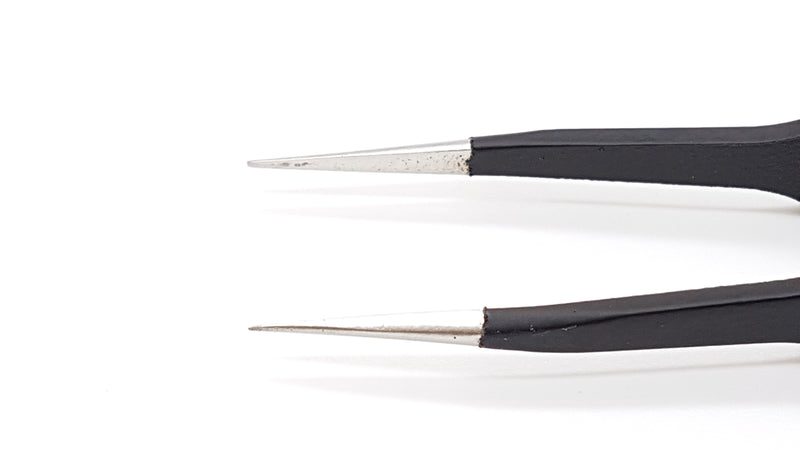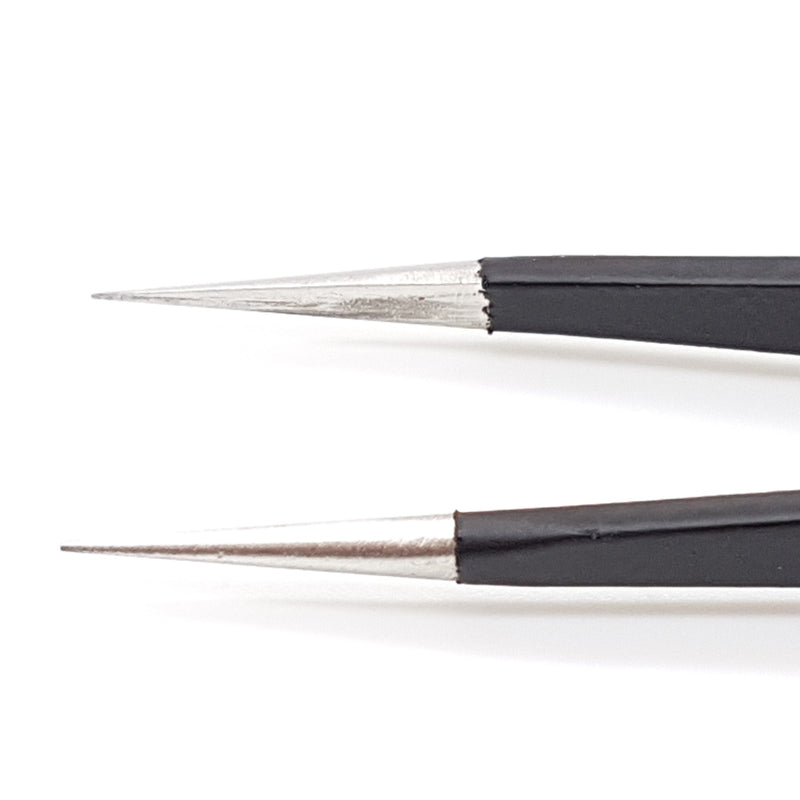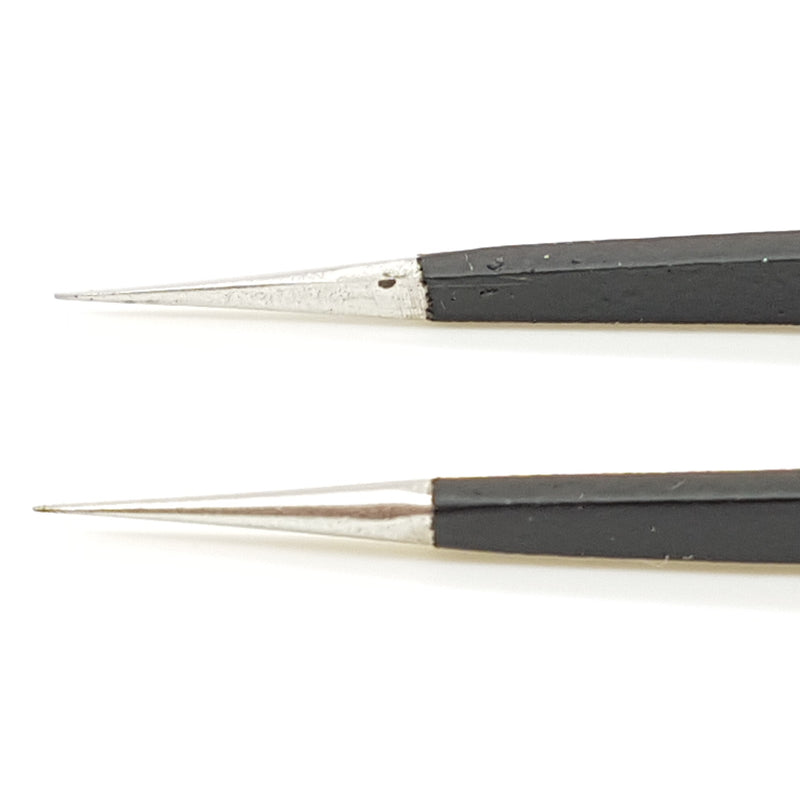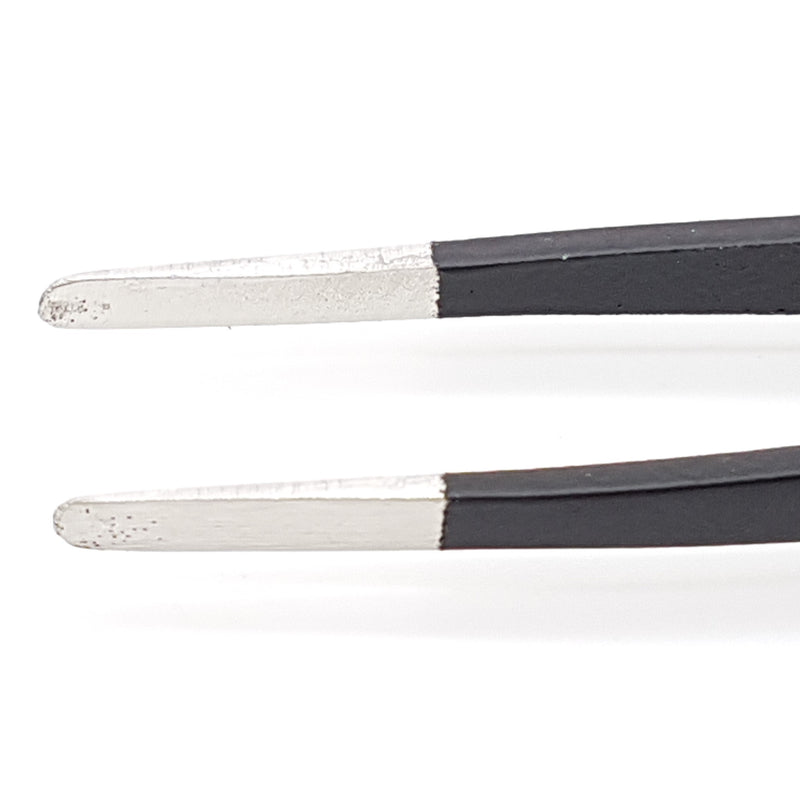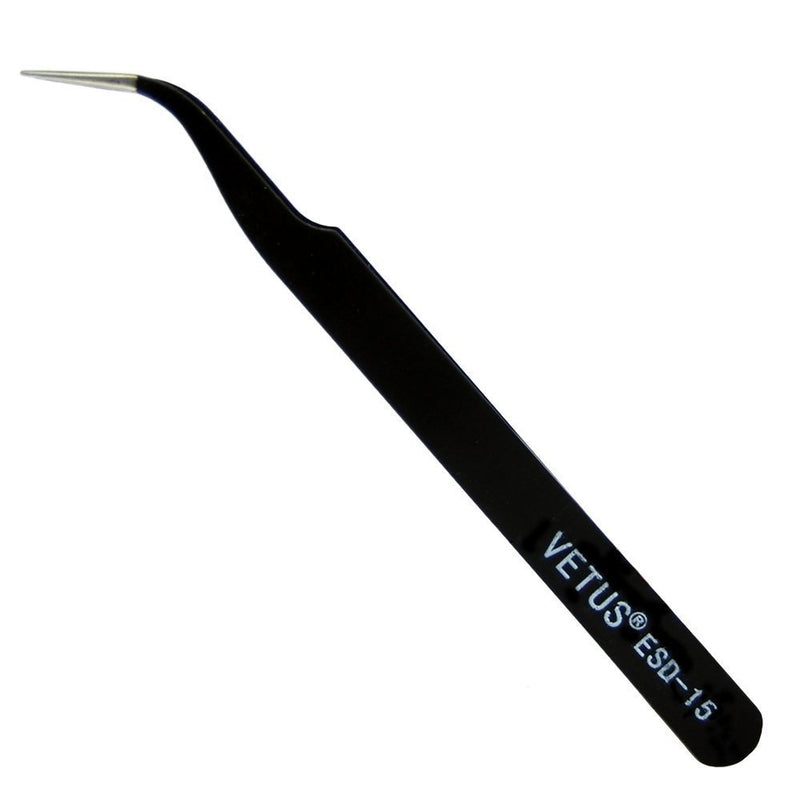 These are nice, solid straight tweezers. They have a very fine tip that allows you to pick up very small parts with precision.
This is a great tool to have if you're working with surface mount components or anything with very small parts. The ESD-safe coating will also help prevent electro-static damage to sensitive electronic components. 
Product Features:
Resistive ESD coating helps protect electronics from static damage.
Durable stainless steel material, resistant to most acids and other corrosive agents.
Precision machined for exact alignment and a perfect grip at the tips.
Excellent for electronics, jewelry and other fine crafts, medical and laboratory work, cosmetic hair removal, and much more.
Color: Black
Material: Stainless Steel
Specifications
Tutorial
Nice product
Very good quality. Came in antistatic esd proof package.