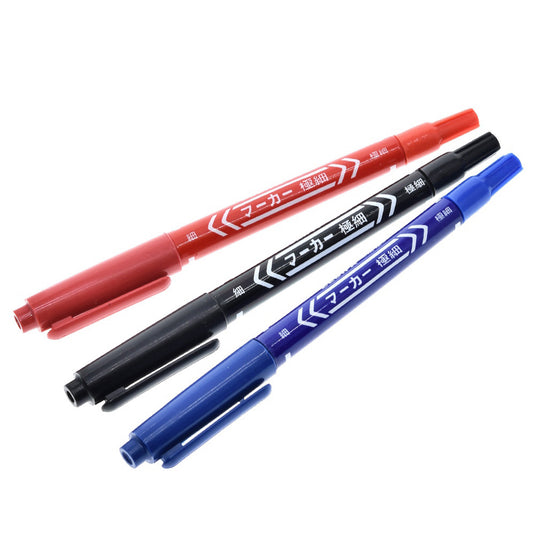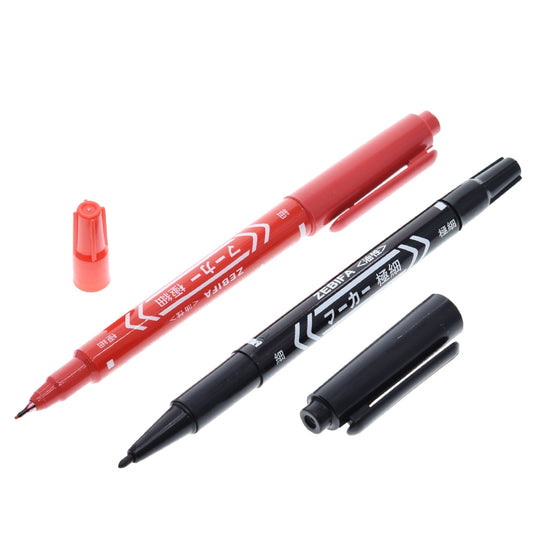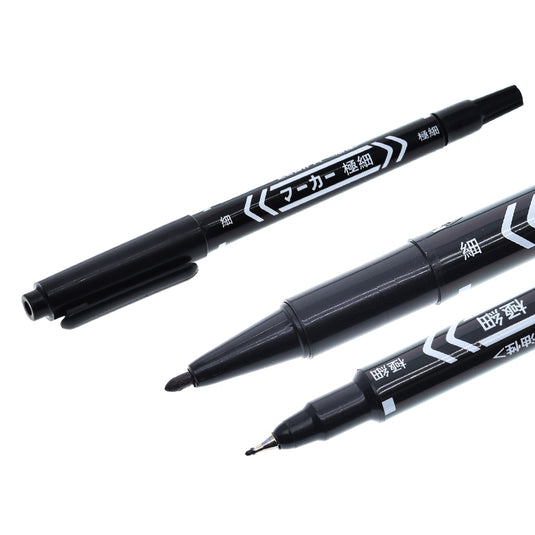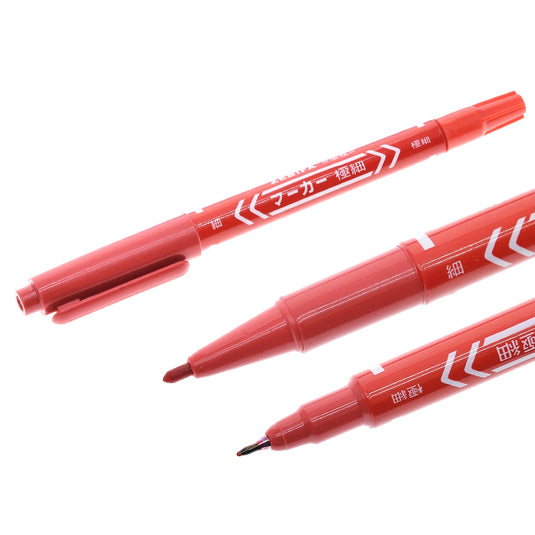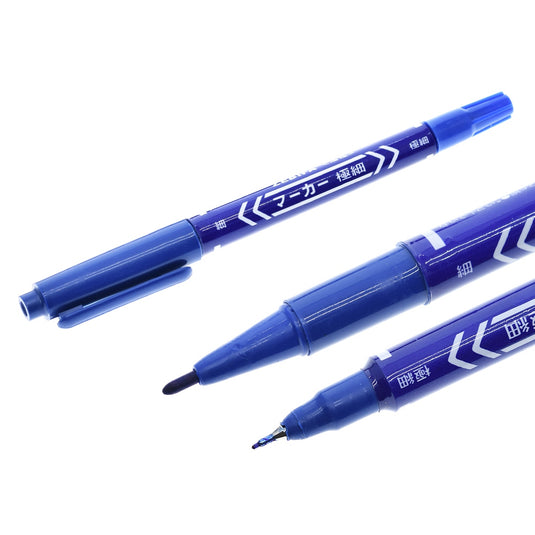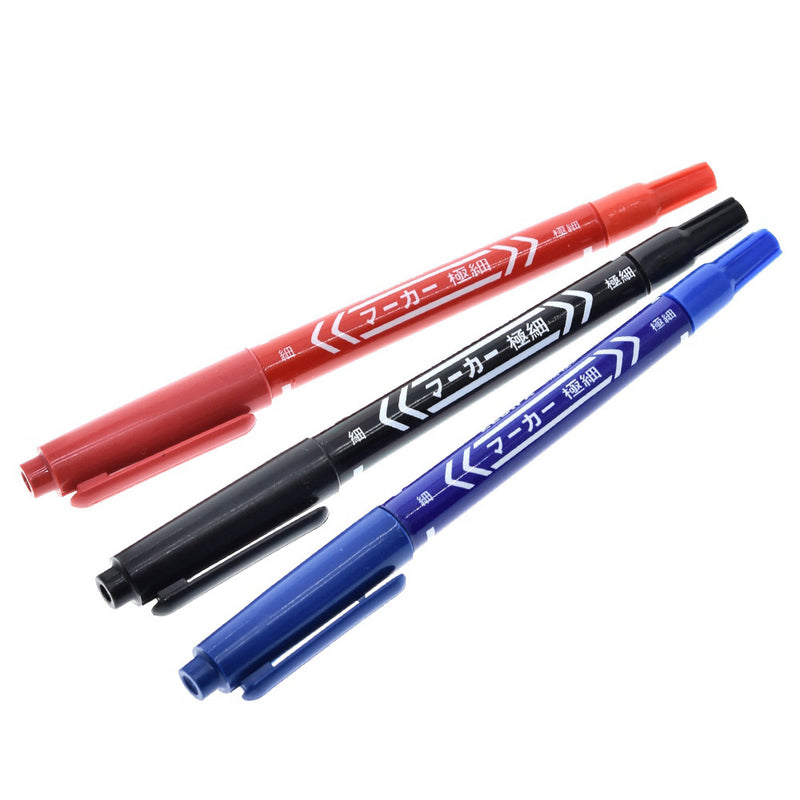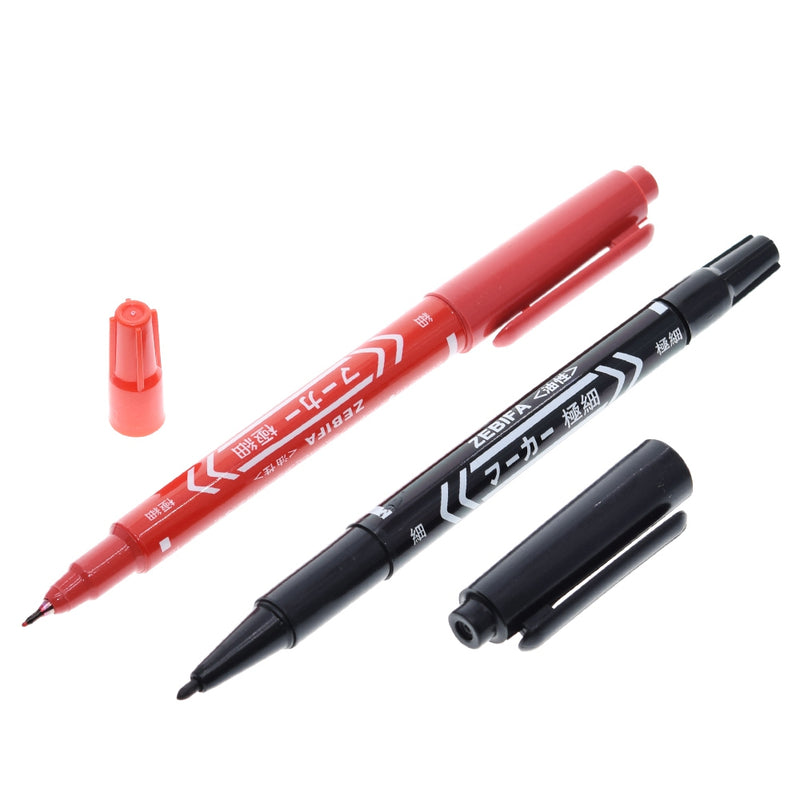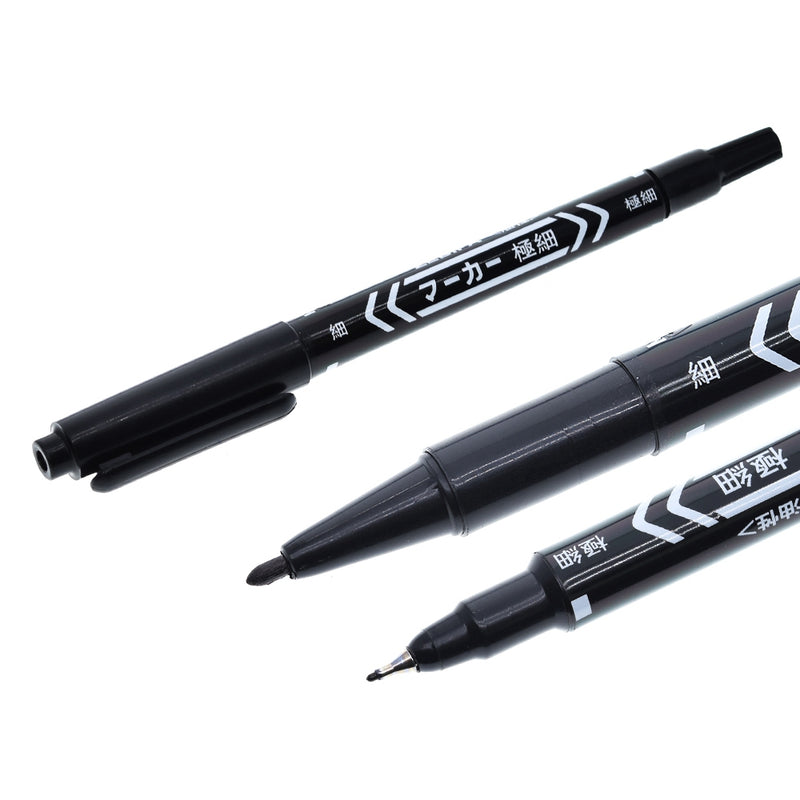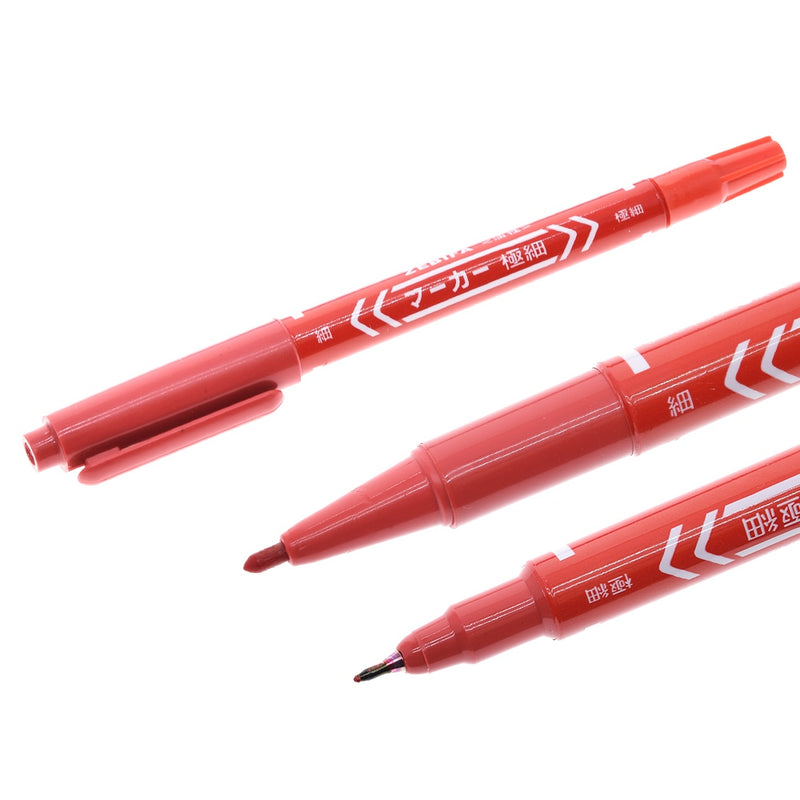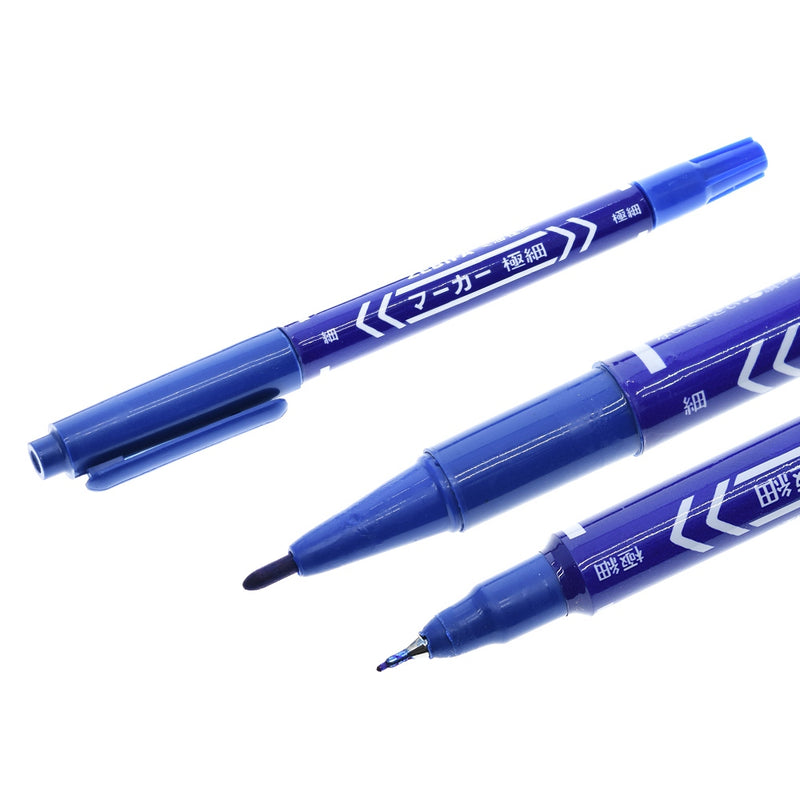 An anti-Etching PCB Maker lets you hand draw the circuit so after the etching, the underlying copper is not lost to the chemical. Fast and easy hack for prototype boards.
Colors: Blue/Red/Black
It is etch-resistant, but ink flow is very bad
Yes, it serves it purpose really well. This is the only 0.5mm marker I found which can survive the etching process using Muriatic acid + peroxide.
Bad part - The super fine end (0.5mm) works, but it goes dry every few seconds. So, I have to draw 2 lines on copper board and then squiggle it on paper to make sure it has good ink flow. If it doesn't have flow, your lines will suffer and you have to rub on it multiple times, giving you a bad result. Using it at perfect 90 degree angle helps. The fine end (1.2mm) almost doesn't give out any ink and is bone dry. I think they were stored for a long time and so have become quite dry.
Anti Etching PCB Ink Marker
Worked beautifully.
The product photos show a group of three pens. One is likely to be misled that one gets three pens for Rs.40/- but one gets only one pen for Rs.40/-. The thing that sucks is that the pen costs Rs. 40/- but shipping costs Rs 90/-. So while ordering this pen, order as many other parts/components you will need to spread out the shipping on a large number of components.
Works well
Have developed pcb using this marker works well fullfill my needs. Great!!
Looking forward to shop more from ThinkRobotics.