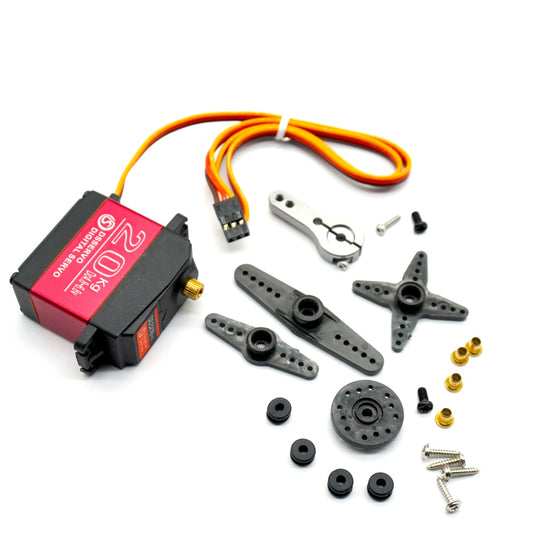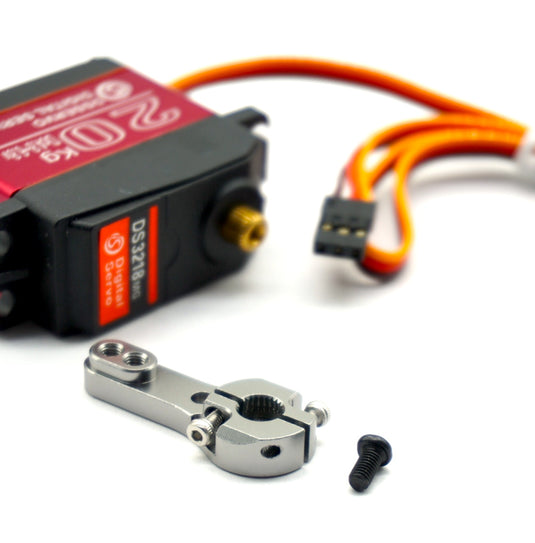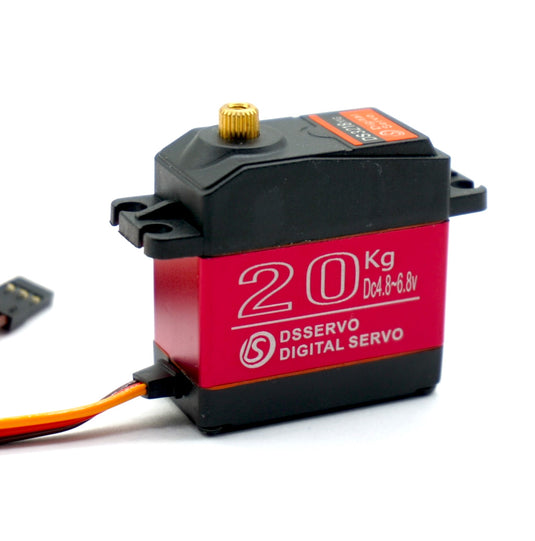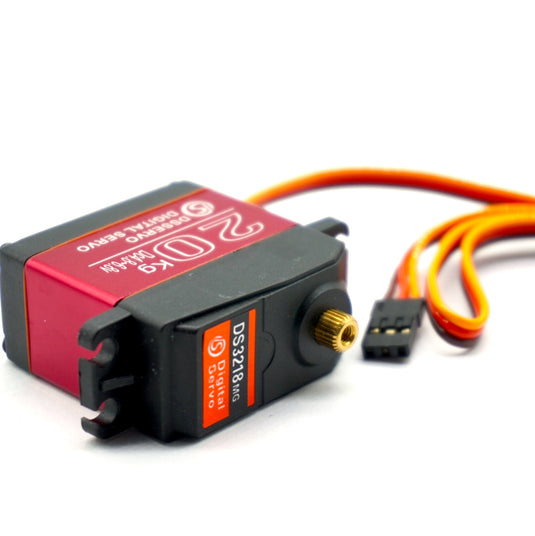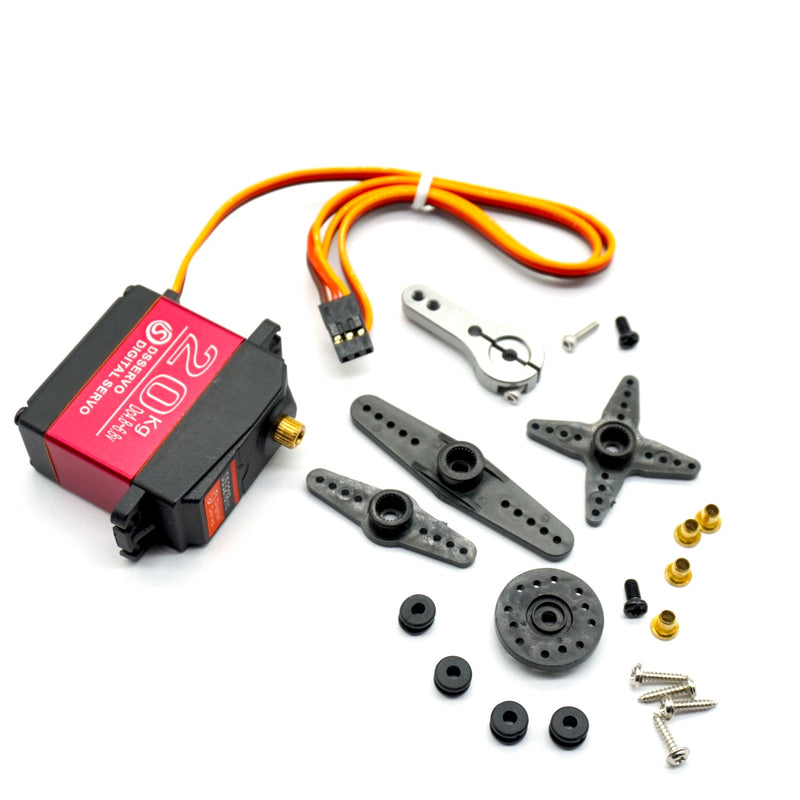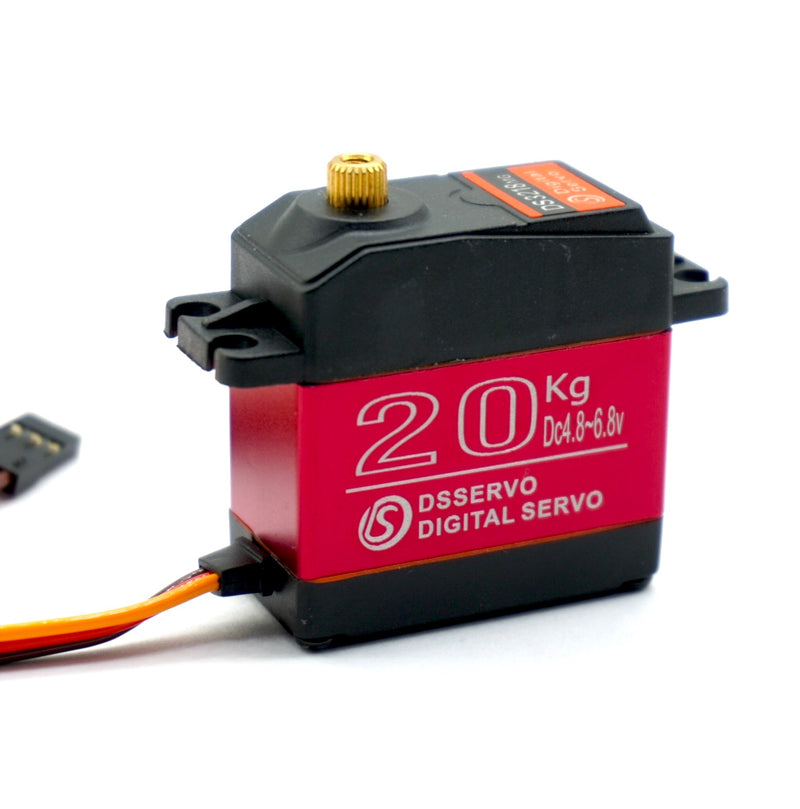 The DS3218 is a large torque digital servo with precision potentiometers, offering stable, low noise operation. It is IP66 waterproof ideal for operations under water splash. These are built with high-precision metal gears with hard anodizing, CNC aluminium middle Shell, and dual ball bearings.
Features:

High performance digital standard servo
High-precision metal gears with hard anodizing
CNC aluminium middle Shell
Dual ball bearings
Operating Voltage: 4.8 ~ 6.8 DC Volts
Dead brand: 3μs
Weight: 60 g (2.12 oz)
Motor Type: DC Motor
Gear Type: Copper & Aluminum
Working frequence: 50-333Hz
Operating travel:180°(PWM 500-2500μs) 
OR 270°(PWM 500-2500μs)
Size: 40 x 20 x 40.5 mm ( 1.58 x 0.79 x 1.60 in)

Package Included:

1x Digital Servo
1x 25T Adjustable metal servo arm
Highly recommended!
The DSServo DS3218 20KG offers exceptional quality and top-notch finishing that is hard to match. The metal gears and robust casing speak volumes about its durability. The torque is incredible, making it ideal for a variety of applications from robotics to RC cars. I've seen some YouTube videos claiming it's not a digital servo, but I can't confirm this. However, its performance has been consistently outstanding in my experience, digital or not. Overall, a reliable, high-performing servo that definitely warrants its price point. Highly recommended!