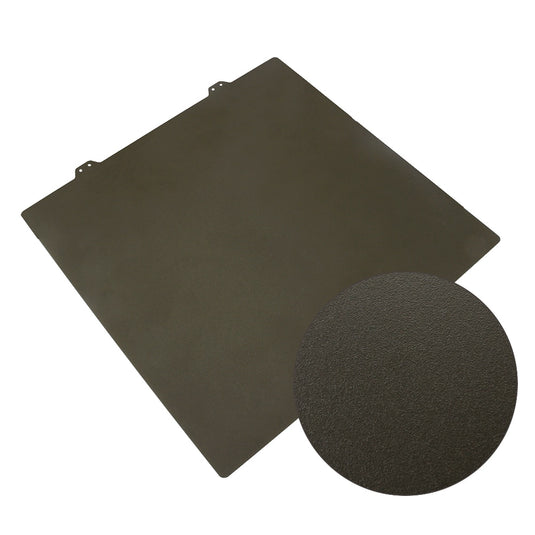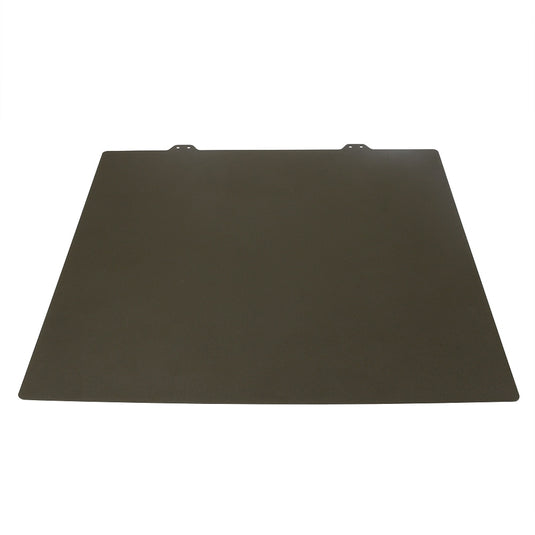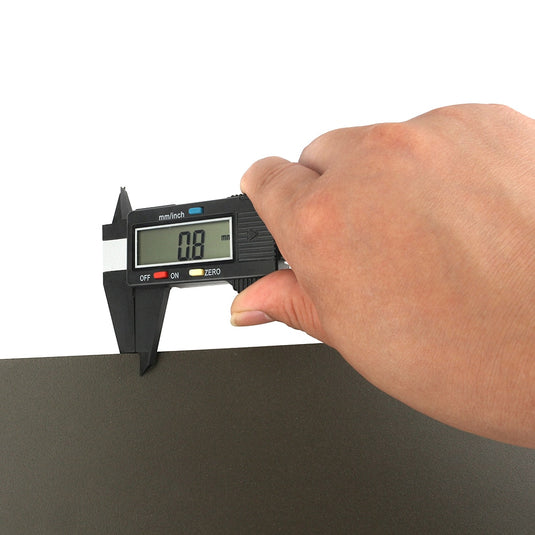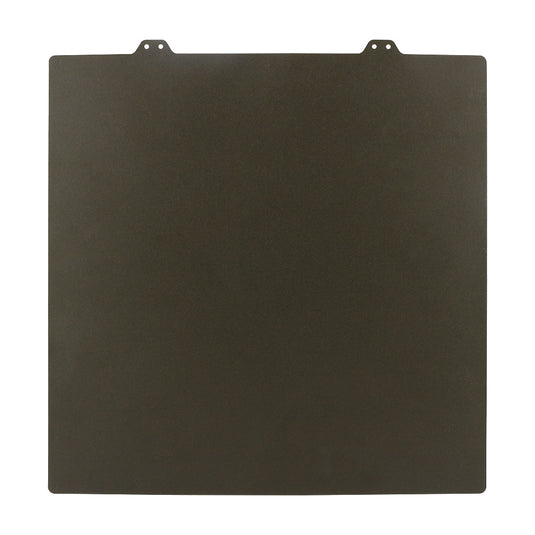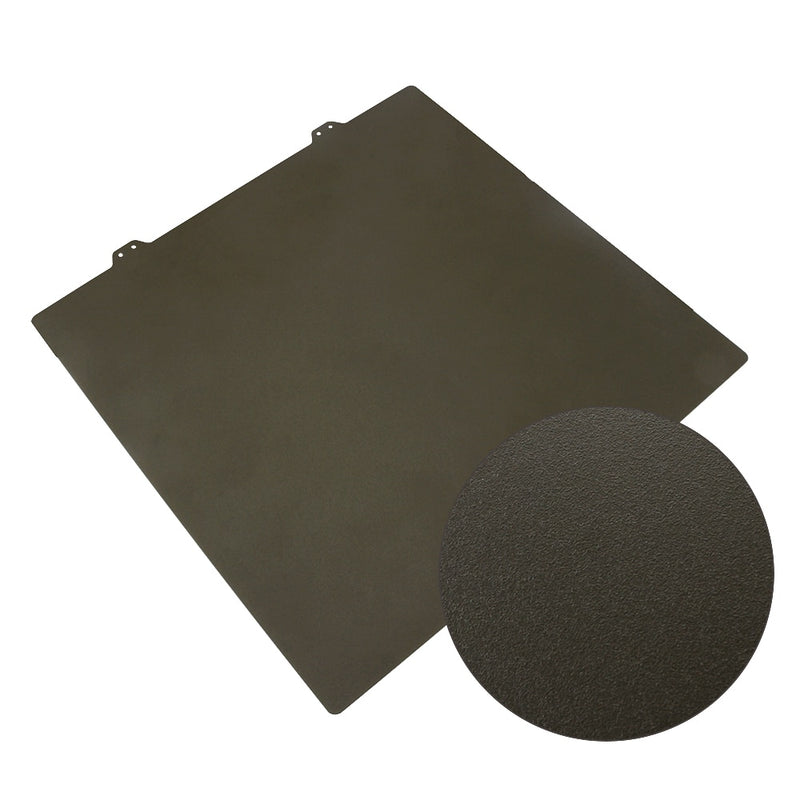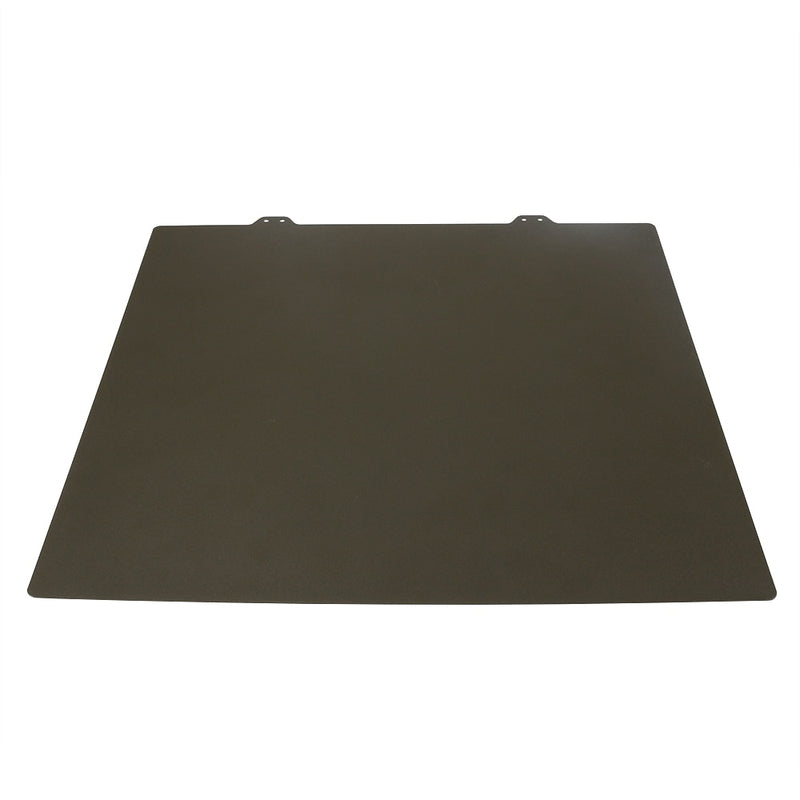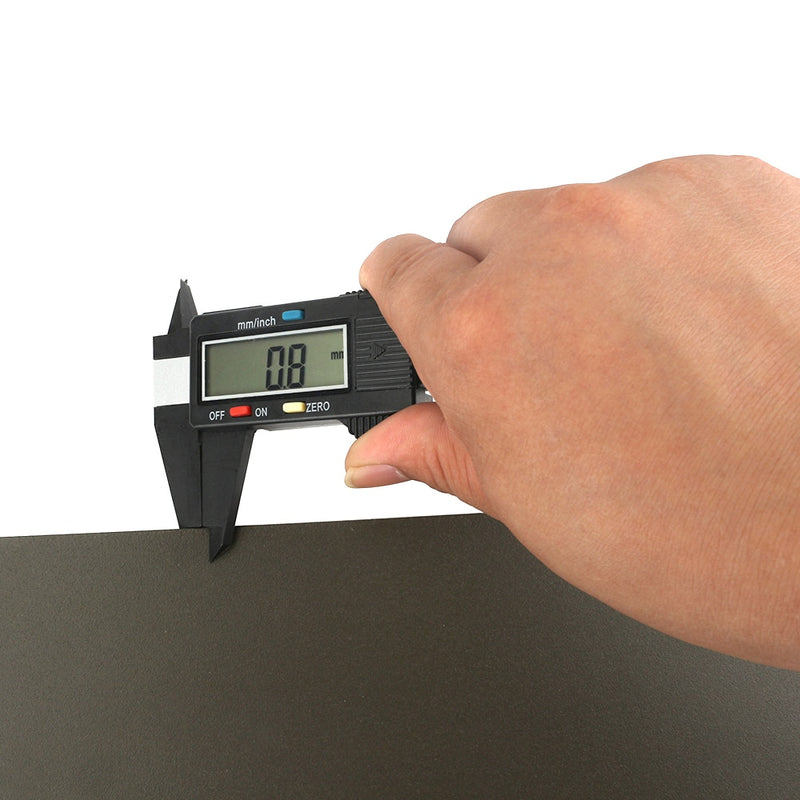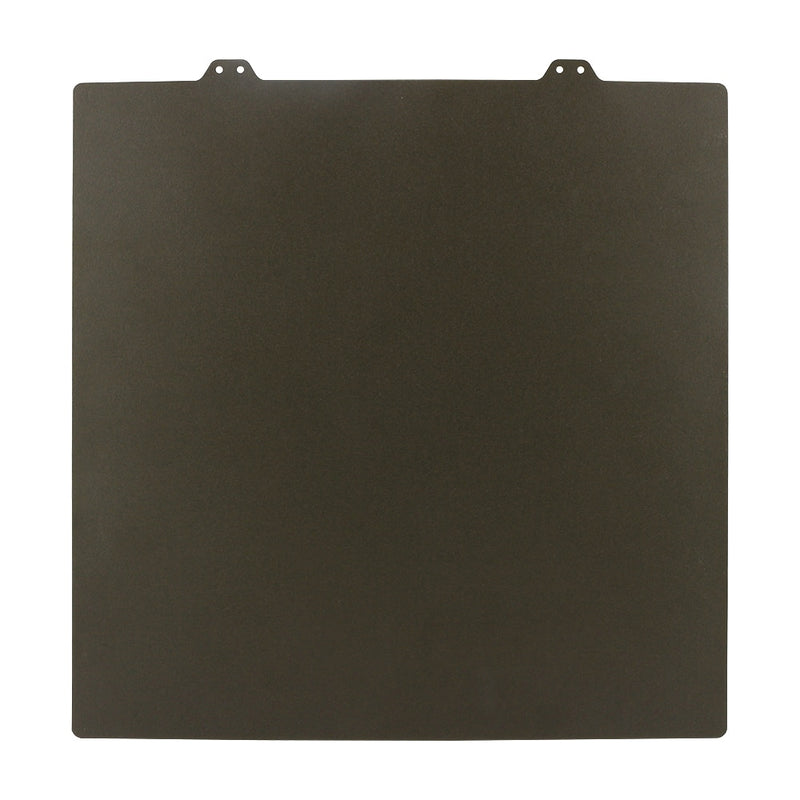 In terms of printing properties, the Satin sheet sits between the smooth and textured variants. Its powder-coated surface with lightly textured matte finish offers an optimal level of adhesion, especially when printing PLA and PETG materials. It is fully compatible with a wide range of common and less-common filaments, such as ABS, ASA, FlexFill 98A, Polycarbonate and more. We highly recommend using our Magigoo line of 3d printing glues for best results.
Polycarbonate - prints better on satin (compared to smooth and textured sheets) - when printing with PC often, glue stick layer is recommended to prevent possible damage to the sheet.
Attributes:
Suitable for both PLA and PETG

Lightly textured surface finish

No need for Windex for PETG

No need for glue stick with FlexFill 98A

Wide range of supported filaments, including advanced materials, for instance PC Blend

Easy maintenance and good adhesion qualities
Important Usage Notes:
Acetone causes the surface to quickly deteriorate

Prints from ASA, PC Blend require a brim / skirt / shield around the print

Live Z value needs to be readjusted if you switch sheets

DO NOT use sharp metal objects (e.g. a spatula) to remove the print!