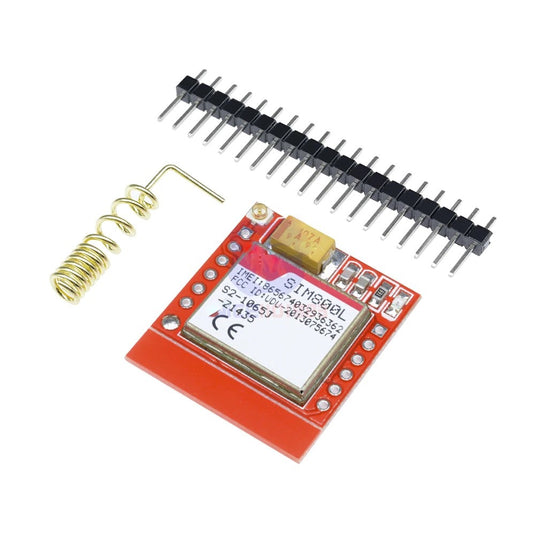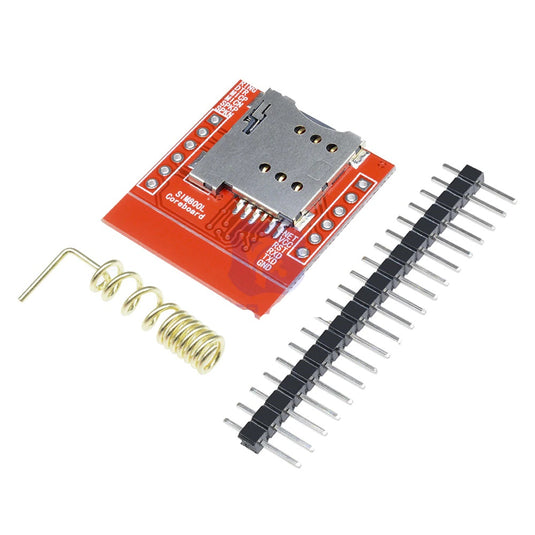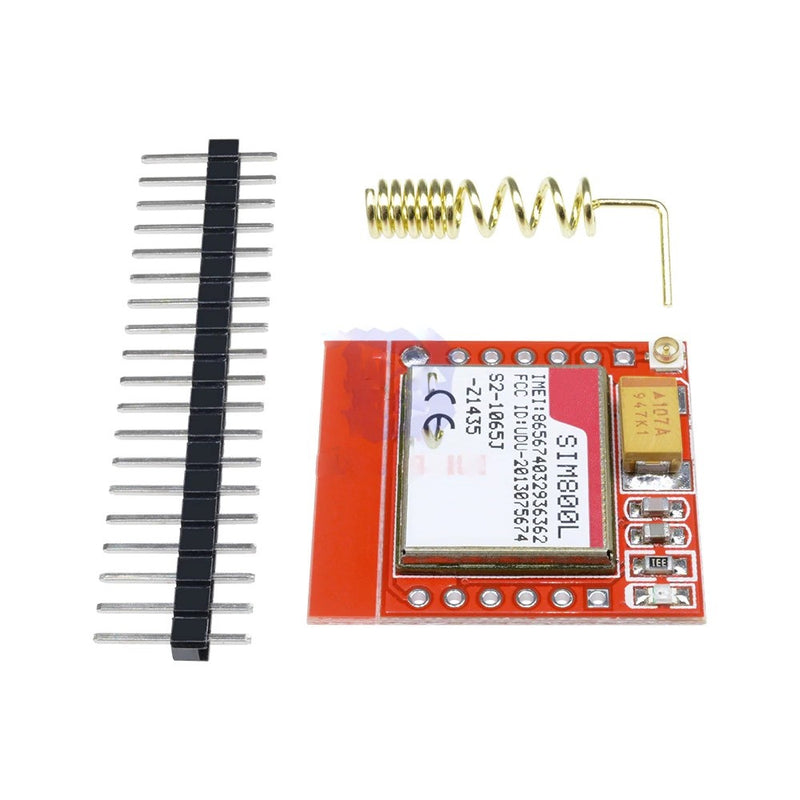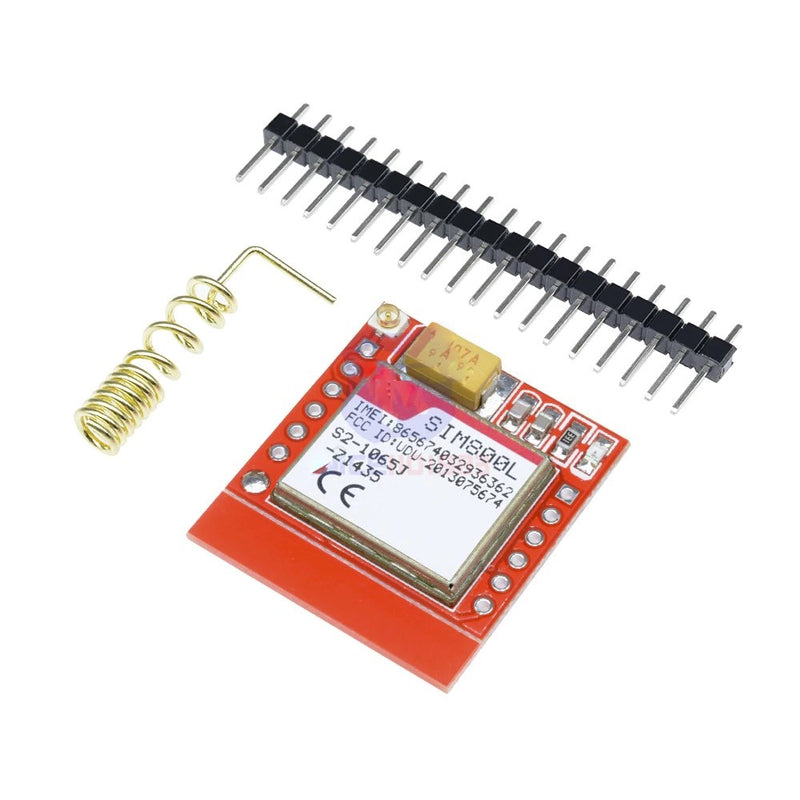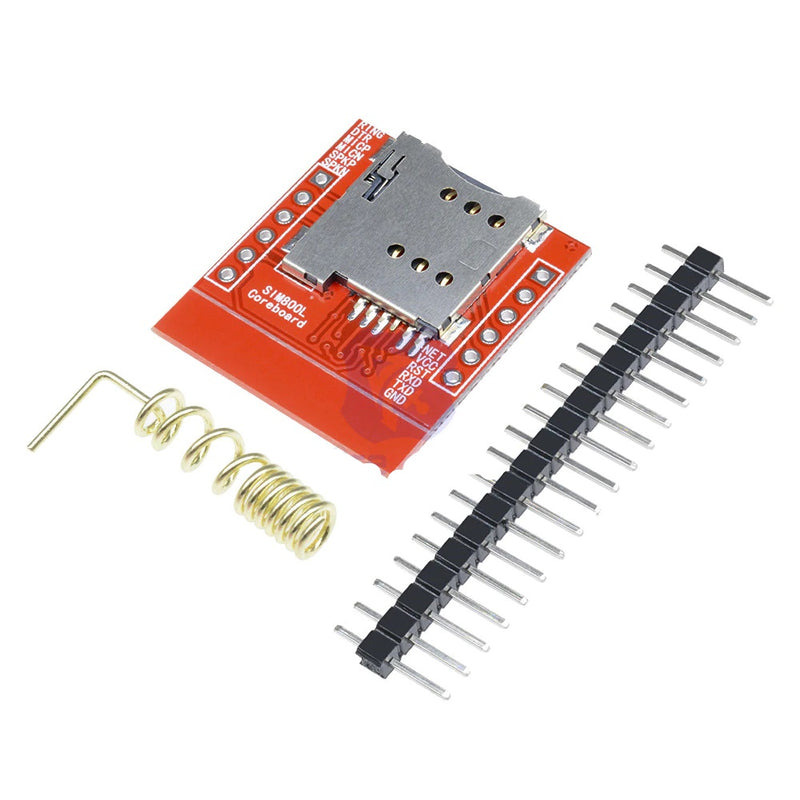 Chip: SIM800L

Voltage: 3.7-4.2 V

Support networks: Global four-band network

Module size: 2.5 cm x 2.3 cm

TTL serial port for serial port, you can connect directly to the microcontroller. No need for MAX232

Automatic start of the power module, connection network

Signal lights on board all the way. Blinks slowly when there is a signal, flashes quickly when there is no signal.
This is Small SIM800L GPRS GSM Module Micro SIM Card Core Board Quad-band TTL Serial Port with the antenna, in this module two antennas have been included.
SIM800L GSM/GPRS module is a miniature GSM modem, which can be integrated into a great number of IoT projects. You can use this module to accomplish almost anything a normal cell phone can; SMS text messages, make or receive phone calls, connecting to the internet through GPRS, TCP/IP, and more! To top it off, the module supports quad-band GSM/GPRS network, meaning it works pretty much anywhere in the world.
Specifications
Resources
Tutorial
Sim800l module working well
Sim800l module working well. Thanks to Think robotics....