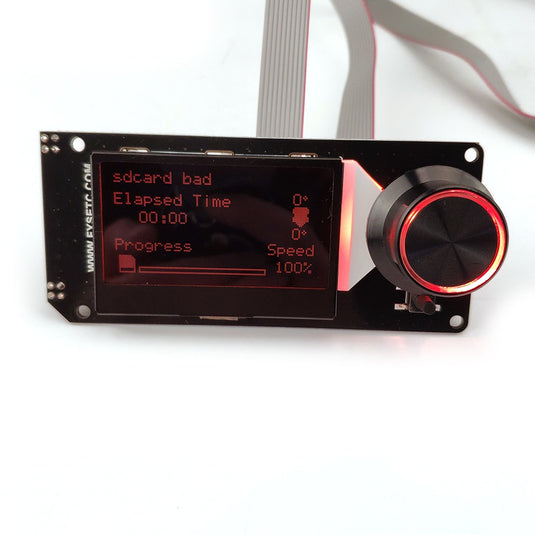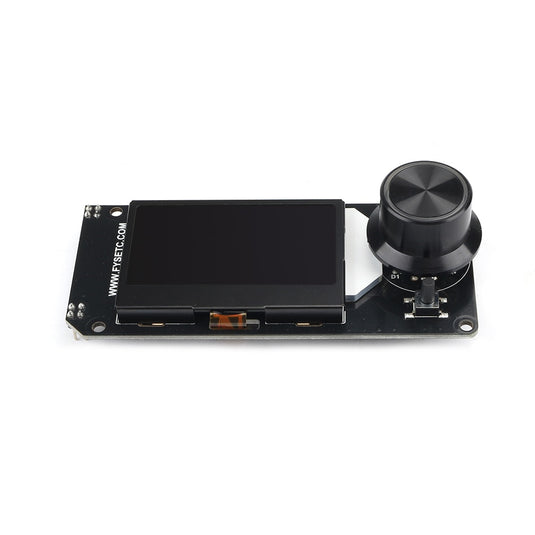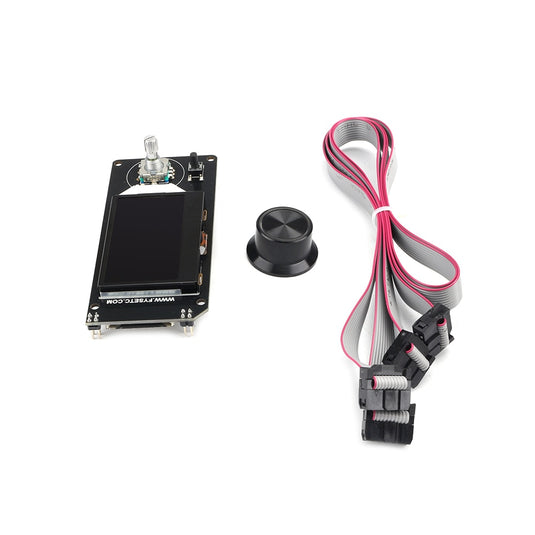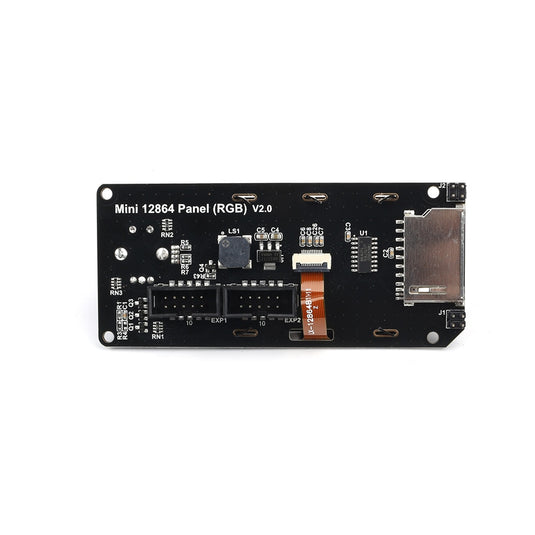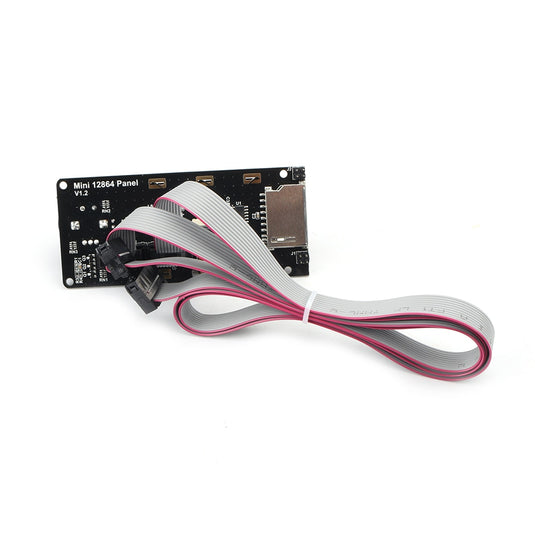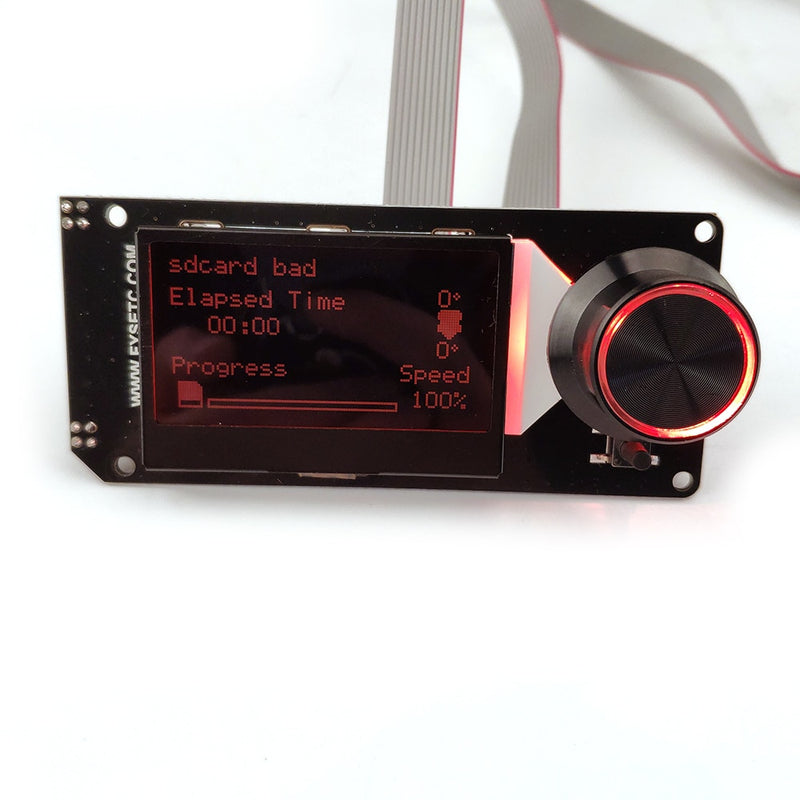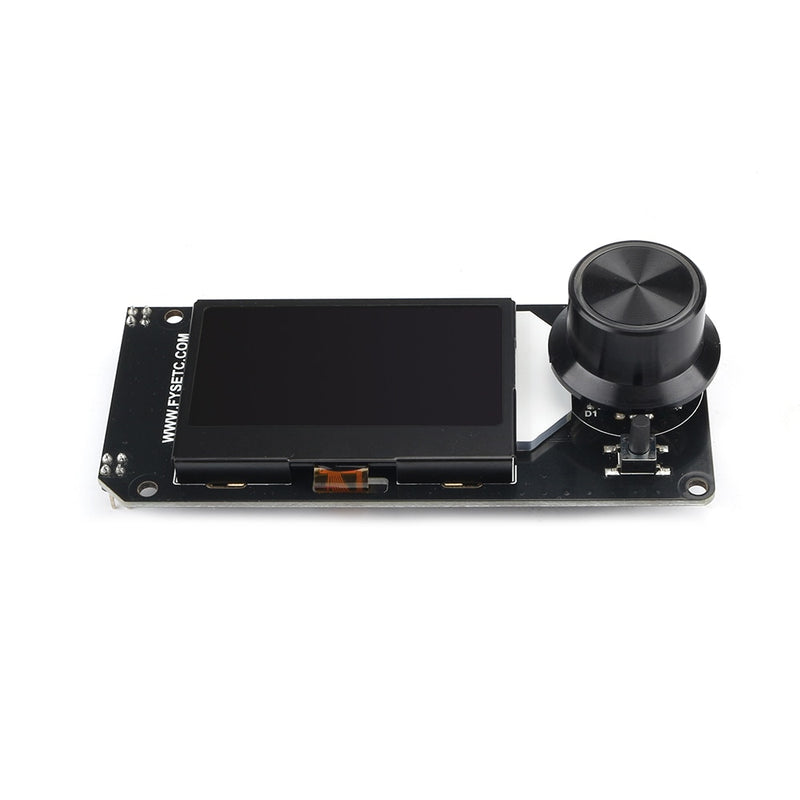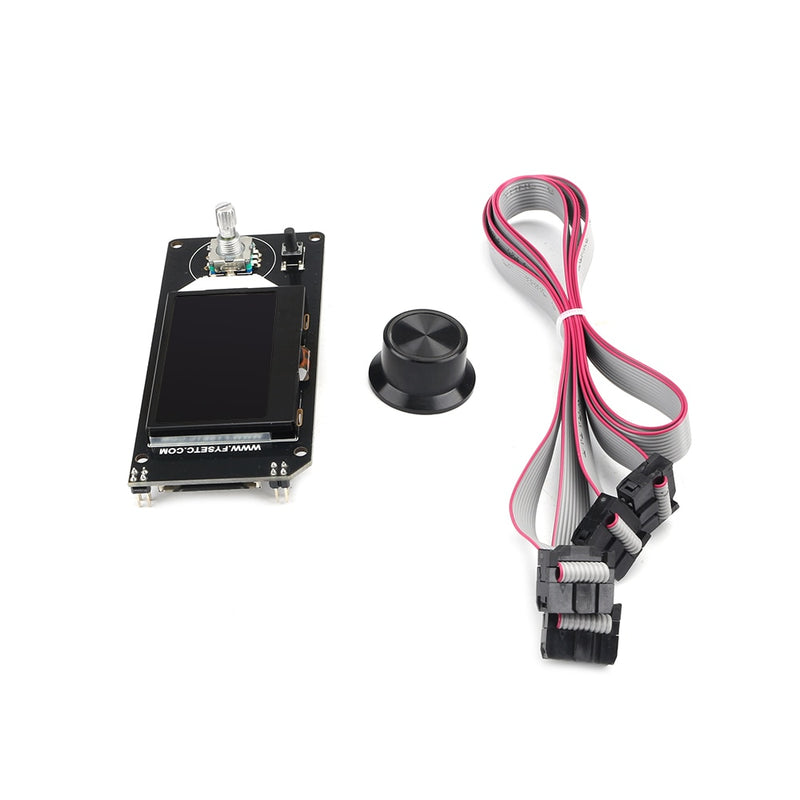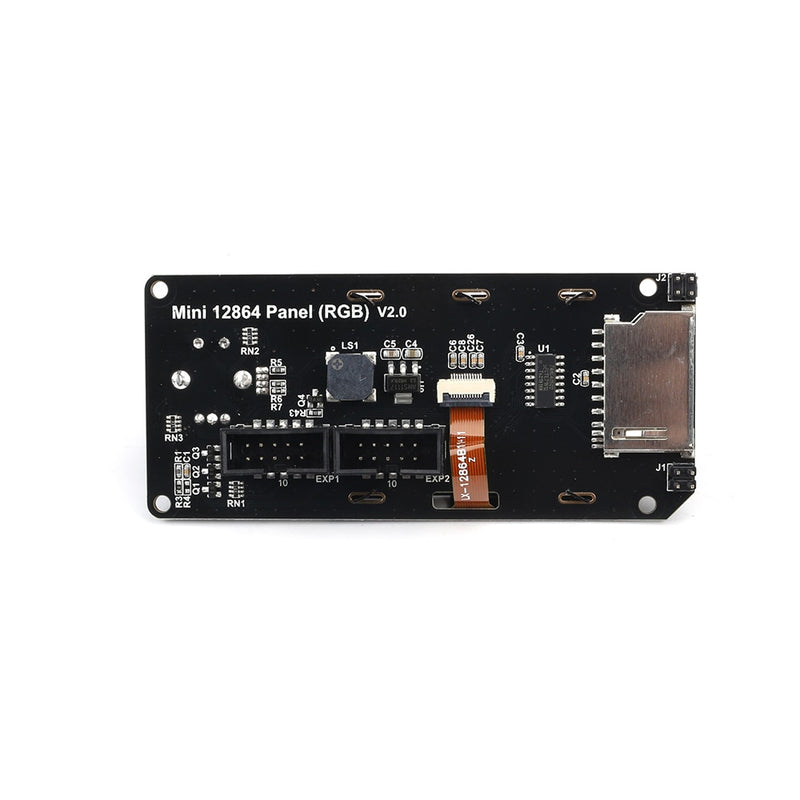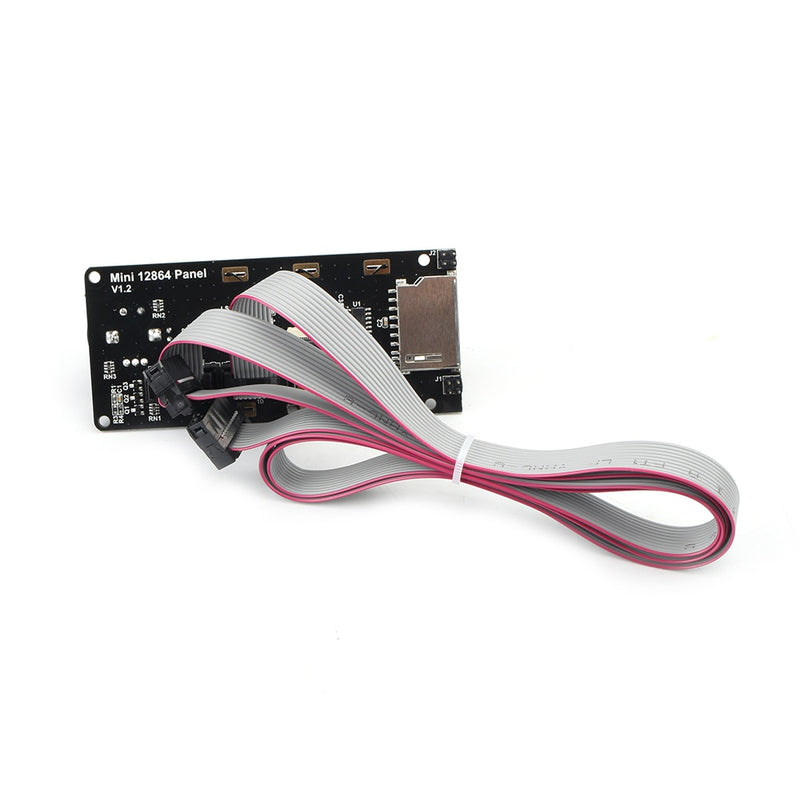 Designed for small machines, 3D Printers and CNCs, it solves the problem of ordinary 12864 size installation on small machines!
User-friendly design! The SD card slot is placed on the front side, which is more suitable for the design of the chassis. After the slice file is placed in the SD card, the corresponding file can be selected on the LCD to be printed.
The product comes with an encoder, which can realize parameter adjustment and file selection printing! 
2560 series motherboard, but you need to modify the firmware for your mainboard. The product comes with a buzzer.
RGB V2.1 upgrade part: use WS2811 to control the LED. It can create any color.
More information refer to wiki.
Package listing:
1x MINI 12864LCD display 
1x Potentiometer knob
2x FC cable