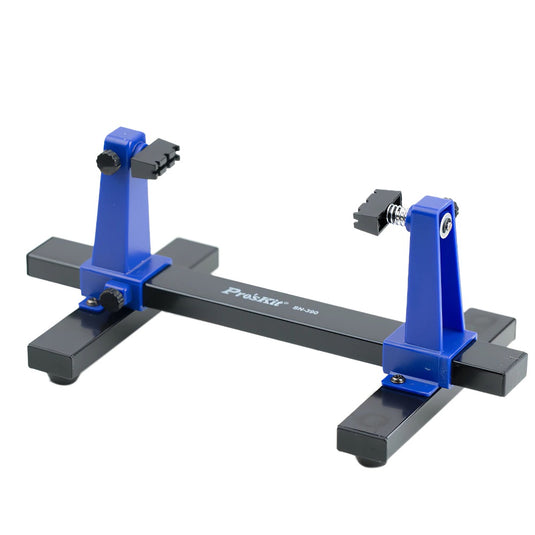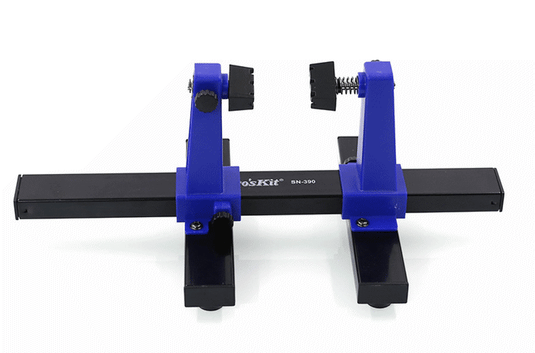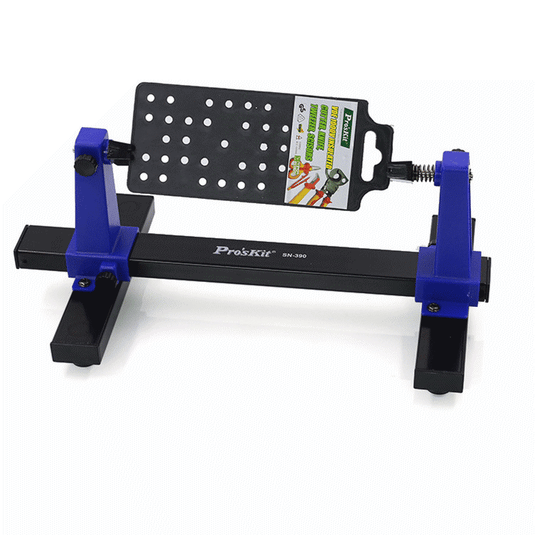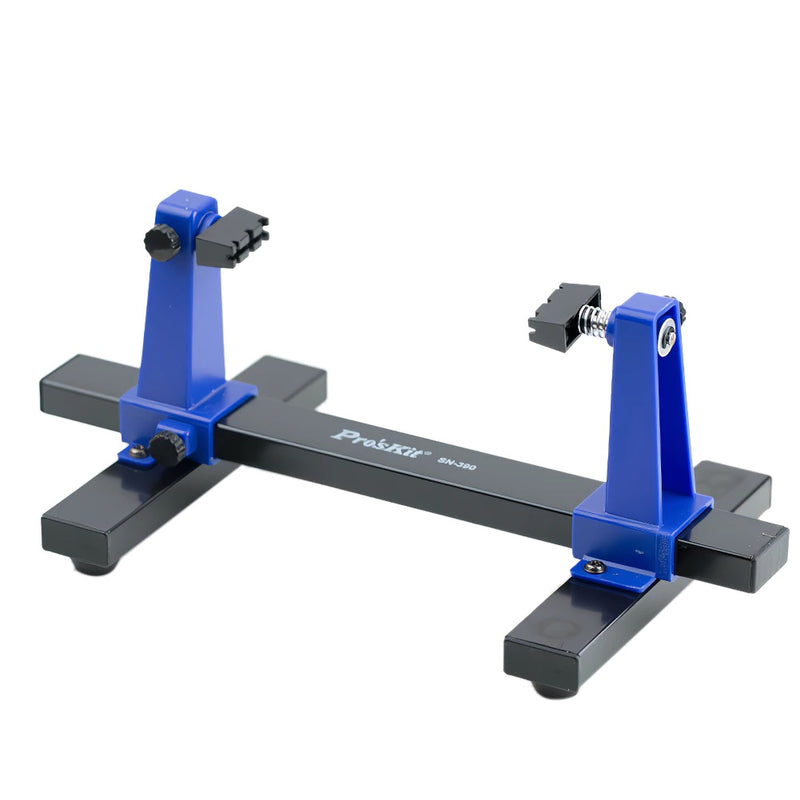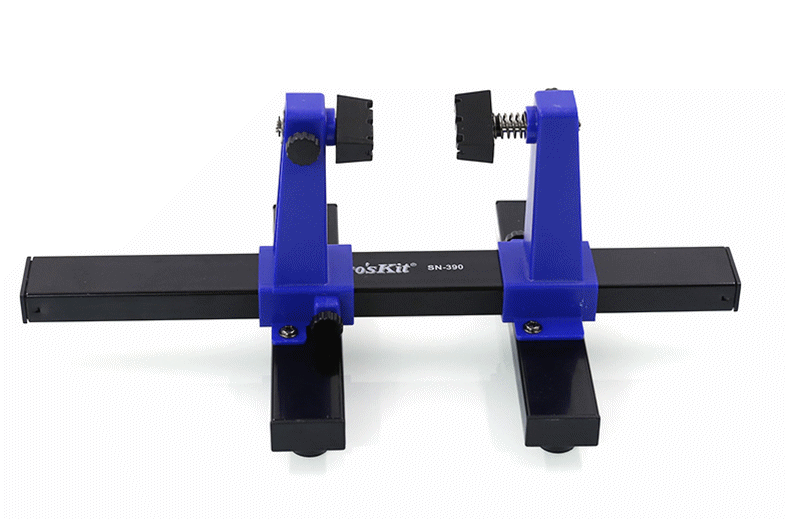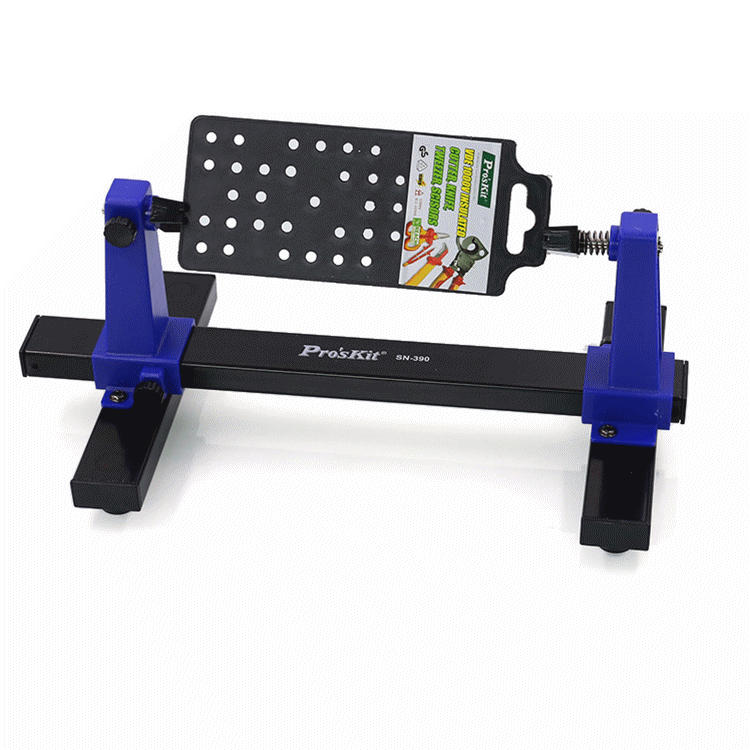 Rigid metal structure with stabilizing rubber pad offers the perfect, most stable platform for your projects.
The 2 adjustable grip retractable stand accommodates various board sizes up to 200mm width and 4 different thicknesses.
The clamps allow 360 degrees rotation and can be secured in any position, make your soldering projects more easy and efficient. Lightweight design, easy to carry.
Item Specification

Materials:ABS arm + metal base
Max. circuit board size: 20cm x 14 cm
Circuit board thick: 1.2mm / 1.8mm / 2.0mm / 3.0mm
Dimensions:30 x 16.5 x 12.5 cm
Weight: 450 g
Individual packing:Color Box