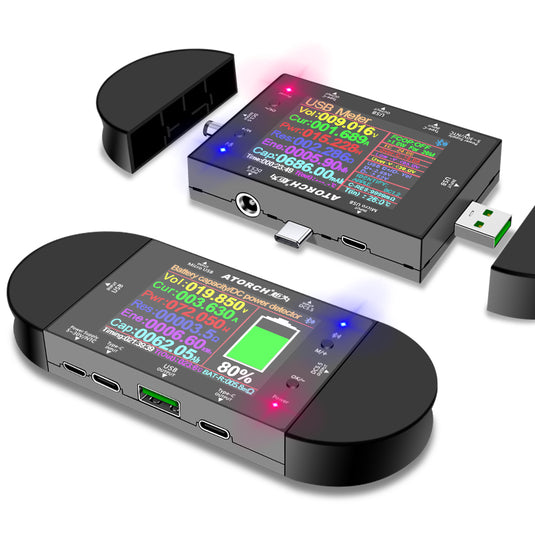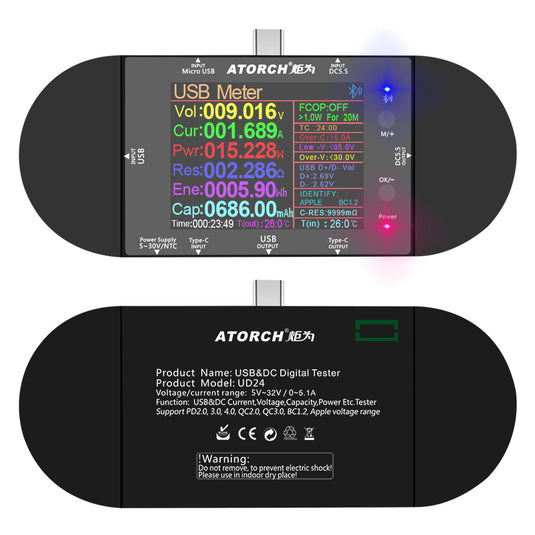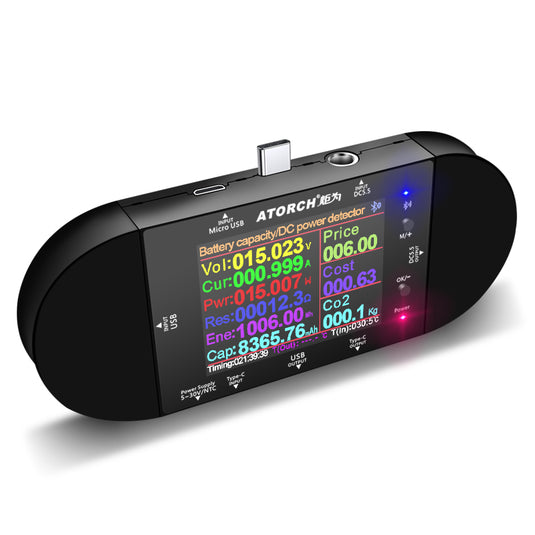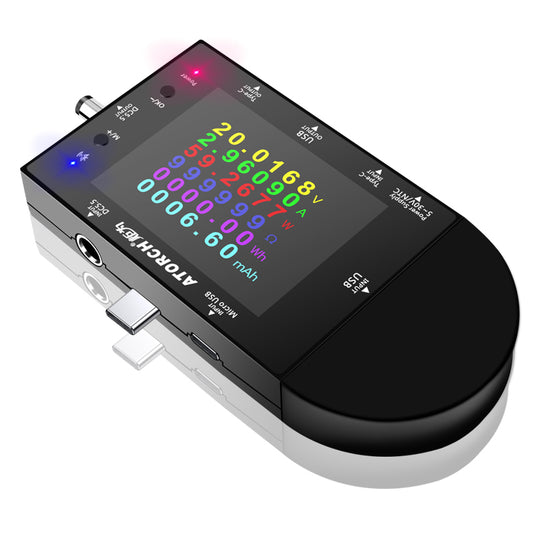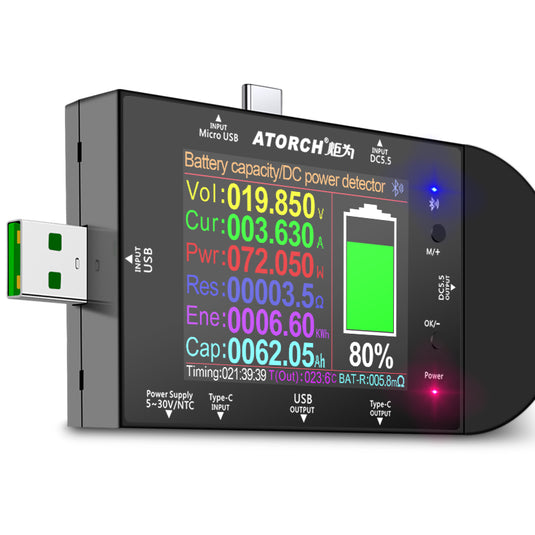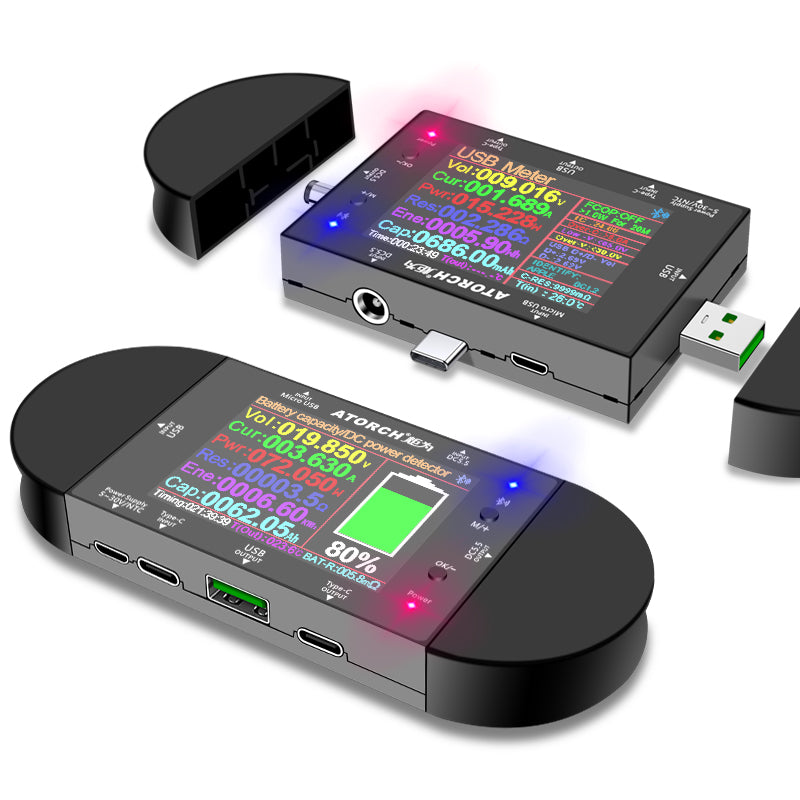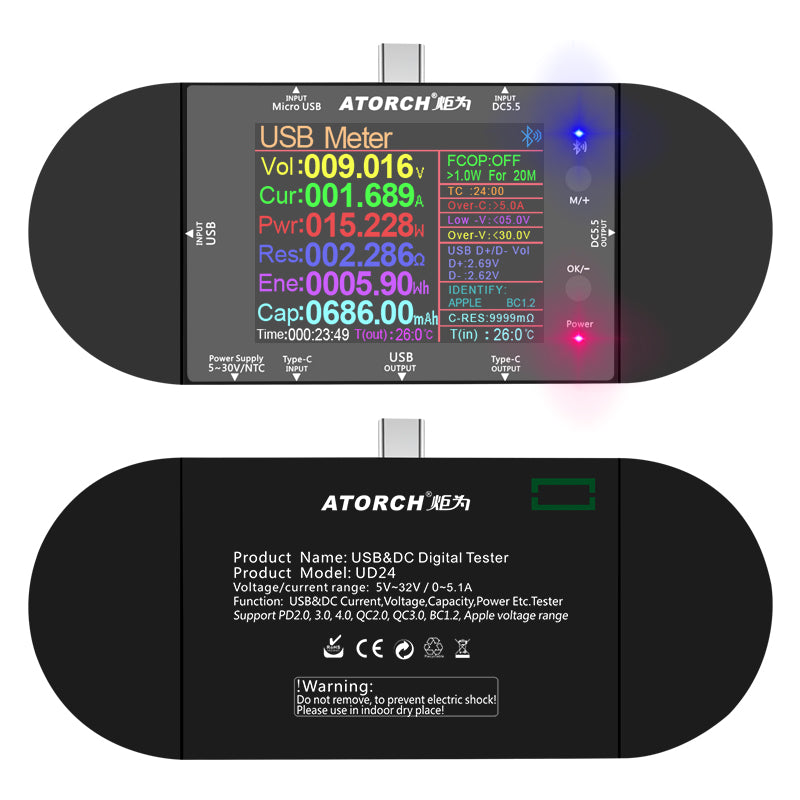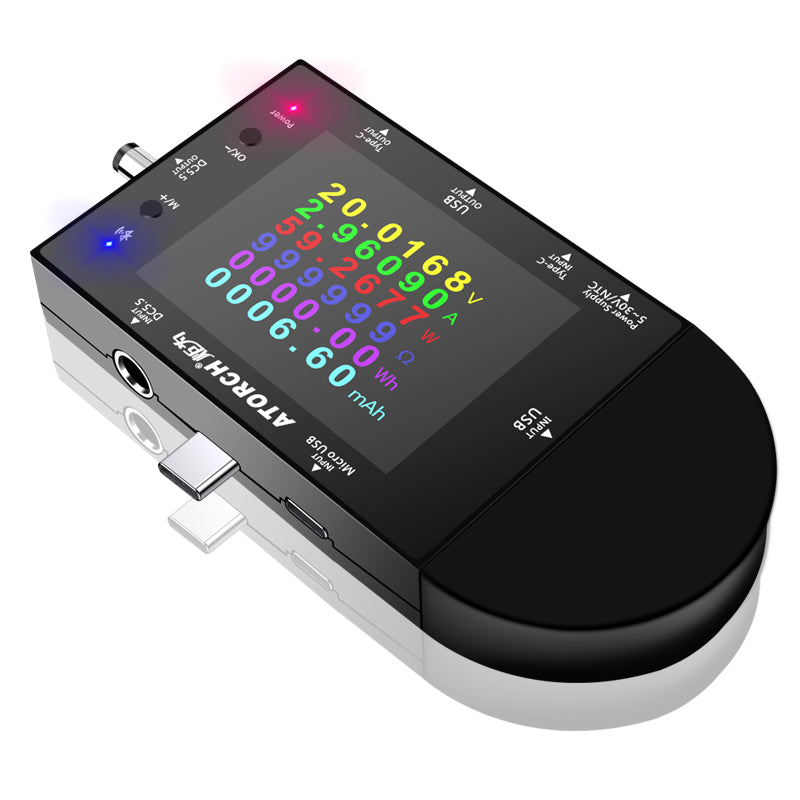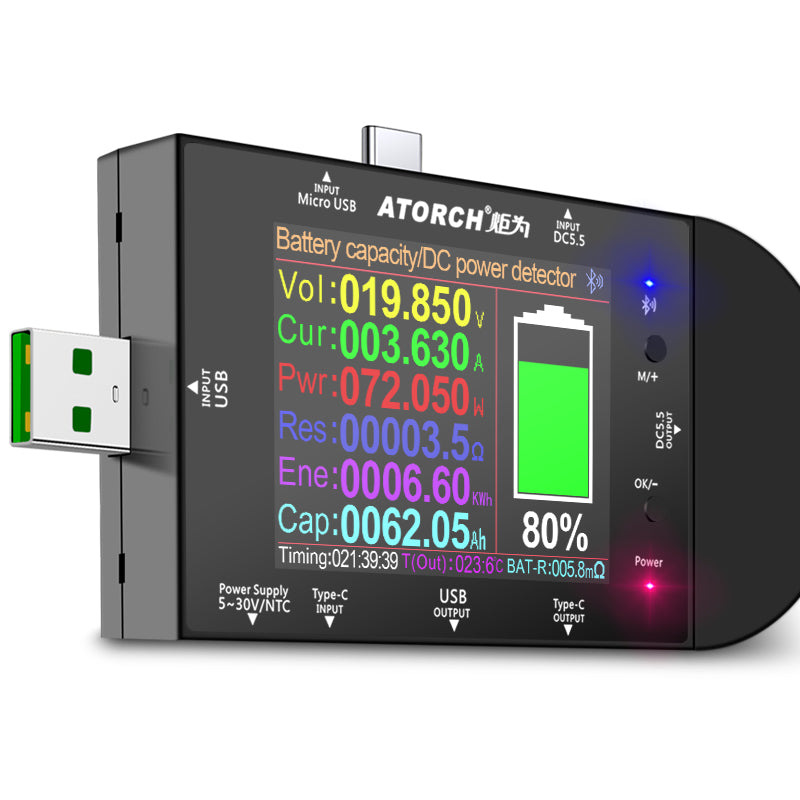 This is a high-end USB Multimeter ideal for all your USB port measurements that require precision and versatility.
Offering a wide range of voltage and current testing, this device offers use in a variety of applications.  Thanks to the PD protocol quick charging mode measurement technology, this new multimeter supports the updated iPhone X mobile phone. (Support iphone 8 / 8P / iPhone Xs quick charging, 29W power, 5V3A / 9V3A / 12V2.5A / 15V2A). It also can be applied to test other type C devices, Compatible With Galaxy S10/S9/Note 10 +, ChromeBookPixel, OnePlus and More.
New upgraded version offers 8 LCD main color screen display interfaces, allowing switching the display interface by pressing the key.
Instructions and Manuals can be found here!
Specifications:
Voltage measurement range: 5V~32.0V
Current measurement range: 0.00~ 5.10A
Timing time: 999 hours 59 minutes 59 seconds
Input interface: Type-C/Micro USB/USB
Output interface: Type-C/USB
Timing charging reminder setting: countdown 24 hours any set value
USB D+ voltage range: 0V~2.99V
USB D- voltage range: 0V~2.99V
Refresh time:> 500mS/ times> 500mS/ times
Measurement rate: about 0.5 times/sec
Alarm mode: siren sound + display prompt double warning
Display type: 2.4" LCD
Chinese and English measurement interface
Self-consumption current: <0.02A
Working temperature: -10~+60°C -10~+60°C
Working humidity: 10~80 (no doubt) 10~80 (no doubt)
Working pressure: 80~106kPa