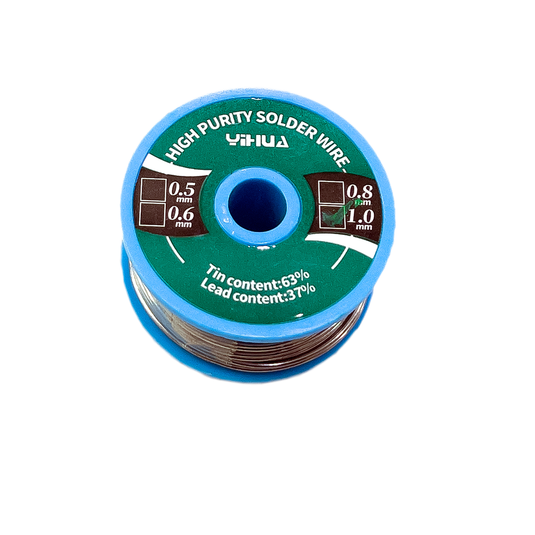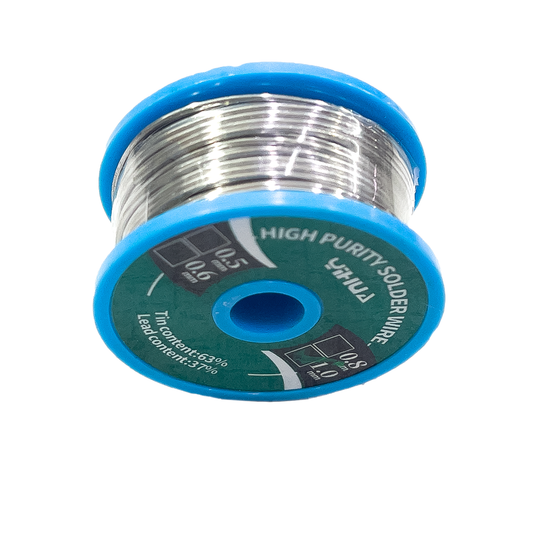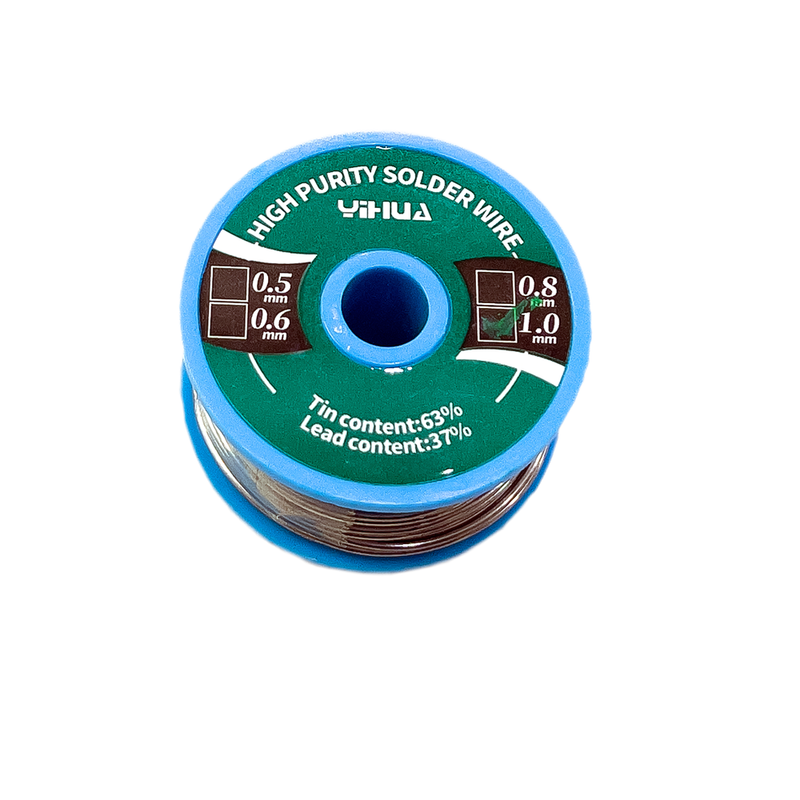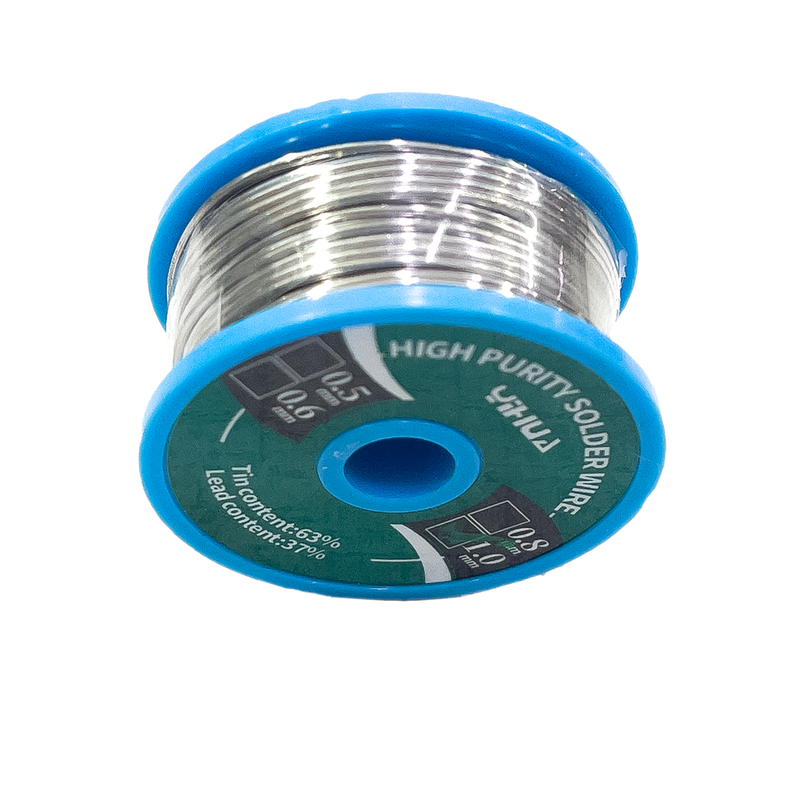 YIHUA finest quality Solder Wire Roll Rosin Core Tin Lead.  An easy flowing low-temperature tin and lead solder wire that is perfect for use on electronic components.

Specifications:
Diameter: 0.6mm, 0.8mm, 1.0mm
Properties: 63% tin, 37% lead
Melting Temperature: 180°C

Weight: 50grams/ 100grams
Not of very good quality. As it is not having shining surface after cooling.