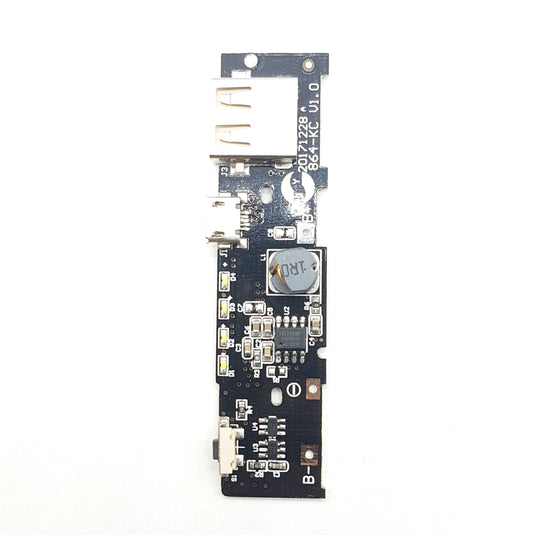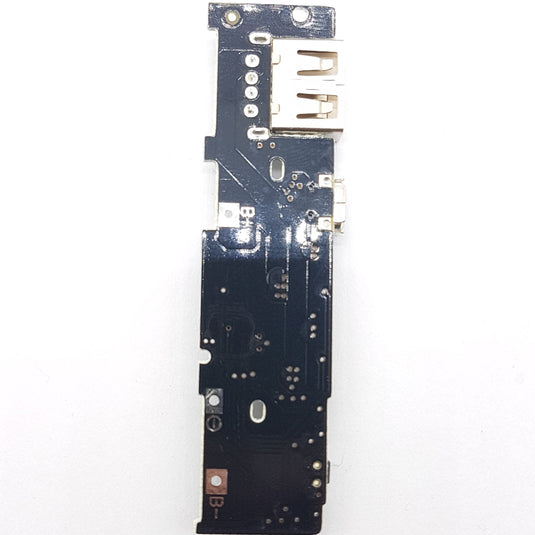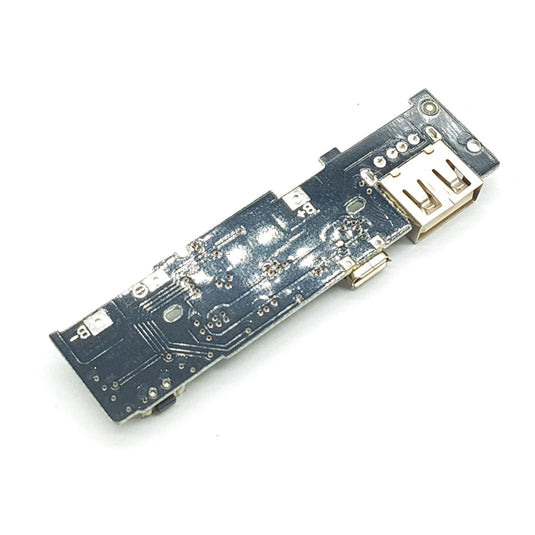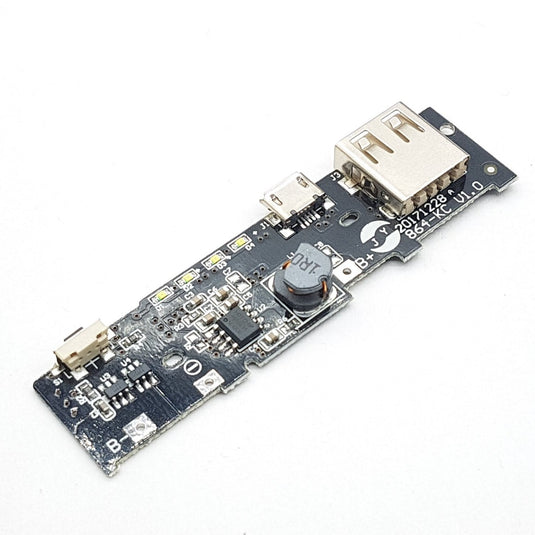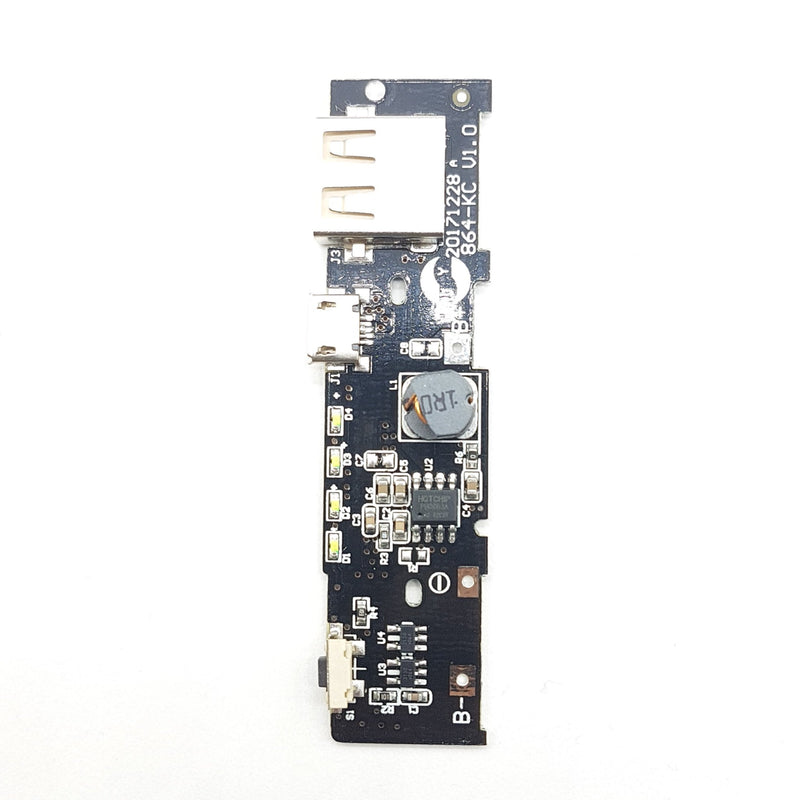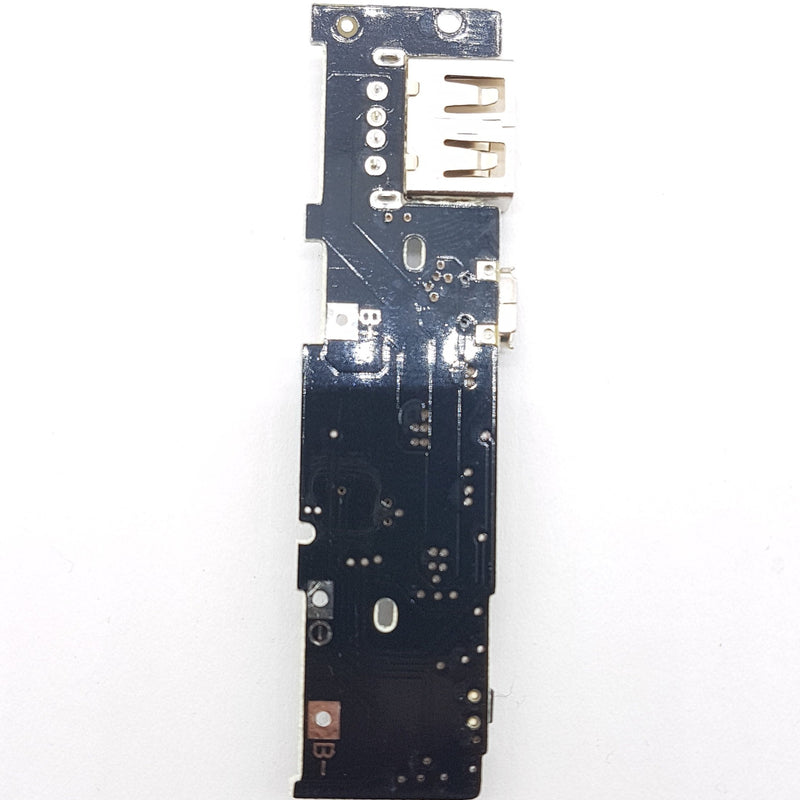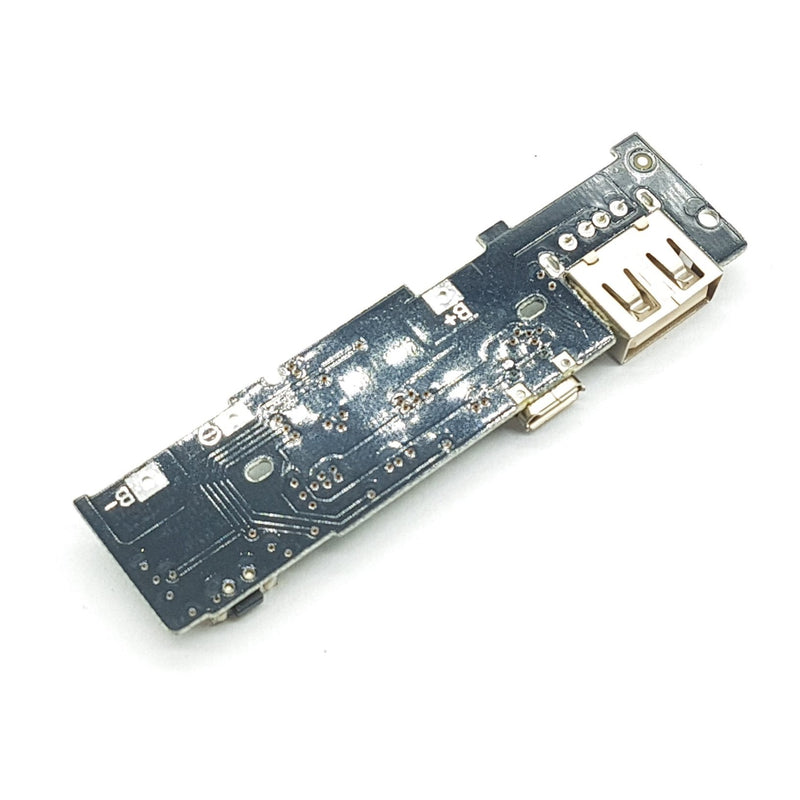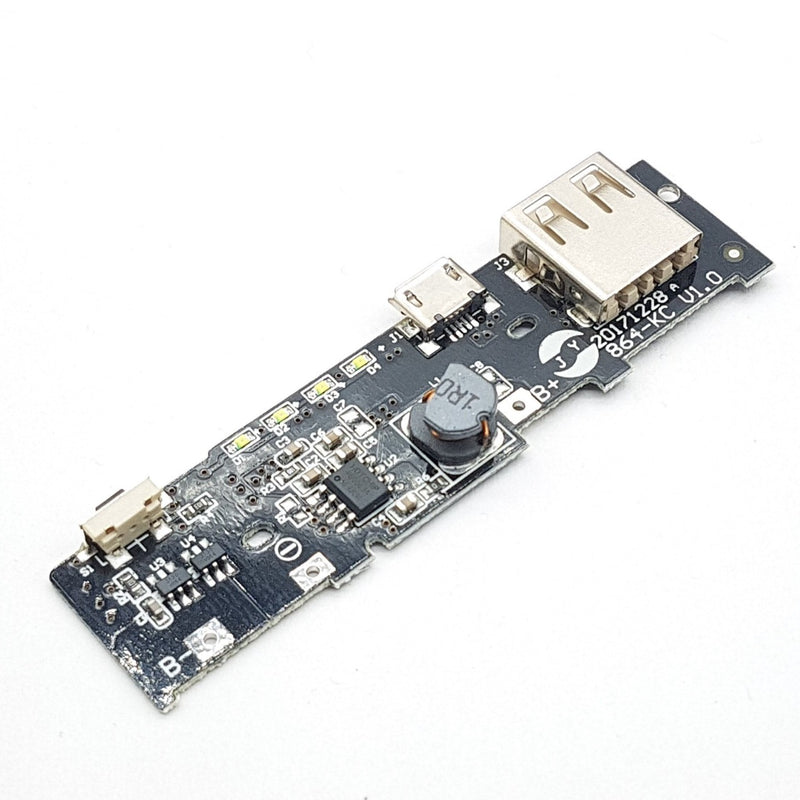 A modular charging / discharging control board for 3.7V Lithium Battery powered mobile power banks. 
Output: DC5V/2A max, input DC5V/1A, Android line interface

Battery voltage: 3.7-4.2 lithium battery

B- Negative  B+Positive

Size: 7.1x1.6cm/2.80x0.63inch
Note: the battery must be in parallel rather than in series. Test voltage before installation. One bad battery will affect the whole group battery. Recognize the positive and negative. If you put them in the wrong position, mainboard IC will be destroyed. To avoid damaging the motherboard, exposed part of the wiring must be wrapped well!
Specifications
Tutorial