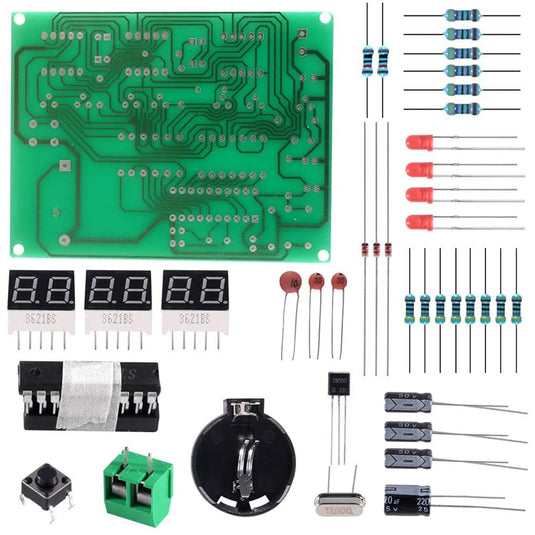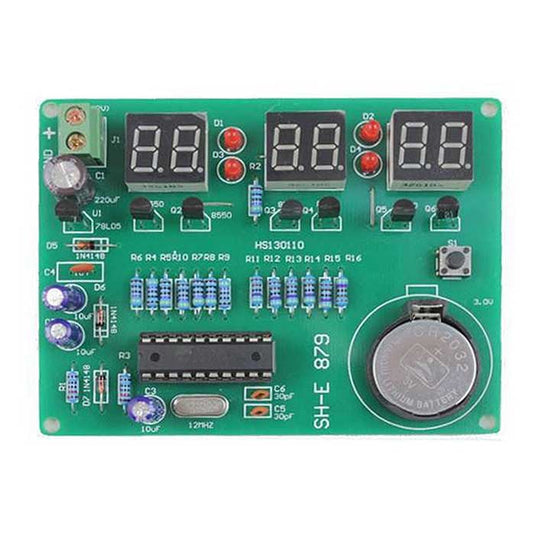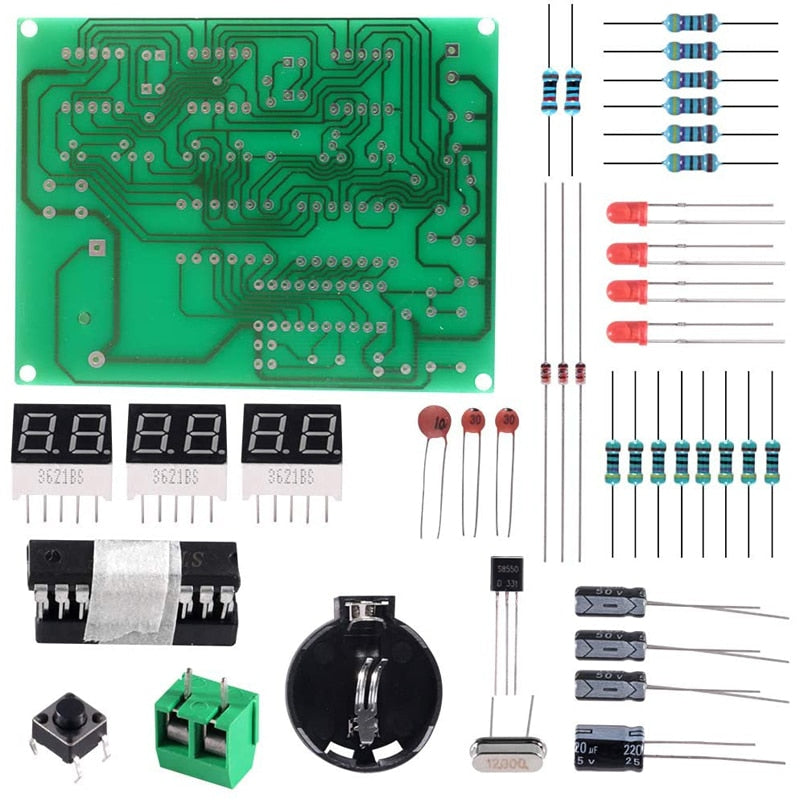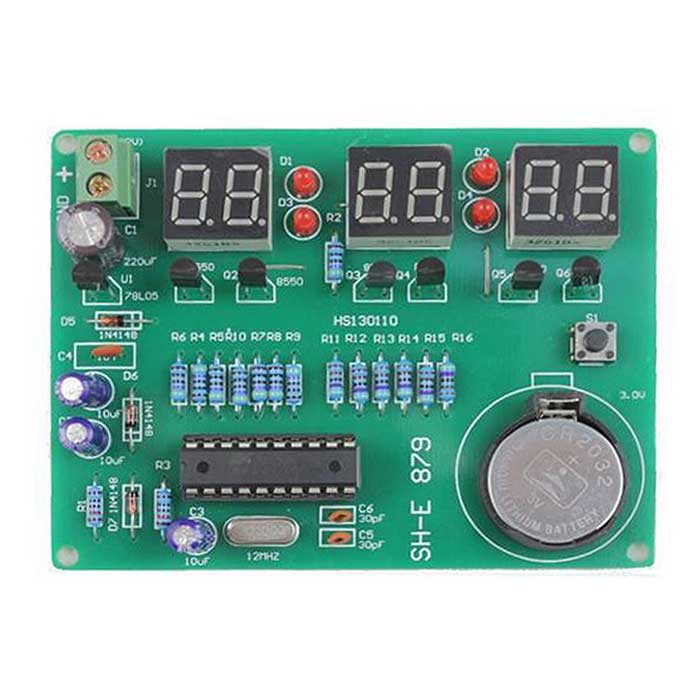 This DIY assemble kits is equipped with 6-digit LED modules. It is fun to build and also helps you develop a more professional approach towards electronics.

It is programmed AT89C2051 MCU chip, precise time display, 24 hours format, supporting seconds correction, countdown clock, stopwatch, counter, hourly chime and alarm clock functions.
High quality PCB, has clearly marked the electronics components, even beginners can easily solder successfully.
Specifications:
Operating voltage: DC 7V-12V (typical applications is 9V).
PCB Board Size: 3.68" x 1.96" x 0.05" 
6 Functions: Seconds Correction, Countdown Clock, Stopwatch, Counter, Hourly Chime and Alarm Clock.
Warm tips:
Please make sure all components go to the right spot, and in the right orientation. 
Package includes: 1x 6-Digit Digital Clock Kits
This is not working kit pcb
This project kit is not proper working please help me my kit
Digital Electronic Clock without Hourly Chime.
The pcb and the components are of good quality but the description is wrong as there is no hourly chime. The four leds do not blink every second and are always on. The circuit diagram does not match with the pcb routing. Pin 19 is not connected in the pcb with the leds. The leds instead are directly connected to Vcc via a resistance. Even if somebody connects a led with pin19 it does not blink as the software does not support such a function. No provision for speaker output for hourly chime. The assembling procedure is very easy and everything is marked rightly on the pcb. If assembled properly the clock works. The seconds display cannot be adjusted. Only adjustment supported is setting of minutes and hours.
Good for learners
Being new to electronics, I have immense appreciation for this DIY kit. Its fun to build and easy to assemble.