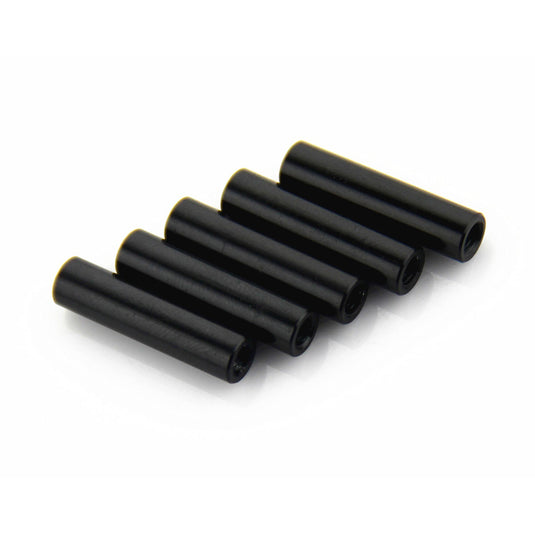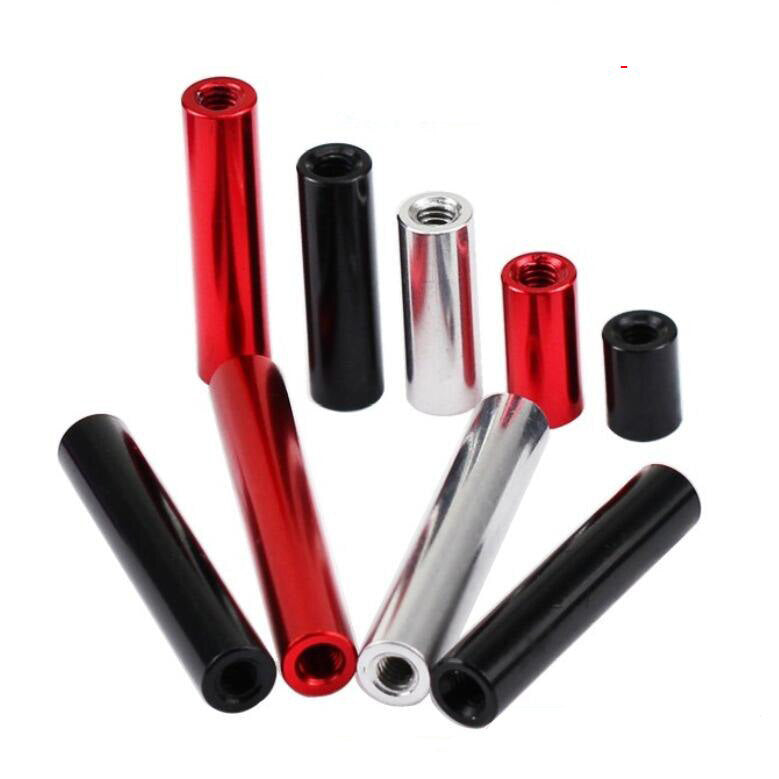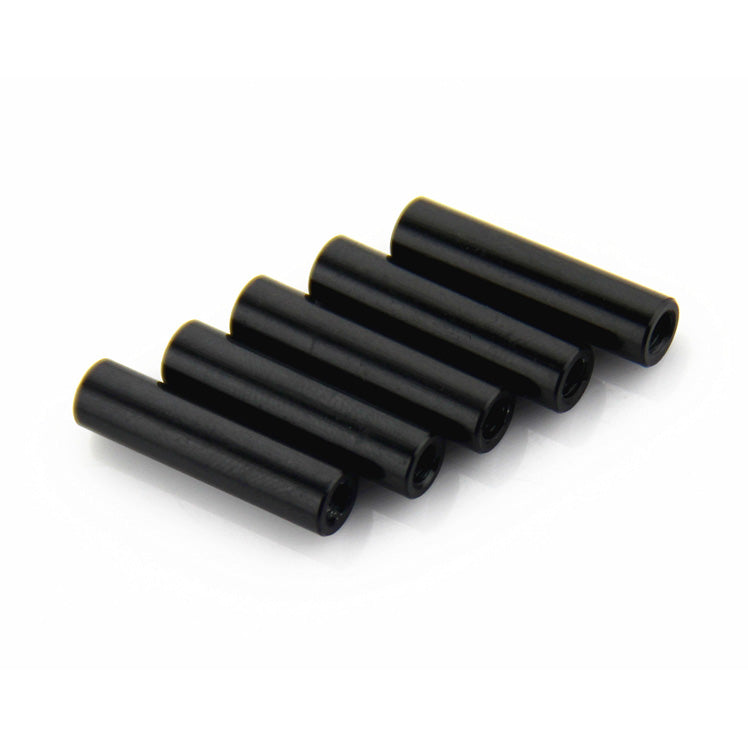 Anodised Aluminum female-female round standoffs with internal threads are nonmagnetic and corrosion resistant with a clear or black anodized finish. Weighing less than steel, they are commonly used when a lightweight fastener is needed, such as with electronics or aircraft parts.
Specifications:
Thread Sizes Available
OD (Outer Diameter):

M2 - 4mm
M2.5 - 4mm
M3 - 5mm
M4 - 7mm

Package Contains: 4x Aluminium threaded spacers
Rare to find item & good quality...
Rare to find item but extremely expensive.
Wonderful spacers
They were delivered in perfect condition, I've used them on my 5 inch freestyle quad. Price was worth it at the time of me purchasing this.