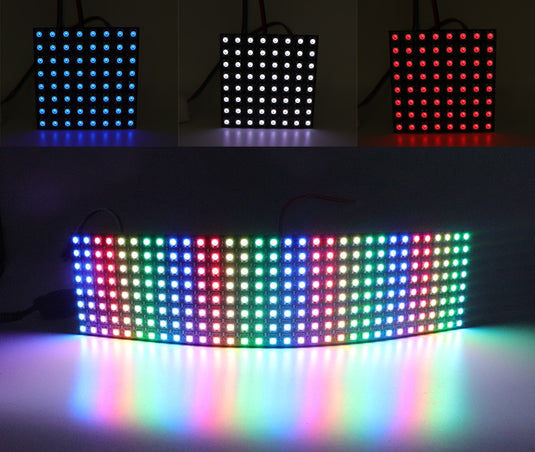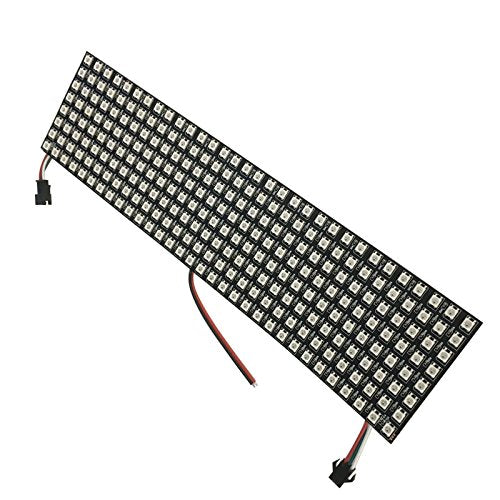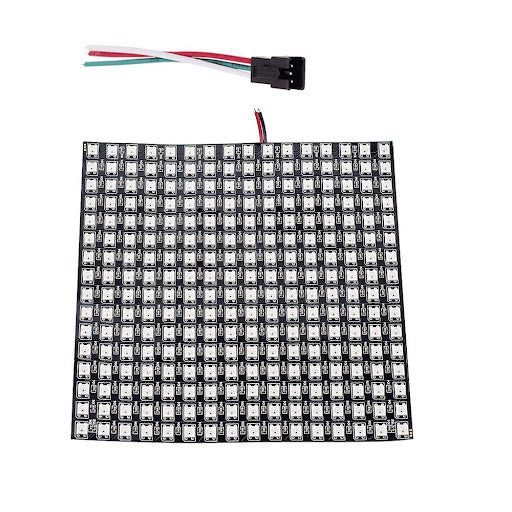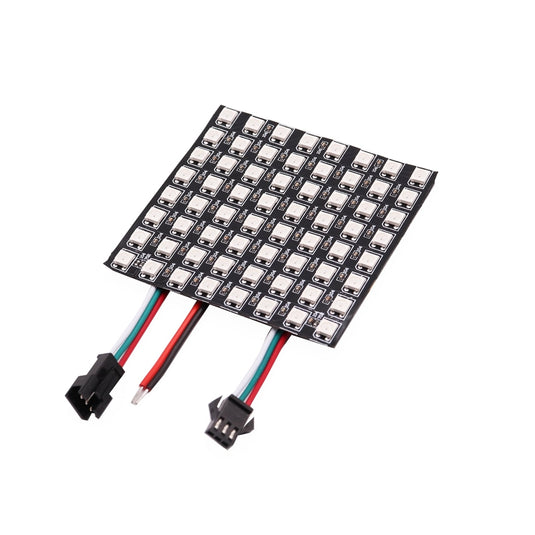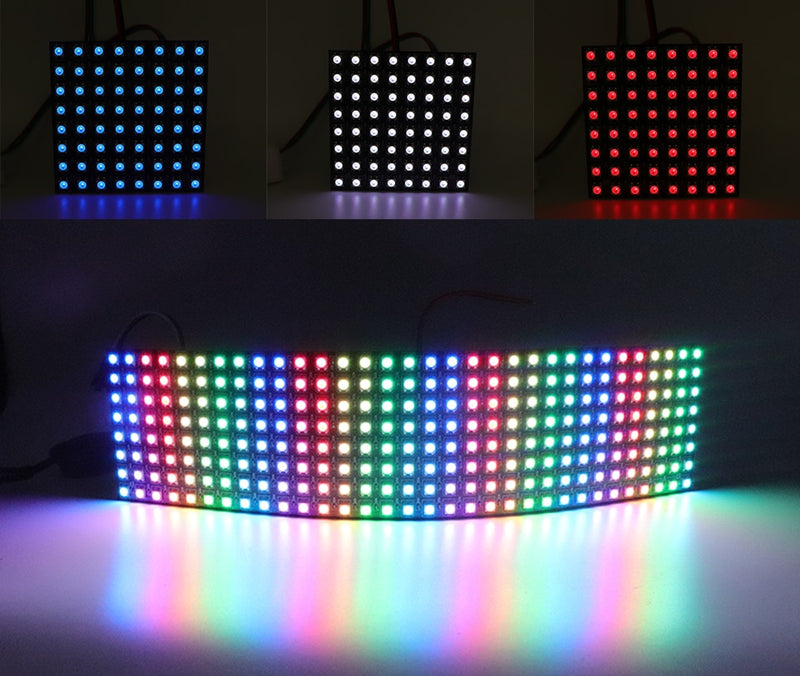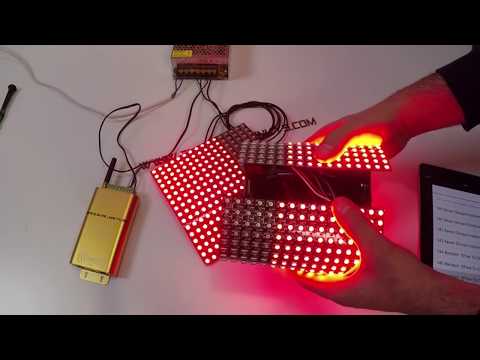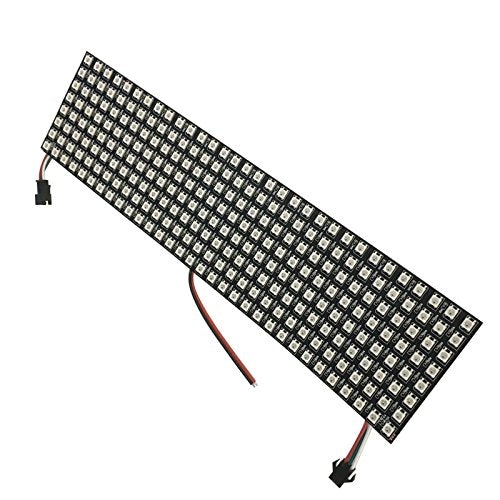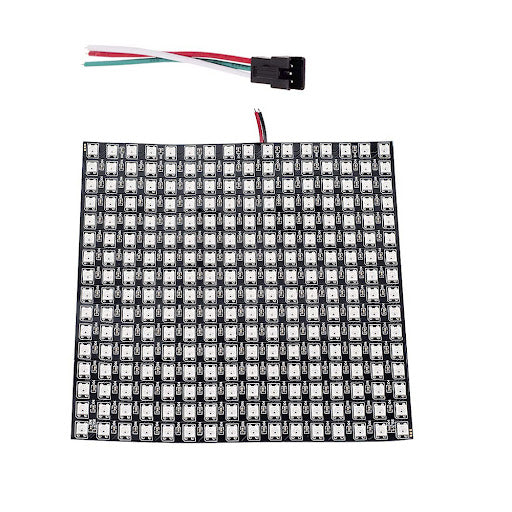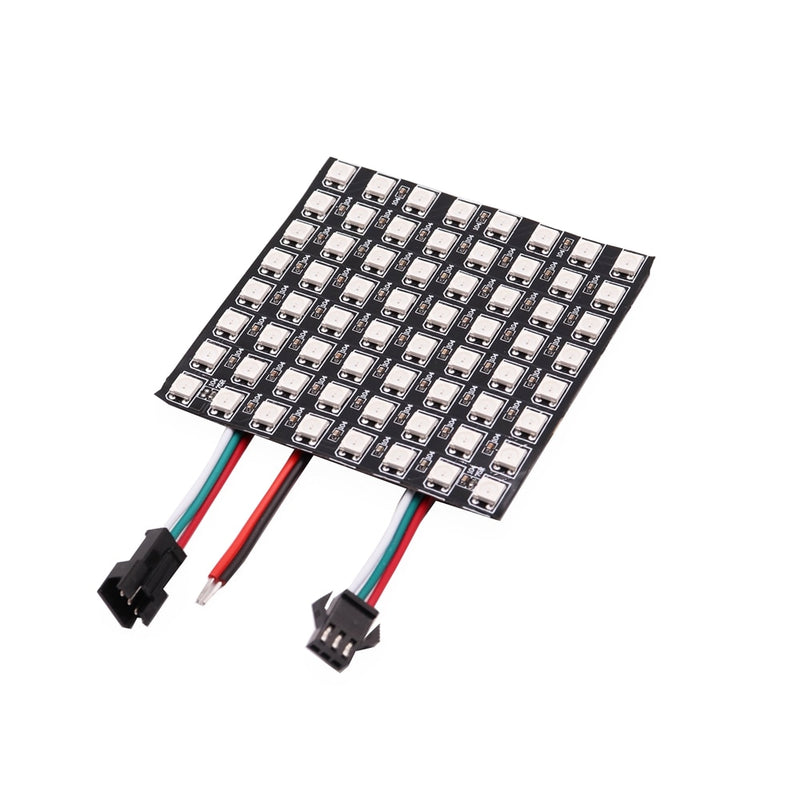 These WS2812B flexible LED matrix are a great way to add an impressive amount of color while still being able to individually control each LED. 64 or 256 individually addressable LEDs on a flexible panel - you can create animations, games, or even incorporate them into a fun e-textiles project. On top of all that, thanks to its flexible backing, this LED Matrix can be bent and bowed to fit onto almost any curvy surface.

These panels require a 5V low voltage input for power which needs to be able to source a good amount of current – up to 5A in most uses (15A if all LEDs are set to bright white, which is NOT recommended). Attached to each flexible LED matrix are two 3-pin JST SM connectors and two sets of bare power cables (input / output), which provide you connections for DC5V+, COM-, DAT, and GND. Needless to say, if you are looking for a large panel of addressable LEDs to fit the contours of almost any surface you've come to the right place.

Note: Over bending may significantly reduce the structural integrity of the flexible panel. Do not bend this Panel too rough, you may damage LED traces or the panel itself. do NOT fold this matrix in half!
Specification:

Emitting color:pixel RGB ,IC WS2812
Voltage (V):DC 5V
Power:0.3W/pixel
Max Power:77W
Waterproof level: Non-waterproof
Working mode:external controller Arduino compatible.
Connection:VCC: RED; GND:BLACK; DAT:BLUE
Package included: 1 X Pixel LED Panel Light WS2812b