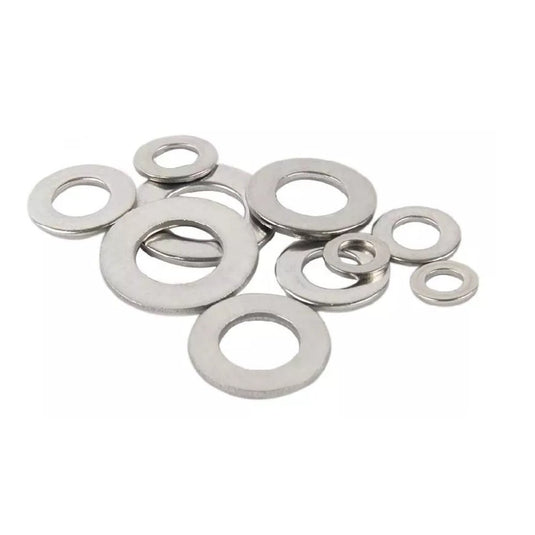 These SS304 stainless steel flat washers have a plain finish. Flat washer provides a bearing surface for fastener's load distribution or is used as a spacer between components. The stainless steel material provides strength and offers good corrosion resistance in many environments.
Washers distribute the load of a fastener across a surface and can also be used as spacers, springs, shims, or locking devices. Several different washer styles fit a variety of application and installation requirements. The most common style is a flat washer. Trust a washer from ThinkRobotics to help create tight assemblies. 
Package contains 20 flat SS304 washers.
Highly recommended!
I recently purchased a Stainless Steel Washer and I must say, I'm incredibly pleased with the quality and finishing of the product. The steel is robust and feels like it's built to last, giving me confidence in its long-term durability. The finishing touches are impeccable, with no rough edges, giving it a sleek and premium look. I've used it in various projects and it's held up perfectly. If you're in need of a reliable washer, look no further—this Stainless Steel Washer won't disappoint!