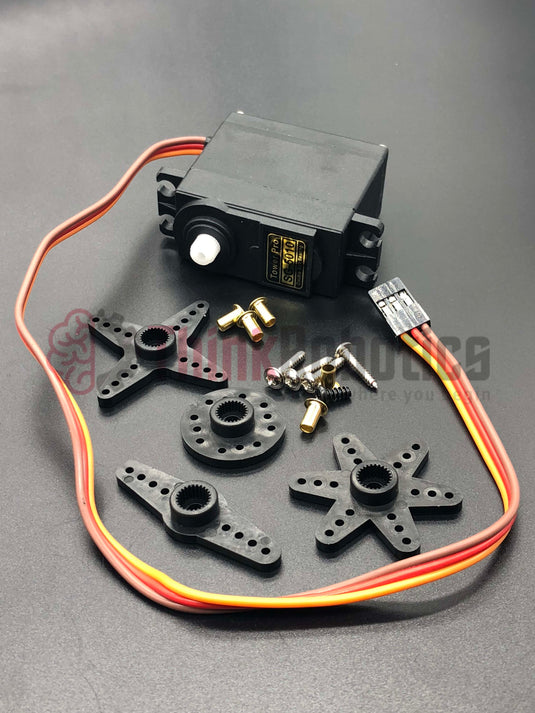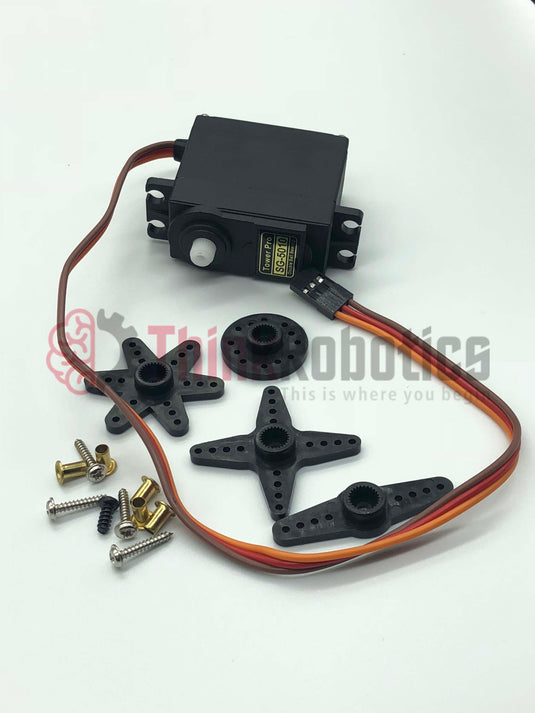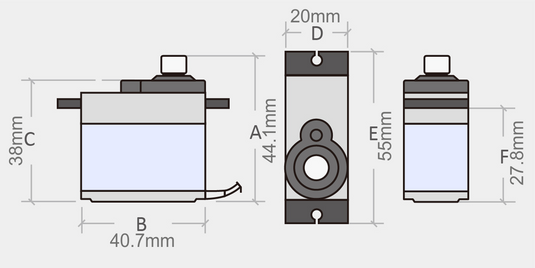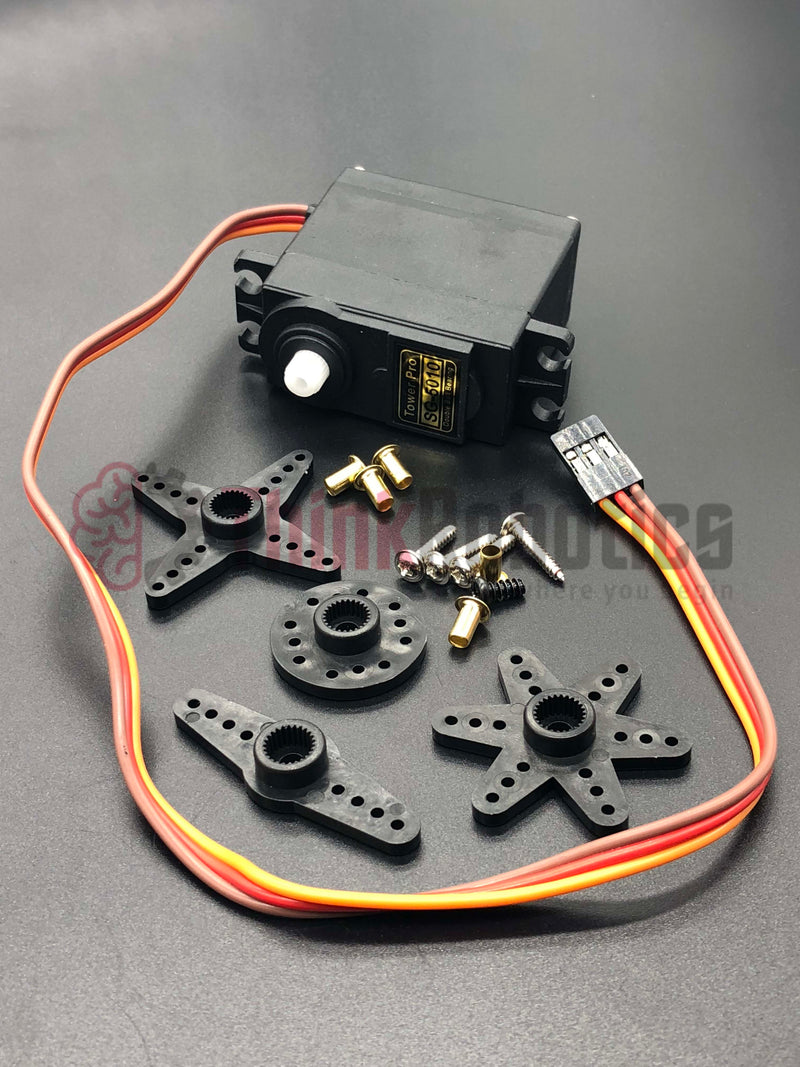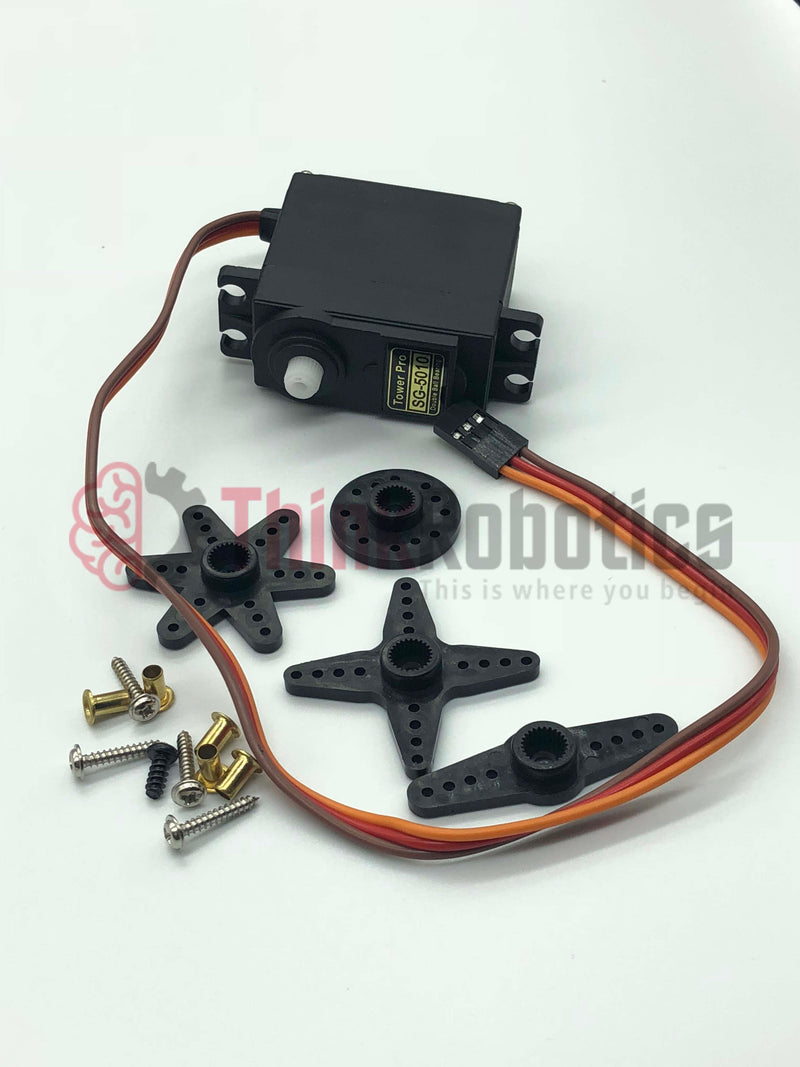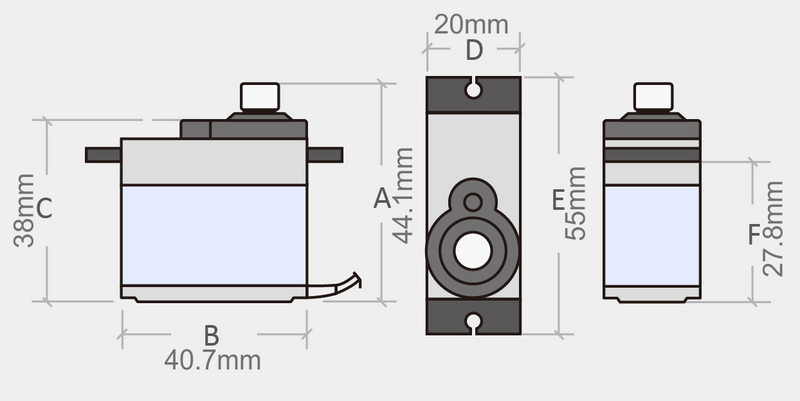 This high-torque standard servo can rotate approximately 180 degrees (90 in each direction). You can use any servo code, hardware or library to control these servos. Good for beginners who want to make stuff move without building a motor controller with feedback & gear box. Comes with 3 horns, as shown.

To control with an Arduino, we suggest connecting the orange control wire to pin 9 or 10 and using the Servo library included with the Arduino IDE. Position "0" (1.5ms pulse) is middle, "90" (~2ms pulse) is all the way to the right, "-90" (~1ms pulse) is all the way to the left.
Note that the default servo pulse widths (usually 1ms to 2ms) may not give you a full 180 degrees of motion. In that case, check if you can set your servo controller to custom pulse lengths and try 0.75ms to 2.25ms. You can try shorter/longer pulses but be aware that if you go too far you could break your servo!
NOTE: Operating servos close to or at stall torque reduces their life and will permanently damage them beyond repair.
Specifications
Weight: 47g
Dimension: 40.6mm X 20.5mm X 38mm
Stall Torque: 5.5 kg-cm (4.8V); 6.511 kg-cm (6V)
Operating Speed: 0.19sec/60degree (4.8V); 0.56sec/60degree (6.0V)
Operating Voltage: 4.8V ~ 6.6V
Gear Type: Metal gear
Temperature Range: 0

℃

- 55℃
Dead Band Width: 1us
Servo Wire Length: 32cm
Current Draw at idle: 10mA
Servo Arms and Screws included
Resources
Tutorial