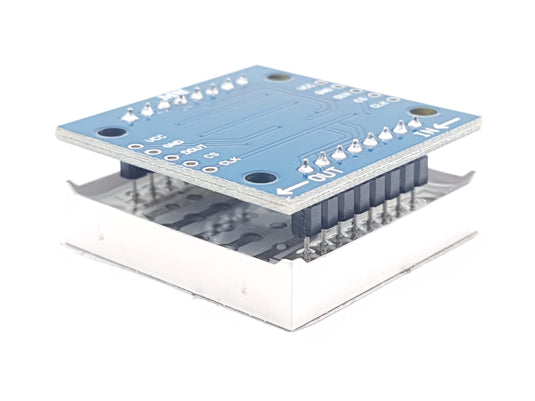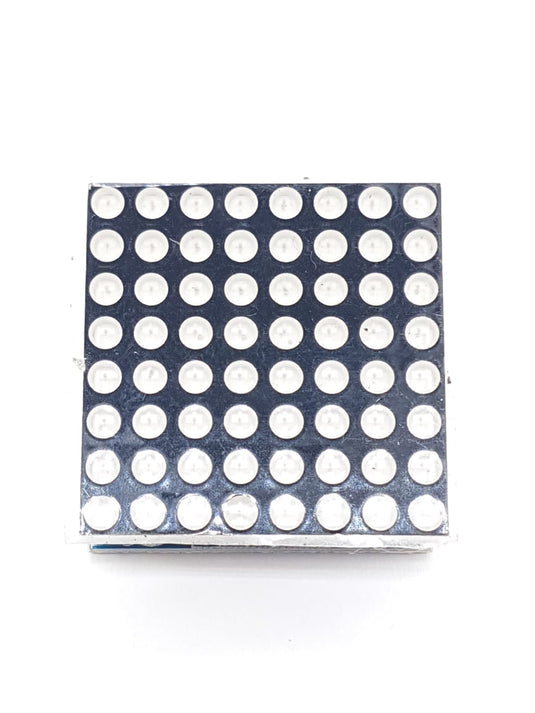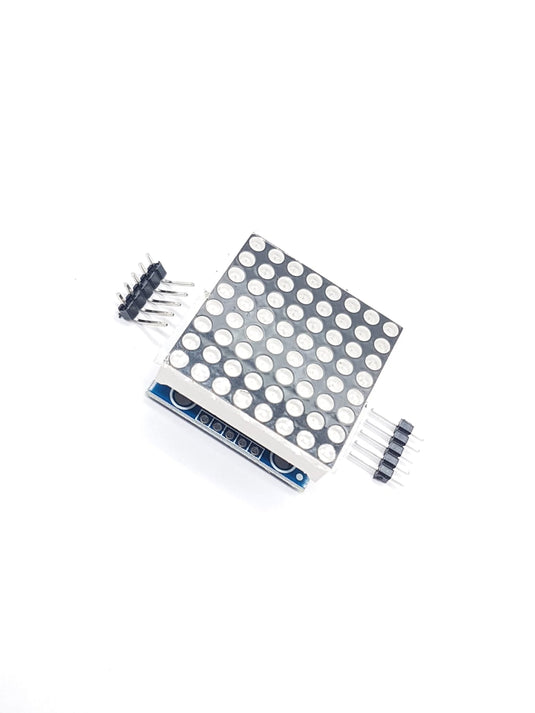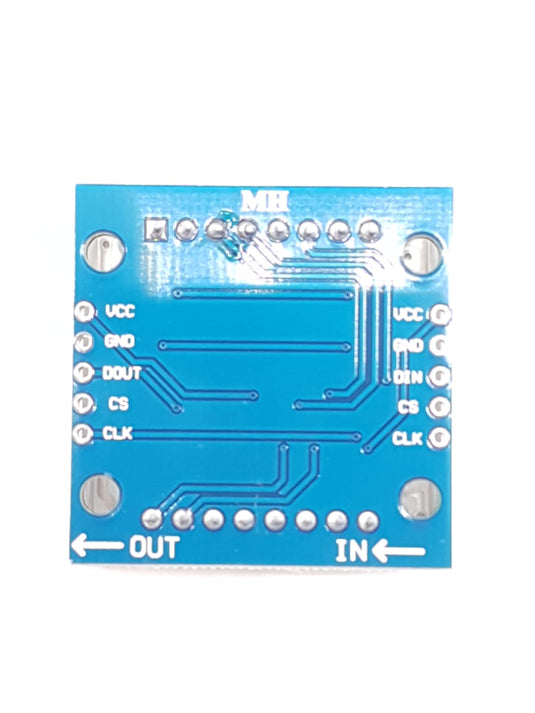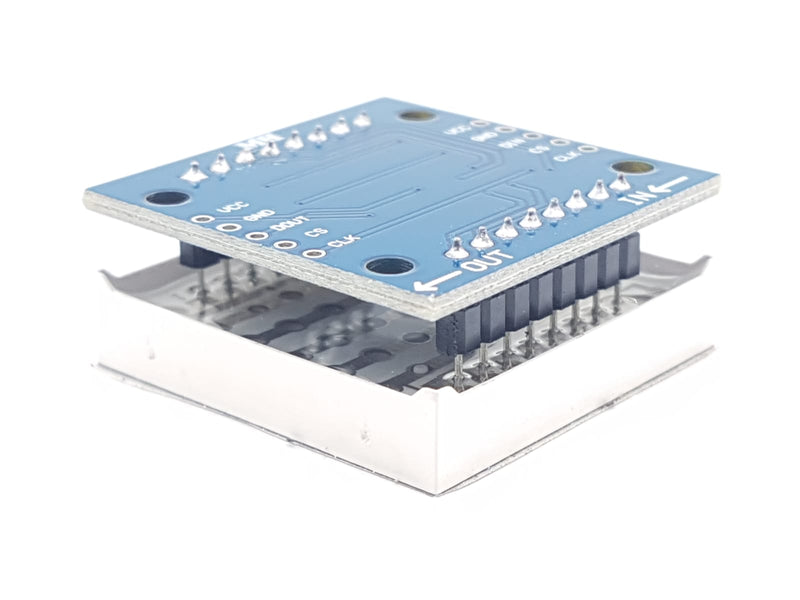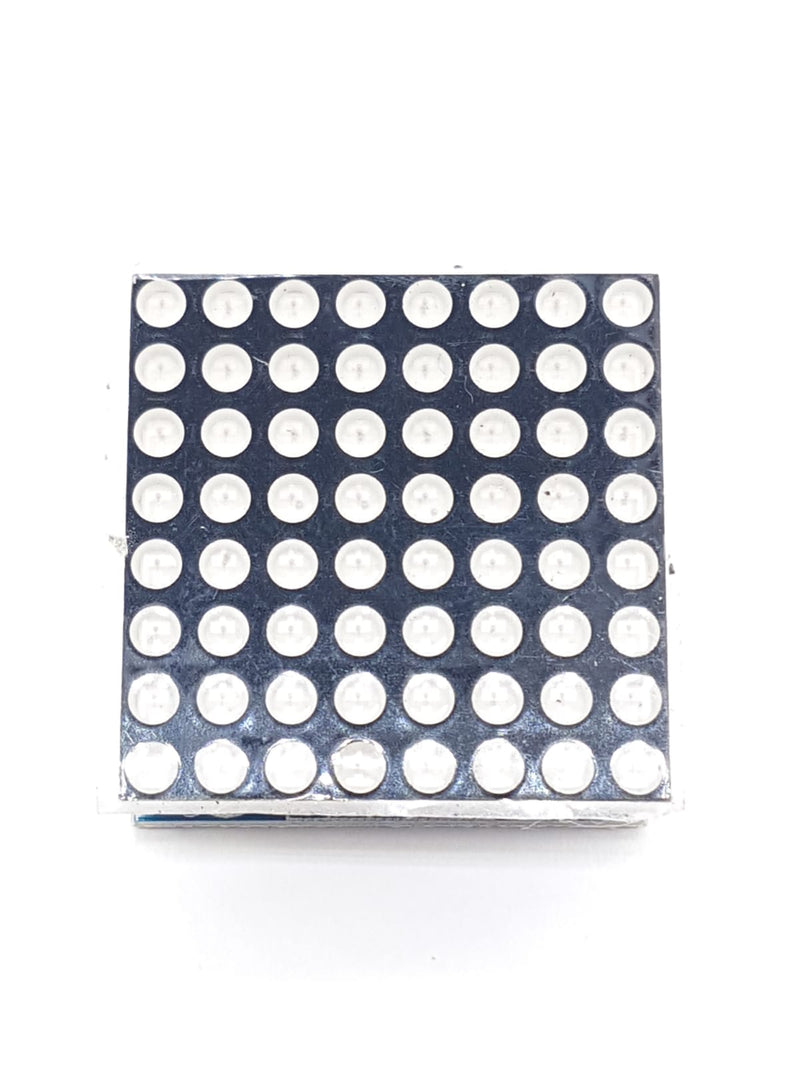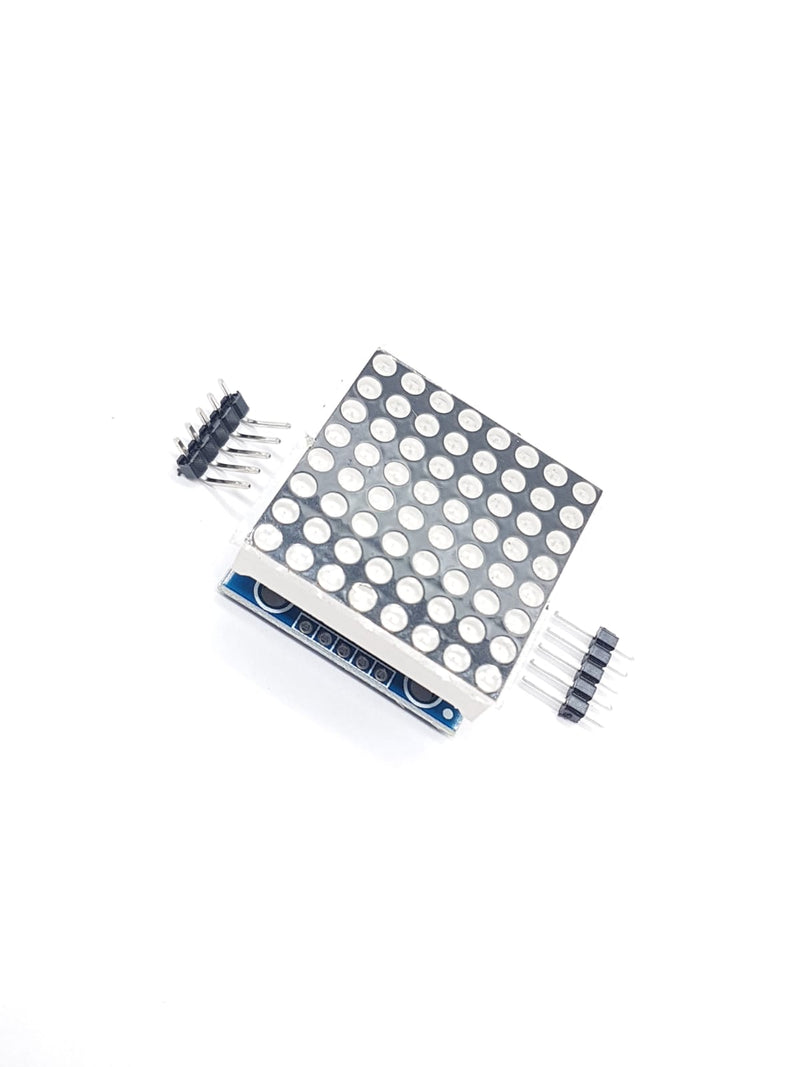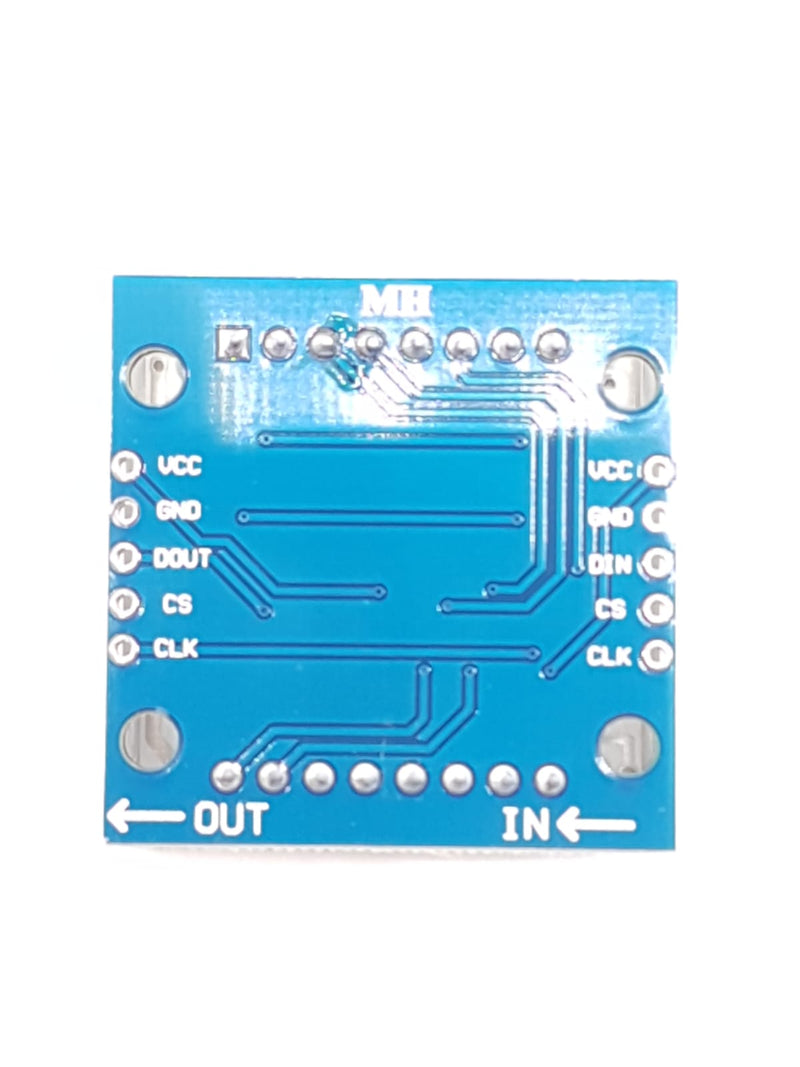 Wiring instructions:
The left side of the module for the entrance door, the right of an exit door when the control of a single module, is sufficient input port connected per CPU

When a plurality of modules in cascade, input and output CPU termination, an input terminal of the second output end of the first module of a module, t

It has the first two modules of the input terminal of the three termination modules, and so on.
LED color: Red, Green, Blue (Optional)

Operating voltage: 5 V

Dimensions: 12.8X12.8X1.3 cm

Fixing screws with 64 holes with a diameter of 3 millimeters

Module with input and output interfaces, support for multiple module cascade
An LED matrix is a two dimensional array of LEDs that can be used to display symbols, characters or even images. 64 bright white LEDs are contained inside the plastic body, in an 8x8 matrix.
The MAX7219 does all the control and refresh work for you in driving the 8x8 matrix display. Using an Arduino like micro controller, and 3 pins, you can drive the display or daisy chain multiple displays.
Specifications
Resources
Tutorial