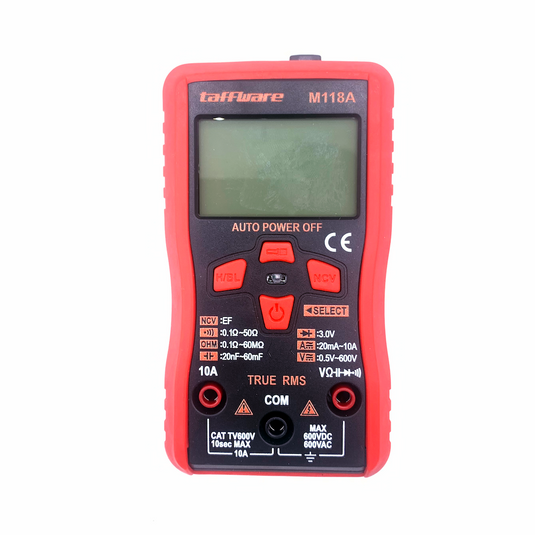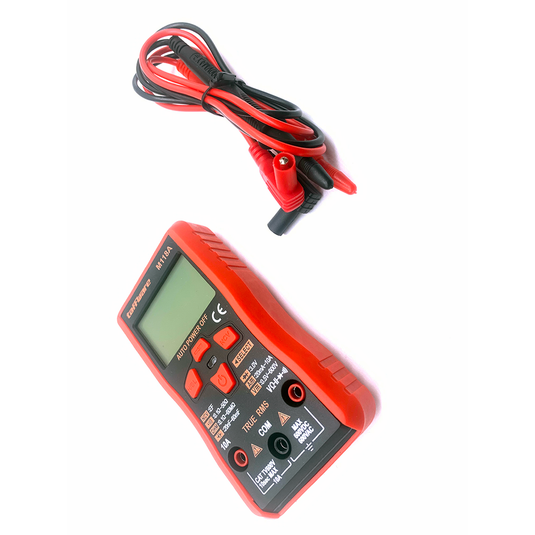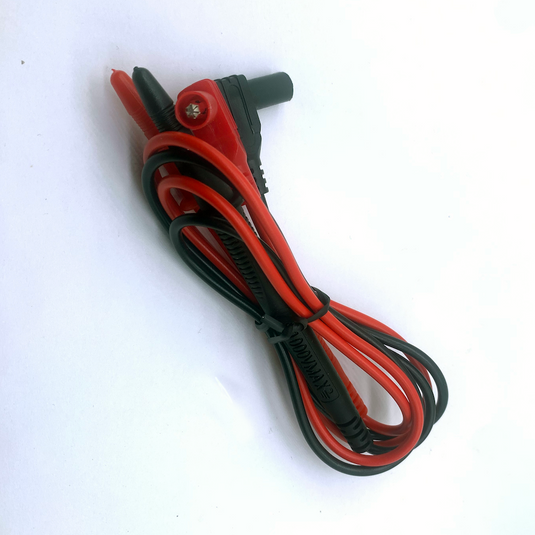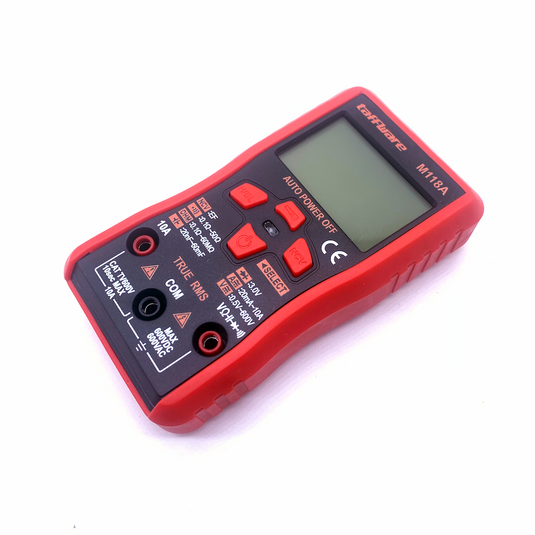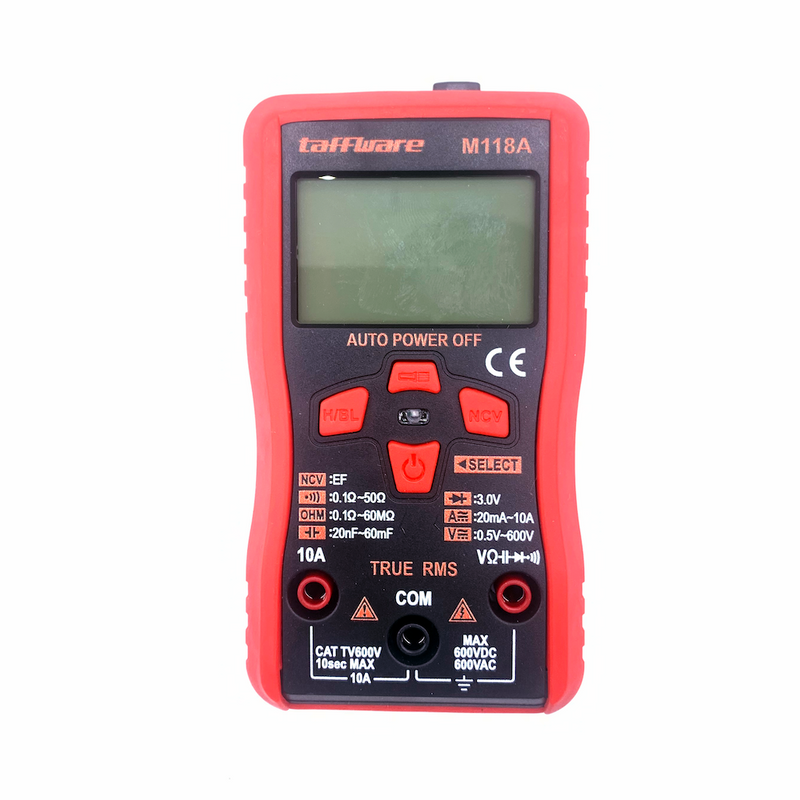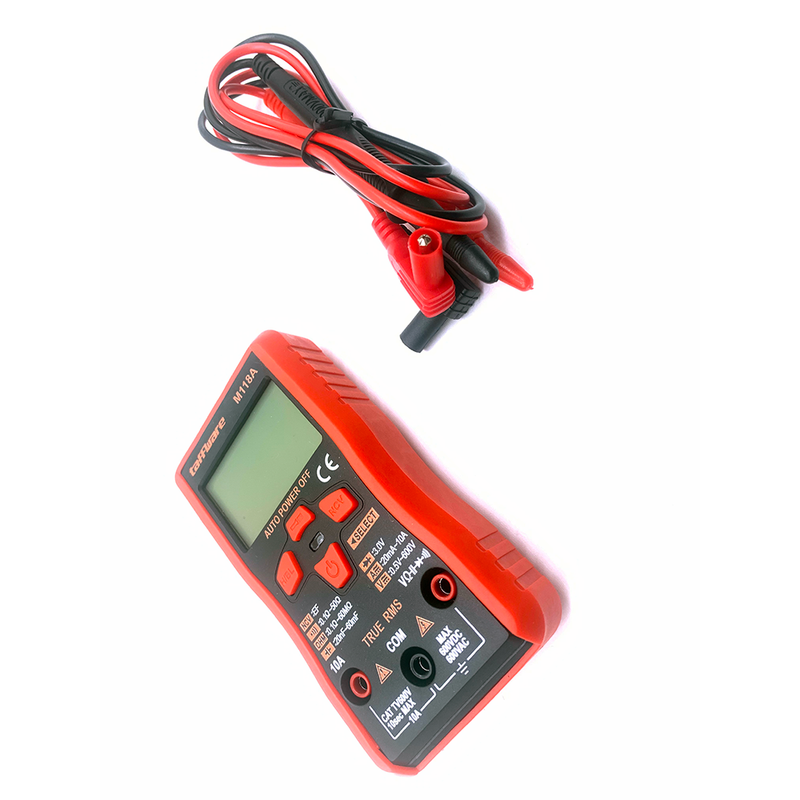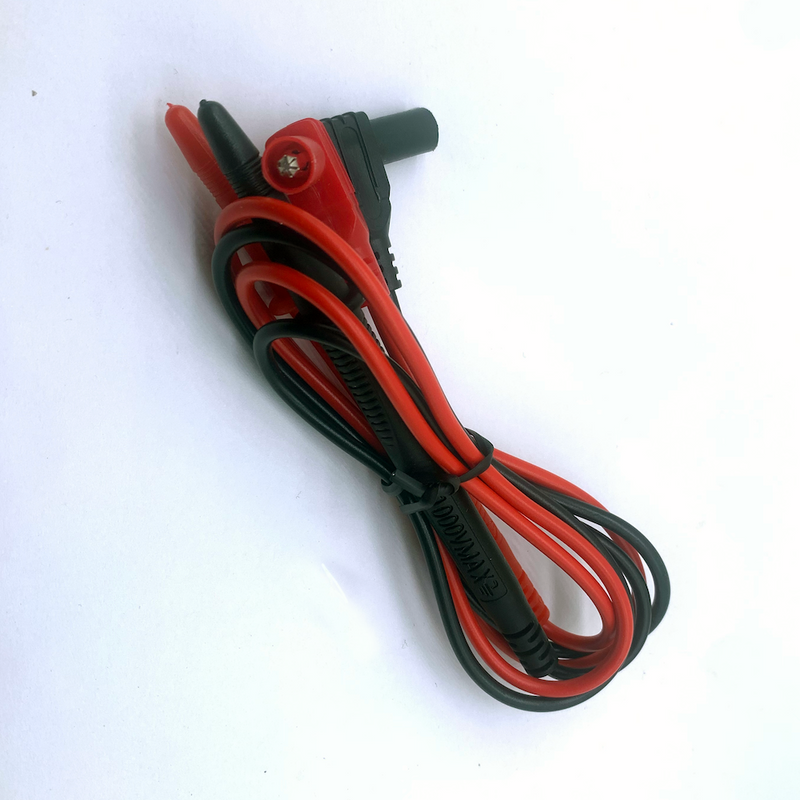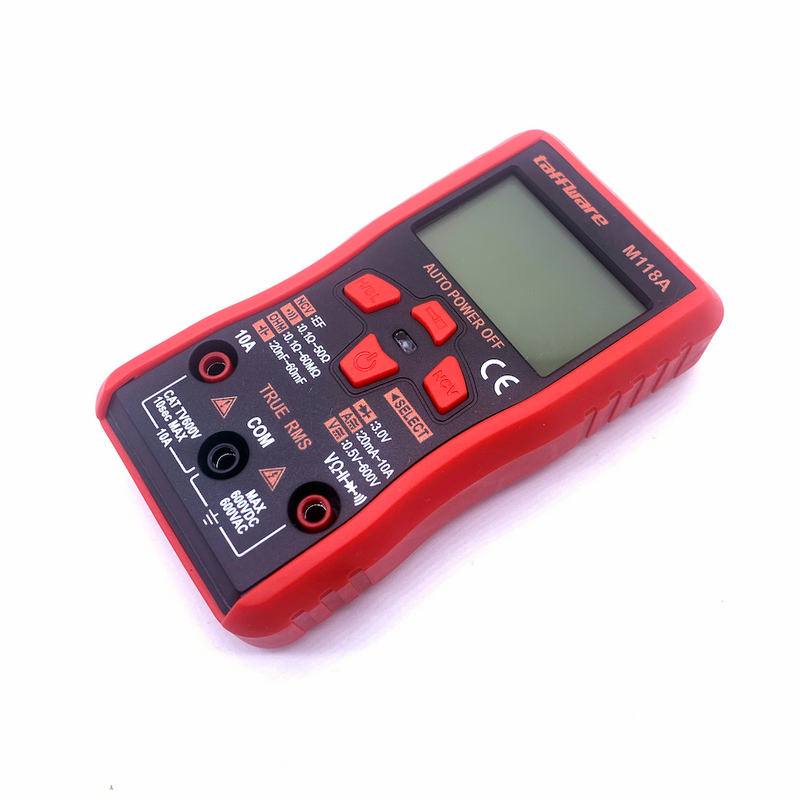 M118A is a 6000 count pocket type 3 5/6 digit real effective value automatic scanning digital meter. M118A has different input voltage/current/resistance/etc. It automatically recognizes and measures according to Signals. M118A features stable performance, high sensitivity and clear reading. The M118A also has additional useful functions of flashlight and non-contact voltage test. M118A is an ideal tool and tool suitable for factories, teaching and electronics enthusiasts.
Specifications:
Brand: TAFFWARE
Model: M118A
Resistance: Yeah
Screen 6000 count
Capacitance: Yeah
Continuity test: Yeah
In ncv: Yeah
Zero line/fire line test: Yeah
Whole unit symbol: Yeah
Backlight guide: Yeah
True RMS: Yeah
Auto shut off:Yeah
Flashlight lighting: Yeah
Diode: Yeah
Sampling rate: Yeah
Power source: 2*1.5V AAA
DC/AC voltage 6V/ 60V/ 600V ±(0.5% + 3)
Resistance: 600Ω ±(0.8% + 5) , 6kΩ/60kΩ/600kΩ/6MΩ ±(0.8% + 3) , 60MΩ ± (2.5% + 3)
Capacitance: 10nF/100nF/1uF/10uF/100uF/1mF/10mF ±(3.5% + 20) , 60mF ±(5% + 3)
AC/DC current: 6A/10A ±(2% + 30)
Packing list:

1 * digital multimeter

1 * Test leads

1 * user manual
Note: This device doesn't include a battery.
Good product
Good product in low price,
Taffware DMM
Excellent. Accurate and convenient to use.