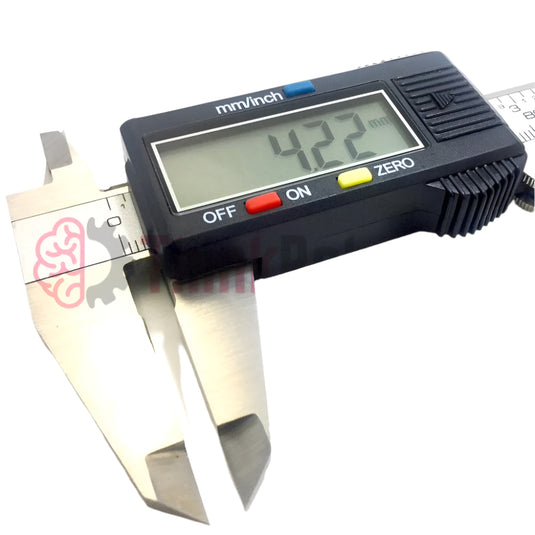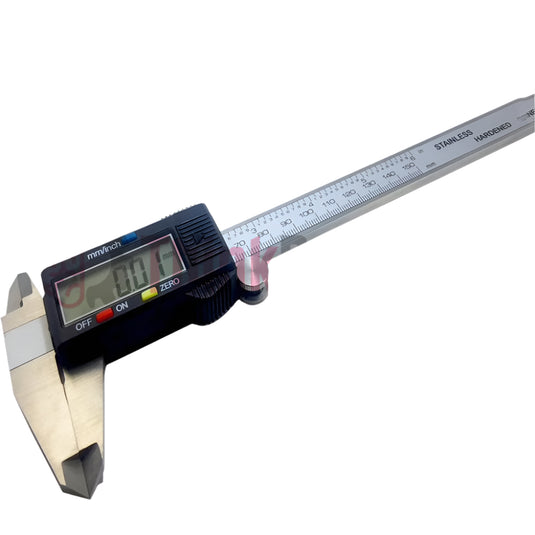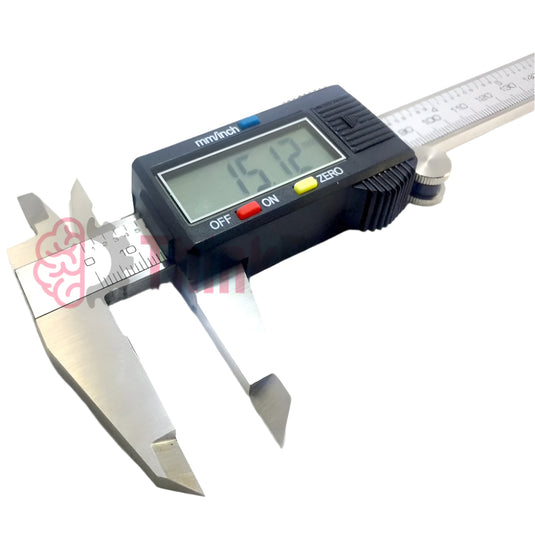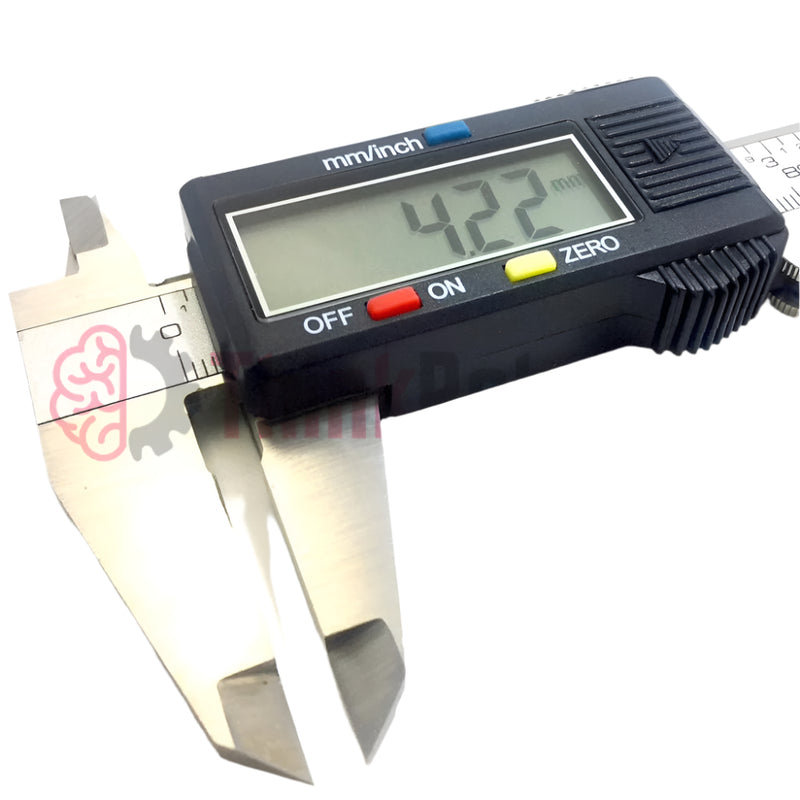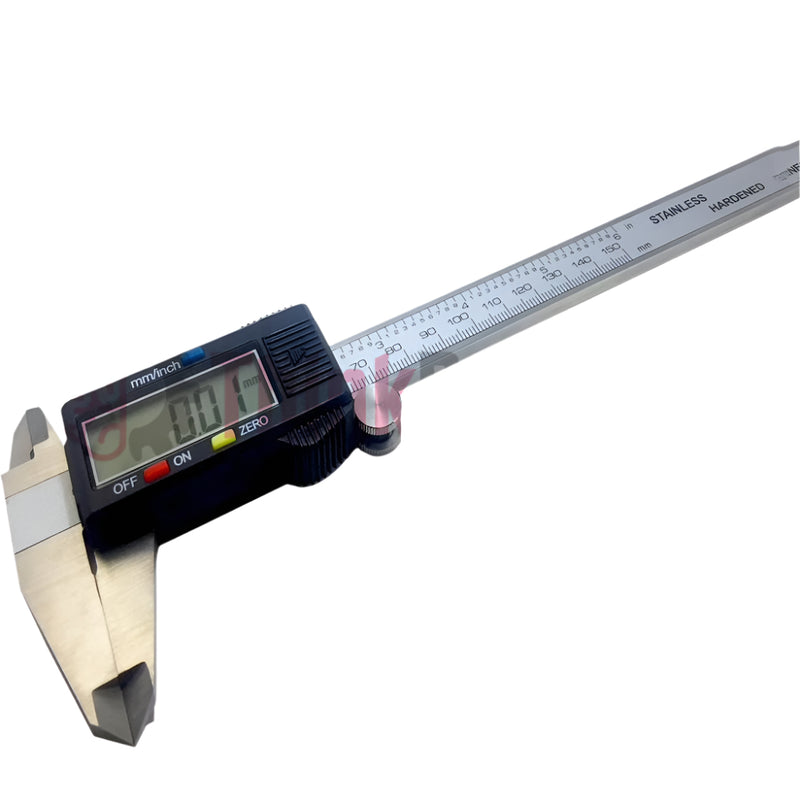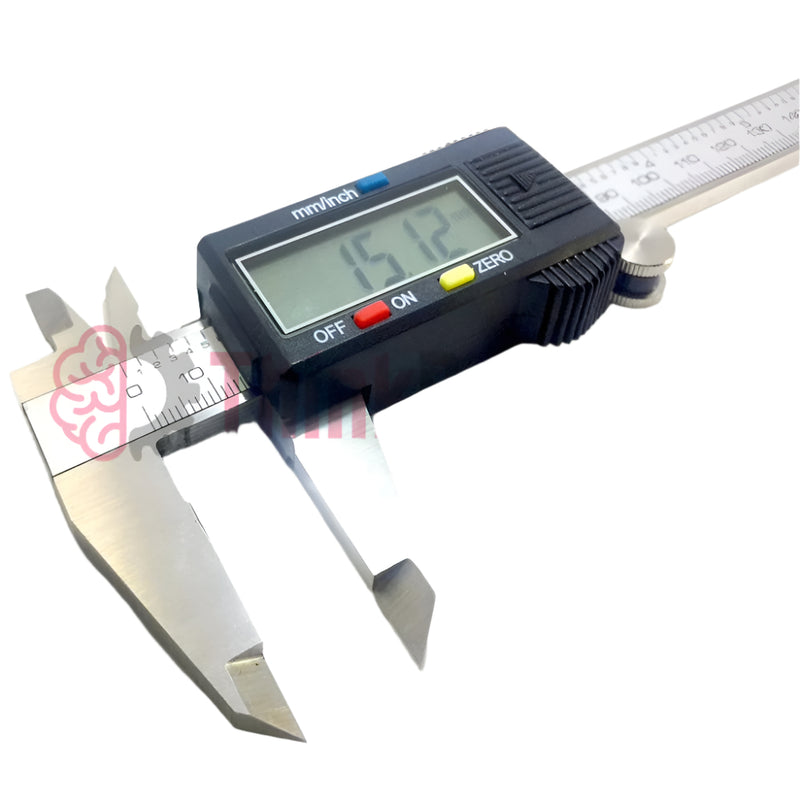 These high quality digital calipers offer 0.02mm accuracy and a resolution of 0.01mm. Fine polished stainless steel and NEW processing of depthometer's groove give better looking, smooth sliding, and accurate result. 
Measuring Range: 0-150mm / 0-6in.

Resolution:0.01mm / 0.0005in.

Accuracy: ± 0.02mm / 0.001in. (<100mm); ± 0.03mm / 0.001in. (>100mm)


Repeatability: 0.01mm/0.0005in.

Max. Measuring Speed: 1.5 m/sec., 60 in./sec.

Measuring System: Linear Capacitive Measuring System

Display: LCD

Power: LR44 (1.5V / 180mAh)

Working Temperature: 5℃ - 40

℃ (Accuracy affected in environments exceeding 80% relative humidity)
NOTE: Slider can be moved only after the locking screw is loosened. 
Specifications
Resources
Tutorial