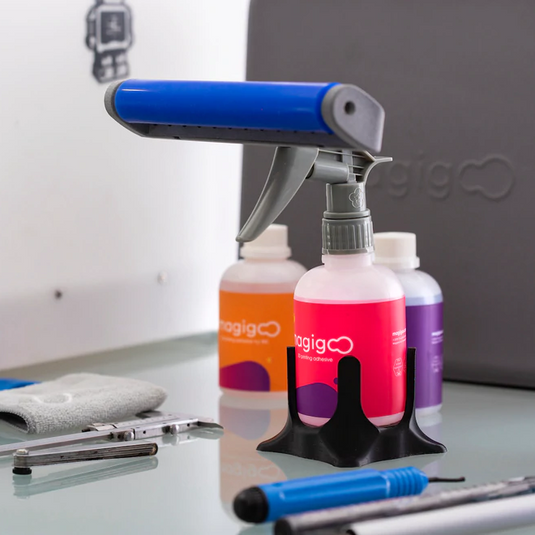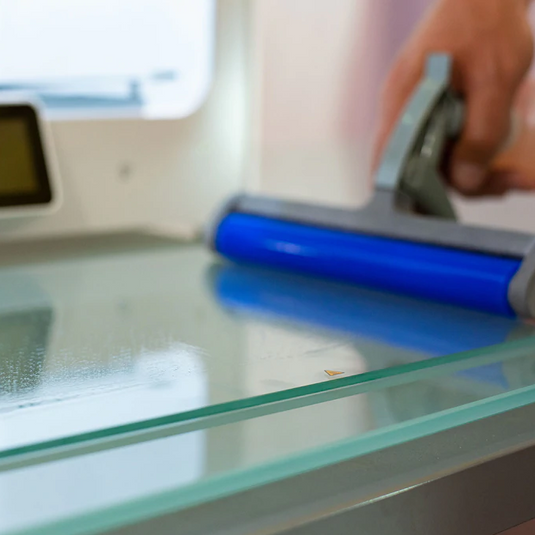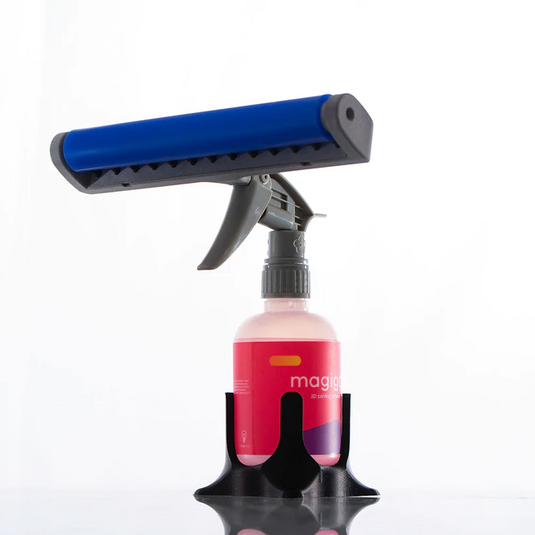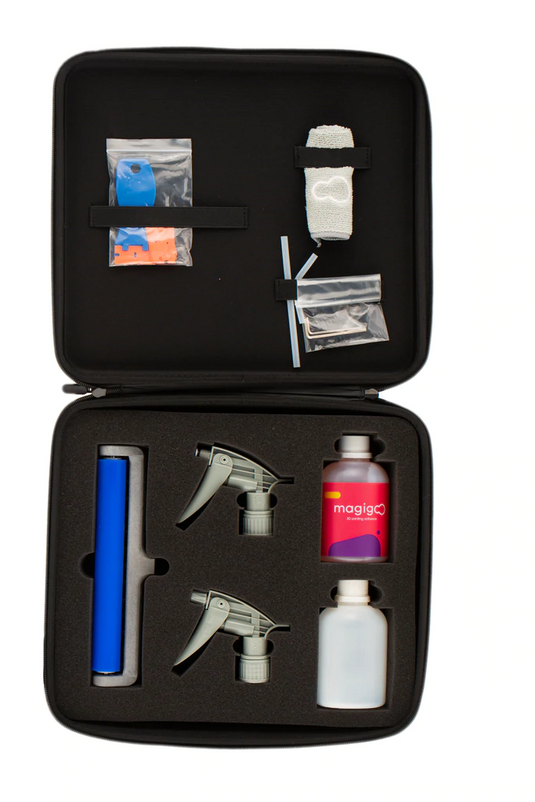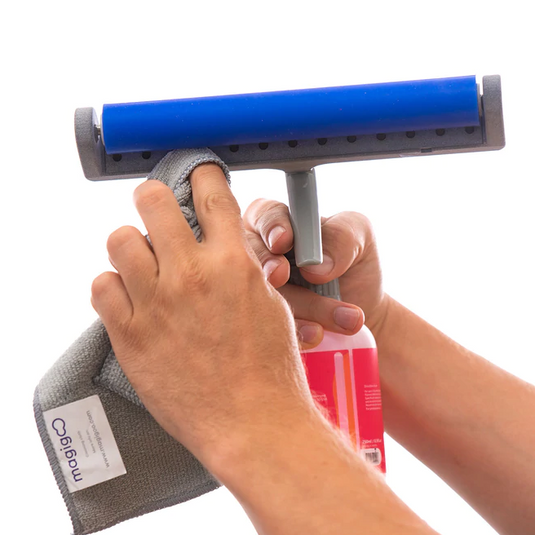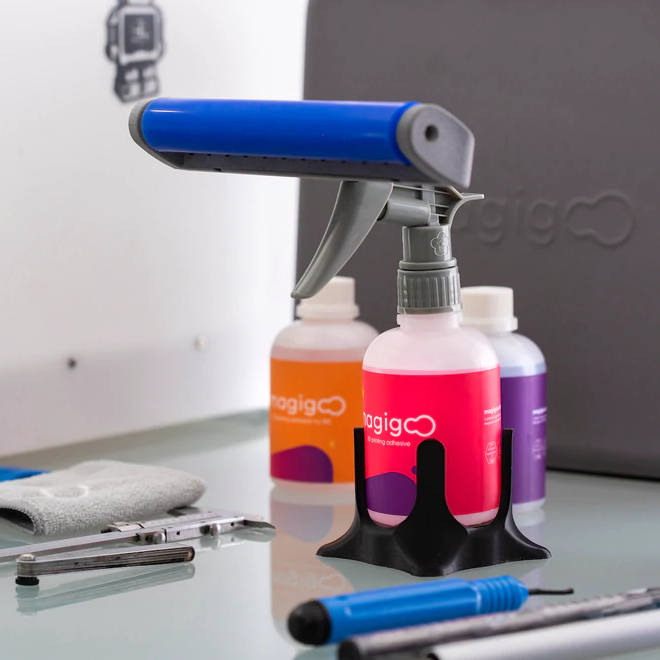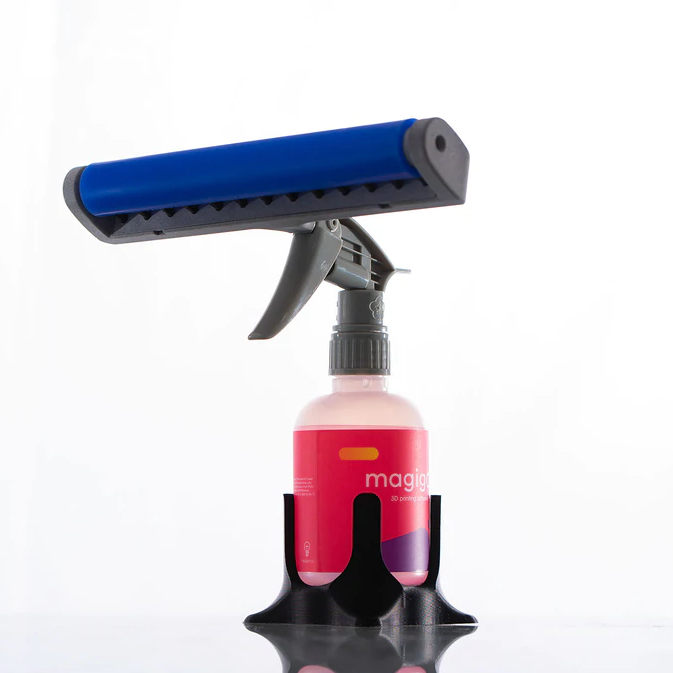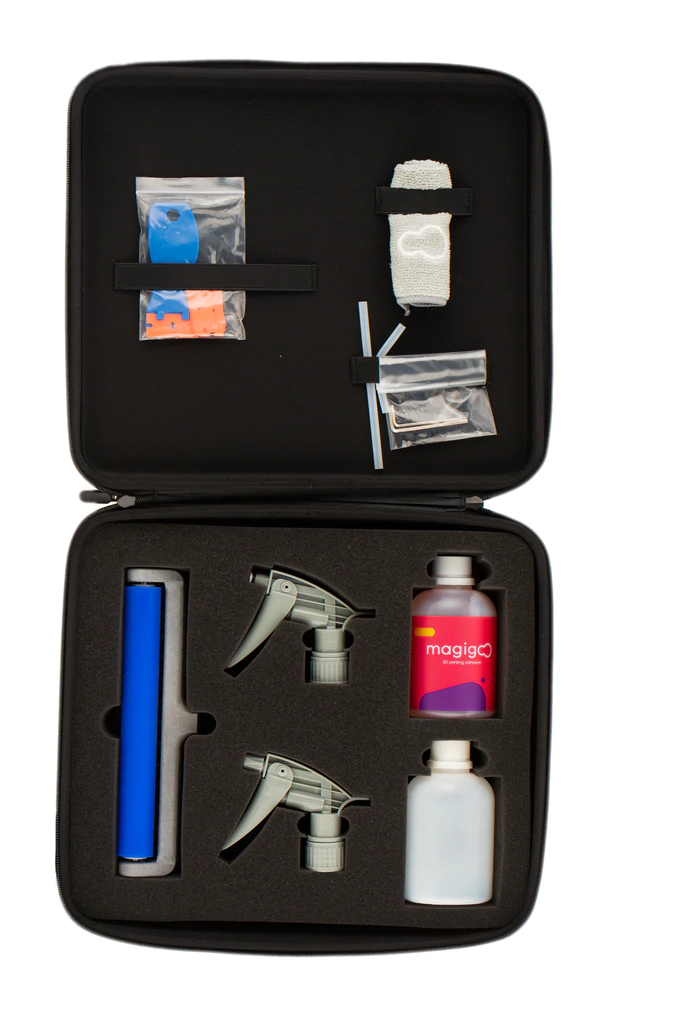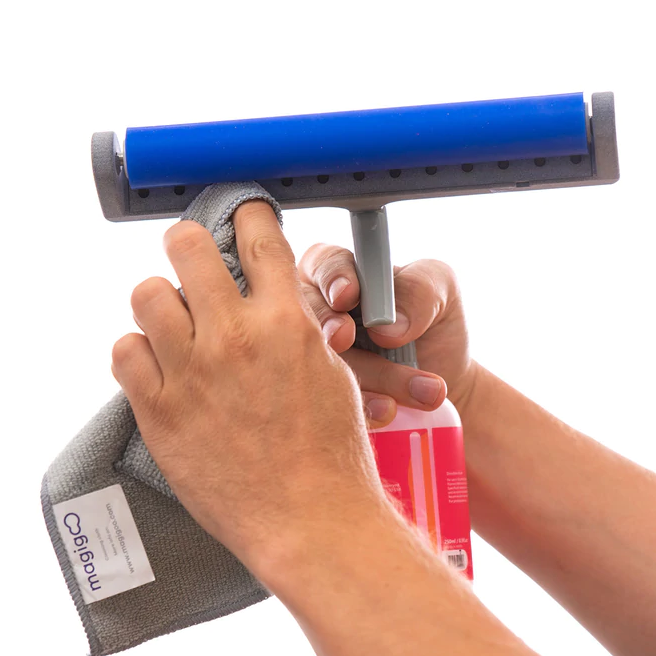 Apply Magigoo Adhesives with a Single Swipe
Due to supply constraints, current shipping time is 3-4 weeks.
First layer build-plate adhesives are required to mitigate the warping effect in the FDM printing process of commodity and engineering grade thermoplastic filaments.
If your AM process involves numerous build surfaces in a printing farm set-up or 3D printers with large build surfaces, applying first layer adhesives using glue-stick, pen type or brush-on adhesives simply takes a lot of time and can result in an uneven application.
The Magigoo Coater enables you to pump once and spread the layer with Silicone Roller in a quick, convenient, and reliable manner on your FDM printing surface.
The Starter Kit includes everything you need. 
The Coater
250ml Magigoo Original
Cleaning Kit
Spare parts for maintenance
User Manual
STL files for printing hooks and stand for the Coater for storage