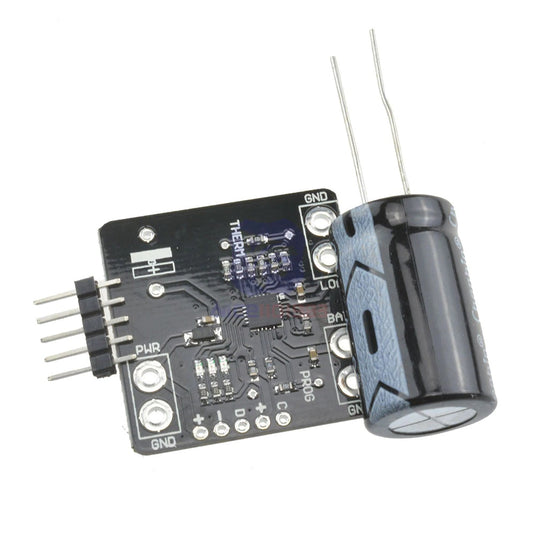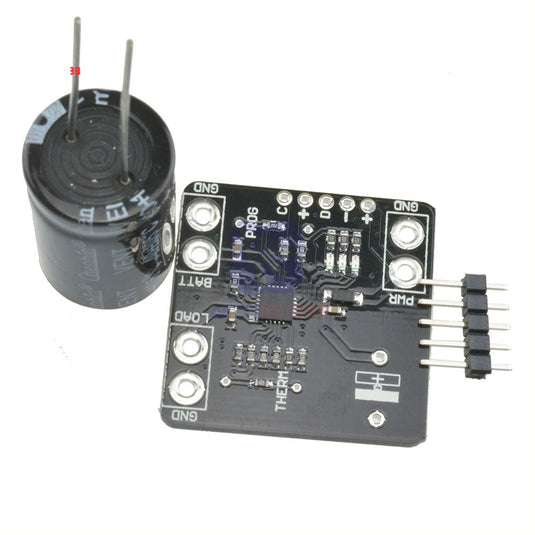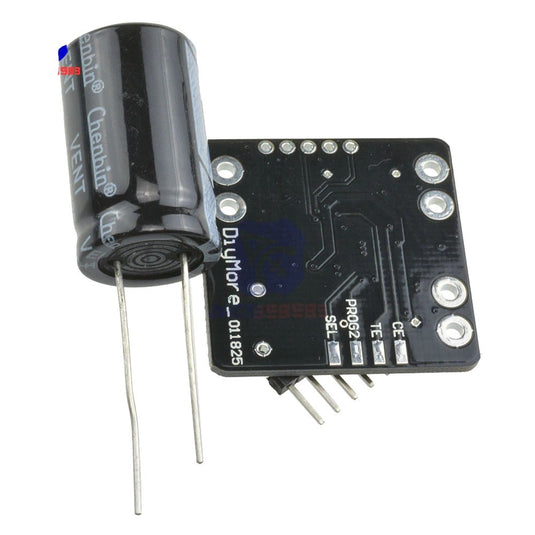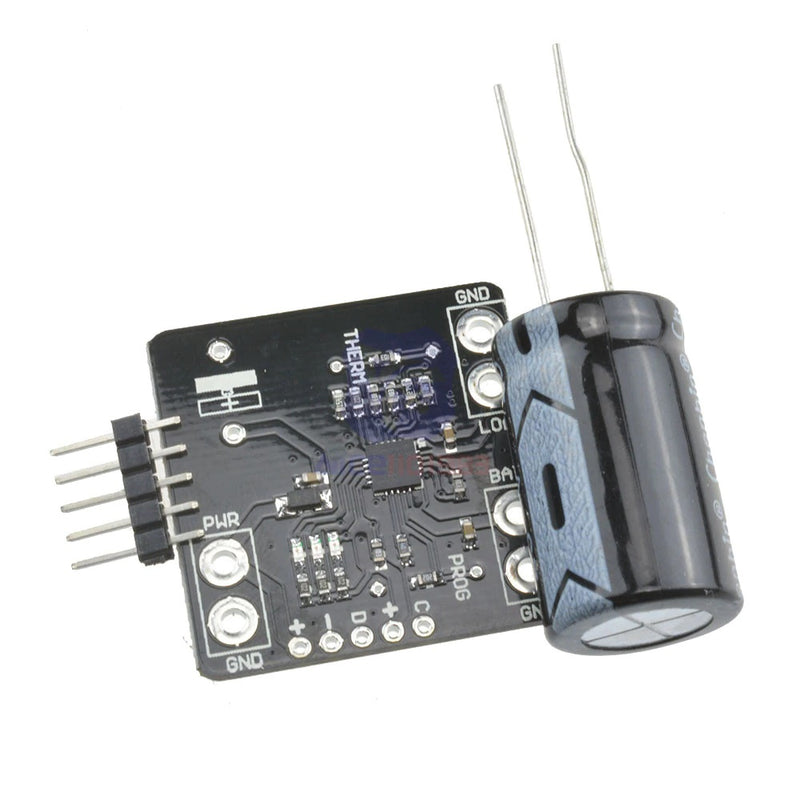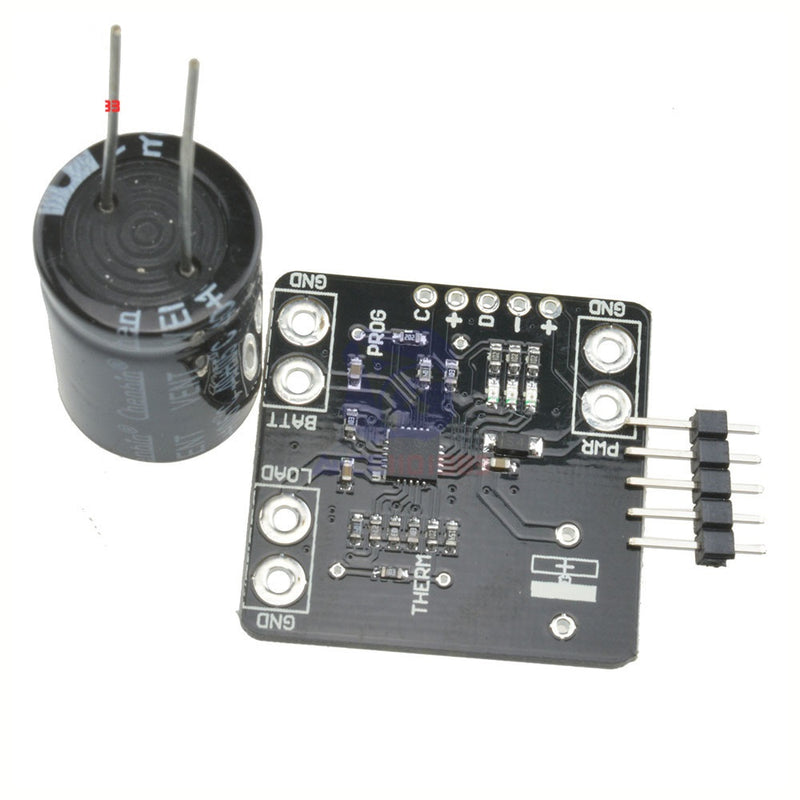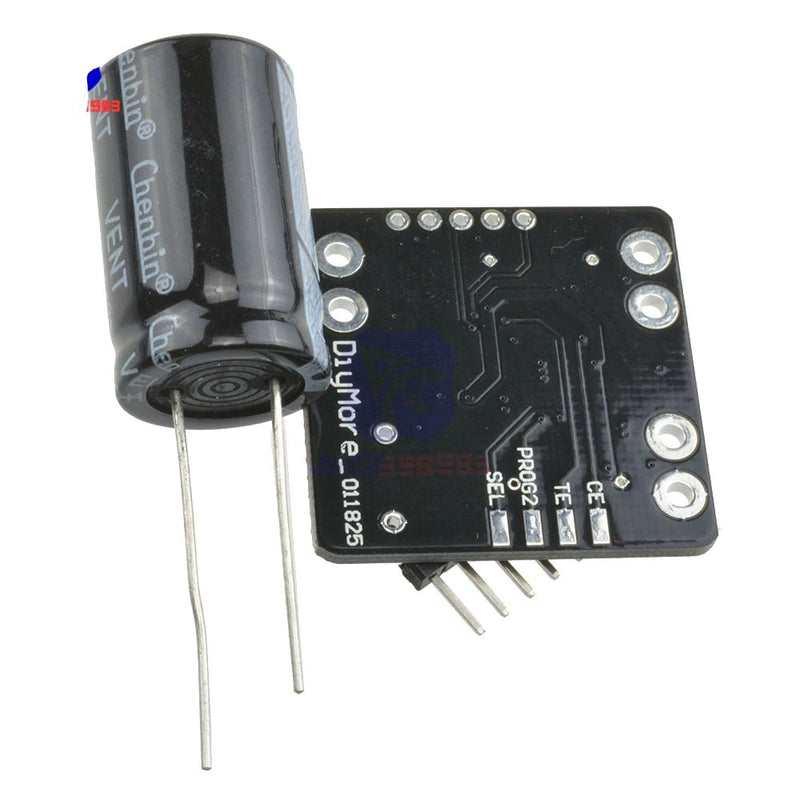 Battery temperature monitoring by welding on a 10 K NTC thermistor (not included) - suggested for outdoor projects where the battery can be heated (50u00b0C) or cold (0u00b0C)
Make your green projects this summer with our specialized USB / Solar lithium-ion polymer battery charger. This charger is a unique design, perfect for DIY outdoor projects or iPod chargers. We have spent more than a year testing it and playing with this charger to find a plug and play solution to charge batteries with the sun and we are really satisfied with what we finished.
Easy to use. Pick up any of our many 3.7V / 4.2V LiIon batteries and a 6V solar panel. Plug the battery into the BATT port using a 2-pin JST cable and the solar panel on the DC connector using a 2.1mm adapter cable put the solar panel outside (and keep the battery out of the Sun. It needs to stay cool!) To start charging! You can feed another project as a Mintyboost at the same time by connecting to the load output port
Our carefully designed charger is designed specifically for solar charging, and will automatically attract the largest possible current from the panel in any light condition. Even thinking that it is not a "true" MPPT (Maximum Feed Point Tracker), it has almost identical performance without the additional cost of a buck converter. Other batteries may have different voltage, chemistry, polarity or pinout.
It comes with a mounted charging plate and a large stabilization condenser that must be installed in your finished project. It does not come with a Lipoly battery or a solar panel, but we have tons available in the store that work quite well. We have updated the design to be a little more compact, we have more mounting holes,
3.7V / 4.2V lithium-ion or lithium-ion battery charger
Charge with 5-6 V DC USB or 6 V solar panel!
LED indicator three colors: good power, charge 
Low battery indicator (fixed at 3.1 V) with LED output
Set for maximum load rate of Ma, can be adjusted from 50 mA to 1 to soldering in a resistance
It will always draw the largest possible current from a solar cell - up to the maximum load rate!
Intelligent load sharing automatically uses the input power when it is available, to prevent the battery from constantly charging / discharging
Resources