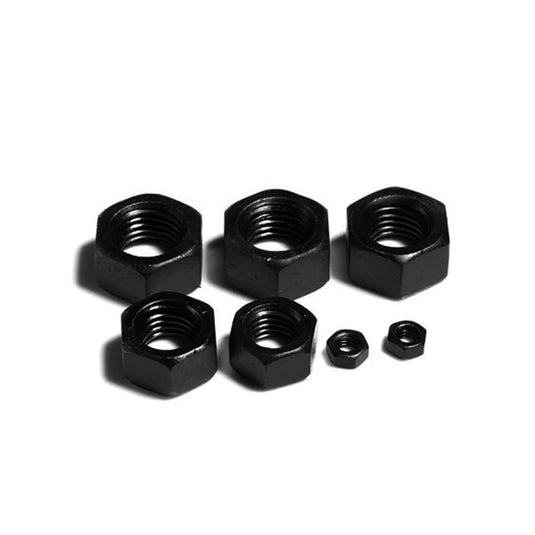 Our Medium Strength nuts are comparable in strength to Class 8.8 bolts and are suitable for fastening most machinery and equipment.
Black-oxide steel nuts have a dark surface color and are mildly corrosion resistant in dry environments.
Use a hex nut with a screw or hex head bolt to fasten two or more wood or metal parts. Hex nuts are often used in construction for framing or to create a bolted joint. A jam nut can be used to lock a standard nut in place when it is not tightened against another surface.
Get all your hex nuts, bolts and washers for your next DIY or industrial projects at ThinkRobotics.