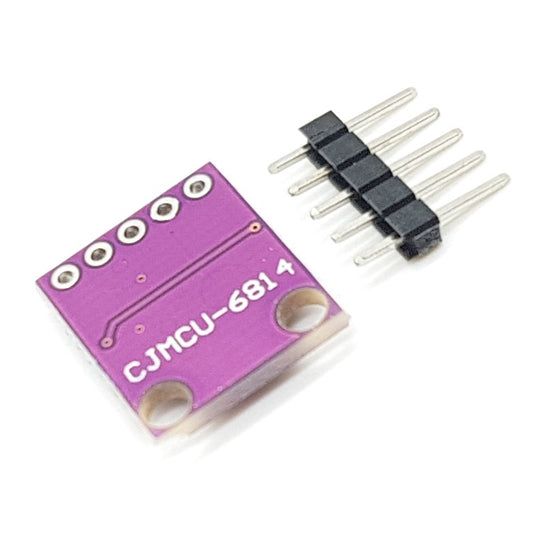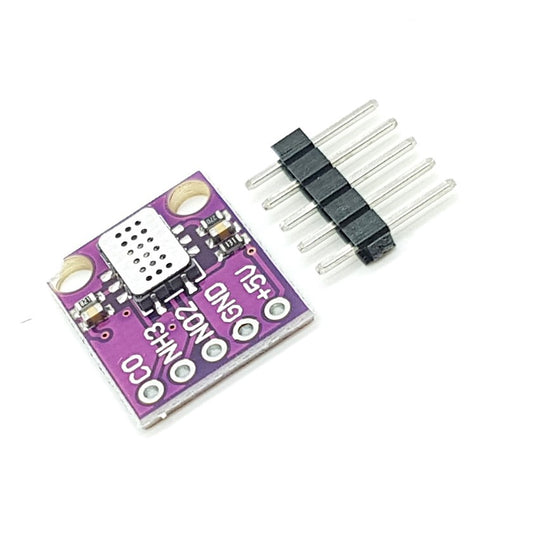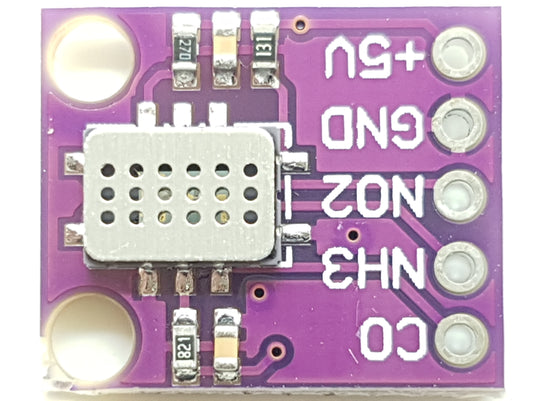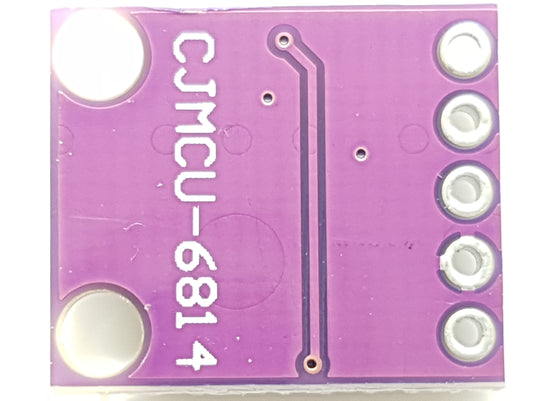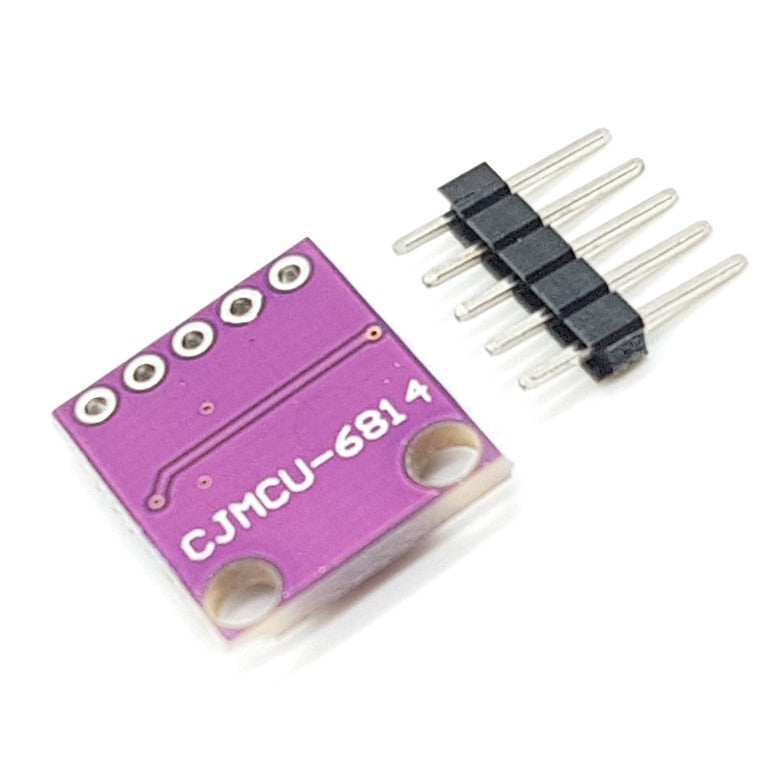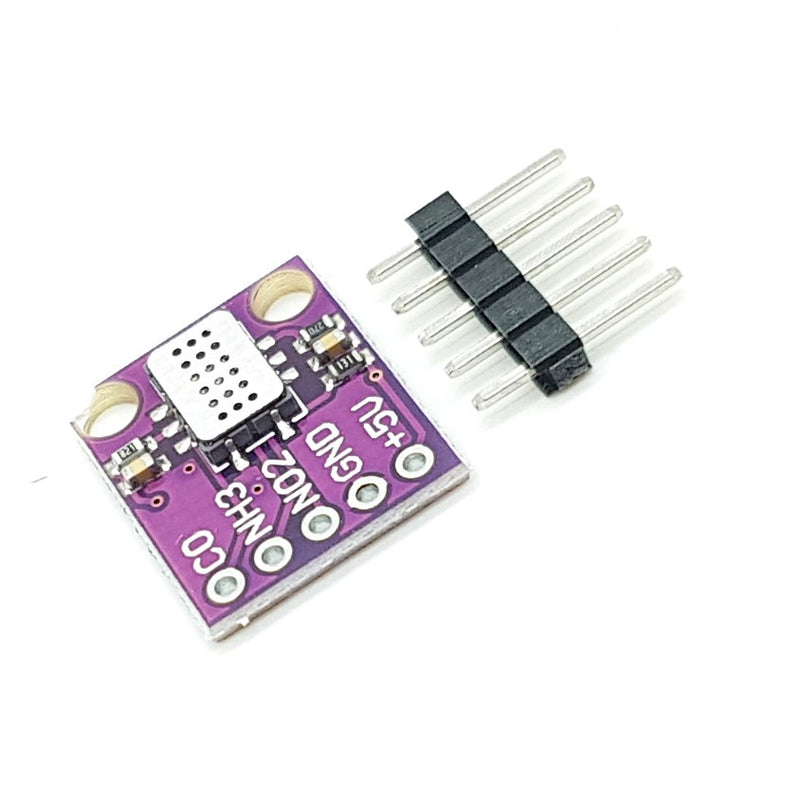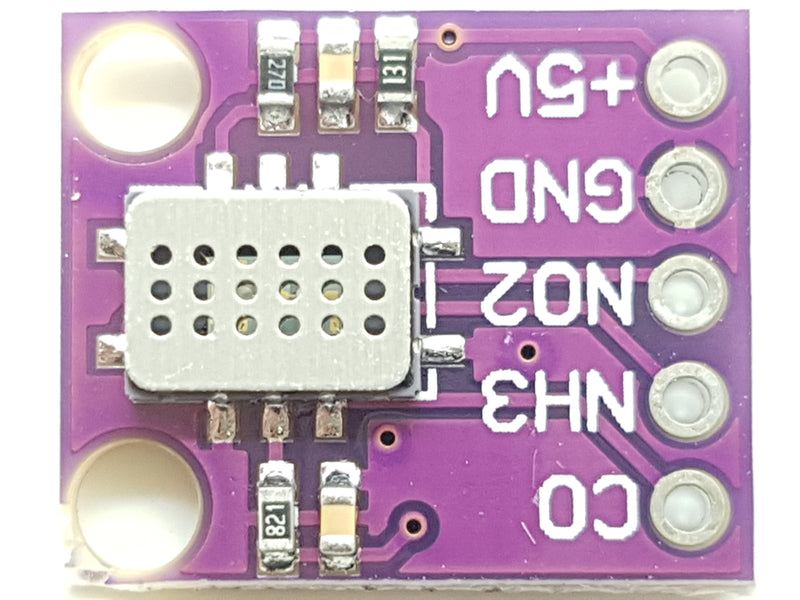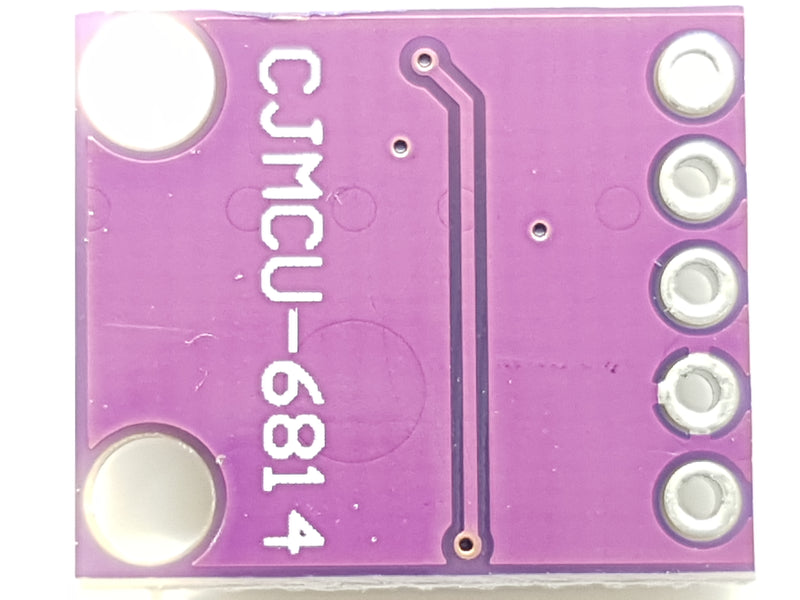 Description:
The MiCS-6814 is a compact MOS sensor with three fully independent sensing elements on one package. It is a robust MEMS sensor for the detection of pollution from automobile exhausts and for agricultural/industrial odors.
Sensor configuration
The silicon gas sensor structure consists of an accurately micro machined diaphragm with an embedded heating resistor and the sensing layer on top.
The MiCS-6814 includes three sensor chips with independent heaters and sensitive layers. One sensor chip detects oxidising gases (OX) , the other sensor detects reducing gases (RED) and the other detects NH3. The internal connections are shown above.
Carbon monoxide (CO) 1 - 1000ppm

Nitrogen dioxide (NO2) 0.05 - 10ppm

Ethanol (C2H5OH) 10 - 500ppm

Hydrogen (H2) 1 - 1000ppm

Ammonia (NH3) 1 - 500ppm

Methane (CH4) >1000ppm

Propane (C3H8) >1000ppm

Iso-butane (C4H10) >1000ppm
Specifications
Resources
Tutorial