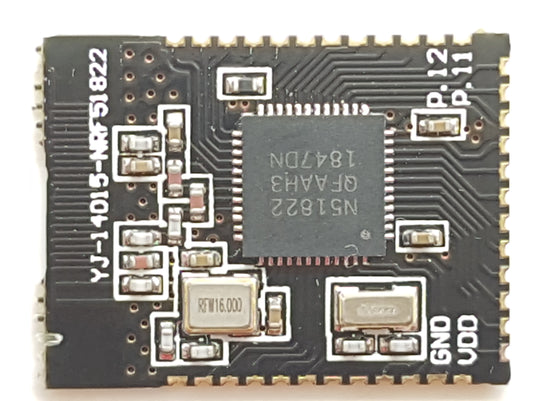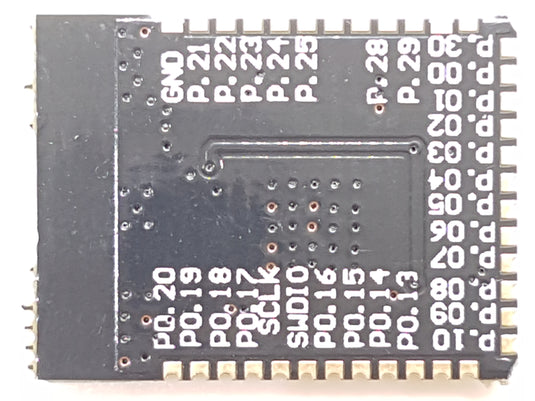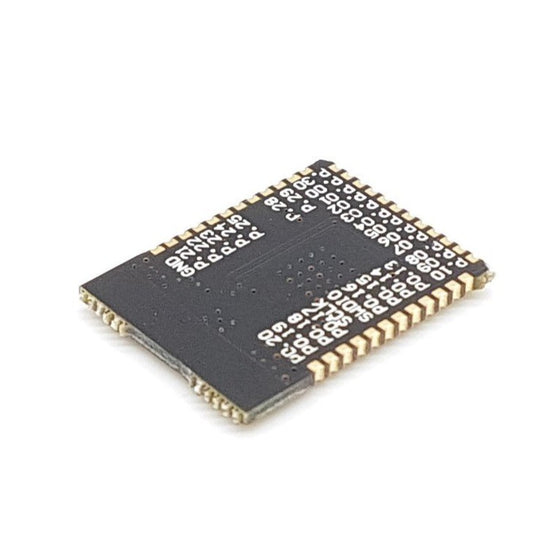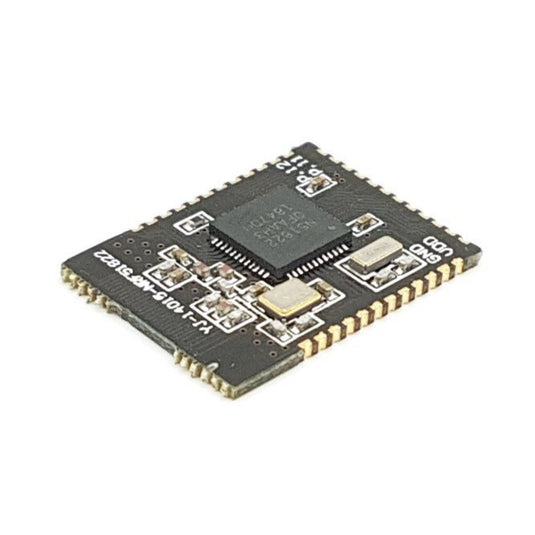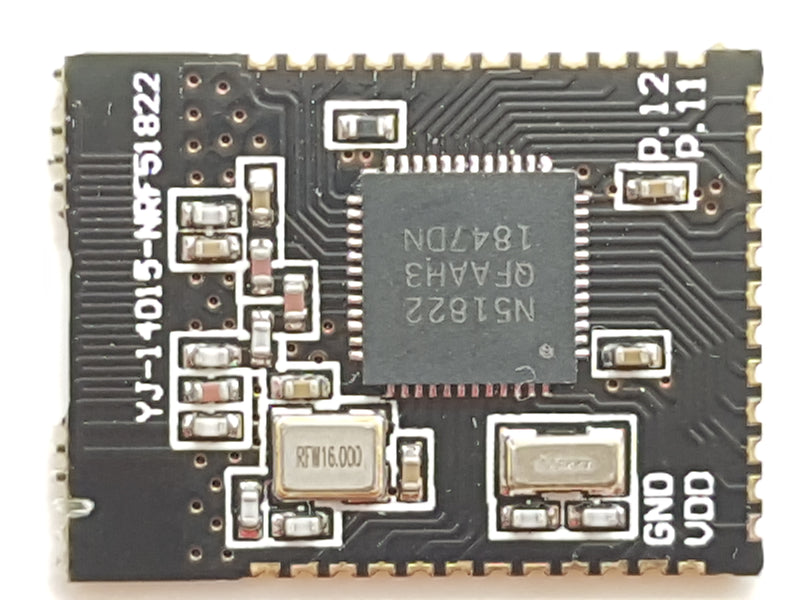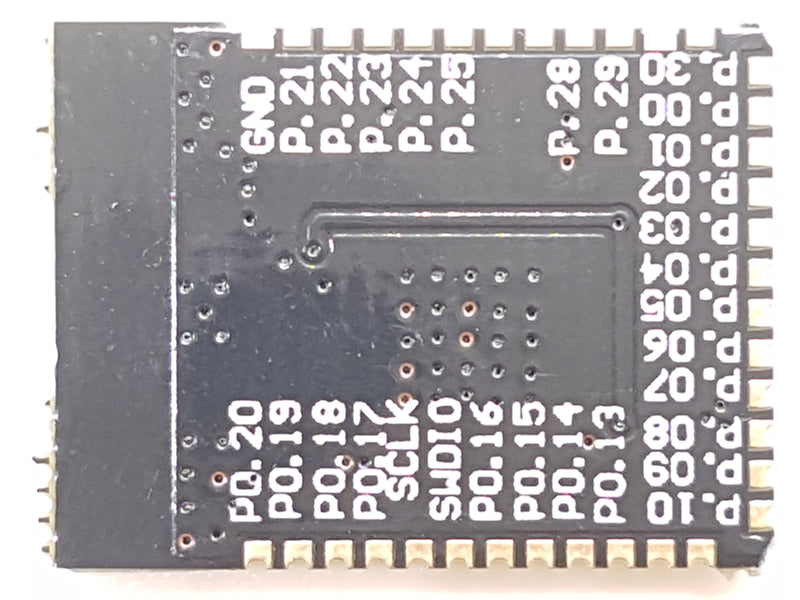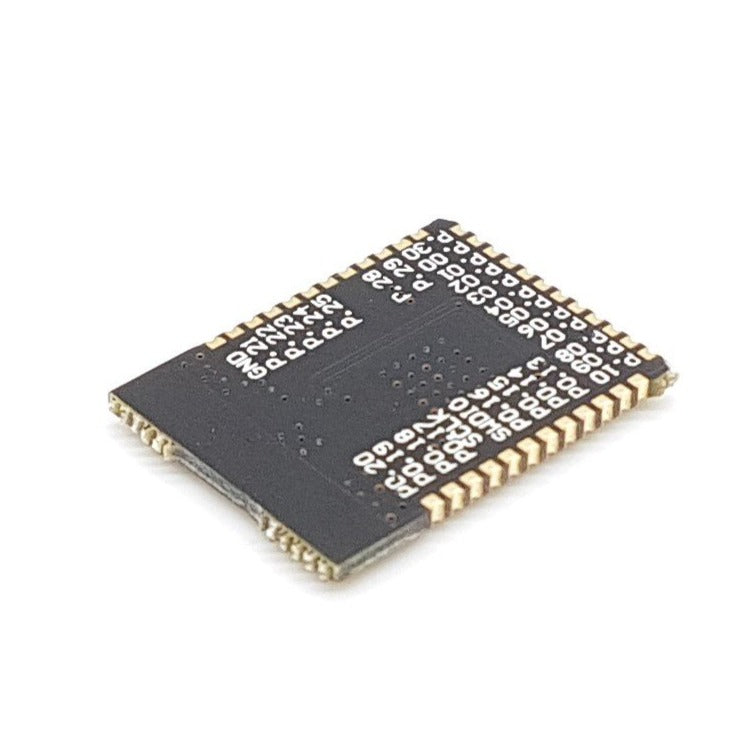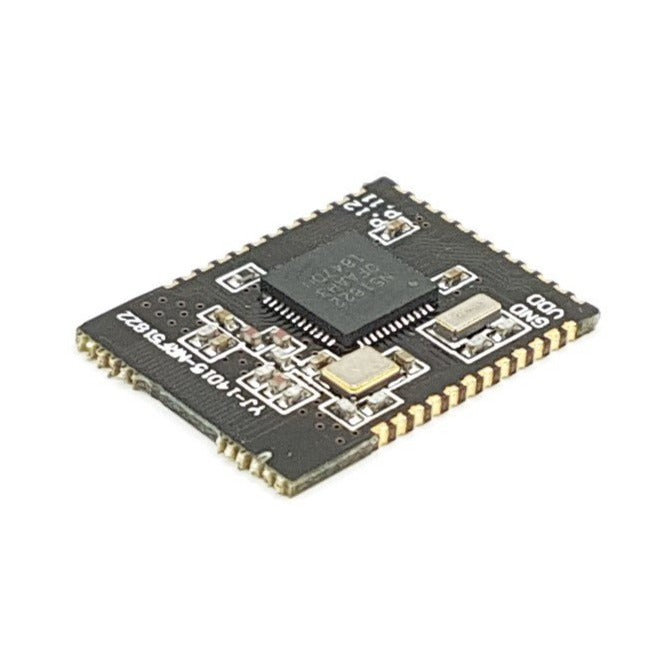 Core51822 is a wireless module based on nRF51822 - the Multiprotocol Bluetooth® 4.0 low energy/2.4 GHz RF SoC designed for ULP (ultra low power) wirelesss applications.
Overview
Core51822 is a wireless module based on nRF51822-the low-power Bluetooth® 4.0 Multiprotocol / 2.4 GHz RF soC designed for ULP (ultra low power) wireless applications.

Core51822 Specifications

On board the chip: nRF51822

Communication distance (external open @ 1 M data rate): 30 m

Frequency range: 2.4 GHz

Operating voltage: 2.0 V ~ 3.6 V

Operating temperature: -40 ° ~ 85 °

Dimensions (PCB): 20.3 mm x 15.50 mm

Expansion pinheader: all the I / Os except P0.26 and P0.27

Pinheader pitch: 2.00 mm

Spacing between pinheaders on the left side and right side: 18.00 mm

Antenna: antenna on board

NRF51822 Feature

2.4 GHz multiprotocol RF transceiver

128-bit AES HW encryption

256kB flash & 16kB of RAM

Programmable Peripheral Interconnection (PPI)

Digital interfaces: SPI, I2C, UART

10 bit ADC

Programmable output power: -20 to + 4 dBm

The development of independent applications and protocol stacks

Fully compatible with NRF24L series

Pin assignment compatible with NRF51xxx series

Global separate power management

Operating voltage: 1.8 V ~ 3.6 V
Application:
Wearable devices

Bluetooth smart application

Mobile phone accessories

RFID labels

Smart home appliances

Industrial control

Data acquisition system
Specifications
Resources
Need resources/Howto
Hi. The modules looks promising. But there is no howto material or document for how to use this module. It should be very useful when you post some documents on howto use it.