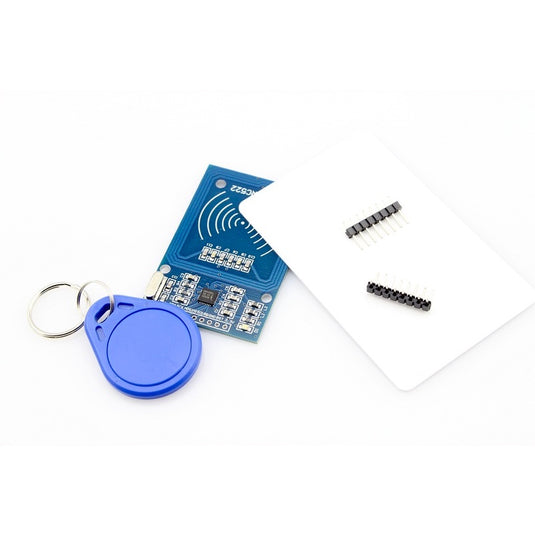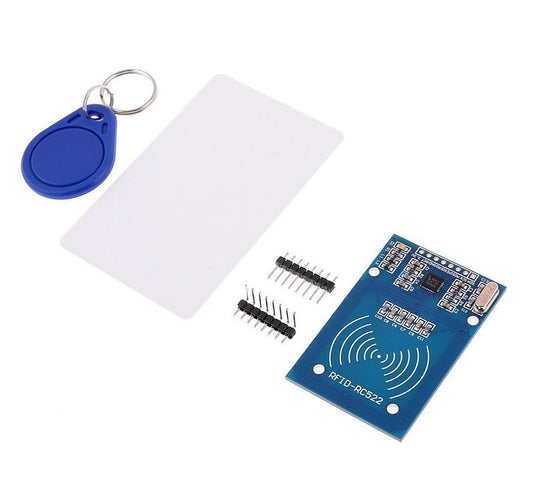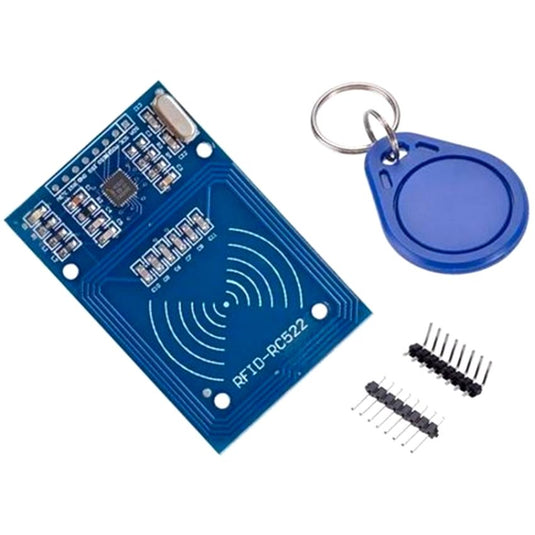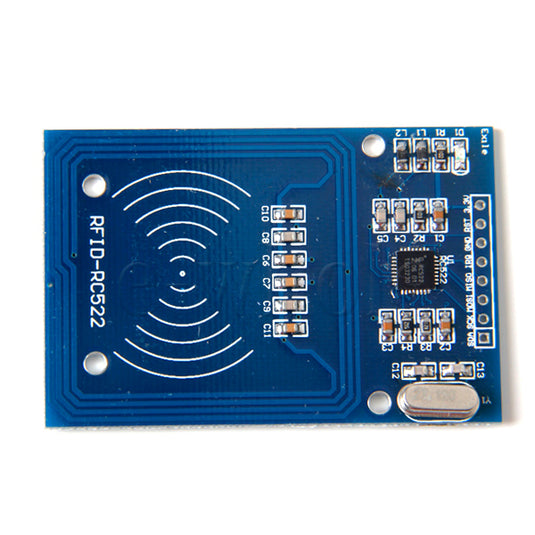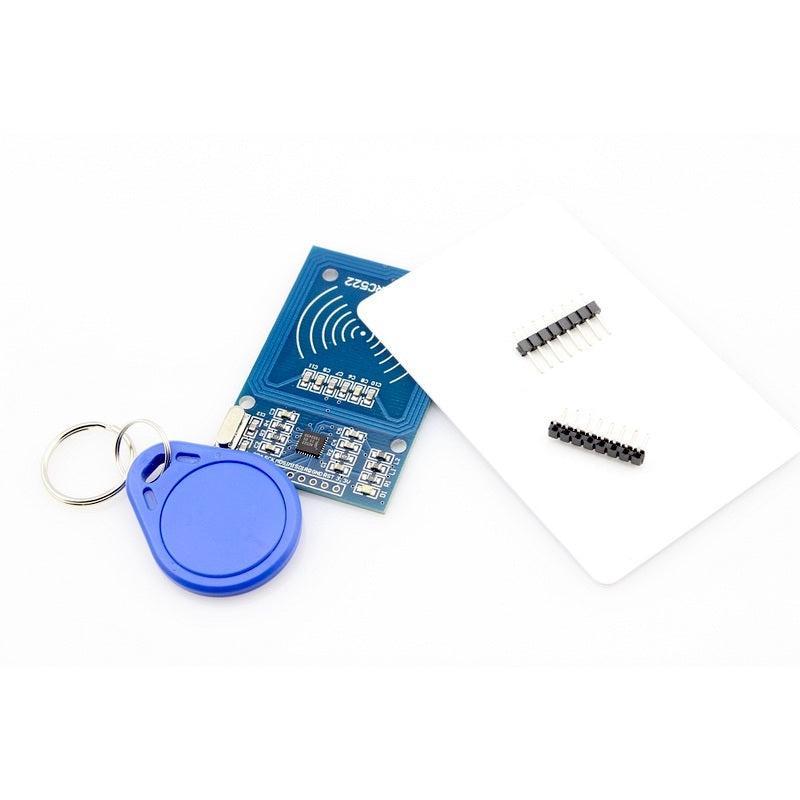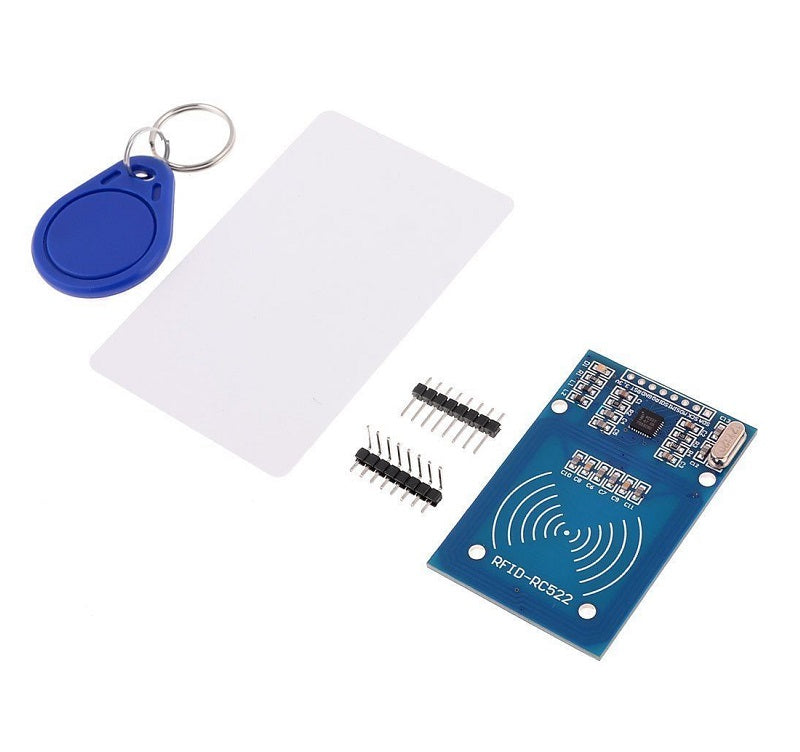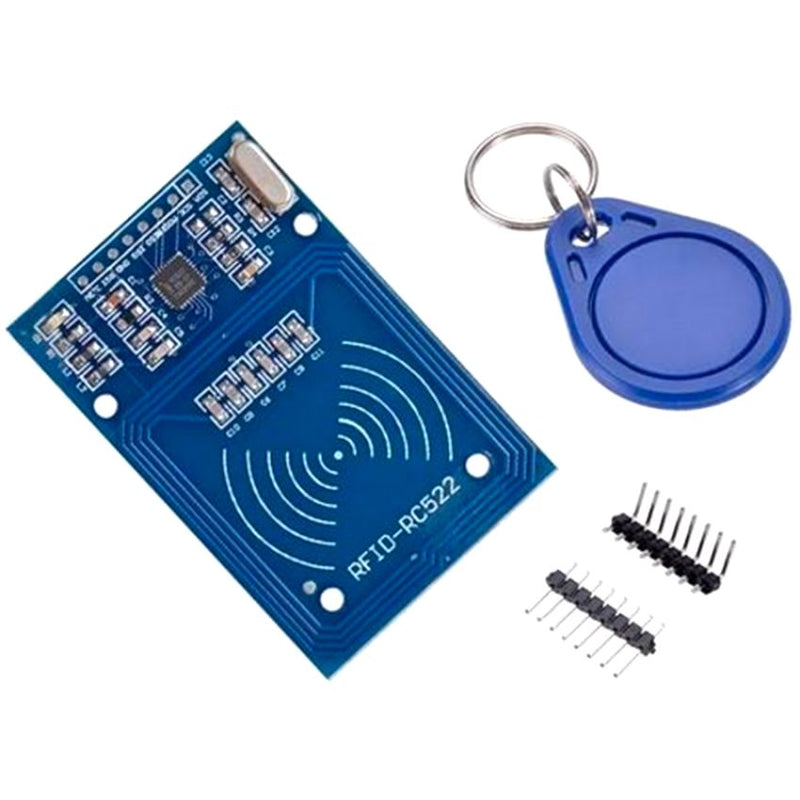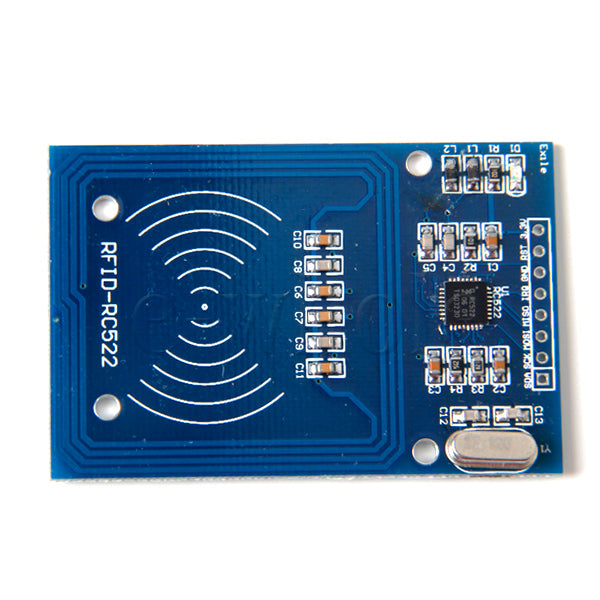 RC522 is a highly integrated RFID card reader which works on non-contact 13.56MHz communication. Designed by NXP, as a low power consumption, low cost and compact size read and write chip, it is the best choice in the development of smart meters and portable hand-held devices.
NFC (Near Field Communications) is a way for two devices very close to each other to communicate. Sort of like a very short range bluetooth that doesn't require authentication. It is an extension of RFID, so anything you can do with RFID you can do with NFC.

Because it can read and write tags, you can always just use this for RFID-tag projects. MFRC522 support Mifare series high speed non-contact communication, with duplex communication speeds of up to 424 kb/s. 
This module can fit directly in hand held devices for mass production. The module uses 3.3V power supply, and can communicate directly with any CPU board by connecting through SPI protocol, which ensures reliable reading range.
Voltage: DC 3.3V

 

(Do not use 5V supply)
Operating Current :13-26mA
Idle Current :10-13mA
Sleep current: <80uA
Peak current: <30mA
Operating Frequency: 13.56MHz
Supported card types: mifare1 S50, mifare1 S70, mifare UltraLight, mifare Pro, mifare Desfire
Dimensions: 40mm × 60mm
SPI Data Transfer Rate: Max. 10Mbit/s
Card reading distance :0~30mm (Mifare1 card)
Package Includes:
1x RFID-RC522 Reader/Write Module
1x The standard mifare S50 blank card
1x S50 special-shaped keychain tag
1x Straight & right angle header strip
Specifications
Resources
Tutorial