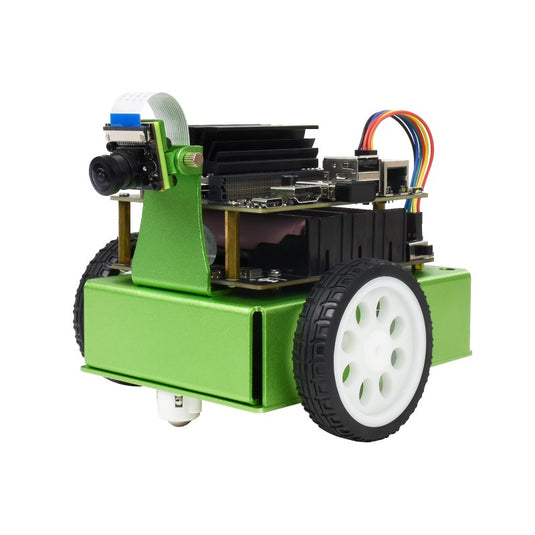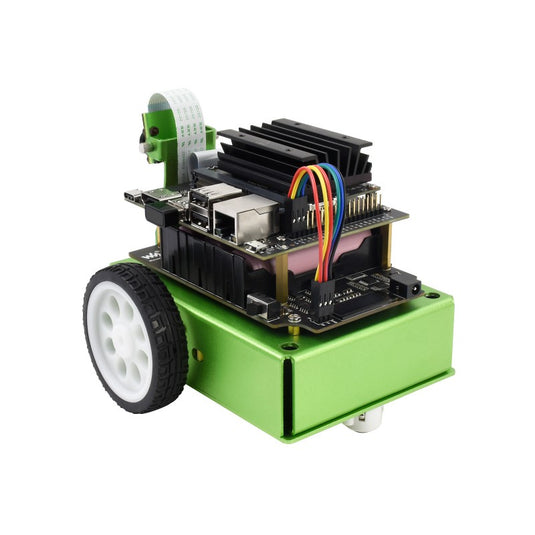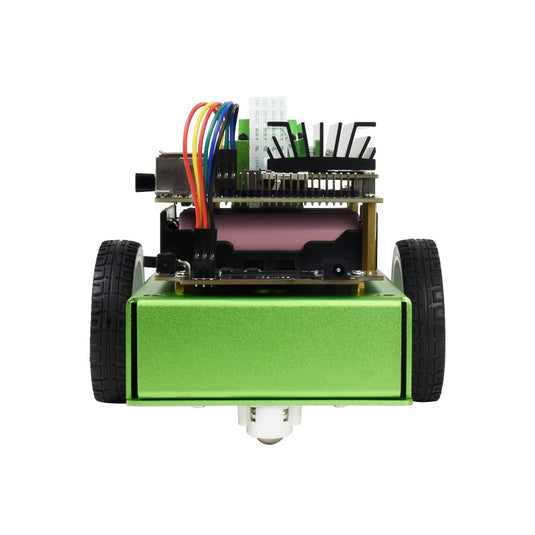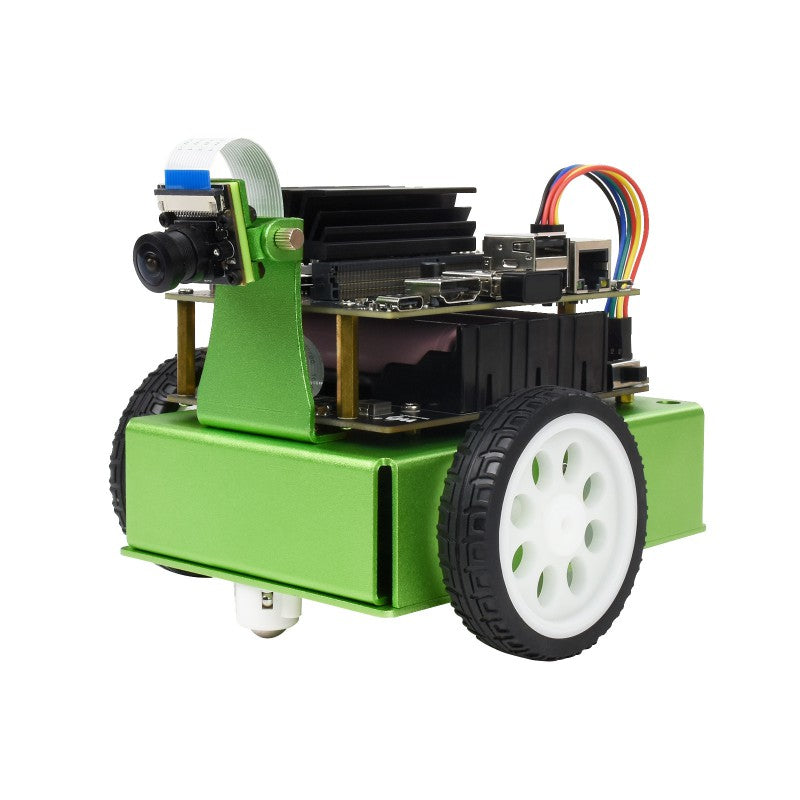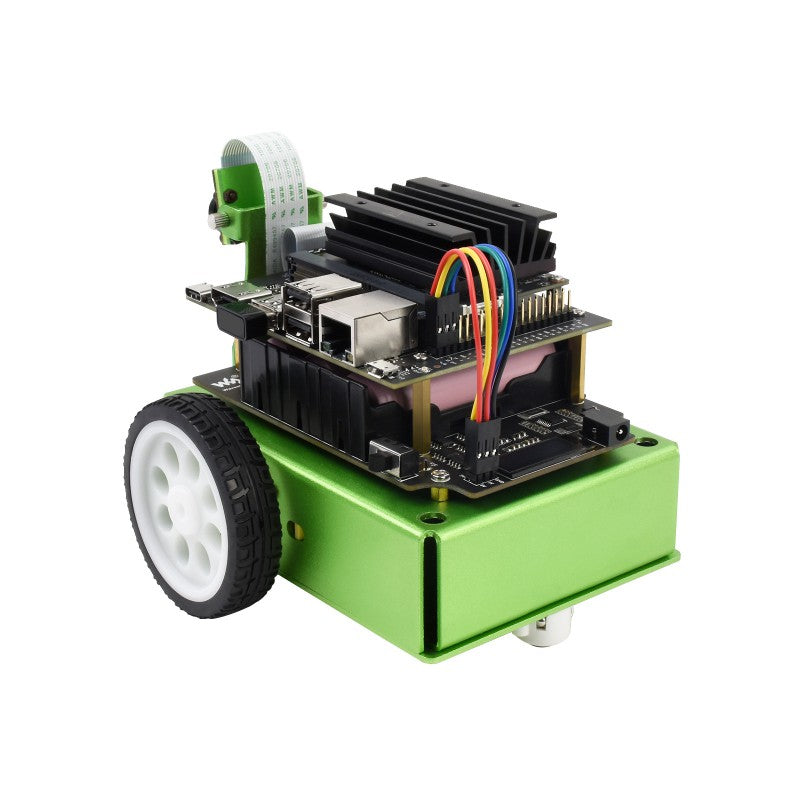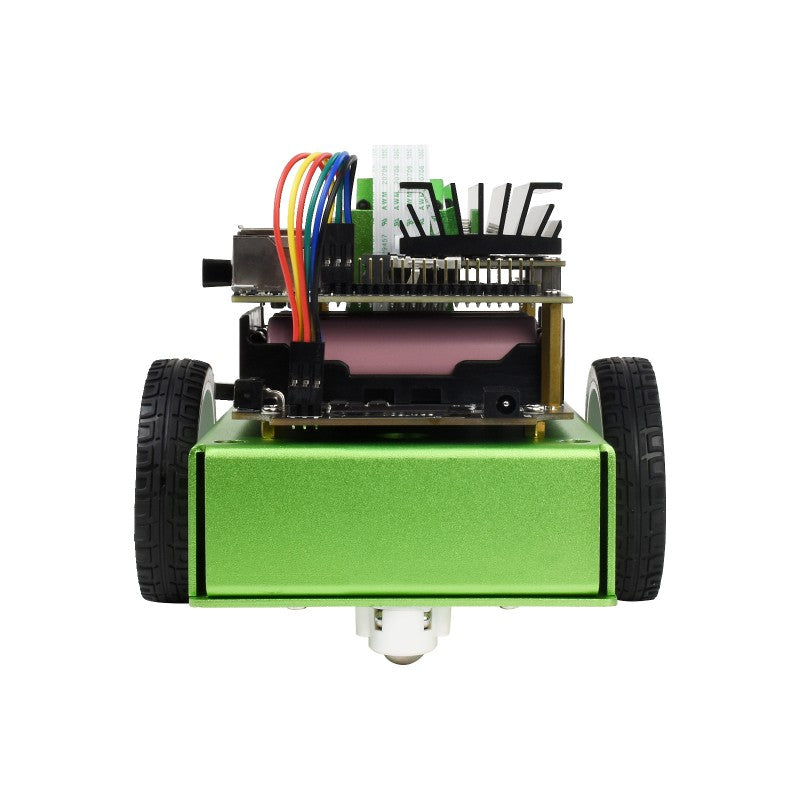 Description
Waveshare JetBot AI Robot Developer Kit
Offers 8MP 160° FOV camera
Comes with a Sony IMX219 sensor
Provides a resolution of 3280 x 2464 pixel
No messy wiring, simple assembly
Runs on 18650 batteries

 

(Not Included)
The Waveshare JetBot AI Robot Developer Kit is a small, powerful computer, which delivers 472 GFLOPS for running modern Al algorithms fast, with a quad-core Cortex-A57 CPU and a 128-core Maxwell GPU.
lt is widely used for deep learning, computer vision, GPU computing, multimedia processing, and much more. Many popular Al frameworks are supported, such as TensorFlow, PyTorch, Caffe / Caffe2, Keras, and MXNet, etc.
Specifications
Controller: Jetson Nano 4GB (optional)
OS: Ubuntu 18.04 LTS
Language: Python
Camera: 8MP HD resolution
FOV: 160°
Pixels: 128 x 32
Wireless: 2.4 GHz / 5.8 GHz dual-band WiFi
Teleoperation: Gamepad, webpage
Communication: WiFi
Protection: overcharge/discharge protection, over current protection, short circuit protection, reverse proof
Driving Type: Differential 2WD
Power Supply: 12.6 V, 18650 battery x 3 (connected in series)
Motor: TT motor | Reduction rate 1:48 | Idle speed 240 RPM
Chassis: Aluminum alloy chassis
Program Library: JetBot, ROS
Weight: 1.135 kg
What's Included:
1x Metal box

1x Camera holder
1x Acrylic camera spacer
1x IMX219-160 Camera
1x USB WiFi
1x JetBot expansion board
2x Motor
2x Wheel
2x Caster
1x Power adapter EU head
1x 12.6 V battery charger
1x Wireless gamepad
2x Screwdriver
1x 6pin 9 cm cable
1x Screws pack
1x 4010 cooling fan
1x Micro SD card reader
3x 18650 3.7V Li-Ion Batteries

Jetson Nano 4GB Developer Kit is Option
The Robot Operating System (ROS) is a flexible framework for writing robot software. It is a collection of tools, libraries, and conventions that aim to simplify the task of creating complex and robust robot behavior across a wide variety of robotic platforms. The ROS is one of the most popular robot software frameworks in the world.
8MP 160° FOV Camera - Sony IMX219 Sensor, 3280×2464 Resolution
Facial Recognition, Object Classify, Real Time Monitoring